The simple truth is that Apple products can be annoyingly restrictive. If you try to sync your iPhone with iTunes, often the original music on your iPhone gets deleted, especially if you didn't purchase it from the official store. What if you downloaded some free music, though? What if you bought your songs from somewhere else? This is why you need an alternate method to add music to your iPhone without syncing.
Best Ways to Add Music to iPhone without Syncing
Here are some of the methods of adding music to iPhone without syncing:
1. Using iPhone Transfer to Add Music to iPhone without Syncing
iMyFone TunesMate is an professional iOS transferring software, and it gives you much more control than iTunes does. Instead of syncing, you can add music one song at a time or you can send your music to your iPhone in bulk.
Directly add music from computer to iPhone/iPad/iPod without using iTunes
Copy iTunes music to iPhone without deleting the existing music on iPhone
Extract music from iPhone, including purchases and non-purchase
Freely two-way transfer: music, videos, photos, albums, playlists, audiobooks, podcasts, etc.
Enlarge your iTunes library from unlimited iDevices; Restore original iTunes library even when iTunes crashed
Steps to Add Music to iPhone without Syncing:
Step 1: Click the download button above to install TunesMate, then link your iPhone to computer and run the TunesMate application.
Step 2: Find the "Music" tab near the top and click on it. You will be in the "Music" window by default. You will see the songs from your iPhone at the right panel.
Step 3: Click "Add > Add File" to add the songs you want, then click "Open" and add them to your iPhone device.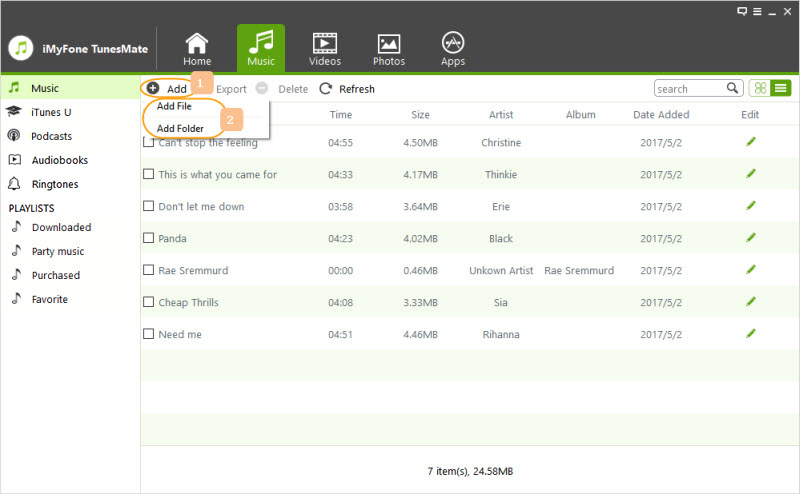 Note
How to Add Music from iTunes to iPhone without Syncing
With TunesMate, you can also add iTunes music to iPhone. Just click "Transfer iTunes Media to iDevice" under the "Home" tab.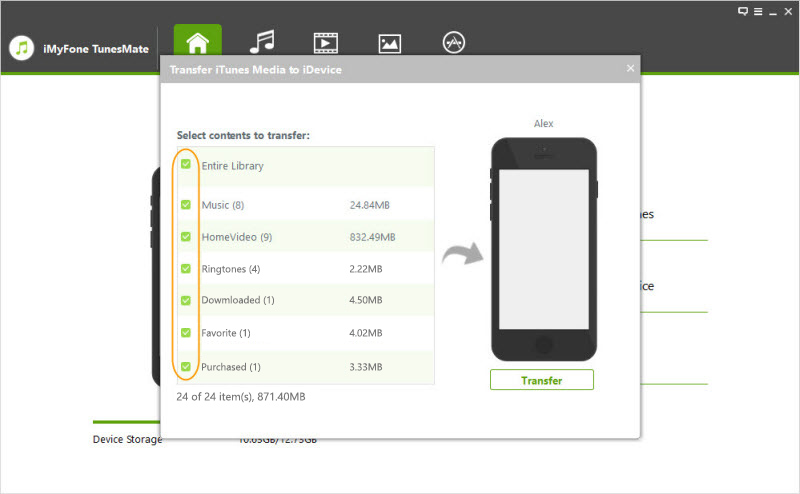 TunesMate is highly spoken of by well-known authority websites, like Geekreply, tricksworldzz.com, etc.
2. Using iTunes iOS App to Add Music to iPhone without Syncing
Here is how to do it using the iTunes iOS app if you don't want to use any kind of desktop applications:
Step 1: Go to the iTunes store app on your iPhone.
Step 2: Go to "More", then tap on "Purchased", then tap "Music".
Step 3: Tap the cloud icon. This will download your purchased music to your iPhone.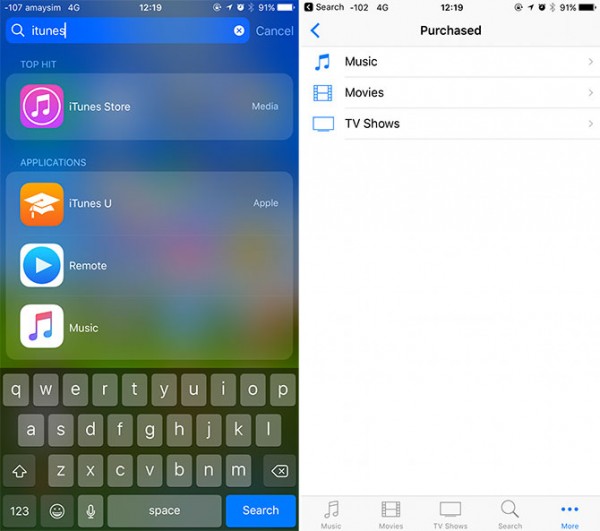 Anyone who purchases their music through the official store can use this method and it works just fine. However, you can't transfer files individually the way you can with TunesMate. Also, you can't transfer the files that you didn't purchase from the official iTunes store.
3. Using Cloud Service to Add Music to iPhone without Syncing
This is another method to transfer your music, and you can do it using a few different apps.
Step 1:
Download an app to your iPhone that allows cloud storage and make an account with the service. For example, Dropbox works well.
Step 2:
Log onto your account in
www.dropbox.com
from your PC and upload your music to the cloud.
Step 3:
Go back to your iPhone and get on the cloud app that you downloaded (for example, Dropbox). Log into your account and download the files that you uploaded from your computer.
As you can see, this is a roundabout way to do things. One of its limitations is that you need to install additional app on your iPhone. Also, you will need an Internet connection to make it work, preferably WIFI. Music cannot be downloaded to Music app and you need to open the Dropbox app to access the songs.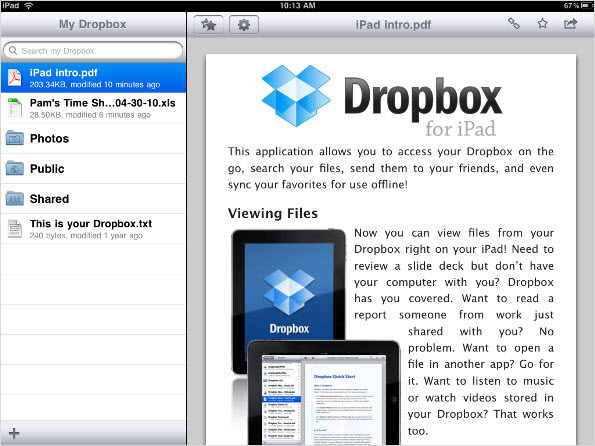 Out of all of these methods, you can probably clearly see now that TunesMate is the easiest, most efficient, and fastest method to add music to iPhone without syncing.