For every website owner, it's a dream to appear on the first page of search engine results and beat their competitors.
If you're also one of those and looking to make this dream a reality, then you're on the right page.
We all know that SEO is a vast and complex field that's hard to master. But with the help of some awesome tools, it's become a lot easier to discover opportunities for improvement and identify potential issues that could be holding your website back.
In this blog post, we'll share with you our top 13 favorite SEO tools to optimize your website and help you achieve better rankings on search engines. And best of all, most of them are either free or have free trials.
Fix iOS System Problem without Data Loss
One-click to reset your device without needing any passwords.
Protect your private data when you conduct repairs.
Downgrade back to iOS 17 until Apple issues an update.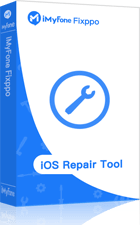 iMyFone Fixppo
Limited Time 10% OFF Coupon Code for iMyFone Fixppo: YTR5E7
13 of The Best SEO Tools to Monitor and Optimize Your Website
To save you the trouble of searching for website optimization tools and then trying out each one, we have compiled a list of our top 13 favorites that cover almost every aspect of SEO.
Let's have a look at them one by one:
1. SEMrush
If you're really serious about optimizing your website for search engines, then SEMrush is an invaluable tool for your SEO strategy. It's an all-in-one platform that offers a comprehensive set of SEO tools to help you with keyword research, competitor analysis, backlink analysis, content marketing, and much more.
Price: Semrush's basic plan costs $119.95/month.
Features Overview:
Domain & keyword analytics
Easily identify keyword intent
Backlink auditing & building
SEO content writing assistant
SERP position change tracking
SEO website auditing tool
PPC competitive analysis
Tracking of SERP volatility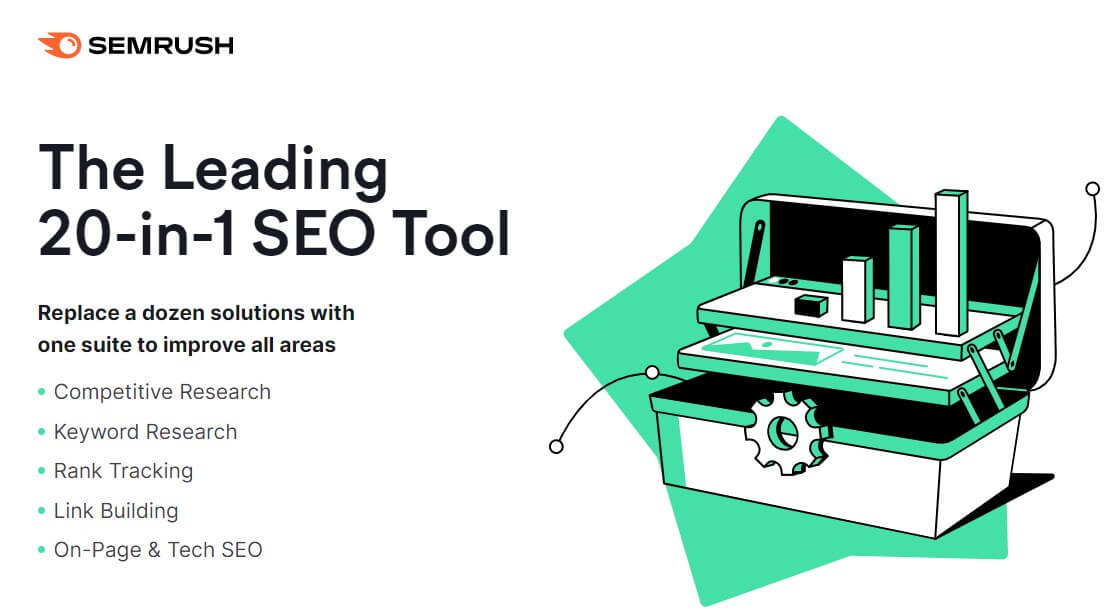 2. Ahrefs
Ahrefs is another popular SEO tool that is often recommended by SEO experts. It offers the world's biggest database of search queries and active backlinks. With Ahrefs, you can easily track your website's organic traffic, discover new keywords, spy on your competitors, find hidden backlink opportunities, and do technical SEO audits.
Price: Ahrefs' Lite plan starts at $99/month.
Features Overview:
Keyword research for 10 search engines
Content value & popularity analysis
Identify link-building opportunities
Domain vs domain comparison
Batch analysis of up to 200 URLs
Topic's traffic potential checking
SERP position history monitoring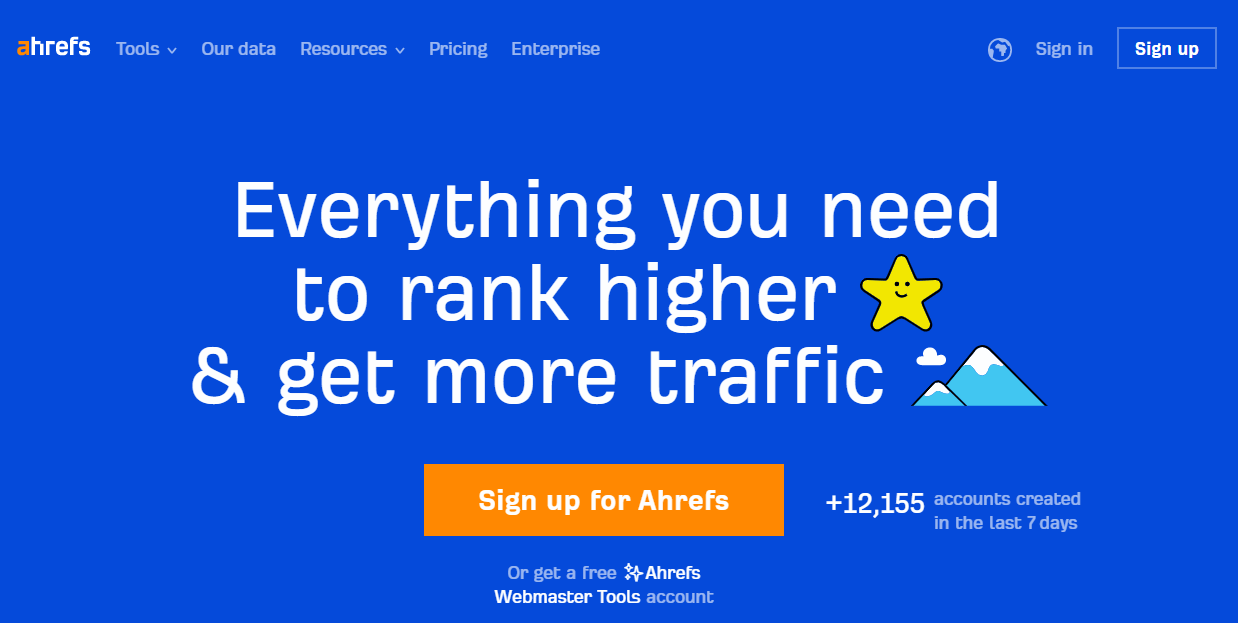 3. Serpstat
Serpstat is a solid SEO tool that gives you a lot of control over your SEO, PPC, and content marketing efforts. It's great for keyword research, competitor analysis, SERP feature tracking, site audit, and rank tracking. It's also an affordable alternative to tools like Ahrefs and offers a lot of useful features that can make your SEO efforts even more effective.
Price: Free + Premium (Starting at $69/month)
Features Overview:
Keyword research for SEO & PPC
Keyword difficulty & trends analysis
Organic & PPC competitors analysis
Backlink analysis & management
SERP features & position tracking
Keyword grouping & tagging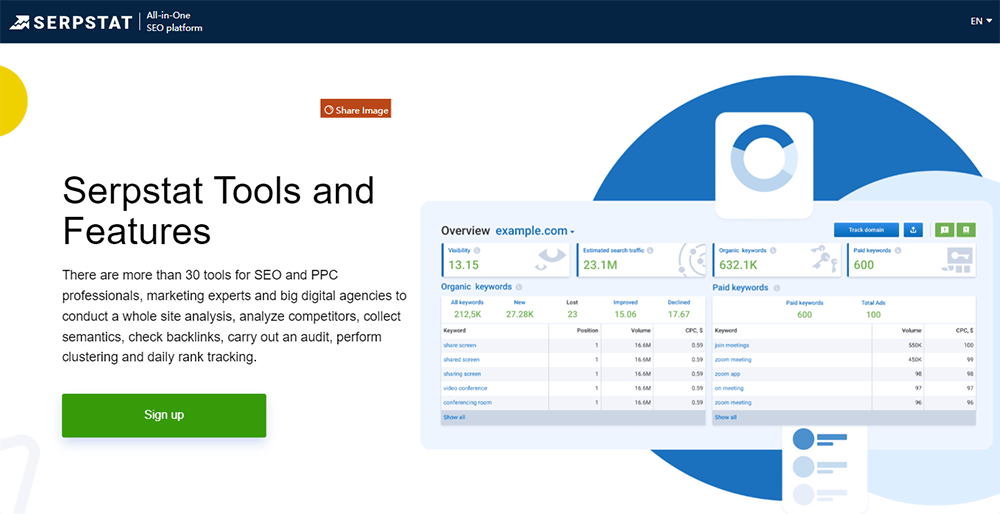 4. LinkMiner
LinkMiner is a relatively new tool in the SEO world, but it's already made a name for itself as a powerful backlink analysis tool. LinkMiner makes it easy to check the backlinks of your site and competitors' backlink profiles. You can also look up other useful data, such as link strength, anchor text, trust flow, citation flow, and much more.
Price: Free Trial + Premium (Starting at $29.90/month)
Features Overview:
Sort specific types of links into categories
Search links by domain, subdomain, or URL
Overview of specific backlink strength
Search the backlinks by lost or new
Live backlink's target site preview
5. Google Keyword Planner
When it comes to keyword research, we think Google Keyword Planner is one of the best SEO tools for beginners. It's a free tool from Google that gives you insights into how often particular queries are being searched for, and how much competition there is for each one. You can also use it to get ideas for new keywords you might want to target.
Price: Free
Features Overview:
Get traffic estimates for keywords
Discover new and related keywords
Find the keyword trend & seasonality
Sort and filter the list of keywords
Find the keywords of your competitor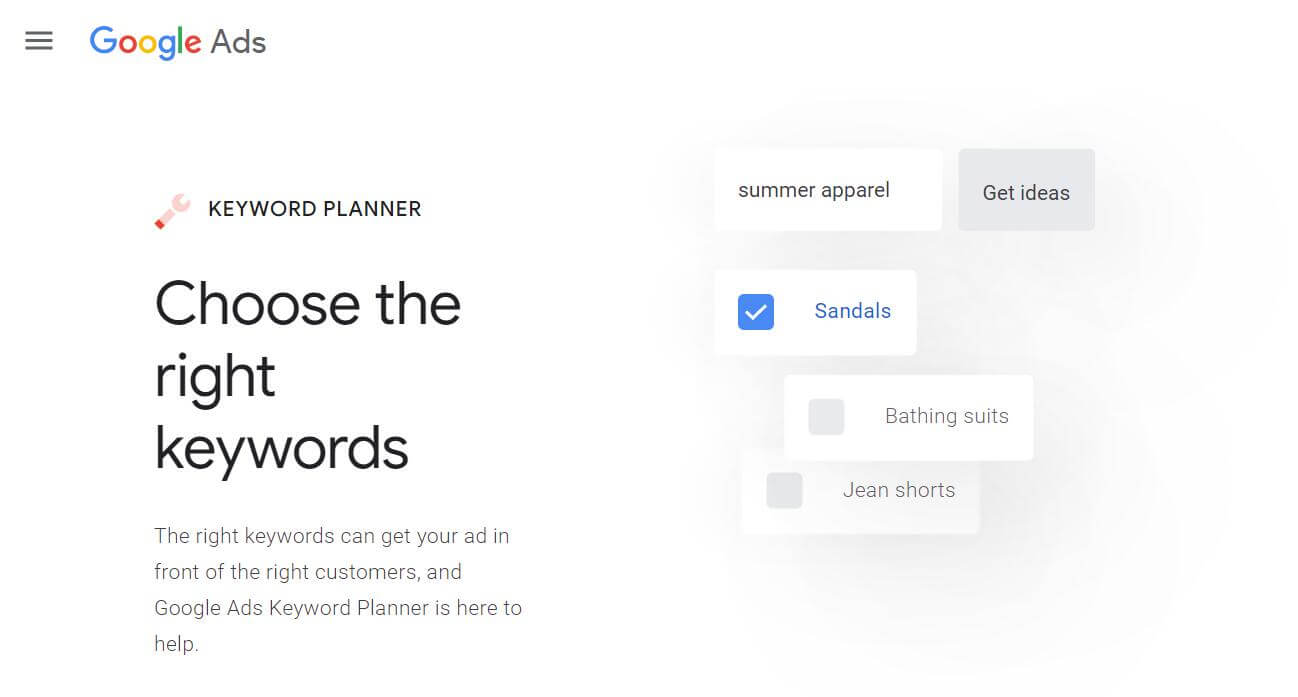 6. KWFinder
KWFinder is a great tool from Mangools for researching keywords. It's especially useful for finding long-tail keywords with low SEO difficulty. With KWFinder, you can easily find hundreds of new keywords to target, and get detailed information about each one, including search volume, SEO difficulty, CPC, and more.
Price: Free Trial + Premium (Starting at $29/month)
Features Overview:
Most accurate keyword difficulty
In-depth SERP features research
Autocomplete & Related Keywords
Hidden long-tail keyword generator
Find the keywords of your competitors
View the search trend of keyword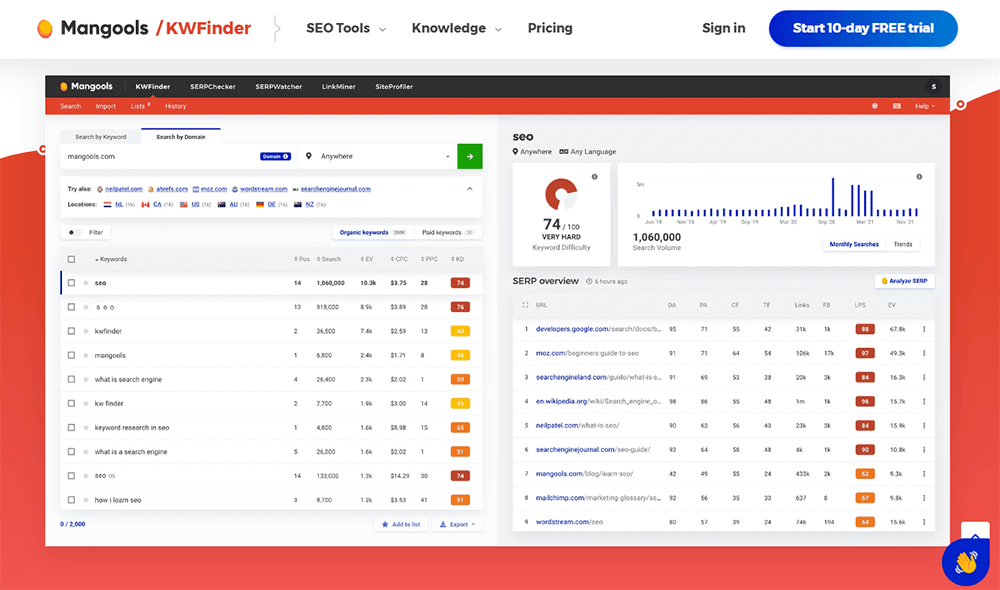 7. Keyword Surfer
With more than 400,000 users, Keyword Surfer is a free extension for Google Chrome that's beloved by many SEOs. It shows estimated global and monthly search volume, CPC, and competition in the SERP for any keyword you research on Google. Plus, it also suggests similar terms along with their average search volume.
Price: Free
Features Overview:
Suggests keyword ideas based on search
Check the length of the articles on SERP
See the similarity score of related terms
View estimated search volume and CPC

8. Google Search Console
Google Search Console is a must-have tool for every website owner. It helps you see how your site is performing in the search results, and get detailed information about clicks, impressions, and CTR. You can also use this Google SEO tool to check on the status of your website and its technical parts, find and fix errors and monitor Core Web Vitals.
Price: Free
Features Overview:
Analysis of keywords using search queries
View the average position of pages in SERP
Indexing errors and warnings monitoring
Monitor the no. of backlinks to your website
Submit your sitemap directly to Google
9. RankMath
RankMath has taken the process of on-page and technical SEO to a new level with its all-in-one SEO solution. With RankMath, you can easily optimize your website's titles and descriptions, set up rich snippets, monitor your website's SEO health, and much more. Plus, it allows you to track improvement suggestions after an audit and do many other SEO tasks.
Price: Free Trial + Premium (Starting at $59/year)
Features Overview:
Advanced on-page optimization features
Monitor 404 errors and handle redirection
SEO audits and performance tracking
Bulk edit of titles and descriptions
Custom structured data/schema builder
Make your XML sitemap more customizable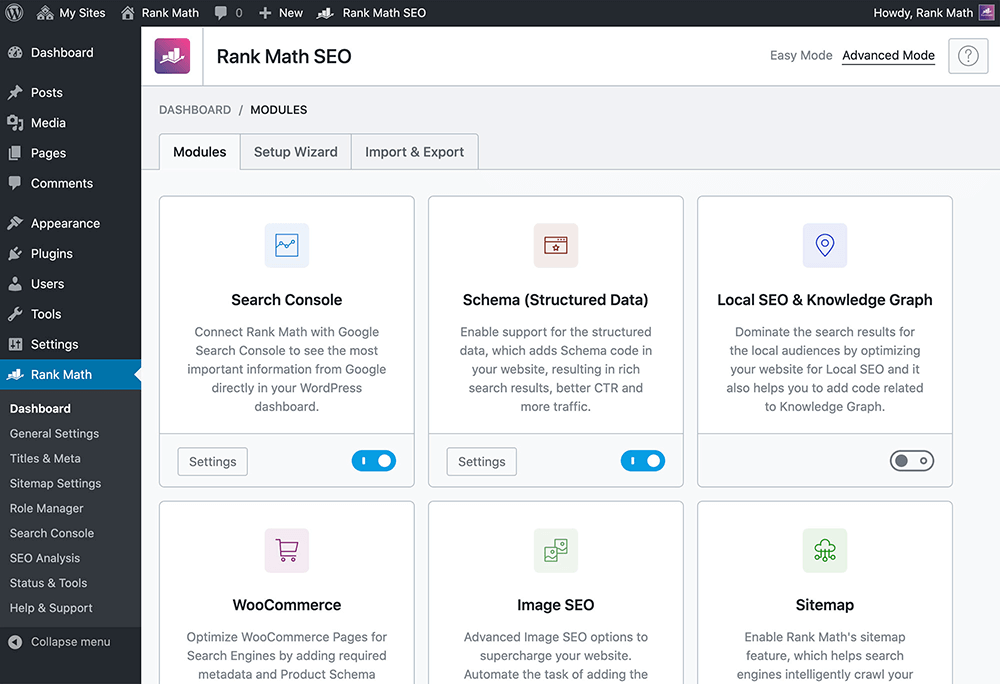 10. Sitechecker
Sitechecker is a great website analyzer tool that lets you check your website's health, SEO issues, and performance. With this tool, you can easily find and fix technical SEO issues, improve your website's on-page optimization, find broken links, review website structure, and track your website's progress over time.
Price: Free Trial + Premium (Starting at $23/month)
Features Overview:
Detailed site SEO audit report
Daily keyword rank tracking
24/7 monitoring of website changes
GSC and Google Analytics integration
Monitor and analyze your backlinks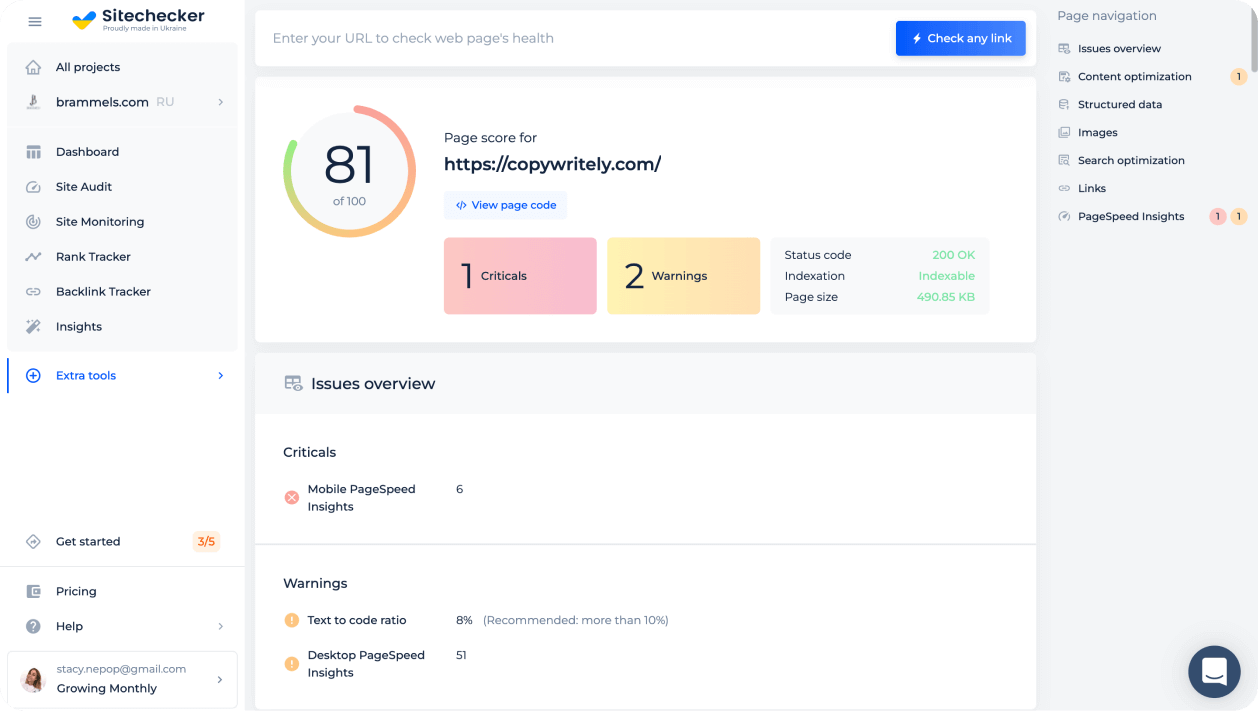 11. Nitropack
Nitropack is a cloud-based website speed optimization tool that allows you to make your site faster and pass the Core Web Vitals test. The tool makes use of content delivery networks (CDNs), caching, code minification, lazy-loading, and more to help you speed up your website load times.
Price: Free + Premium (Starting at $21/month)
Features Overview:
Advanced page/browser caching
Optimizes your images automatically
Code minification and compression
Built-in content delivery network (CDN)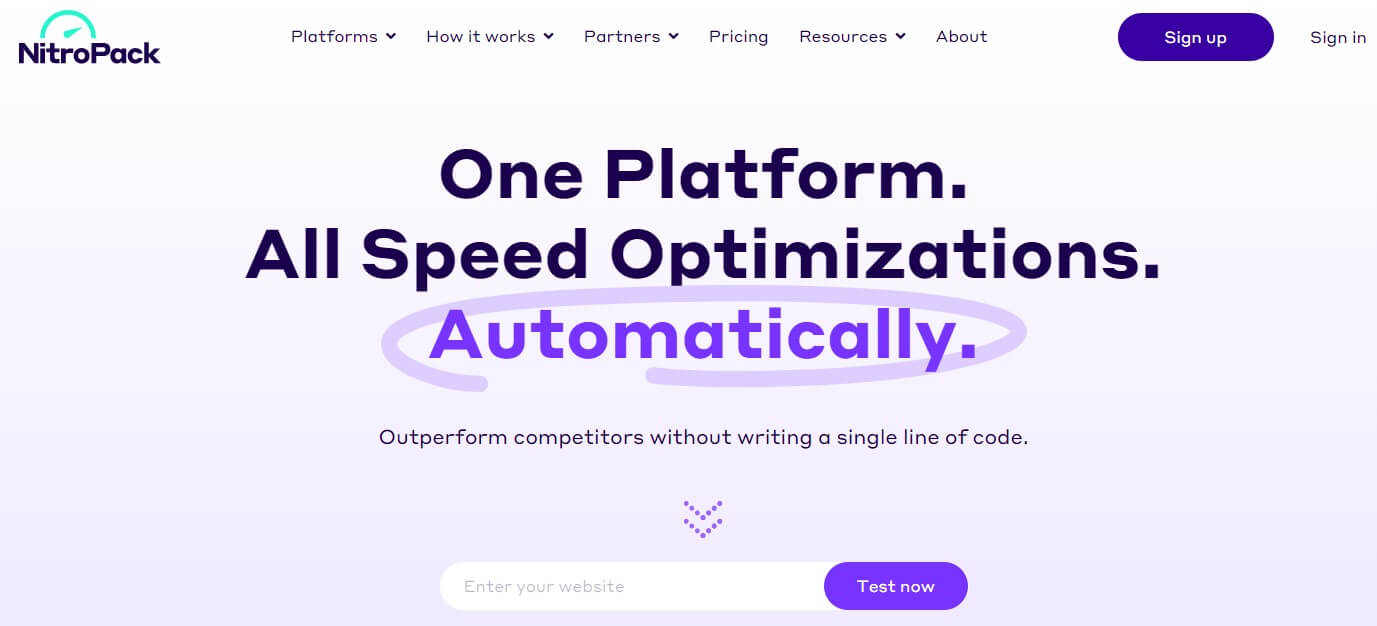 12. Robots.txt Genarator
Robots.txt is a text file that tells search engine crawlers or robots which pages on your website to index and which ones to ignore. This tool from Ryte allows you to easily generate a robots.txt file for your website and add it to your server.
Price: Free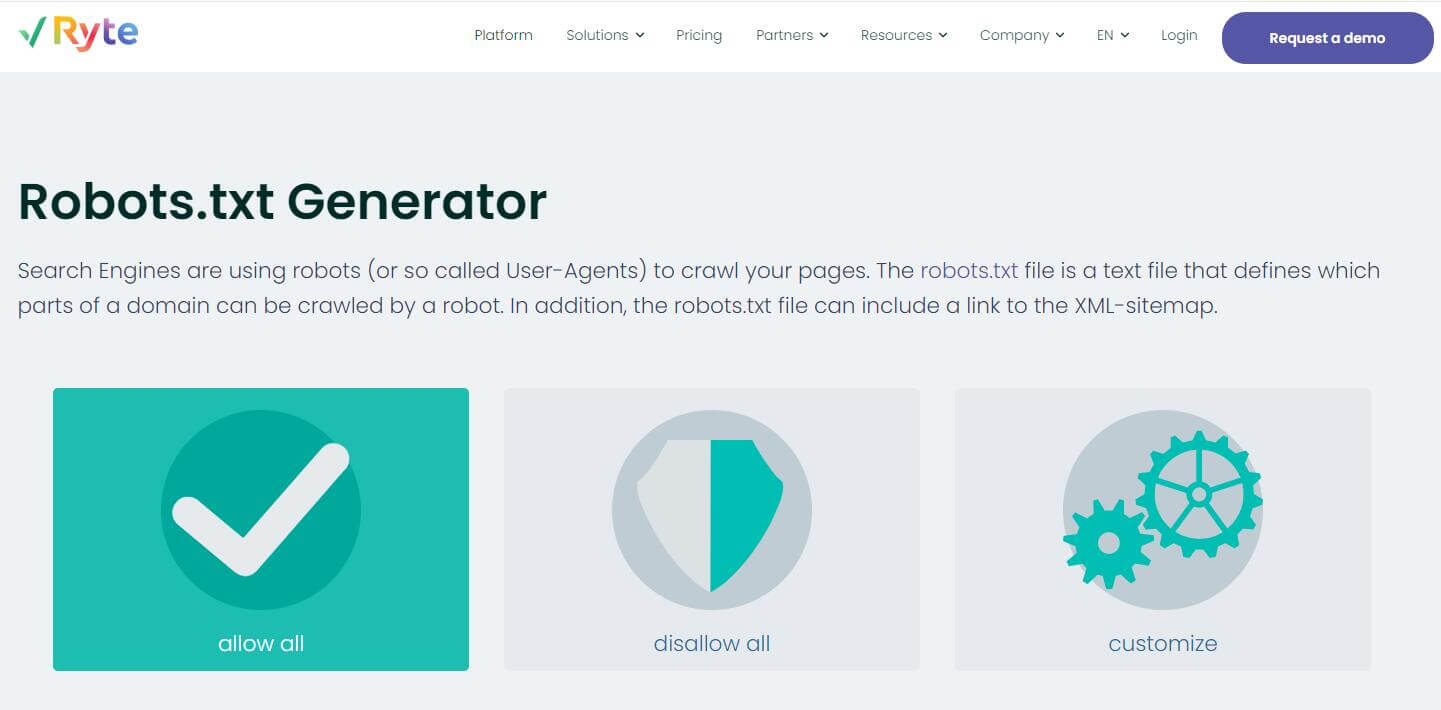 13. Screaming Frog
Screaming Frog is one of the most popular website audit tools on the market. It allows you to quickly identify technical and onsite SEO issues for your website. With this tool, you can quickly find and fix broken links, redirect chains, duplicate content, and other issues that slow down your SEO.
Price: Free + Premium (Starting at $209/year)
Features Overview:
Crawl 500 URLs for free
Find broken links (404s)
Generate XML sitemaps
View the blocked URLs
Identify redirect chains & loops
Analyze page titles & metadata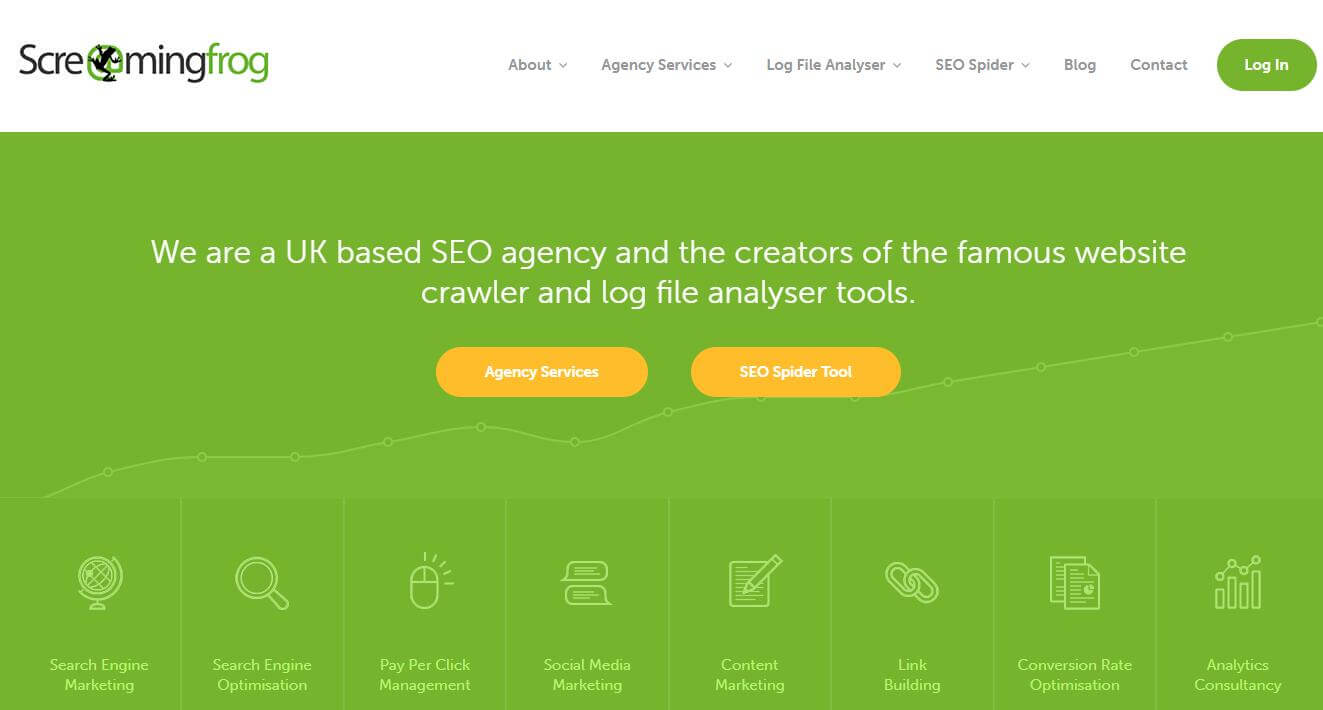 Bonus: A Free SEO Chrome Extension - SEO Master
SEO Master is a free chrome extension that provides you with key SEO metrics about any site or page in just a few clicks.
This SEO tool can help you get quick stats about the website you are browsing, such as total pages indexed by major search engines. Give you quick access to SEMrush backlinks/rank, Moz domain authority, and traffic reports.
It also provides detailed information about the site's content, like titles, descriptions, and keywords. You can even use it to find broken links and redirects, as well as internal and external links.
Price: Free
Features Overview:
Full on-page SEO report
Quick access to SEMrush backlink analysis, traffic analysis reports
Find broken & redirecting links
Social engagement statistics
View MOZ domain authority
SEO tools recommendation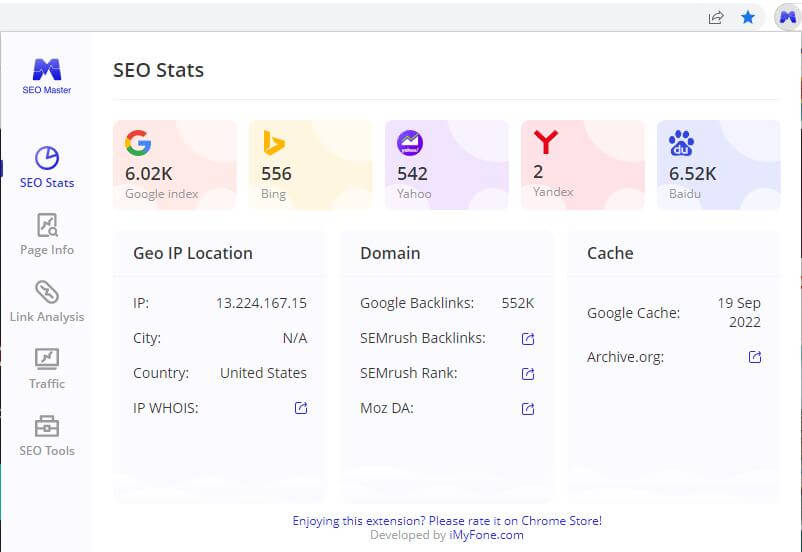 iMyFone Fixppo
iMyFone Fixppo - One-stop solution to downgrade iOS 17
Limited Time 10% OFF Coupon Code for iMyFone Fixppo: YTR5E7
Conclusion
As Google and other search engines constantly change their algorithms, it's important to keep your SEO strategy up-to-date and use the latest tools to stay ahead of the competition.
By using the SEO tools we've mentioned above, you'll be able to get valuable insights into your website's SEO health, find and fix issues, and track your progress over time.
If you think we have missed any important SEO tools that should be included in this list, let us know in the comments section below.