Imagine you have tried series of passcode on your iPhone 6 all to no avail. Now, you've entered a wrong password for too many times and your iPhone 6 was disabled, what would you do? You probably give up on it, some even give up on iOS products as a result. Hey, this article comes to your rescue when you feel all hope is lost with your iPhone 6.
How to Reset iPhone 6 Passcode When You Forgot It
1. Reset Forgotten iPhone 6 Passcode with iMyFone LockWiper
Have you worked with iMyFone LockWiper on your iPhone 6? Surely not! Many iPhone users have been faced with this scenario of lost passcodes. iMyFone LockWiper is a recommended powerful tool which can easily help you unlock your iPhone 6, grant your access in no time, unlock face ID or touch ID. All required is your PC, internet network and a USB cable.
Features of iMyFone LockWiper
Help you reset your iPhone passcode even when you forgot it.
Remove your previous Apple ID devoid of password and change to a different account for any iDevices.
Support all sorts of iPhone screen lock, including 4-digit/6-digit passcode, face ID, touch ID and so on.
Unlock screen passcode for iPhone, iPad, or iPod touch with locked, disabled or cracked screen.
Compatible with the latest iOS version and models including iOS 14 and iPhone XS (Max).
The steps involved are quite simple:
Step 1: Download and launch the iMyFone LockWiper on your PC. Choose "Unlock Screen Passcode" mode.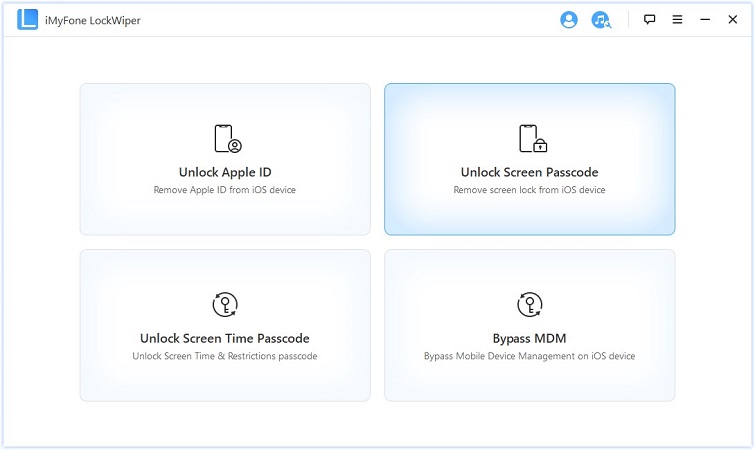 Connect your mobile phone to your PC through a USB cable, then click "Next".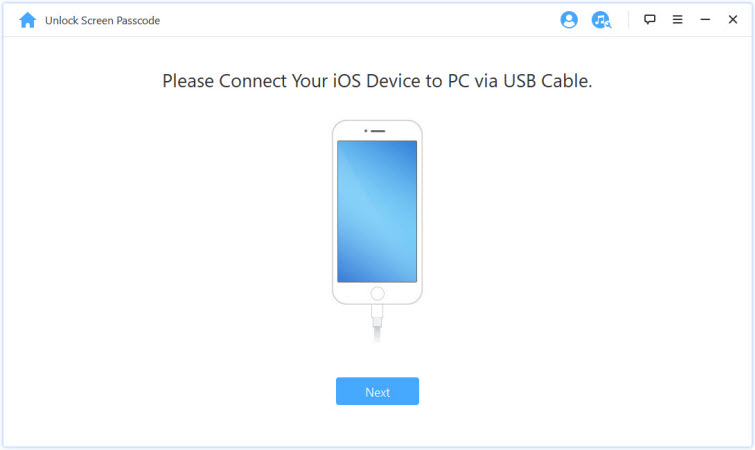 Step 2: The software will detect your device information automatically. Choose the firmware version and tap on "Download".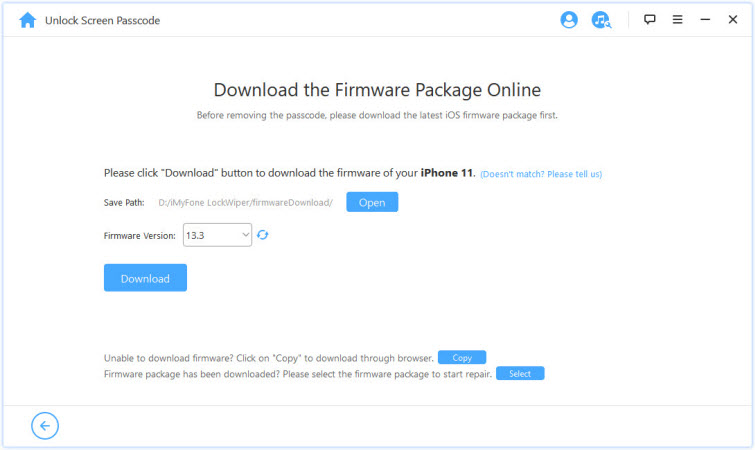 It takes a while to download and verify the firmware package, please wait patiently.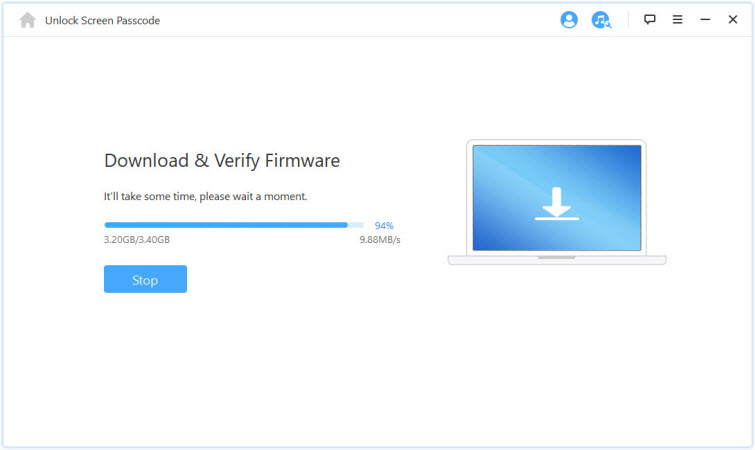 Step 3: Click "Start Unlock" to initiate unlocking.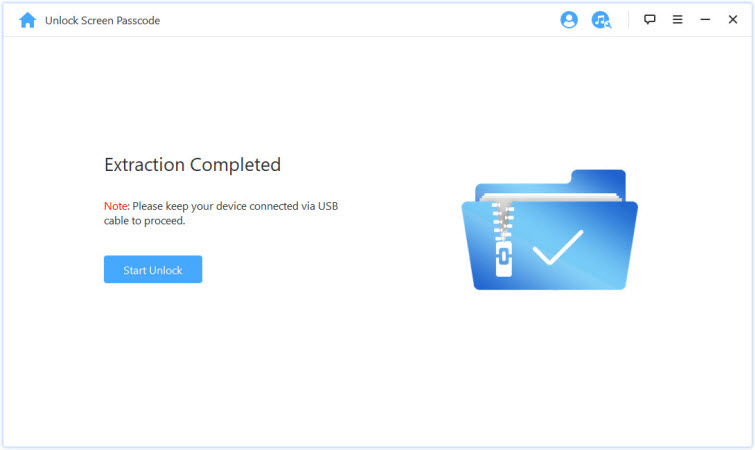 The screen lock would be removed from your device in a few minutes.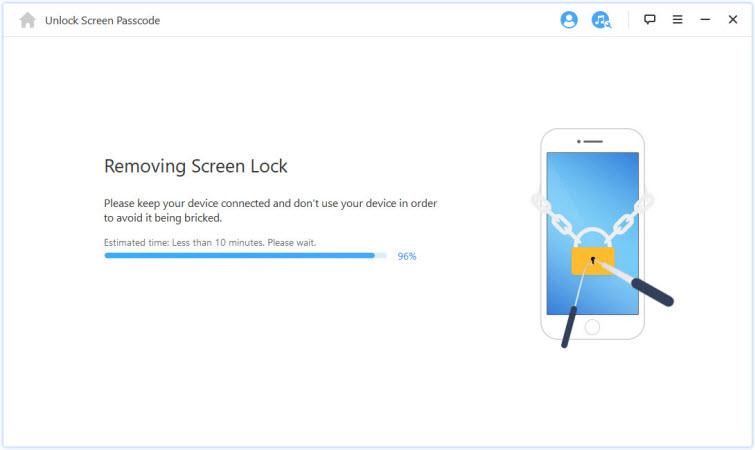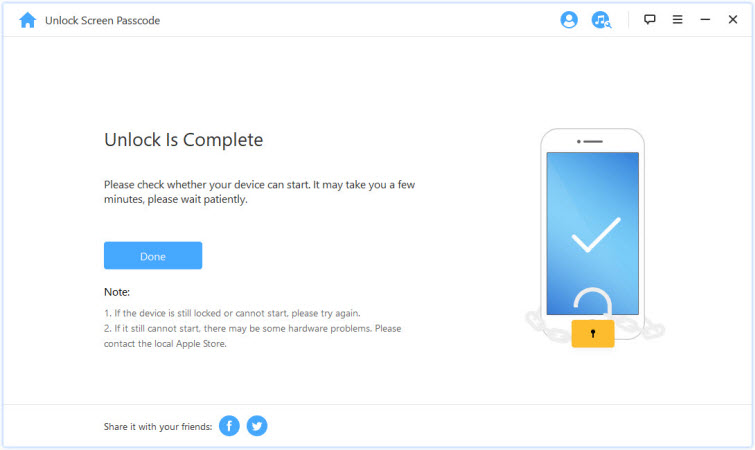 Note: Do not disconnect your device to computer during the whole process.
Now you can reset a new passcode for your iPhone 6.
2. Using Recovery Mode to Reset iPhone 6
Once you are sure to have never used iTunes to sync your phone as well as have never enabled Find My iPhone before, then you can use the recovery mode to reset iPhone 6 passcode.
The steps are easy to follow:
Let your iPhone 6 be well charged.
Plug in your iPhone 6 to a PC with a USB cable and launch iTunes.
Force restart of your phone once the connection is on with a long press on the Top (or Side) button and the Home button simultaneously. Wait until the Apple logo pops up and then the Recovery mode screen comes up next.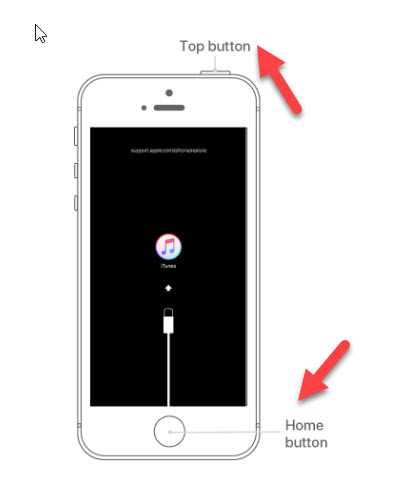 Click on "Restore" when the option pops up.
Upon restoring, all data and password will be wiped off. You can reset a new passcode then.
How to Reset iPhone 6 Passcode When You Remember It?
1. Remove Your iPhone 6 Passcode by iCloud Restoring
iCloud - Find My iPhone is also a good way to reset iPhone 6 passcode. This method deletes all your settings and password and leave you with an iPhone without a password.
Steps
Go to iCloud website on your PC.
Log in with your Apple ID.
Locate all, tap "All Device" and pick your iOS device.
Three options will pop up, select the "Erase iPhone" button and your iPhone will be restored.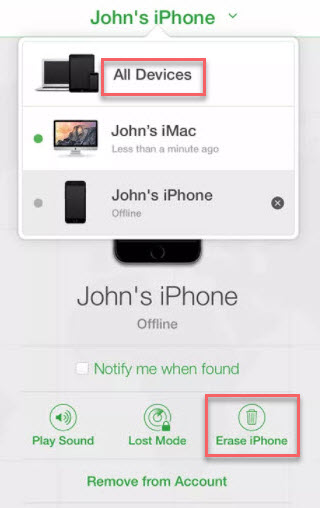 Once done, your iPhone lock screen password will be erased automatically and you can set a new passcode for it.
2. Use iTunes to Reset Your iPhone 6 Passcode
You should know that iTunes option is one of the sure ways to reset iPhone 6 passcode. You only need a PC, an internet network and a USB cable.
Plug your iPhone to a PC with the USB cable and launch iTunes.
Allow it to synchronize your iPhone and set backup recovery.
Select "Restore iPhone" the moment the synchronization completes.
Your set up screen will be displayed when it's done. Then select restore backup in iTunes.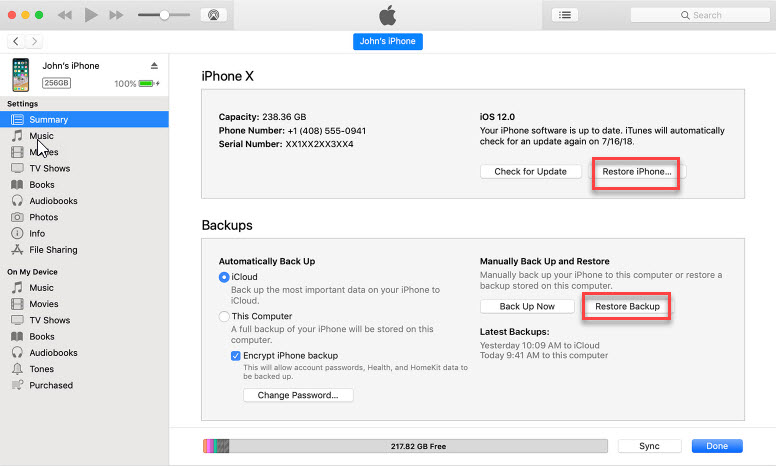 Select the latest backup and restore.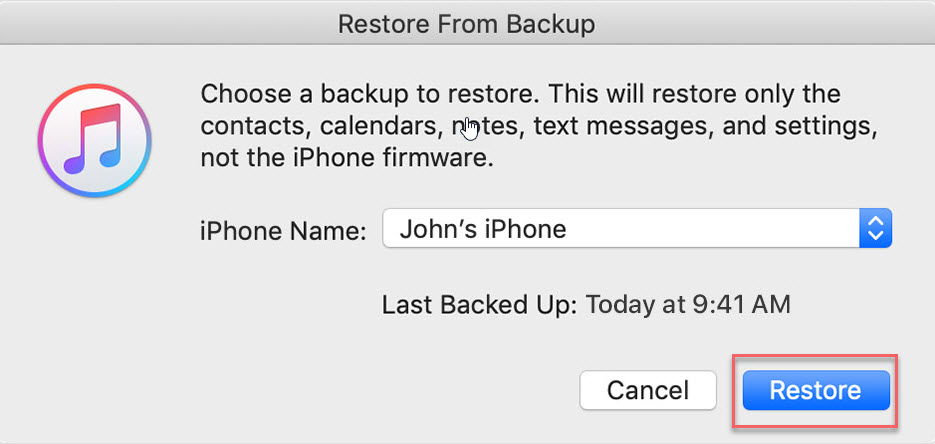 Doing so will remove your passcode and give you a chance to set a new one.
Bonus: How to Use a Passcode with Your iPhone / iPad / iPod Touch
It is always very important to protect your data as these contents may be confidential, therefore, you need your own privacy. Why don't you use passcodes to protect this data instead? It is a feature that keeps all your private files secure and cannot be accessed after entering incorrect password. There are various passcode options such as Touch ID, 4-digit/6-digit passcode, Face ID depending on the one your device supports.
Let's take iPhone X for instance, steps involved are as following:
Visit Settings, then Face ID and Passcode.
Click on "Turn Passcode On".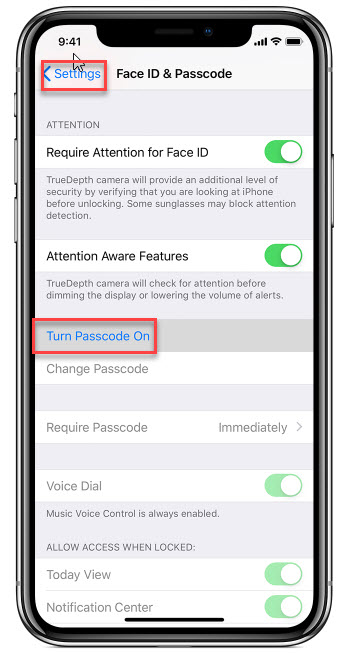 Type in your passcode - you can select either 6 or 4 digit passcode, numeric, custom or alphabetic passcode.
Activate the passcode by entering it again to confirm.
Conclusion
Having learned ways to reset iPhone 6 passcode with passcode or without throughout the guide, you'll no longer worry about forgetting your passcode. A phone reset software like iMyFone LockWiper comes in handy if it is the case. There is also one point to note: always back up your data because as valuable as iPhone security system is, it may cost you all your saved data if you forget your password.