IMEI stands for International Mobile Equipment Identity, and every mobile device has a unique IMEI number. Manufacturers use this number to track or block the corresponding device. When you need to get an iPhone iCloud unlocked, it was feasible to bypass the Apple ID. Learn methods of free iCloud unlock by IMEI now.
Free iCloud Unlock by IMEI: What Is It?
You can do an iCloud unlock with IMEI free using several methods, one of which is with an online platform or service. Many websites claim to help you unlock iCloud lock online, but they are scams; don't fall for them. All they want is to steal your IMEI number or, worse, credit card details. The examples in this section are the only ones you should take to resolve this issue.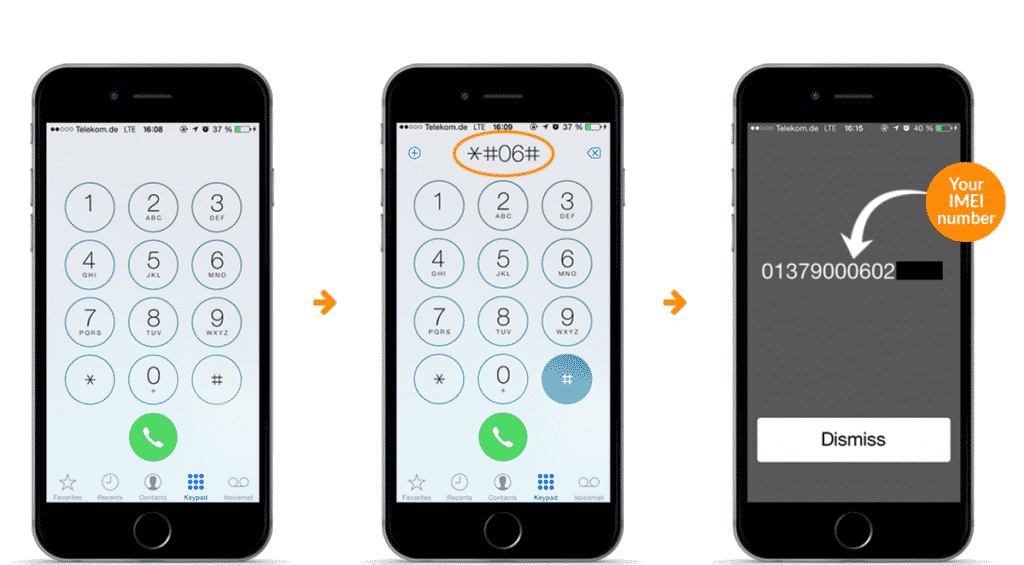 iCloud Unlock with IMEI Free: How to Do This?
Step 1.  Open the URL of the IMEI unlock provider on your internet browser. There are several free iCloud unlock by IMEI providers, but only a handful are legitimate. To avoid scams, you can use any of the following iCloud IMEI unlock services:
a. IphoneIMEIunlock.com
b. IMEIcheck.com
Step 2. Enter your IMEI number. If you do not know it, you can tap the "I" on the screen to reveal it.
Step 3. Select the model of your iPhone.
Step 4. Finally, click "Unlock Now" and go through the order details. If you are satisfied with the details, complete the order.

Step 5. In a couple of hours or days, you will get an email confirming the success of the unlock operation. You can now create a new Apple ID to use on your iPhone.
Limitations of This Method:
1. Most IMEI unlockers do not have sound payment systems.
2. Data safety and unlocking effect are not guaranteed.
3. Unlocking takes days not hours like with third-party IMEI unlock service providers.
I don't know about you, but I feel uneasy giving out crucial information like my IMEI number and credit card details. An alternative to using the iCloud unlock with IMEI free is by downloading and installing a third-party tool.
Better Solution than Free iCloud Unlock by IMEI - iMyFone LockWiper
A quick Google search will pull up tons of results, and it's tough to select given the number of similar alternatives. I have done the research and found the best free iCloud unlock tool called iMyFone LockWiper. This program is probably the best for performing iCloud unlocking operations. In my opinion, LockWiper is a better option than free iCloud unlock by IMEI.
Key Features:
It works and removes Apple ID and iCloud lock within minutes.
After iCloud account removal, your iPhone can't be tracked.
It enables you to create a new Apple ID or shift to your own on the device.
It is compatible with all iOS versions and all iPhone models, including iPhone 11 series.
It can bypass screen lock on even disabled/screen-broken devices..
It can find or remove the screen time/restrictions lock passcode with data intact.
It features an impressive and intuitive user interface that is built for the layman. No tech skills are required to use the software.
How to Use iMyFone LockWiper to Unlock iCloud:
LockWiper is a tremendous self-service program. It features onscreen instructions at various points.
Step 1. Launch the software of your computer and click "Unlock Apple ID".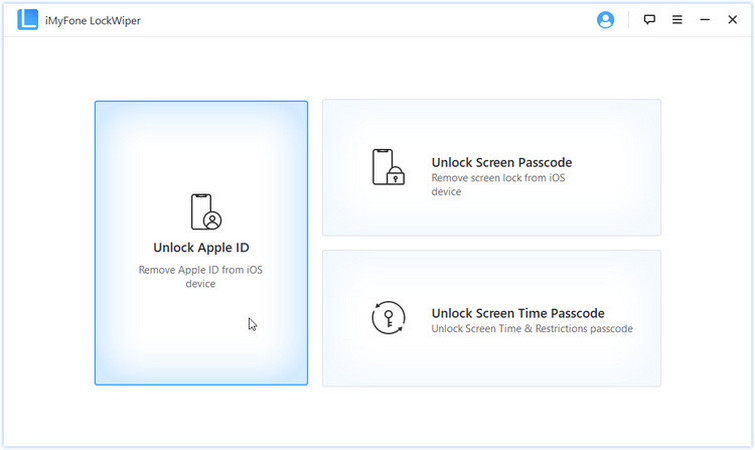 Step 2. Connect your iOS device to the computer and "Trust" the computer if you had never connected it to the PC.
Step 3. To remove the iCloud account linked to your device, click "Start to Unlock". If you do not have "Find My iPhone" enabled, LockWiper will immediately begin the unlocking. Alternatively, if "Find My iPhone" is enabled, continue to step 4.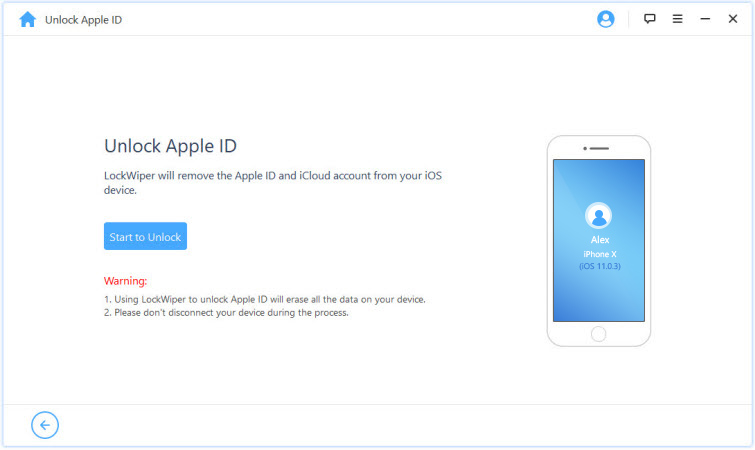 Step 4. If Find My iPhone is enabled, reset all your device by navigating to "Settings > General > Reset All Settings".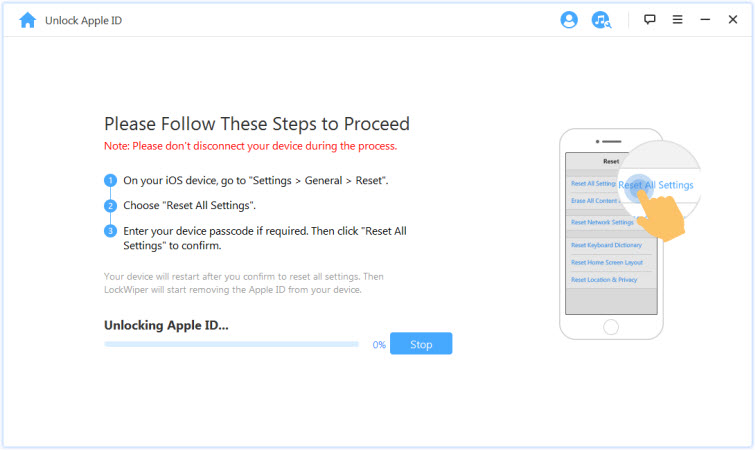 Step 5. Then LockWiper will start working its magic. A few minutes later, your device will be completely iCloud unlocked.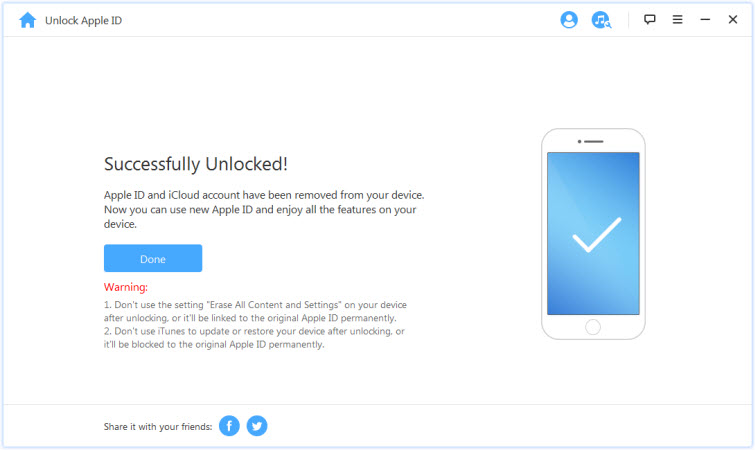 The first thing you would notice on using this app is its simplicity – whether or not you have technical skills, you can use LockWiper intuitively. Learn how it works and try with its free trial version.
Conclusion
This brief post gave an overview of what IMEI is and how iCloud lock works. If you read this piece to the end, you now know about free iCloud unlock by IMEI, as well as with the help of an excellent third-party solution called iMyFone LockWiper is free to try, so you can check it out and see if it works for your situation.