You updated your iOS version to iOS 16/15 and realized that the password of your iPhone is no longer working or the iPhone does not accept the right password, what do you do? You are not alone. It can be an annoying experience especially if you do not know how to solve the problem on your own. Luckily, we are here to help you out.
Why Is iPhone/iPad Password Not Working After iOS 16/15 Update?
There could be reasons why your iPhone does not recognize your password after iOS 16/15 update. The first could be as a result of a software glitch. This simply means that the iOS version is not corresponding well with your device and as such it does not recognize the passcode.
The other reason could be because you are using different passwords on your iPhone. For example, for your iTunes account you are using corporate login details, for the iCloud account you are using personal account details and the passcode for your device is also different.
How to Fix "iPhone/iPad Password Not Working After Update"
1. Reboot iPhone/iPad 3-4 times
Rebooting your iPhone is considered to be a primary method of fixing minor and a few major software issues. This could also help you to solve the password problem you are facing with your device. A frozen device, an unresponsive screen or the password is no longer working after an update are some of the issues that can be solved by rebooting your device. Here are steps on how to reboot the iPhone.
For iPhone X: Wake up iPhone X. Press and hold the Side button and Volume Up button until you see the slider. Drag it to turn your iPhone off. Then hold the Side button again until you see the Apple logo.
For iPhone 8 and Earlier: Wake up your iPhone and hold the Wake/Sleep button for a few second until to see the "slide to power off". Drag it to the right side and it will power your iPhone off. Then keep keep pressing the Wake/Sleep button again to power your iPhone on.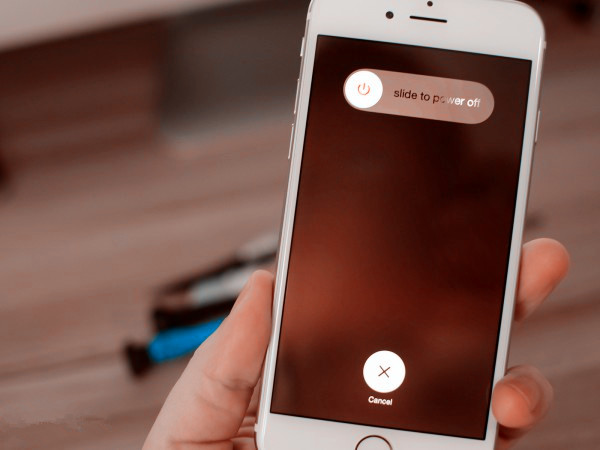 Repeat this process 3-4 times until the password issue is solved. This way is suggested by Apple community user, you can have a shot.
2. Remove iPhone Password and Make A New One
The other viable option is to remove your iPhone's password and set it up once again. If you want to do this in a fast and efficient manner, you need a professional tool. iMyFone LockWiper iPhone Passcode Unlocker is the best tool for this job.
This is a revolutionary iPhone unlocking tool designed to help iPhone users unlock their devices when they forget their passcodes, fix iPhone password not working after iOS update, unlock disabled iPhones and give you access to your device as you were used to. iMyFone LockWiper removes screen locks, 4 or 6-digit passcodes, Face ID, and Touch ID from your device.
LockWiper Always Be Your Powerful Password Expert (iOS 16/15 Supported)
A self-service program that is very easy to use and smooth to run, the whole process will take 2 minutes
Remove iPhone screen lock without password or iCloud password, just in a few clicks
Guarantee high success rate to unlock stolen/second-hand iPhone (LockWiper has the business license for business people)
Get you out of the disabled/Apple logo/white/black screen without hassle
Fully support the older iOS versions as well as the latest iOS 16/15
Download LockWiper Now to Fix iPhone Password Not Working After Update
Click the buttons below to download and install iMyFone LockWiper on your PC or Mac computer.
Step 1: Open iMyFone LockWiper on your computer and click "Start" button on the interface.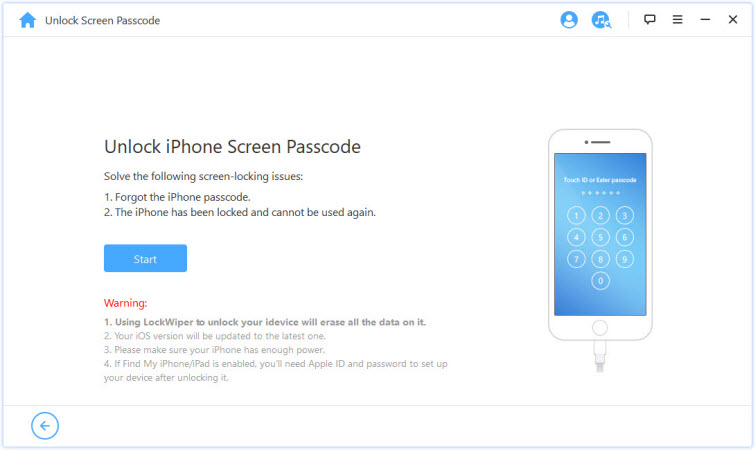 Step 2: Connect your iPhone to the computer via a USB cable.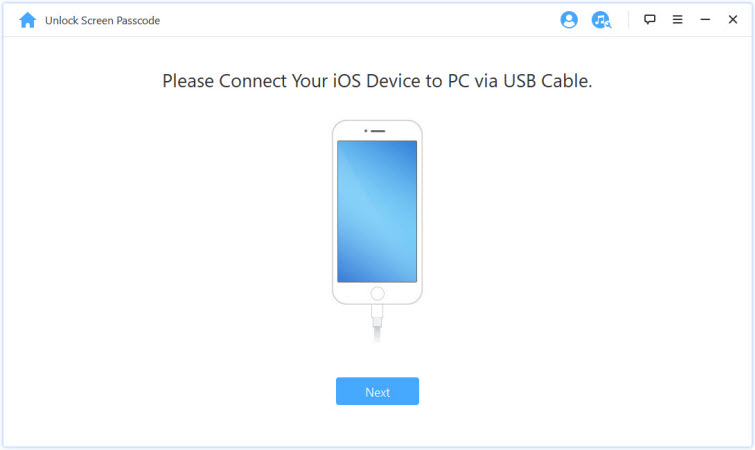 Step 3: Download the appropriate firmware package for your device.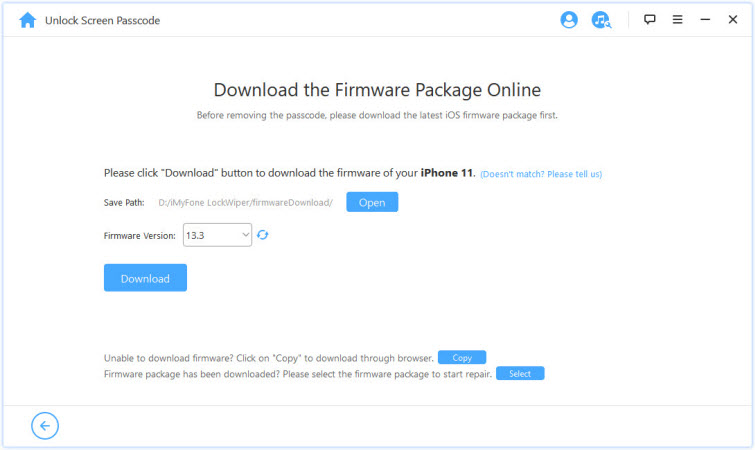 Step 4: Click on Start Unlock tab on the program's interface after it is extracted.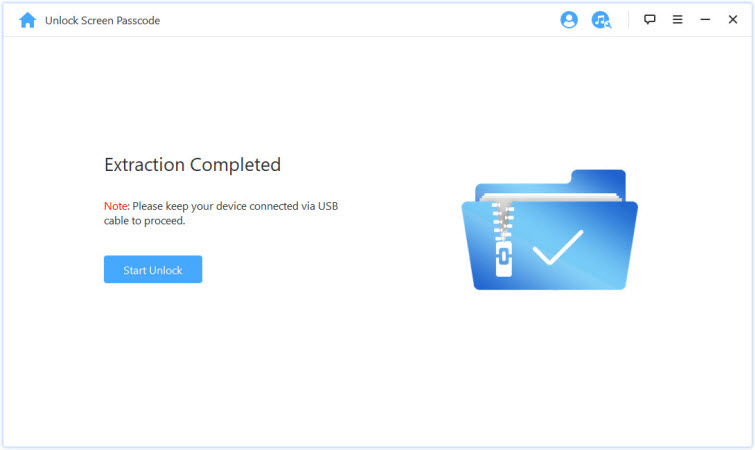 Step 5: It will now start the removing process.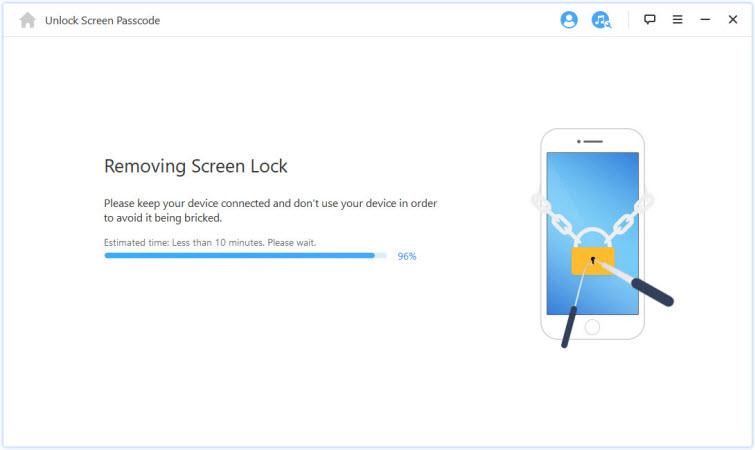 Step 6: Done! It's easy to remove the passcode from your iPhone and now you can use your iPhone again.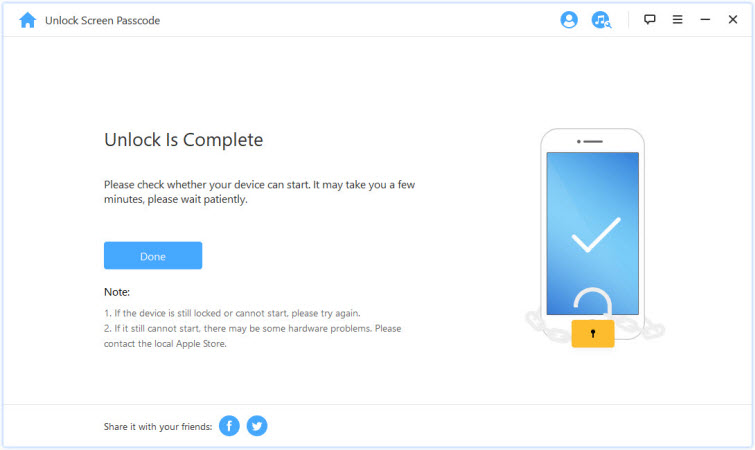 iMyFone LockWiper has helped thousands of iPhone/iPad users to unlock their locked or disabled iPhone. It also receives positive feedback from top IT media, like SOFTPEDIA, download.hr, etc.
You may need:
Does iMyFone LockWiper Truly Work? Get the Facts Right >>
iMyFone LockWiper Mac Crack Version, Is It Safe >>
3. Erase iPhone/iPad via iCloud
The Find My iPhone feature on your iCloud app can also be used to erase your device and enable you to erase everything from iPhone including the screen password. So this is another way to fix iPhone password not working after iOS 16/15 update. However, you will be required to enter your Apple ID and password for you to use this method.
Step 1: Go to iCloud.com on your computer.
Step 2: Enter your iCloud account details and passcode
Step 3: Locate the Find iPhone feature in your iCloud account.
Step 4: Click on All Devices and choose your device according to the name and model of your device.
Step 5: In the device's info window, click on the Erase (device) tab. This will erase your device including passcodes.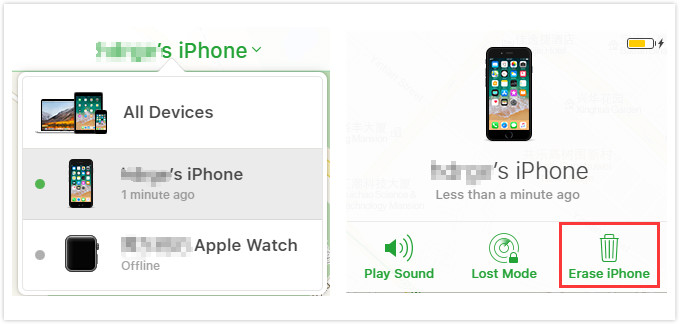 Note: This method is only effective when your iPhone is connected to internet.
You may need: iCloud Erase iPhone? Is That Enough >>
4. Downgrade iOS 16 to iOS 15
If the problem still persists, it is a good idea to downgrade iOS 16 to iOS 15. Despite all the benefits offered by iOS 15, it can prevent you from accessing your device by not recognizing your previous passcode. To downgrade your iOS version, do the following:
Step 1: Download and install the latest iTunes version on your computer.
Step 2: Link your device to the computer using a USB cable.
Step 3: Put your device in Recovery Mode. Once complete you will be able to see the Apple Logo on your iPhone's display screen.
Step 4: When the Restore or Update options appear on your computer screen, choose the Update option. You will be required to download the IPSW file. Once you have completed downloading the file, iTunes will downgrade your iOS version.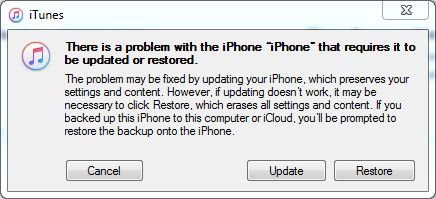 Note: After downgrading, everything on your iPhone will be overwritten. That means you will lose your data. It's a great manner that you always back up your iPhone.
Conclusion
If your iPhone password is not working after iOS 16/15 update, you can either try fixing the iOS issue by rebooting the device or simply remove the iPhone password with iMyFone LockWiper iPhone Passcode Unlocker and make a new one. Rebooting does not guarantee that you will solve the password issue. But using an unlock tool, you will easily remove the password and solve the problem once and for all.