iCloud is an online storage service offered by Apple to iOS device users. Every user gets five gigabytes (5 GB) of free storage space which can be used to store data of any kind. data on an iCloud account is encrypted, making it safe and secure and can only be accessed by having proper access to the account.
However, there are several reasons you may want to remove iCloud from activated iPhone. This article explains the case of an activated iPhone.
Remove iCloud from Activated iPhone without Password
You may wonder if there is a way to remove iCloud from activated iPhone without knowing the password. Well, here's the answer you are looking for. An unlock tool is an application that does the job of unlocking a device for you, thus you can access to the device again. While there are several unlock tools, it is advisable to go for a reliable one which will not cause damage to your device. One trusted unlock tool is iMyFone LockWiper.
iMyFone LockWiper is an application available for Windows PC and Mac users. iMyFone LockWiper has several features for fixing issues relating to security or access of iOS devices. Of one those features is to remove iCloud from activated iPhone without even knowing the password.
Here are a few features of iMyFone LockWiper
Remove your iCloud account/Apple ID from activated devices without password.
Help you enjoy all the features of iOS devices and services of iCloud account.
A user friendly interfaces and does not require much of technical knowledge to use.
Support all iOS devices including iPhone, iPad and iPod touch.
How to remove iCloud from activated iPhone with LockWiper:
Removing an Apple ID from an iOS device will definitely remove an iCloud account also from an activated iPhone because iCloud works together with an Apple ID. Doing this with iMyFone LockWiper is a very easy process as you can see from the step by step guide below.
Step 1. Download and install iMyFone LockWiper on your Windows PC or Mac.
Step 2. Launch iMyFone LockWiper and connect your iOS device, then trust the connection.
Step 3. Select "Unlock Apple ID" mode on the unlock tool then click on the "Start to Unlock" button.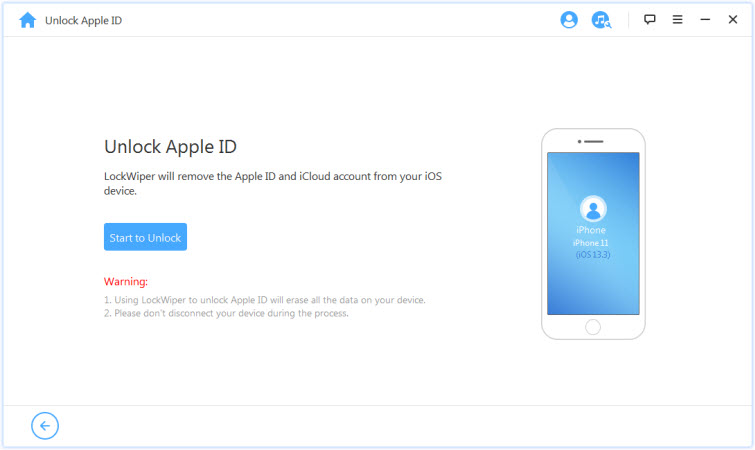 Step 4. Your iOS device will start unlocking the Apple ID. This will remove the iCloud account as well.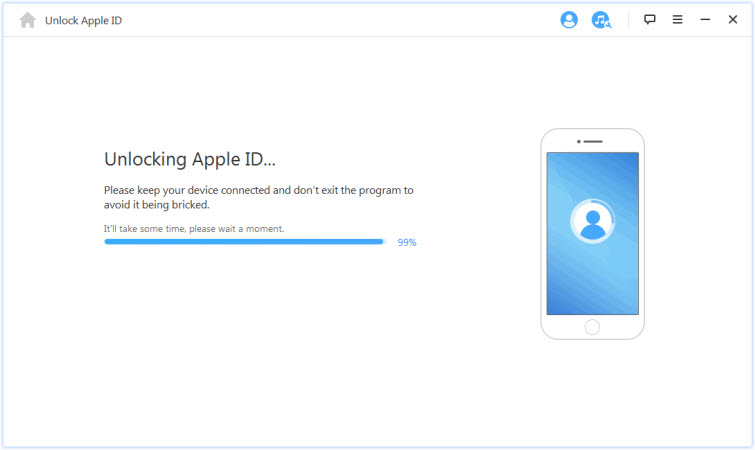 Note: If your Find My iPhone is turned on, please set up first following the instruction on the program.
Step 5. After a few seconds, your iCloud account will be removed from the device!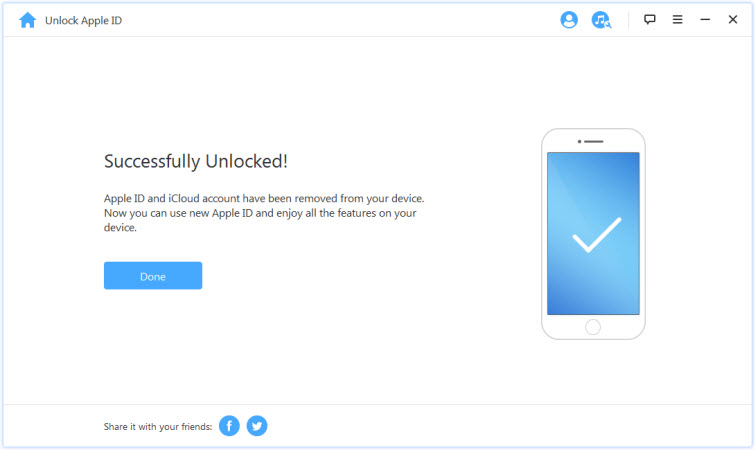 Yeah! You are done fixing the problem. Of course, I know that this looks very fast and easy. This is because iMyFone LockWiper takes the responsibility of bearing all the troubles while saving you time and energy. So please make sure that your device is activated before you use the program.
When Will iMyFone LockWiper Help You?
Even when we try to ensure that our devices are properly and carefully handles, we might still bump into one or two minor issues. Fortunately, iMyFone LockWiper is here for you and will be needed if
you want to remove your iCloud account from a device without password
you want to erase your device or updated to the latest version
you want to reset your screen password when you forgot
you want to reset your screen time passcode
your device is disabled and cannot connect to iTunes
Remove iCloud from Activated iPhone Knowing Password
If you know the password of an iCloud account then to remove iCloud from activated iPhone would be much easier. No matter for what reasons that you need to remove an iCloud account, you can do it easily yourself with the password.
Step 1: Go to Settings > [your name].
Step 2: Select the Apple ID option.
Step 3: Select the Apple ID option.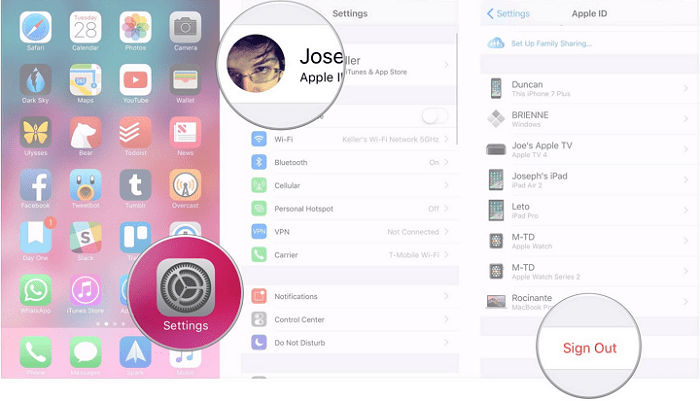 In such case where the previous owner knows the password to the iCloud account, things might be a bit easier for you. The process of removing the iCloud account will be carried out remotely; that is, from another device using the following steps;
Step 1: Go to iCloud.com.
Step 2: Sign in with your apple ID and password.
Step 3: Click on "All Devices".
Step 4: Click on "Manage Devices".
Step 5: Select the iOS device you wish to remove from the iCloud account.
Step 6: Tap on "Erase Phone". This is optional.
Step 7: After successfully deleting the account, click on "Remove from Account".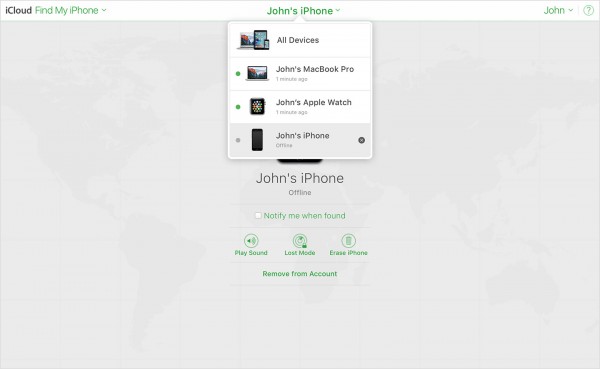 ---
To remove iCloud from activated iPhone might seem really tasking if you do not know what to do. This article guides you on how to remove iCloud account from an activated iPhone whether you know the password or not.
If you have forgotten your iCloud password, iMyFone LockWiper will help remove the iCloud account from the activated iPhone, giving you full access to your device.
Related Tips
2. Free iCloud Activation Lock Tool