iOS 14 is the latest operating system developed by Apple Inc. for its iPhone and iPod Touchlines. It is a major release with a fresh look and a better experience. This article will talk about devices that support iOS 14 and how and whether you should update to the all-new iOS 14.
Part 1: Will iPhone 6S Get iOS 14 [Full Supported List Included]
iOS 14's compatibility is the same as its predecessor, iOS 13 which means iOS 14 is supported on iPhone models 6s and later. Here is the full list of devices which are compatible with the new iOS:
iPhone 11
iPhone 11 Pro
iPhone 11 Pro Max
iPhone XS
iPhone XS Max
iPhone XR
iPhone X
iPhone 8
iPhone 8 Plusw
iPhone 7
iPhone 7 Plus
iPhone 6s
iPhone 6s Plus
iPhone SE (1st generation)
iPhone SE (2nd generation)
iPod touch (7th generation)
You can also check on this video for more about iOS 14:
Part 2:How to Get iOS 14 Public Beta on My iPhone 6S
The iOS 14can be exciting for users and if you are one of them who can't wait to try out the new iOS and explore new features and improvements, you can download the beta version of the iOS immediately. Here is how to download and install the beta version of the new iOS on your iPhone 6s or newer models of the iPhone:
Step 1: Search the "Apple beta software program" on your Safari.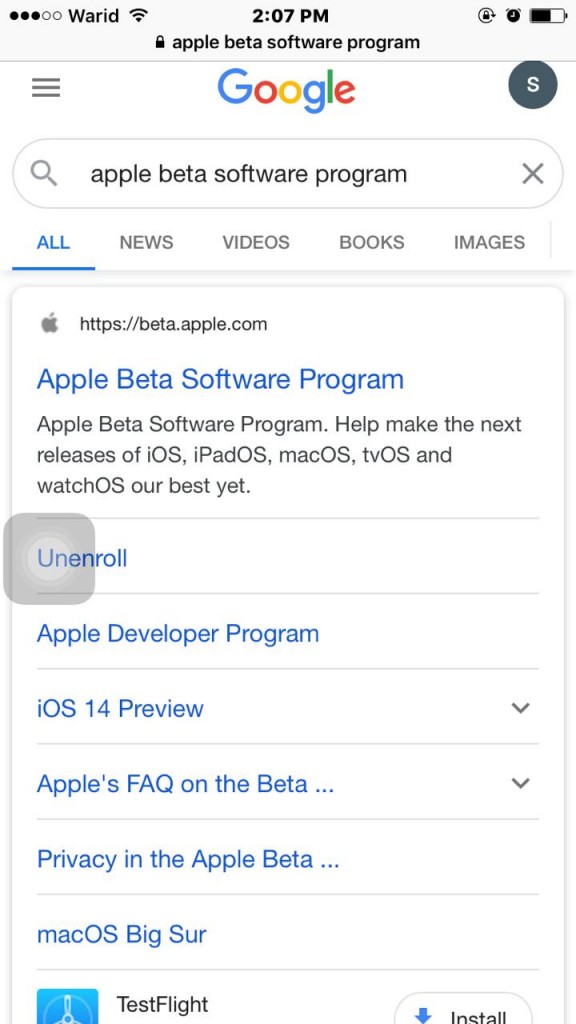 Step 2: Click on the "Apple beta software program" and sign in with Apple ID by clicking at the "Sign in" option at the end of the page.
Step 3: Then accept the agreement which will redirect you to the "Guide for Public Betas".
Step 4: Scroll down to the 'Get Started' section and click on "enroll your iOS device".
Step 5: After you click on this, you will be redirected to another page. Scroll down to the "Install Profile" section and click on the "Download profile".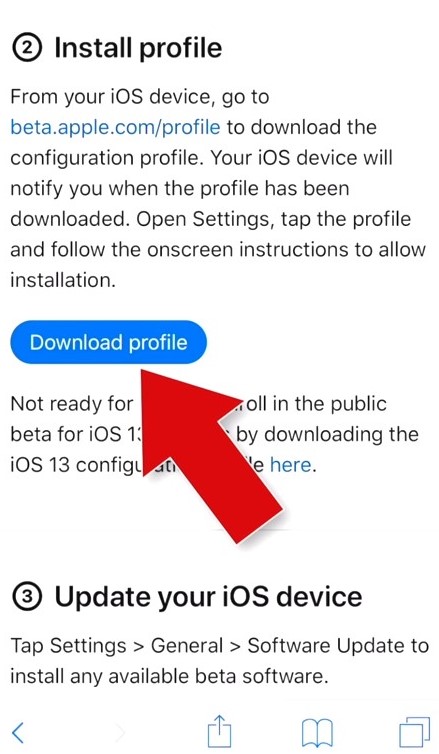 Step 6: Then go to settings and to find and click "Profile downloaded" to install.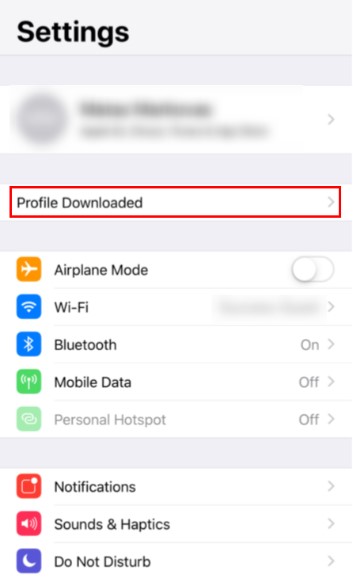 Step 7: Click on "Install" to enter the installation process.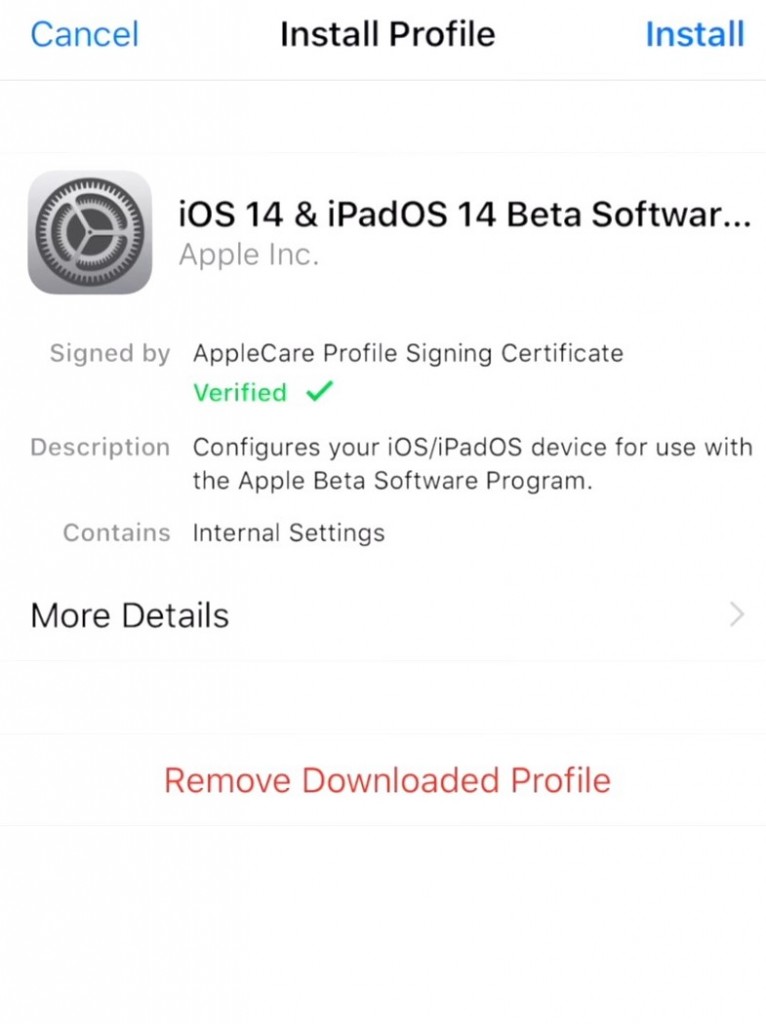 Step 8: Then accept the consent and the installation will start. After that, your device will need to restart and then the device will be finally updated.
Part 3: Things You Should Know Before Installing iOS 14
1

Back up all of your data through iTunes or iCloud
Before you want to bring some big change to your iOS, the first thing you should do is to back up. You will need to erase and restore your device and without a backup, you may lose all the data in your device. You can create the backup via iCloud or iTunes.
For iCloud:
Connect your iPhone with your computer and make sure the Internet connection is fine.
Navigate to the settings and click on your profile.
Click on 'iCloud'.
Click on 'Back up now' and keep your iPhone connected with both computer and Internet until your backup is finished.
For iTunes:
Connect your iPhone with the computer and then launch iTunes.
Locate the relevant device.
You will see a backup option under the 'General' section on iTunes.
Click on 'Back up now' to start the back up process and also keep the iPhone connection with computer uninterrupted.
2

New features of iOS 14 you should know
Other than the design and interface, iOS 14 comes with some exceptional features such as:
Widgets: iOS 14 comes with an ease of creating, resizing, and dragging the small versions of apps wherever you want them to sit.
Default apps: Finally, for the first time the users can get rid of the default apps and have allowed third-party apps to make the default in iOS 14.
Translate: The new app can translate words in real-time. Can come very handy while traveling abroad.
No more full screen for incoming phone calls or Siri: Now you can ignore a phone call and talk to Siri without getting interrupted.
App library: The new app library will keep all your apps arranged in folders and organized according to the categories.
More styles in Memoji: 20 more styles are added to make your conversation even more fun and help you convey your message and emotions more easily.
3

Main bugs of iOS 14 should be noticed
The beta version of any software has some problems and likewise, iOS 14 beta users have encountered some problems. Some of them are as follows:
Speed: The overall speed of the device has decreased.
Battery: The device has been reported to be consuming excess battery.
Connectivity issues: AirPods and other Bluetooth devices are disconnecting automatically after a while of usage.
Favorites section is no longer there in the Phone or FaceTime app.
Apple maps are working poorly in the beta version. They may or may not provide instructions in some cases.
Other than these major bugs, numerous apps are working with issues or not working at all after the update.
Part 4: Forgot Apple ID to Get iOS 14? Try iMyFone LockWiper
When you decide to download and install iOS 14 Beta on your iPhone, you need your Apple ID to sign in on the website. This Apple ID should be the same as the one signed in on your iPhone that you would like to update to iOS 14. However, it is highly possible that you might have forgotten your Apple ID password when you want to use it to sign in.
Without knowing the Appld ID and its password, you won't be able to update to iOS 14. If you have forgotten your Apple ID or its password, removing Apple ID from your iPhone using software such as iMyFone LockWiper would be highly recommended. iMyFone LockWiper can help you remove the current Apple ID from the iDevice including iPhone 6S. In this way, you can create a new one with new password to sign in.
What iMyFone LockWiper can do for you:
Reset iPhone 6/6s easily and you don't need to provide Apple ID during the Apple ID removal.
Instantly reset all settings and data on iPhone no matter "Find My iPhone" is on or off.
User-friendly even to non-technical users.
Support to remove Apple ID from iPhone/iPad/iPod touch.
Bypass different kinds of screen locks including pattern, PIN, 4-digit/6-digit passcode, touch ID and face ID, etc.
Here is a step by step guide on how to remove current Apple ID using iMyFone LockWiper:
Step 1. Download and launch iMyFone LockWiper on your computer. Choose "Unlock Apple ID" mode.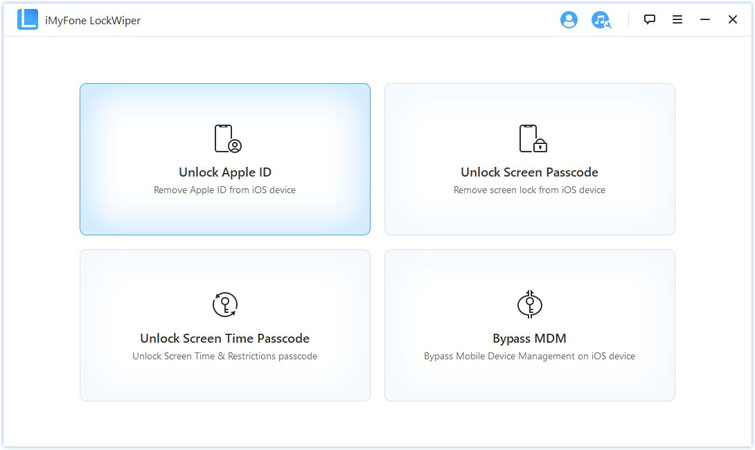 Step 2. Connect your iPhone 6S with computer to trust the connection. Then click "Start to Unlock" to begin.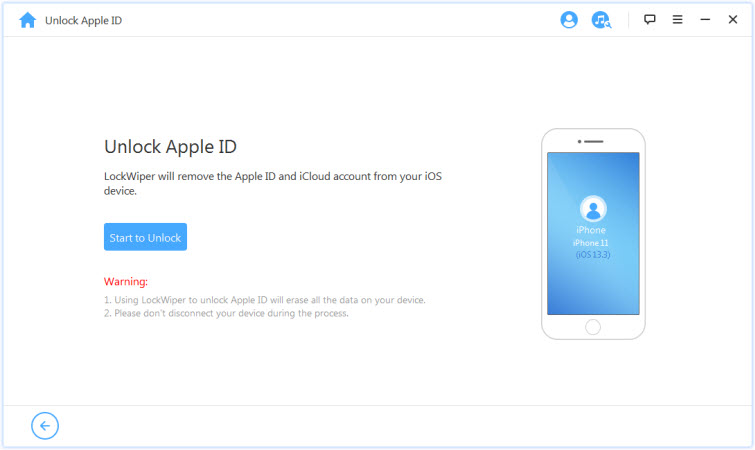 Step 3. If Find My iPhone feature has been turned off, the program will start to unlock Apple ID on your device.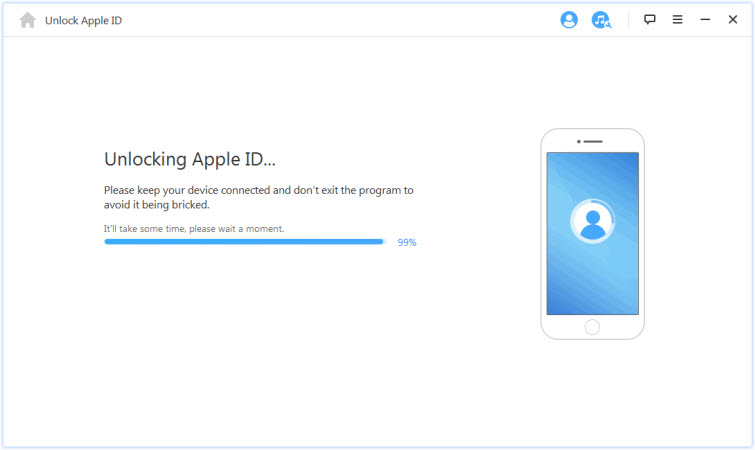 If your Find My iPhone is turned on, please go to "Settings > General > Reset All Settings" to set up first.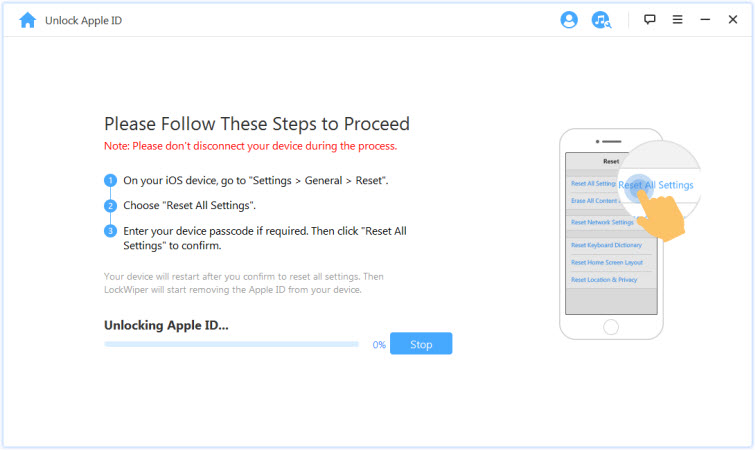 Step 4. Wait for a second, it will unlock your Apple ID successfully without any hassles.
Note
Before you start to remove Apple ID, make sure your iPhone is activated and connection between iPhone and computer should be uninterrupted.
Conclusion
This article provides an overview of compatibility, method, features, and main bugs of the iOS 14 beta version which you can use in deciding whether you should update it or not. While these features seem very cool and a must-try as soon as possible, the bugs and the problems should be kept in mind before switching to the iOS 14 beta.
In fact, Apple strongly suggests not to update your primary device to the beta version as there are a lot of improvements that need to be done before the final product is ready to use.