GIFs were invented way back in 1987 and since then have waned and piqued the public interest. While there has been fierce debate regarding the pronunciation of the word GIF, they have somewhat been on the backburner themselves.
However, the advent of smartphones has made GIFs see a meteoric rise in usage and conveying messages while consuming the least amount of data. Living in a data-centric world, we tend to be more comprehensive in our messages, hence GIFs instead of full-blown video messages.
GIFs are funny, intuitive, comprehensive, and a life-saver for shy people who speak too many words. In this article, we will tell you about the best ways to create GIFs on Android-powered phones.
Part 1: Convert Video to GIF on Android with Top 5 Apps
There are thousands of tools available online with varying features that can convert videos into GIFs. We have shortlisted the best five of them for your convenience and complete steps about their working.
1

GIFDroid

One of the earliest and easiest applications for creating GIFs is GIFDroid. GIFDroid is quite a utility for individuals looking to create GIFs with ease with a simple user interface and smart features:
1 – The home screen of the application appears with options to record or select videos from the gallery to be converted into GIFs. There is also an option to view previously created GIFs.

2 - The next step is to select the video interval from the main video clip you desire to make a GIF for. This flexibility is quite useful as it lets you create GIFs with varying intervals.

3 - Finally, it gives you plenty of options such as frames per second, delay rate, width, and height of a GIF; such parameters help you create the GIF to suit your requirements. s

4 - The next screenshot depicts another option that increases the utility of the app. You can individually select the frames of a given video and what to include or what not to create the GIF.

5 - The final screenshot shows the app's ability to share, delete or rename the GIF.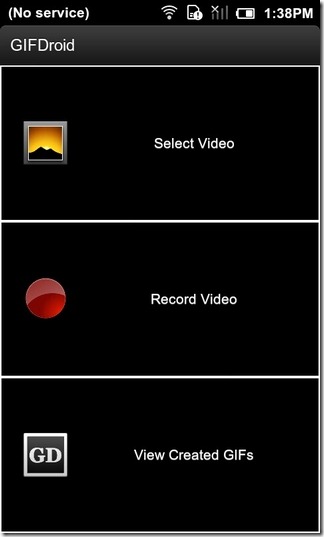 2

GIF Fun

Another fun way to download and share GIFs is by downloading the GIF Fun application on your Android smartphone. Once again, it a very simple to use, and the lightweight app lets you download a world of GIFs and share them with your friends and family. You can also view the latest trends in memes and GIFs that are trending on the internet. Take a look at what Gif Fun can do for you:
1 – Gif Fun let's you search for the best memes available on the internet.

2 – Gif Fun lets you share the GIFs as small video clips and not the links for easy viewing by the receiving party.

3 – You can save your favorite GIFs to your storage media.

4 – You can also view the top trends in GIF searches and the most viewed GIFs on the internet.
Pros:

Simple and clean interface

Lightweight application
Cons:

Lacks creation and editing features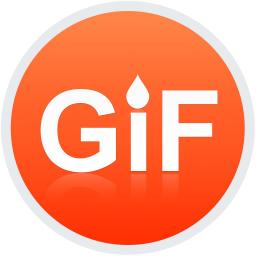 3. iKeyboard
The next GIF maker is rather an unusual one since it's a keyboard with the added functionalities of offering emojis, themes, and GIFs to be downloaded. It has stickers, 3D themes, and a collection of over 5000 GIFs to browse from. The only drawback is the lack of creative features for GIFs.
Pros:

It offers a beautiful keyboard layout

Extensive range of GIFs on offer

Emojis and themes as extras

Can create sounds as well
Cons:

Limited GIF creation

The keyboard can be a bit slow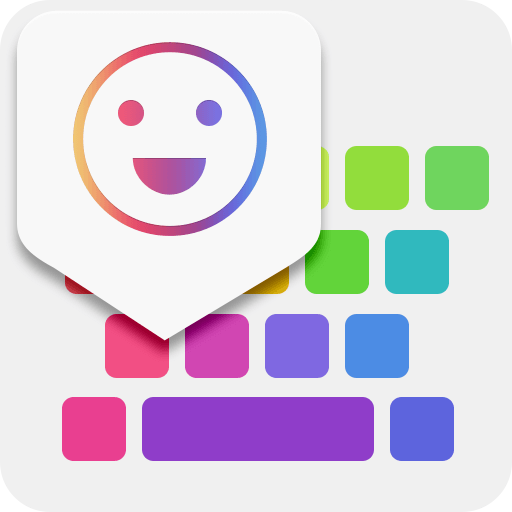 4. Gif Me!
Another easy app to use when you wish to create GIFs. It has got a simple interface with a minimalistic feel. However, it lets you achieve the simple task of creating GIFs without any hassle. You can create GIFs by recording videos from your camera or importing clips from the gallery. Here is a step-by-step guide for you to make a GIF through this app.
Feature:
1 – The home screen shows four options. You can open the camera, select videos from the gallery, or see the albums.

2 – When you click on the camera icon, it asks for permissions to record videos and capture stills. Accepting this will then allow the app to access the camera.

3 – Record the video in this step.

4 – After you record the video, you can modify the video with a host of filters available at your disposal. You can also find tools such as crop, trim, tilt, etc., to make your video stand out.

5 - After applying the filters, you can publish the GIFs in various formats, including MP4 and GIF. You can also share them with friends or family over different social media platforms.

6 - Once you've created the GIFs from your camera, the app also allows you to create GIFs from images/videos from your gallery. Browse through the gallery and select the video you want to convert into a GIF.

7 – After selecting the video, the app screen shows different parameters that you change as per your requirements to produce the GIF.

8 - Finally, you can export the GIFs to other social media sites just as you did by creating the GIFs through the camera.
Pros:

Simple User Interface

No extras

Saves GIFs to your storage media
Cons:

Full features available on premium subscription only

Lowers the quality of the video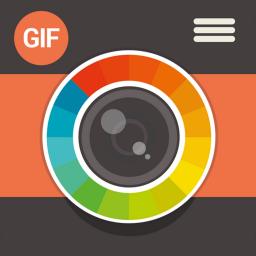 5. GifWidget
Another smart and easy-to-use application is the GIFWidget. Although it's unlike any other application that you may come across, it's quite simple and does the trick. It is also easy on storage with just 1.7MB of storage space required. It generally does the trick; however, if you want to edit more than a few GIFs together, you will need a full version.
Features:
1 - GifWidget opens with a series of instructions on how to use the application.

2 – The next step allows you to select from where you want to insert the GIF onto your home screen.

3 – To insert the created GIF on your home screen, you have to press the home screen and open the widgets. Here, you can select GifWidget, which will put your latest creation (A GIF) onto the home screen.
The app is quite simple to use and allows you to create GIFs from 3 to 4 options by searching online or browsing your gallery.
Pros:

Very simple and easy to use

Lightweight app
Cons:

Editing multiple GIFs not available on the free version

Hard to play larger GIFs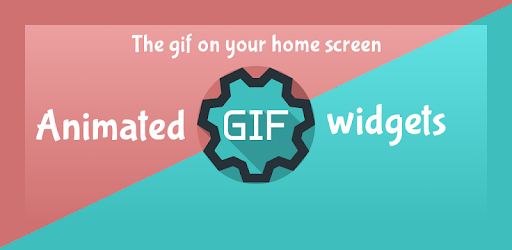 Part 2. Easiest Software to Convert Android Video to GIF- iMyFone Filme
The Android applications above are amongst the best and easiest when trying to convert Android video to GIF format. However, there is another way to make this job convenient and more fun, and that's iMyFone Filme.
Filme Video Editor lets you indulge in the art of video creation and editing with the utmost ease. Even the most layman person in video editing can get to work this application with ease. The video editor is available across multiple platforms, including Windows, macOS, and iOS.
You can edit videos as well as create beautiful slideshows with the app. On top of that, editing is super smooth, with one-click editing possible and multiple templates to help you on your way to creating exquisite videos.
How to Convert a Video to GIF with iMyFone Filme
Steps 1: First, download the application for Windows or macOS
Steps 2: After installing the application, open the Filme Video Editor. A screen like the one below will appear.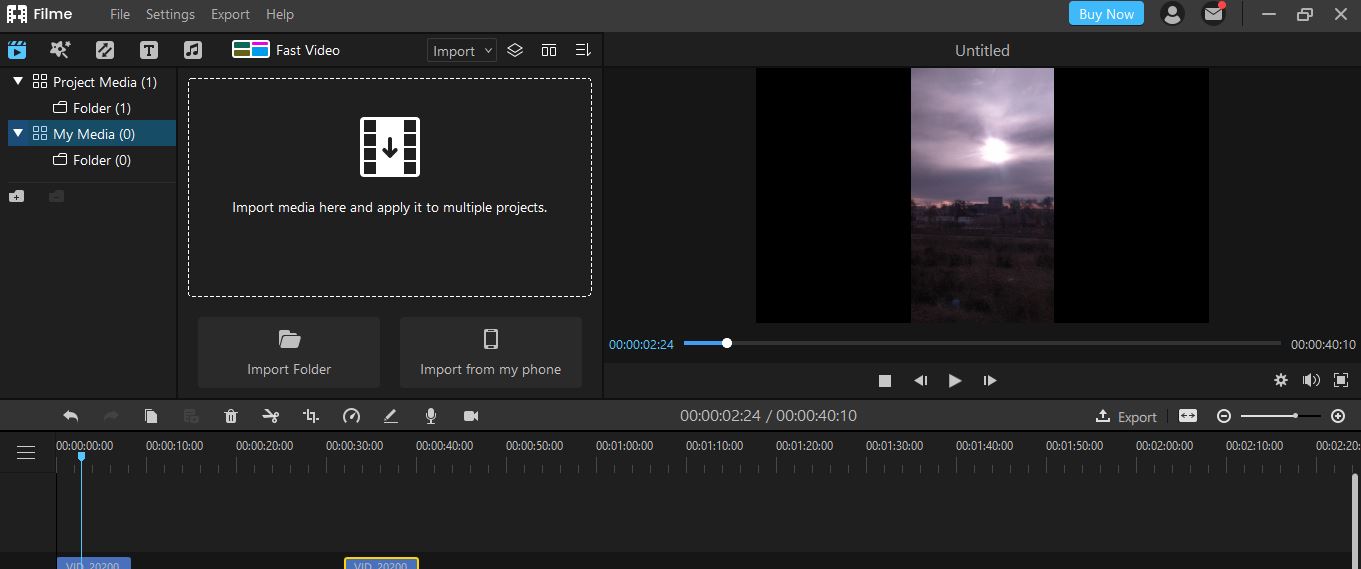 Steps 3: Next, you have to import some media from the gallery in the dialog box on the front screen.  
Steps 4: Once the video is imported, you can check the settings and hit the export button.
Steps 5: Once you hit export, a dialog appears to select the option GIF from the available video formats.  
Steps 6:You can change the settings as per your requirements and press ok. Your GIF has been created.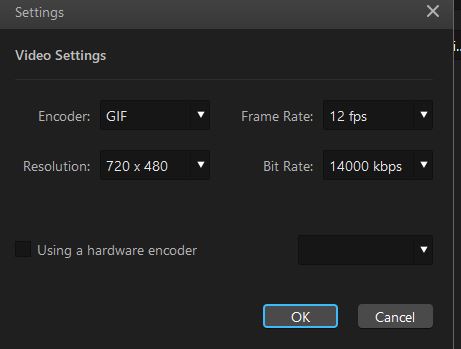 Steps 7:A dialog box appears when your GIF has been created successfully.
Make Video to GIF on Samsung Device
Normal users have to download different applications just to utilize the GIF creation on their smartphones or PCs. The good news for Samsung mobile owners is the in-built features that allow users to create GIFs just like any other third-party application.
Like other applications discusses above, the Samsung in-built feature is also pretty easy to use and results in GIF creation within seconds. We will walk you through the steps in the next few screenshots on how to create a GIF on your Samsung mobile phone.
Steps 1: First of all, open your gallery from the tray icons on your Samsung mobile phone.
Steps 2: Next, choose a video from whose frames you want to create the GIF.
Steps 3: Once you have selected the video for creating a GIF, tap on the video for playback. Once the playback starts, a small icon appears with a GIF written on it. Press on the GIF button to begin creating the GIF.
Steps 4: While the video plays, you can adjust the speed and the duration of the GIF by merely toggling the video bars below the video player.
Steps 5: Once you have configured the speed and trim video settings, press the arrow to save the GIF in your gallery from where you can play the GIF whenever you want.
Part 3. Tips about Making GIF
1 – Text a GIF on Android
If you're looking to send GIFs to your friends and family, let us help you with some advice. Most android smartphones have their keyboards integrated into the OS. The differences between Android and iOS are negligible, and both of them now support the sending and sharing of GIFs.
In the google environment, you can follow the following path to deliver your GIF messages to friends:
Open your default messaging application, and as soon as you begin writing your message, the default Google keyboard will appear.
There will be a smiley face on top of the rows of alphabets. Click on the smiley face.
Next comes various options, including emoji, GIF, and stickers.
Click on the GIF to browse through various GIFs.
You can also search GIFs by keywords to insert your desired GIF.
Tap on the GIF you want to send.
The GIF will appear as a short video in your conversation box.
2 – Improve the Quality of a GIF from Android Video
When you send videos or video messages to your loved ones, you may face the difficulty of deteriorating the video specimen's quality. Similar is the case with the GIFs you send in the daily conversations. To enhance your GIFs' quality, follow the steps mentioned below and say goodbye to mediocre-quality GIFs.
Copy the images you want to include in a GIF directly from a storage media or your smartphone onto your PC.
Arrange the images in the sequence you wish to follow in a GIF and load them up in editing software such as Filme Video Editor.
Next, you will be asked about the GIF settings, including size, duration, and resolution of the GIF. Here you can tinker with the settings to produce the best quality GIFs.
You can change and chop the settings to suit your needs. For example, a resolution of 100x100 is a typically used one, but you can check if the pixel deteriorates or not.
You can also check on this article if you are interested in online tools to convert video to GIFs:
Best Video to GIF Converters Online in 2021 >>
Part 4. Frequently Asked Question about Making GIFs
1. Where are GIFs stored on Android phones?
The GIFs are usually stored in the gallery of your Android phone. Click on the GIF and open it. Now go to the gallery where it should be in the most recent tab. If not, you can check the 'downloads' folder.
2. Why is my GIF lagging on an Android phone?
the most probable reason for the GIFs to lag on your Android phone is the frame rate, which could be high sometimes. Some mobiles with low memory cannot process such GIFs fast enough.
3. Why Can't I Preview Gifs On My Android Phone?
The simple answer is that Android phones do not support GIF previews. You have to tap the GIF to view it.
4. Can I set a GIF as the wallpaper on my Android phone?
Android phones have a feature called the 'Live Wallpaper' option. Search for this feature in the settings, and you can select any GIF as your wallpaper.
5. How do I increase fps on a GIF?
Using video editing tools like the Filme Video Editor, you can adjust the FPS of your GIF.
To Conclude
Smartphones have made our world a lot more convenient and fun. One of the coolest features of this new generation is surprisingly a small invention that occurred a few decades ago, GIF. GIF is a smart way of expressing yourself without the use of words. It is fun, comprehensive, and says more about how you feel than the words could possibly say.
Since GIFs are specialized images, their creation can sometimes be tricky. You can turn many applications to create GIFs; however, iMyFone Filme is amongst the top GIF-making software out there. Its easy-to-use interface and intuitive layout help even those who are not adept at using technology. It can help creating different kinds of GIFs such as converting YouTube videos into GIFs. Download and try it for free now!