Reddit is an excellent source to watch all kinds of trendy video clips and funny animated GIFs. GIFs community users would like to convert Reddit videos to GIFs at the best quality and save them on the computer. If you are curious to convert Reddit videos to GIFs quickly and without any restriction, this article will help you edit superior videos.
Part 1: Download video from Reddit before converting
Reddit is a fantastic place to watch videos with your friends. Before converting videos to GIFs, you need to download Reddit videos from reliable sources. Here are few platforms available to download Reddit videos easily and at super-fast speed.
1

Download Reddit video from Lew.la
Lew.la is a web easy-to-use tool that is used to download Reddit videos. This website has a straightforward interface with no ads.
Below are simple steps to download Reddit videos:
Step 1: Visit the website, click on the option 'Reddit Video Downloader' in Tools.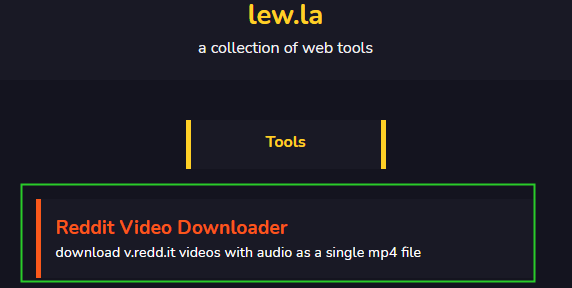 Step 2: Search for the video you want to download and enter the Reddit URL.


Step 3: After clicking on the 'Download Video' button, it will start to download the video.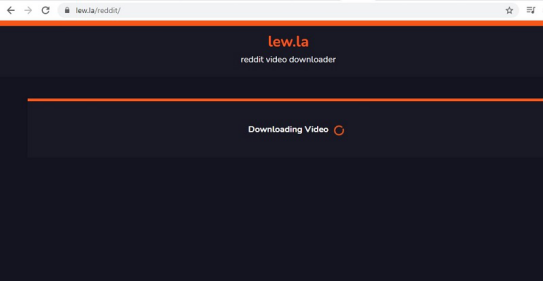 Step 4: Once a video is downloaded, the 'Save Video' button will appear in the bottom right corner. Click it to save the video on your desktop.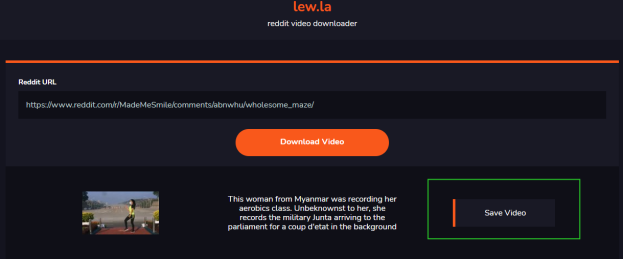 2

Download Reddit video from Ripsave
Ripsave is a multi-platform downloader that you can use to download Reddit videos and from other social networking sites such as Youtube, Facebook, Instagram, etc. It is free and easy to use.
Follow the below steps to download Reddit videos quickly.
Step 1: Search Ripsave on the internet and open
Step 2: Copy the Reddit video's link and paste it into the search textbox and click on Search Button.


Step 3: It will show you the list of formats and quality available to download. Click on the download button to save the video. And check on your computer or PC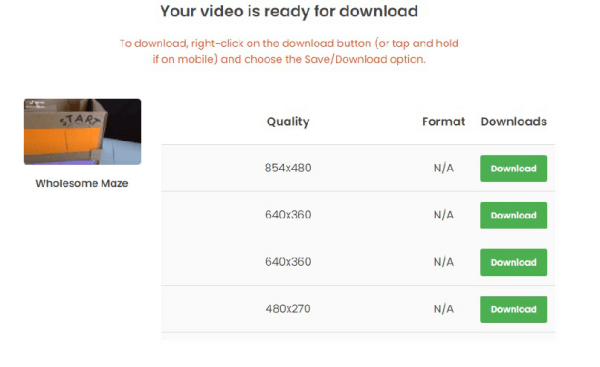 Part 2: The Top 6 Ways to convert Reddit video to GIFs
1

The Best Tool to Convert Reddit Video to GIFs
If you are looking to create custom GIFs with effects, transitions, and animation, then you will need a robust video editor like iMyFone Filme. It has many advanced capabilities like audio, multilayer editing, and fast mode that you usually don't see in a free video to GIF converter. iMyFone Filme is a user-friendly video editor software designed for editing and producing high-quality GIFs. It provides easy to use features to convert video to GIF software for Reddit and other social media applications.
Here are some essential steps that need to follow to convert your Reddit video into a gif through Filme.
Step 1: Download and Install iMyFone Filme on PC or Laptop from their website
Step 2: Click on import video.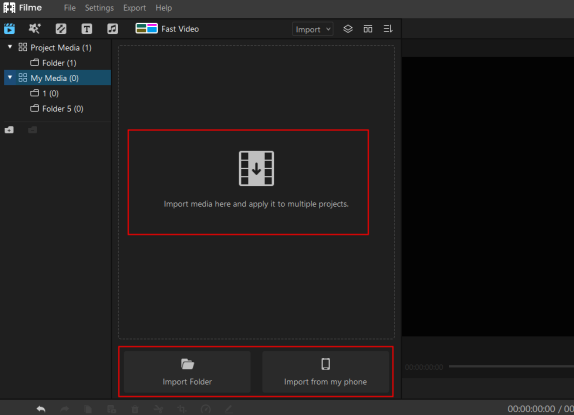 Step 3: Select your video, and it will be visible in the iMyFone Filme timeline.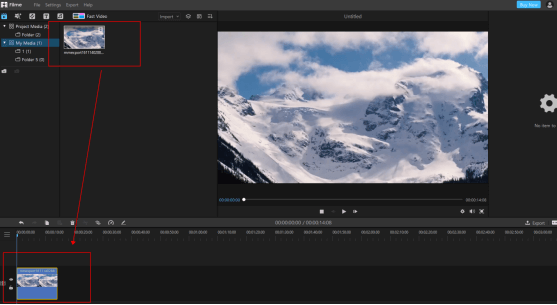 Step 4: Edit your video with effects, transitions, text, and audio to make your video eye-catching.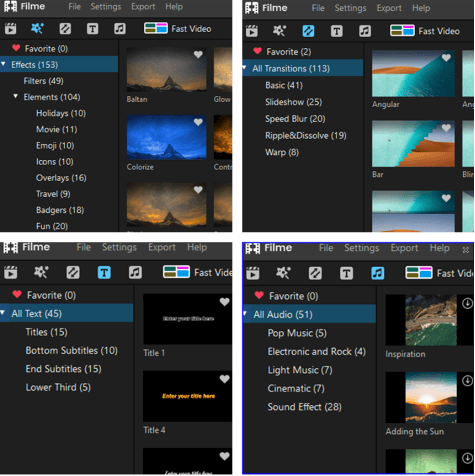 Step 5: Click the export video and then choose GIF.
Step 6: Input the video name and click on save.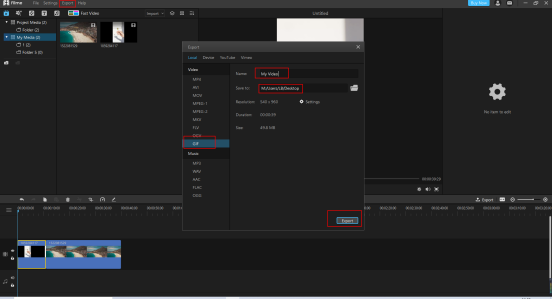 Filme provides the best user experience due to its intuitive design. With these excellent features, you can discover a new way to tell your story and unleash your imagination, besides, you can even use Filme to make some amazing GIFs like animated GIFs or looping GIFs to surprise your friends. Now you can download a free trial of Filme for all the functions, as well as you can get a free 1-month license to experience the full functions of Filme.
2

PicGIF (for Mac)
If you are a Mac user, then PicGIF is beneficial for you, as it allows you to convert pictures or short video to gif Reddit. Also, it can be a handy tool for editing the current GIFs in better quality. However, it is considered the best GIFs editor because of its intuitive design that allows you to animates your videos and photo in just a few minutes. Here are steps to create or edit GIFs using PicGIF for Mac:
Step 1: Open PicGIF and click on "Add video" to import your Reddit video.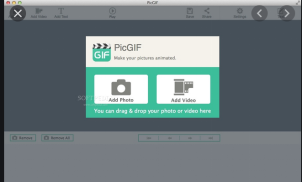 Step 2: In a Setting panel, choose the GIF size by Clicking in the 'Size' combo box.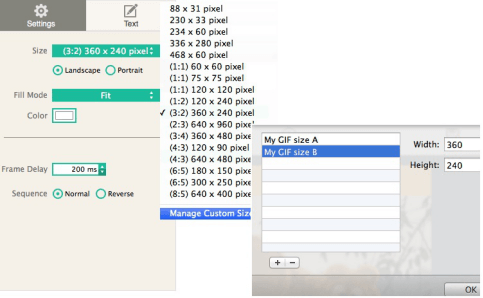 Step 3: Set frame rate and sequence.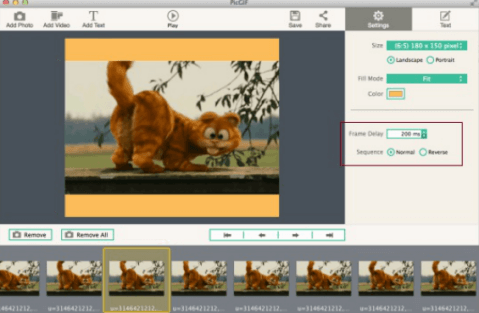 Step 4: Add customized and insert stickers or text.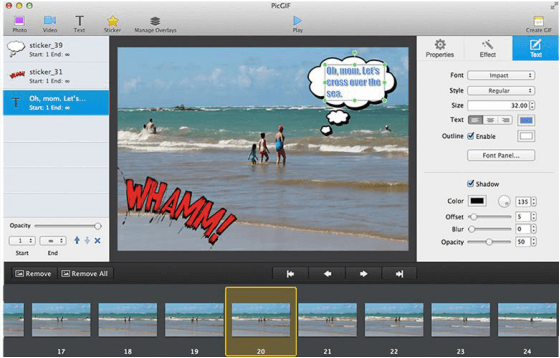 Step 5: Save and share the GIFs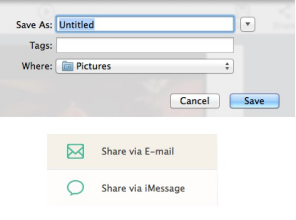 3

PhotoScape (for Windows)
PhotoScape is an online graphics editing software that provides different features, for instance, photo viewer, cut out, combine, edit, batch, create GIFs, screen capture, color picker, etc. In short, it is all in one photo editing. You can download GIF from PhotoScape using the below simple steps:
Step 1: Download and install PhotoScape on your PC.
Step 2: Capture your Reddit video as photos
Step 3: Open the PhotoScape and click on the 'Animated GIF' option on the screen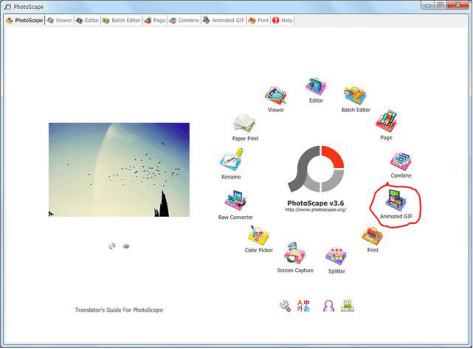 Step 4: Choose the file from your PC.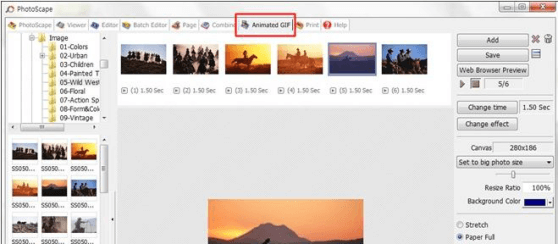 Step 5: Edit the video by resizing and setting fame delay.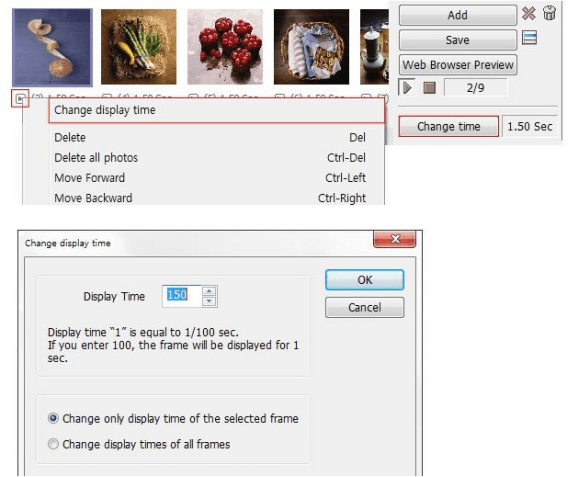 Step 6: Save the changes and preview the result.
Step 7: When finishing everything, you can save to your computer and check it
4

GIF X (for iPhone)
If you are an iPhone user and want to edit GIFs from Reddit video, GIF X (for iPhone) is the best option. It is eco-friendly and easy to use through your iPhone. You can customize your gifs by resizing, masking, changing opacity, and much more. How to create gifs with GIFX? Here are the steps that you need to follow.
Step 1: Install the app from AppStore.
Step 2: Pick the option "video to GIF"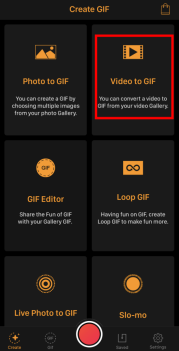 Step 3: Edit your GIF. Users can trim your video, add texts, filters, stickers and so on.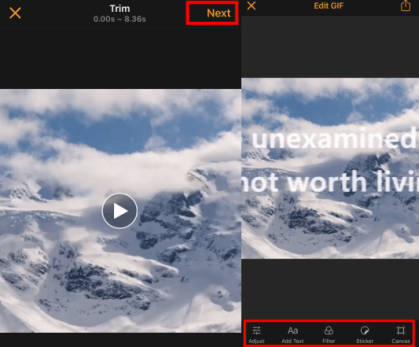 Step 4: Share your GIF. Users can save to your iPhone or share to social media directly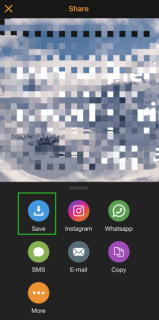 5

Camera MX (for Android)
Camera MX is an excellent app for videos and photos that offer countless filters and life effects. It also edits your Reddit video quickly and reliably. It provides unlimited fun on your Android smartphone and makes quick or unique GIFs. Here are some steps to consider:
Step 1: Install Camera MX from the App store
Step 2: Click "+" in the upper right corner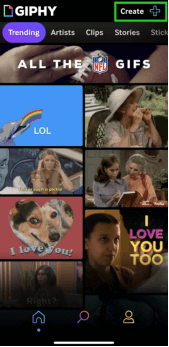 Step 3: Select your desired video from your phone gallery
Step 4: Trim your video, add texts and stickers, filters, audios and so on. When finishing editing, click the "→" icon on the next step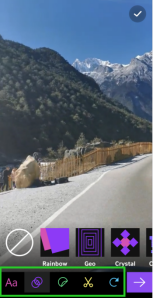 Step 5: Point to "Share GIF" to next step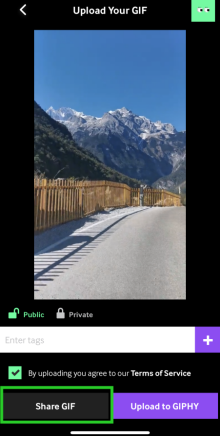 Step 6: Click on GIF to save your GIF and check it on your phone gallery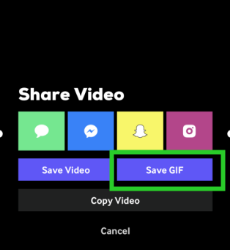 6

EZGIF(online)
EZGIF is a free tool to convert your Reddit video to GIFs, but it does not hold the video's original quality when it converts the video. A bit of complication occurs if you are using the EZGIF for the very first time. The best part is you can use it online without any hassle. How to convert Reddit file to GIFs:
Step 1: Go to the official website
Step 2: Chose the PC's video file by clicking on the 'Choose File' button or directly paste the URL of the video. Click on the 'Upload Video!' button.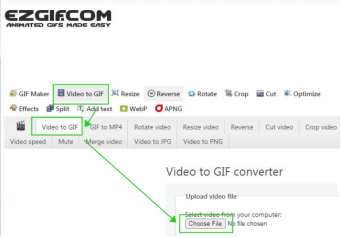 Step 3: Edit the video by changing the start & end time, frame rate, and GIF size.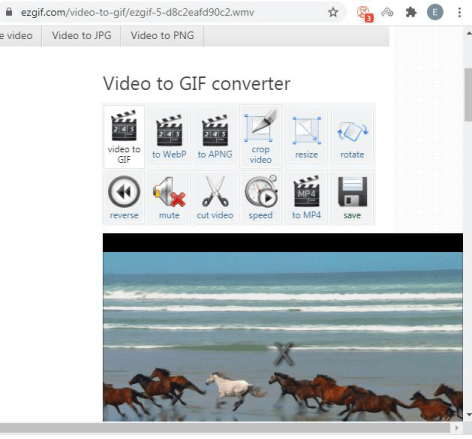 Step 4: Once the edit is done, click on the 'Convert to GgIF!' button and download the GIFs on your PC.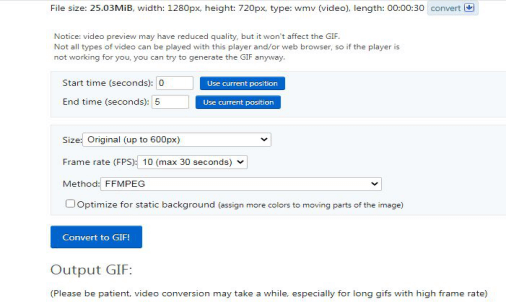 Name

Pros

Cons

iMyFone Filme

1.Numberous Text Styles and Effects

2.Import media from a folder and your phone directly

3.Offer an instant preview

4.Enable editing and conversions on Mac and Windows

1.New product

2.Unavailability of render button

PicGIF

1.Light-weight application

2.Fast and simple

1.Limited features

2.Mac only

Photoscape

1.Numerous options within the app

2.Up to 200 file formats

1.Can be a little difficult to learn

2.Windows only

3.Only support image format, not video

GIFX

1.Numerous funky designs and layouts

2.Simple and easy

1.Limited file size

2. Not adapt video size

3.iOS only

Camera MX

EZGIF

1.Quick and free

2.Numerous file formats

1.Support AD

2.A decrease in output quality
TIPS
1.For making your GIFs more eye-catching
Using Filme to add effects, transitions, texts and Audios
Keep it concise- short but meaningful content can be very impactful.
Make it catchy- interesting, and attractive to make people watch till the end.
Prioritize quality- the video should be crisp and clear; otherwise, it will put off the audience.
2.For designing awesome animated GIFs
GIF nowadays plays a vital role in marketing and education. Let's spill some beans on how to make an excellent animated GIF. Here are some essential tips for awesome animated GIFs:
a.The Secret Recipe:
Start all your GIFs as videos. It is advisable to make them in ScreenFlow as it is simple enough to learn quickly and is packed with some fantastic animation tools. So, export the video as an animation file and import it into Photoshop via
b.Fewer Colors means more Fun:
Your color selection should be astonishing to make GIF look super amazing. Less use of color will make your GIF animation much longer and more involved than small in file size.
c.Use Motion Blur, when Possible:
Motion blur makes GIF look more professional. Moreover, it also aids to fudge things a little if you have to drop some GIF frames to decrease file size.
d.Be kind of Lazy:
Remember that your time and file size are limited, so focus on showing people what you want to present.
e.Exporting GIFs:
Export your GIF if the file size is adequate, Bravo! if not, then consider the following:
Drop Duplicate Frames
Cut Down the Colors
Squeeze your Lossy
Also read:
Frequently Asked Questions

1.Can I Post GIFs in the Reddit app?

Yes, you can post GIFs (up to 20MB and 100MB) in the Reddit app. Open the application, click on the middle button, and go on the video option. Choose your GIFs from the library. Choose your community and post.

2.Does the video downloaded from Reddit have sound?

Yes, the video downloaded from Reddit has sound. Copy the URL of the video on the share button, and then choose and use the Reddit video download tool which recommended at the beginning of the article to get your Reddit video with sound.

3.What makes a successful GIF?

A GIF has to be eye-catching, size down for social sharing and should have an expression. It should be designed while keeping mobile users in mind and should work as a continuous loop to be successful. Upload it on any file hosting site on the internet.

4. How do I download videos from Reddit to my phone?

Open the video downloader app
Navigate to the Reddit video you want in the app browser.
Let the app detect the video automatically.
Once the video is seen, an orange button will arise on the app's bottom right corner.
Click on the download button.

Conclusion

However, you might feel motivated because of the above-listed features of iMyFone Filme. When you choose this app, you will never face the hassle of converting Reddit videos to GIF. Now don't wait, become a creator and digitize your creativity now. In the above content, you have to check a brief comparison of Filme and other videos to gif software for Reddit but the best one is iMyFone Filme.

Filme is a fantastic app that offers multiple features for increasing your GIF's popularity. After downloading, you must be thinking about how you can make your GIF more eye-catchy and attractive. However, the steps of downloading the Reddit video to GIFs are given above. Download Filme on your laptop or PC and convert your favorite Reddit videos into GIF.