WhatsApp has currently launched its new update, which has brought some latest features such as view once messaging, archived chats, audio and video calling from desktop, and even message deletion. Although, there is a catch with the message deletion feature. It is only possible if you delete WhatsApp messages within an hour after sending them. So, if you get past that one hour, you wouldn't be able to delete your message. This post will help you in knowing how to delete old messages on WhatsApp.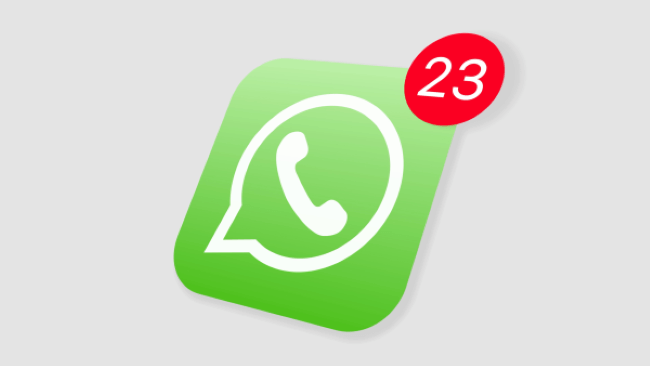 Delete Old WhatsApp Messages for Me
WhatsApp offers its users to either delete their messages for themselves only or for everyone. You can easily delete your copy of sent or received messages from your phone. This won't affect your recipients' chat in any way. Your recipients can still view those messages in the conversation on their phones.
Here's how you can delete old WhatsApp messages for yourself:
Go to your WhatsApp on your Android or iPhone device.
You will automatically land on the chats page, open the chat containing the message you want to delete.

For iPhone: Tap and hold the message you want to delete, and a list of options will appear.

For Android: Hold the message and select trashcan icon.

You will see two options delete for me and delete for everyone.
Select delete for me, and the message will be removed from the chat.
WhatsApp Messages Delete for Everyone beyond Time Limit
You might be wondering how to delete WhatsApp messages for everyone after a long time. All you need is to trick WhatsApp into believing that you didn't get past the time limit by changing the date and time.
01

Delete Week-old WhatsApp Messages for Everyone on Android
Follow these steps to achieve it:
Open WhatsApp, look for and note down the date and time of the message you want to delete.
Switch off all your connections, Wi-Fi, or mobile data.
Go to Settings > Apps & notifications > WhatsApp, then press on force to stop.
Go back to Settings > Date & time, Close the toggle automatic date and time and use network-provided time zone. Then manually set your date and time before the message you want to delete.

Back to WhatsApp, hold the message you want to delete and select delete for everyone.
Now set the date and time back by selecting automatic date and time. Switch on your internet connections (Wi-Fi and mobile data).
Finally you will see "you deleted this message" in the place of that deleted message.
02

Old Whatsapp Messages Delete for Everyone on iOS
Just like Android, you can delete WhatsApp messages for everyone after a long time on iPhone too. Follow these instructions to delete old WhatsApp messages:
Note down the date and time of the message you want to delete just as we do it on Android.
Go to control center and turn off your cellular data or Wi-Fi. It can be done from Settings too.

Slide WhatsApp from the recent apps list to force it to stop.
Go to Settings > general > date and time. Turn off set automatically. Set the date and time anything before the message.
Back to WhatsApp chat, hold the required message and then select delete, tap on delete for everyone.
Turn on set automatically and your Wi-Fi or cellular dataagain.
Finally you can have a check.
Backup WhatsApp before Deletion; Restore Any Time
Deleting several WhatsApp messages all at once could be hectic, and you might end up losing some of your important files too. Therefore, it is essential for you to backup your WhatsApp chats before deleting them.
iMyFone has brought iTransor for WhatsApp app to help you with data transfer between WhatsApp on Android and iPhone devices, backup WhatsApp chats to your computer and restore it anytime. It is an efficient WhatsApp management tool.
Features
Easy to function.
100% successful WhatsApp transfer.
Accurately back up WhatsApp to a computer.
The entire chat, including attachments and media, can be restored after backup.
You can even directly access WhatsApp backup on Google Drive by now!
Follow these steps to make use of this tool:
Step 1.Download and install iMyFone iTransor for WhatsApp. Launch it on your PC and select Backup WhatsApp on Devices. Now connect your iPhone or Android to your PC using a USB cable. Click Backup as soon as your PC completes the analysis of your phone.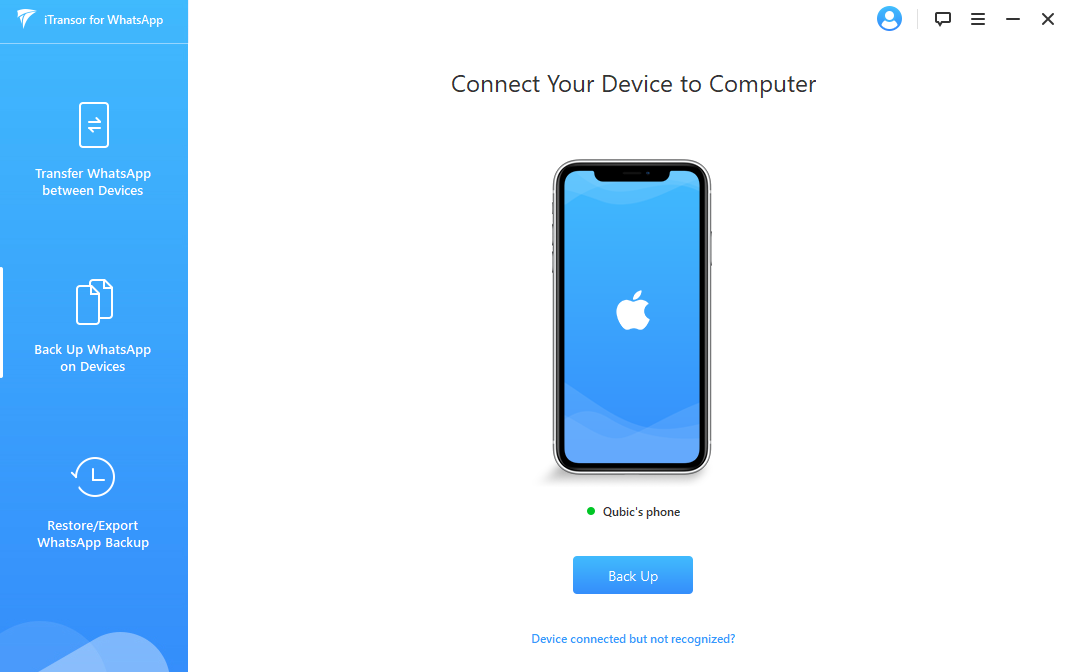 Step 2.iTransor for WhatsApp is going to make a full WhatsApp backup of your device including, stickers, attachments, media, and conversation.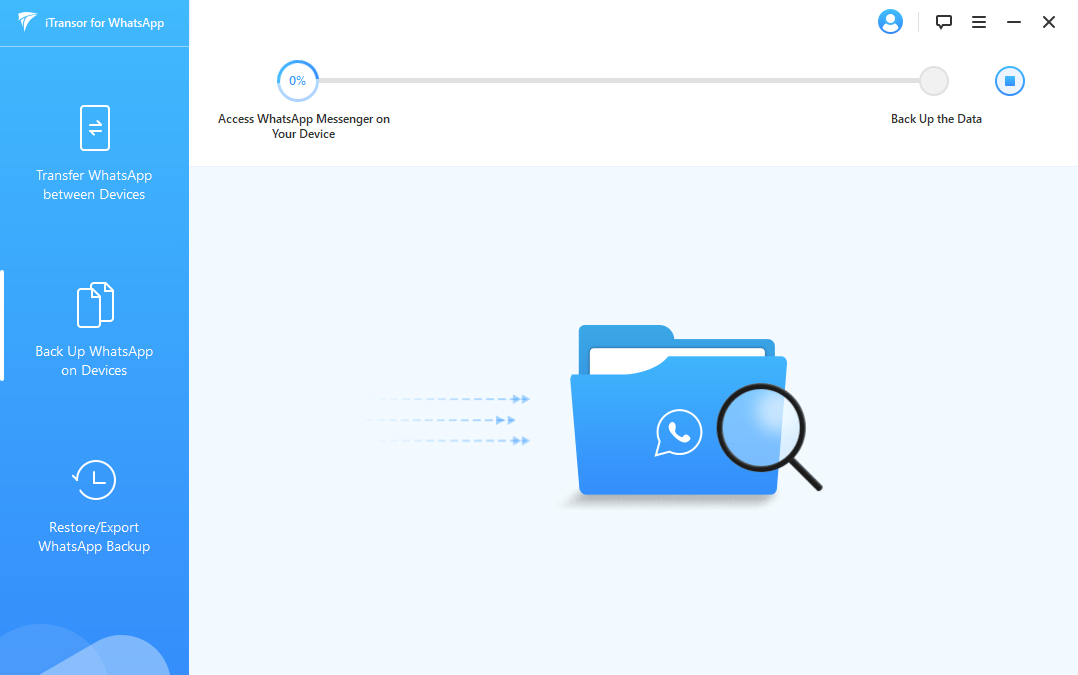 Step 3."WhatsApp Messenger backup successful" will show up to confirm the backup.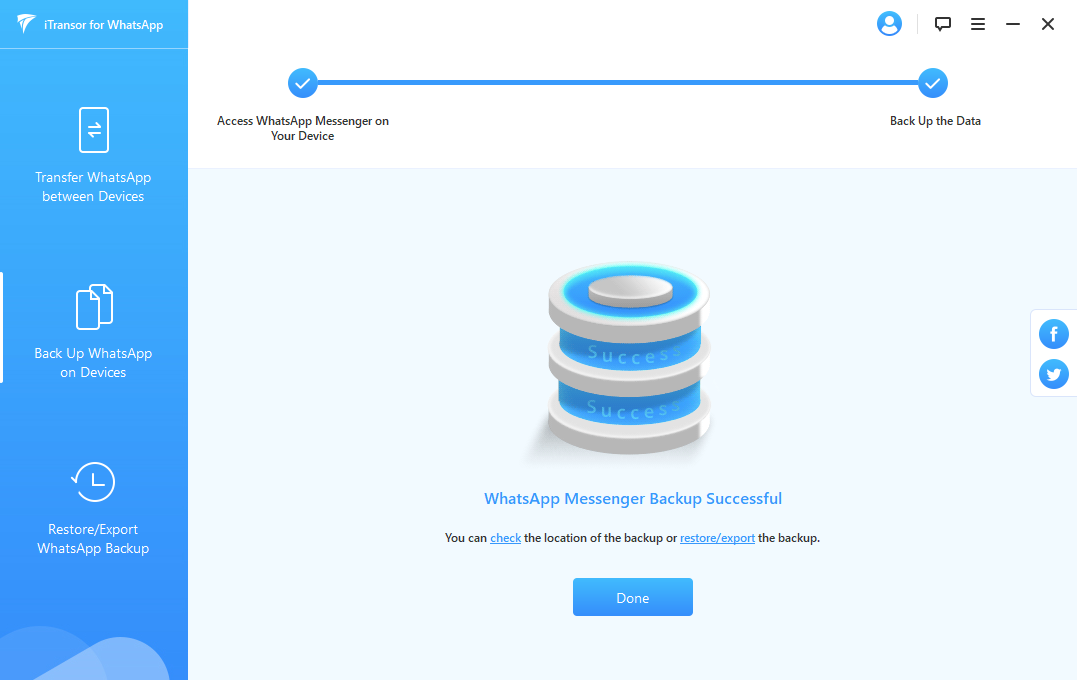 After backing up your WhatsApp, you can restore it any time with the third button Restore/Export WhatsApp Backup.

iMyfone Umate Pro
Erase deleted files including WhatsApp chats, also private data and fragment, free up your device.
Download Now
FAQs: More about Delete WhatsApp Message
1. Does deleting a chat on WhatsApp delete it for the other person?
There are two options for WhatsApp message deletion, "delete for me" and "delete for everyone." When you delete messages for yourself, the other person will still have those messages. In the case of "delete for everyone," the message will be disappeared from the other person's chat.
2. Why does "delete for everyone" not work?
"Delete for everyone" works only if you delete your message within one hour of sending it. If you get past that, your WhatsApp message won't get deleted for everyone but for yourself.
The Bottom Line
After reading this article, you can easily delete WhatsApp messages for everyone after a long time by using the above-mentioned simple techniques. Apart from that, you can backup your entire WhatsApp before deleting your chats to save you from future troubles and let you have your important files as well.