WhatsApp and Facebook are amazing platforms that help you watch and share content publicly. However, when we talk about private content sharing, the experience is not that simple. You need to tweak through many different settings, so sharing public content privately on some other platform is an easier option. In such a scenario, you can transfer video to WhatsApp from Facebook for a better experience.
You can also share videos with your PC by knowing how to transfer videos from WhatsApp to PC. It is all that we will be discussing here.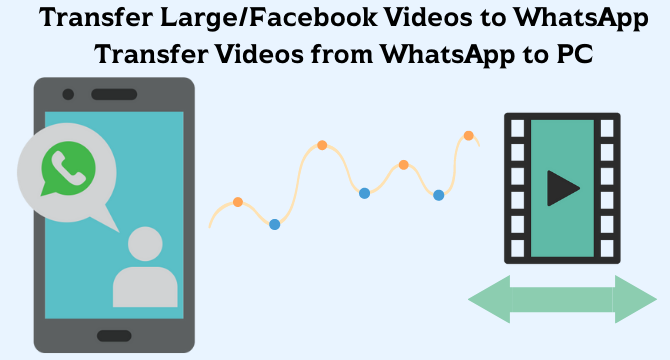 Part 1. How to Transfer Large/Facebook Videos to WhatsApp
WhatsApp is one of the best communication platforms available today. It allows users to make voice calls and audio calls along with chatting, but it also comes with media sharing features. However, those have some restrictions, especially about the size.
So, if you send a video to someone on WhatsApp and that video is too large, WhatsApp will not allow you. In this way, you have to look for different solutions that we will discuss here.
1.1 Send Large Videos/Photos to WhatsApp
The first method that we will discuss is in the case where you have the videos present on your offline storage. In this scenario, you can use Google Drive for the best experience. However, keep in mind that you may have to wait for a little for the video to upload on Google Drive. Additionally, it is important to have enough storage space left on Google drive to upload that video.
Step 1: Open google drive of your google account.
Step 2: Go to the upload option and upload that video there.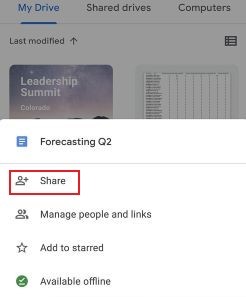 Step 3: Set Share preferences as per your requirements.
Step 4: Copy link and paste it, and send it using WhatsApp.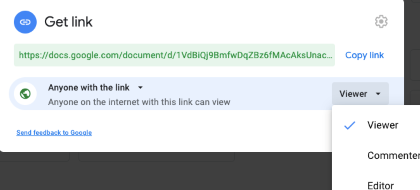 In this way, you can easily share videos of large sizes with ease.
1.2 Transfer Facebook Videos to WhatsApp
So, if you do not want to download your videos and then upload them, then sending links can be an amazing alternative way to share large videos on WhatsApp. Below are the steps that you can follow for this method to work.
Step 1: Go to Facebook and open the video there.
Step 2: Now click the Share option and Copy Link. Ensure that you are getting the link to the original post and not from the post that someone else has shared.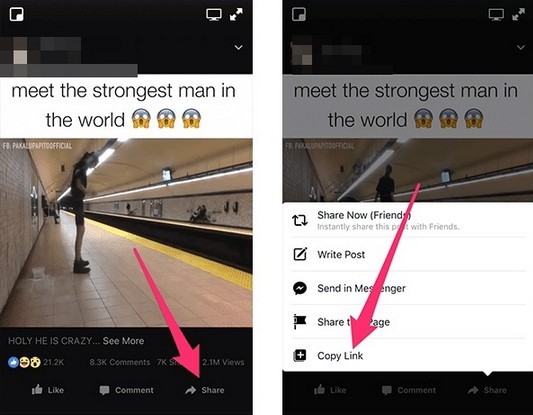 Step 3: Now go to WhatsApp, past the link in chat and send that.
When the recipient clicks on the link, the recipient will be directed by the link toward the Facebook application or website where they can watch that video.
Part 2. How to Transfer WhatsApp Videos from Android/iPhone to PC
Whether you are planning to change your smartphone or your mobile is not working properly, the first thing you should prefer to do is transfer WhatsApp videos and data from your iPhone or Android to your PC. However, it is essential to find the right way to do it. Here we have a few ways to help you out.
2.1 Selectively Save WhatsApp Videos to PC
Selectively saving videos from WhatsApp to PC is a great idea. It will help you save time and storage. Moreover, you can easily get rid of the useless videos you may have. iMyFone iTransor for WhatsApp is the best solution for this process. Here is everything you need to know about this latest software.
Main Features about iTransor for WhatsApp
Quickly and efficiently transfer data between iPhone and Android.
Users can easily backup and restore their WhatsApp on their smartphone to their PC.
It allows users to export their WhatsApp files backup in any format, like PDF, HTML or CSV/XLS.
With a 100% success rate, you will not have to worry about losing any data or files.
If you plan to selectively save your WhatsApp videos to your PC, here are the simple steps you need to follow.
Step 1.Connect your device with your PC and allow access to USB debugging so the PC can backup and manage the data.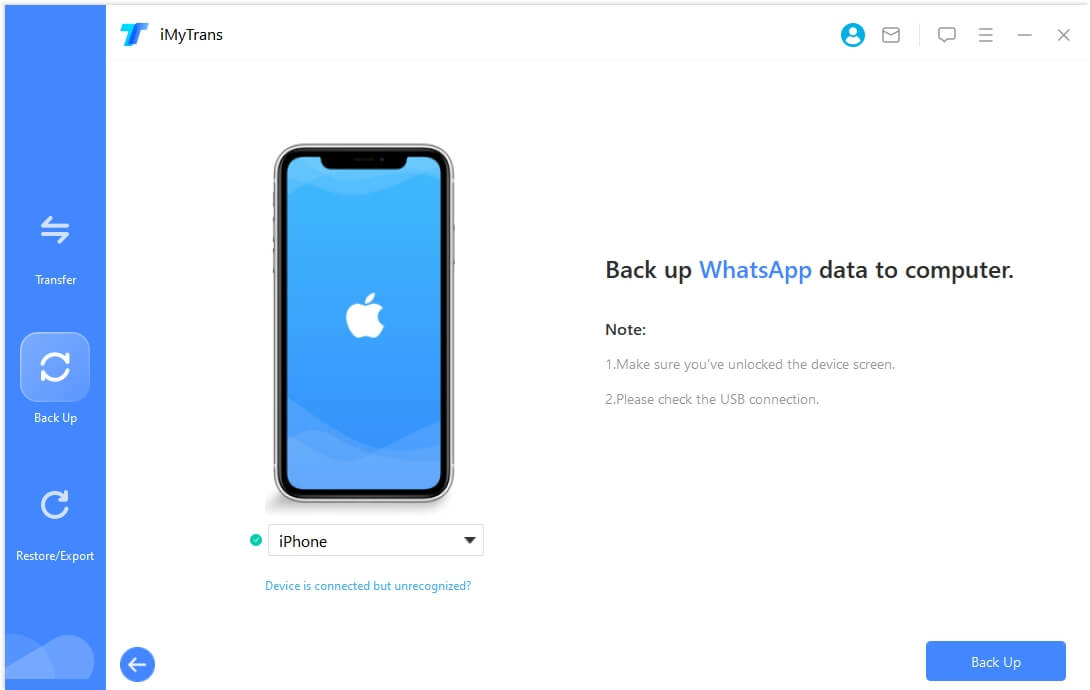 Step 1.Create a backup of your WhatsApp. If you have an iPhone, the software will automatically create a backup. However, if you have an Android, the software will install a customized WhatsApp to get access to your data and create a backup.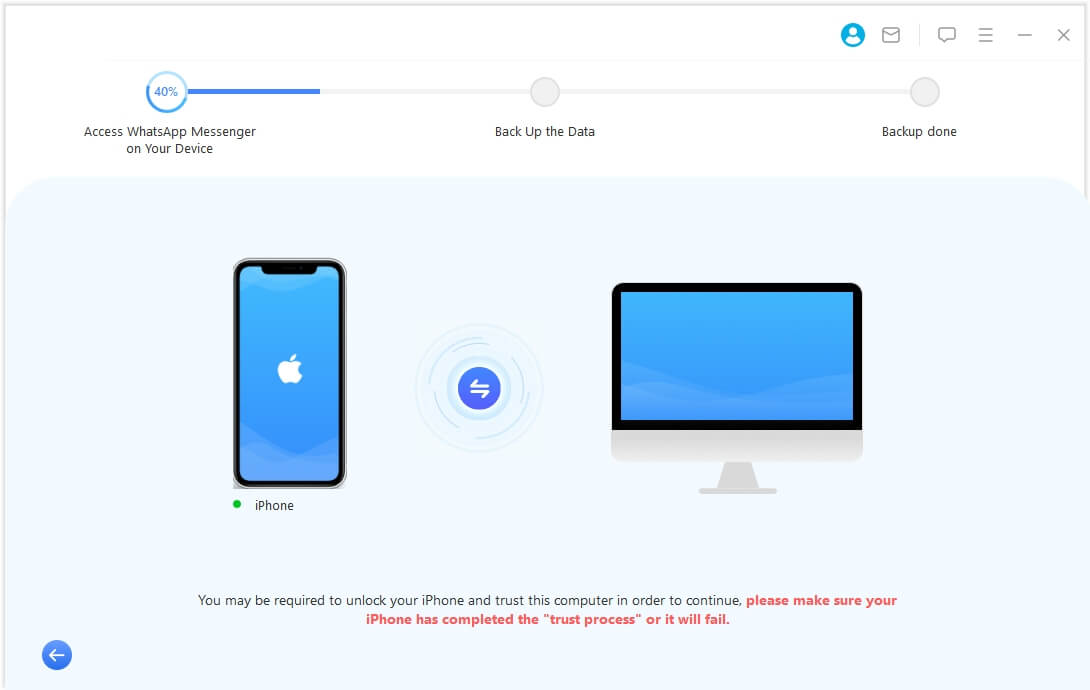 Step 3.Once the backup is done, and all data is secure, you can easily select files you want to keep on your PC and store them in another folder.
Step 4.The backup created will always allow you to extract the files you need. You will have to go to Restore/Export WhatsApp Backup and select the backup you need to extract files.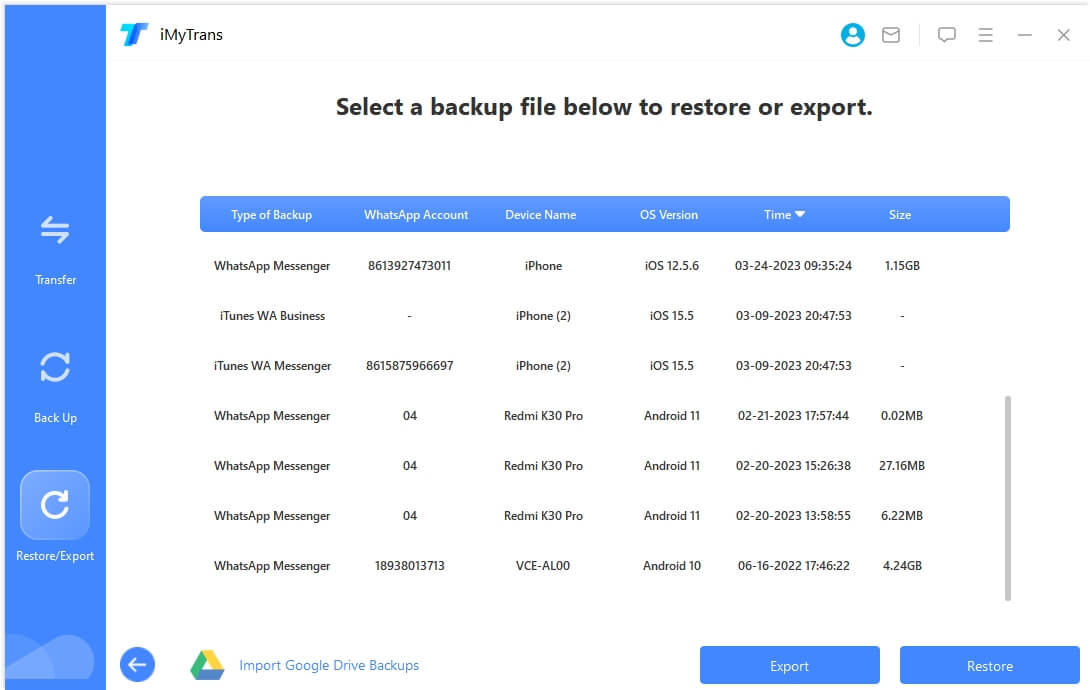 Step 5.You will have all the files available on-screen once the program has done scanning. You can easily pick the files you want to Export or select the option of export all.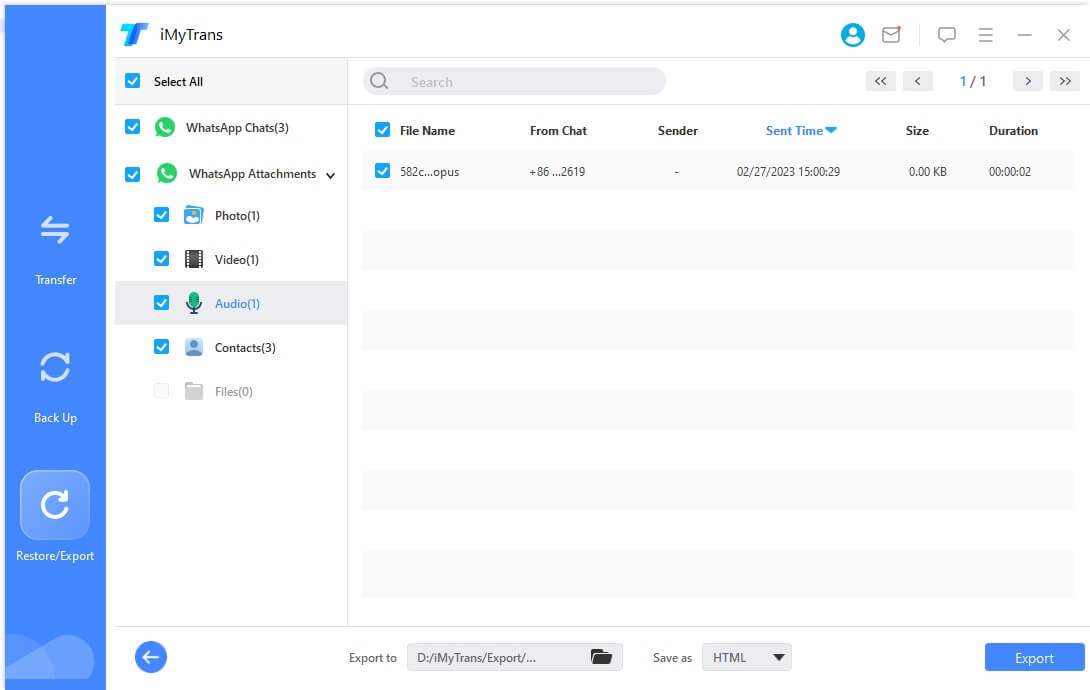 Select the export option, and all the WhatsApp videos or other files you need will automatically open once they are exported to your device.
2.2 Manually Export Video from WhatsApp to PC via Email
The next method is to get things done using the Email method. This method gets the job done, but it is not very efficient. Especially when you have a lot of chats and videos to transfer from, the email method will be very hectic and time-taking for you to transfer. Additionally, it will also take time to download and upload data.
Step 1: Go to a WhatsApp chat. Open the chat where videos sent.
Step 2: Go for the option More > Export Chat > Attach Media.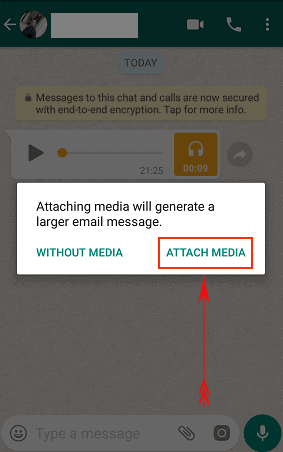 Step 3: Select the Email option and enter your email address in the recipient box.
Step 4: Wait for the video to upload and send the email.
Step 5: Open the email on PC and download the video.
FAQs: More About Transferring WhatsApp Videos
1

How to transfer WhatsApp videos to new phone?
The easiest method to use is the WhatsApp backup method. However, it will work if you stay in the same operating system. If you are switching operating systems, you may need help from tools like iTransor for WhatsApp.
2

How to transfer video from Instagram to WhatsApp?
If you have some Instagram video that you want to get on WhatsApp, you will need to first download it to your phone. The ease of it depends on the source. However, once you have that video on your phone, transferring it to WhatsApp will be like any normal video.
Conclusion
WhatsApp is an amazing platform, but it lacks things like large video sharing or transfer Facebook video to WhatsApp. So, if you come across those problems, you need to get a little creative. You can choose any of the solutions we discussed above. Doing so will solve all your problems with ease.