WhatsApp is one of the most popular apps that we use for communication. To send a message to someone, you should have his/her contact saved on your mobile. Then you can locate the name on your contacts and proceed with sending the message. However, there are situations where you will discover the name of a saved contact not showing on WhatsApp. Why does this happen? How to fix it? That's what we are going to talk about.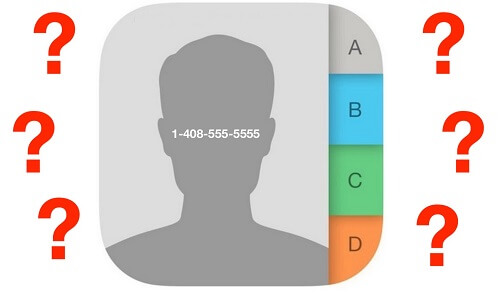 Why Does My WhatsApp Not Show Contact Names?
There are many reasons why names are not displayed in the WhatsApp contacts, such as the app version is not updated or the address book is not synchronized in time. Here are some of the most prominent reasons behind the problem you have. You can check the following contents to find the answer.
The Country Code is Not Correct
WhatsApp will register a phone number along with the country code. Therefore, you will need to make sure that your contact is saved along with the correct country code. If you have not saved a country code, it will pick a default code, which may be incorrect.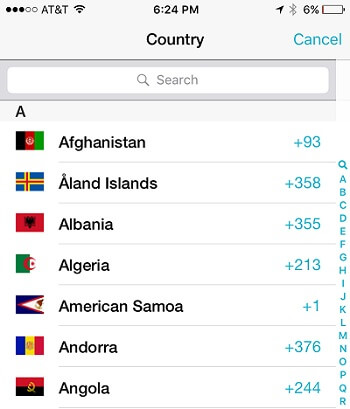 Version of WhatsApp
You should also check and see whether you have an outdated version of WhatsApp installed on the device. If so, you should go ahead and update the WhatsApp version.
WhatsApp Contacts Setting Doesn't Sync or Refresh
You may forget to refresh or sync the WhatsApp contacts list and get the hidden number invisible. You can click on three dots on top of the contact list and reset.
Turn off Contact Permissions
WhatsApp will require your phone's permission to access the contacts. If you have blocked this permission, you cannot see any contact. This is why you should enable permissions to get the contact list.
How to Make Contacts Visible for WhatsApp?
Well, we have analyzed the reasons for WhatsApp Contacts not showing names. If you have encountered the problems we mentioned above, then you can follow the next methods to solve them.
1

Save Contact Numbers with International Country Code
The first thing you need to do is open the contact.
Edit the contact.
Add the correct International country code in front of the number and save the contact.
2

Update the Version of App
Go to Google Play Store or Apple App Store and search for WhatsApp. Then, click on the update button to ensure you have the latest one. Also, you can uninstall and download WhatsApp again.
3

Reset Settings in WhatsApp
Turn on Contact Permissions in the Device Setting
The most common solution in bringing back the contacts' names in WhatsApp is turn on cantact permissions. It would work differently for Android and iPhone.
For iOS Users:
Go to iPhone Settings.
Search for WhatsApp.
Then, click on the next to Contacts and turn it on.
For Android Users:
Open settings and go to Apps.
Tap on WhatsApp and click Permissions.
Make sure that you add Contacts to App permissions.
Reset Sync Contacts
If a user ever faces difficulty in bringing back contact names on WhatsApp, you can reset WhatsApp sync according to the official website of WhatsApp. The following steps will show you how to do.
Open Settings > Accounts on your phone.
Tap on WhatsApp on the screen.
On WhatsApp Sync screen, make sure that Contacts is toggled ON.
Click More and tap on the Sync Now option.
Refresh Lists (Android Only)
Go to WhatsApp Settings.
Tap on 3-dots Menu icon.

Then, click the Refresh option.

Now you will get a fresh installation of WhatsApp on your phone.
These methods can solve the problem. You can try these steps and get the contacts to be visible again.
Tips for Managing Your WhatsApp Contacts Data
With the development of science and technology, chat software makes our communication more convenient. However, hundreds of phone numbers clutter up our contacts, sometimes we are leaving out some important information. So let me share some tips for managing your WhatsApp contacts data.
1

Using a convenient tool to back up WhatsApp contacts
If you are worried about WhatsApp contacts data, you should think about using a reliable tool to backup in case of data loss. iTransor for WhatsApp is a perfect software, which you can use to transfer WhatsApp contacts from different devices. You will not just be able to take backups of contacts and chats, but you can also restore or export data with the help of it.
Main Features about iTransor for WhatsApp
Step 1.Install App and Connect Devices
First, you should install iTransor for WhatsApp on your computer and connect your phone.
Step 2.Back up the data
Choose "Back up WhatsApp on Devices" in the left menu. After finishing to analyze your device, click "Back Up" to start.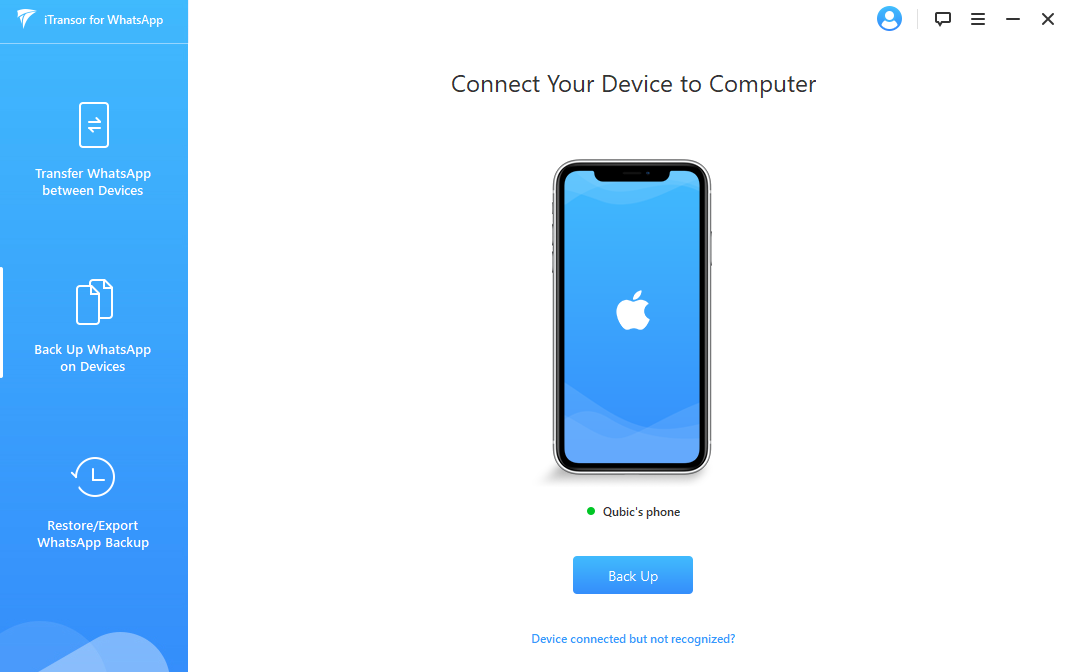 Step 3.Finish backup
You need to keep the phone connected to the PC until the "WhatsApp Messenger backup successful" comes up.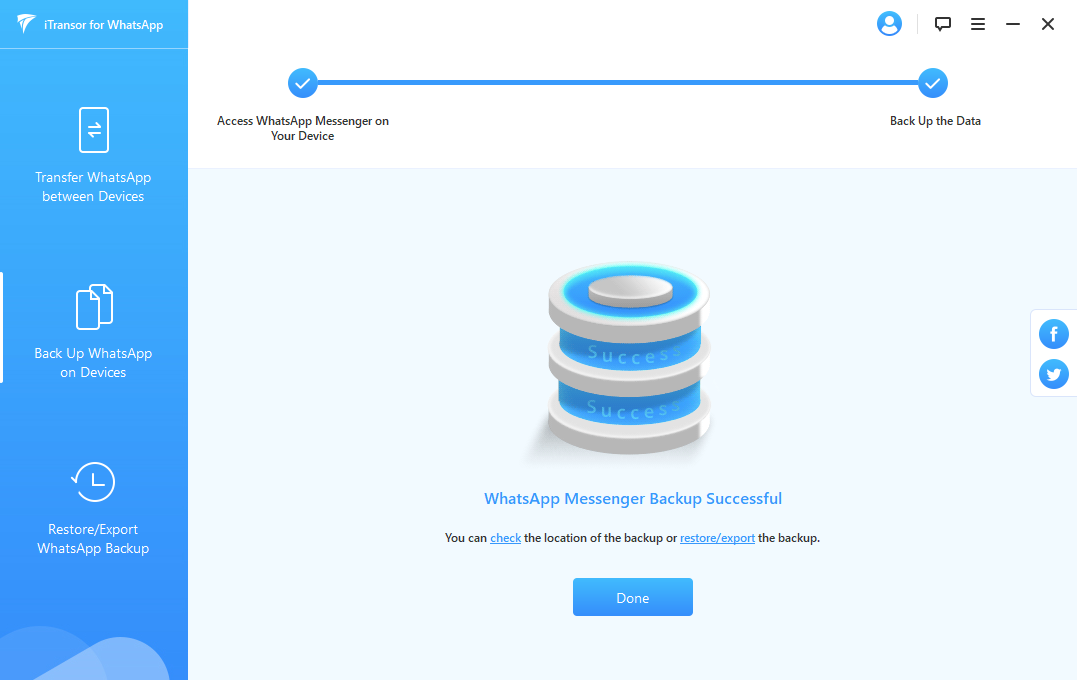 2

Remove duplicate contacts on WhatsApp by Gmail
You may see the same contact appearing twice on WhatsApp contacts. This is where you should look for a way to remove duplicate contacts.
Log into your Gmail account. Now you will be able to see a dropdown after you click on the Gmail button. You should select "Contacts".

Click on More and select "Find & Merge Duplicates".
Now Gmail will merge all duplicate contacts.
Your Gmail has synced with your phone, the WhatsApp contact list should be updated now.
3

Integrate the same contact entries
If your friend has more than one phone number, such as Office, Home, Mobile. You may get into this mess when you want to call him/her. How can you merge them? Here are the steps. 
Merge all the same contact entries of one person.
Back up all your contacts so you don't need to text everyone to send their contact details.
Limit your accounts to two in case of mess up phone again.
FAQs: More About WhatsApp Contacts
Access to phone contacts.
Click on the contact that you wish to delete.
Tap on options and select the delete button.
Then the WhatsApp contact will be deleted automatically.
If you want to add a contact, you can tap on contacts and click on add button. 
2

How can I send a message to multiple contacts on WhatsApp?
If you want to send a message to multiple contacts, the best method available would be to create a group. Then you can add all the recipients to the group and send the message.
Conclusion
Now you have know the reasons for WhatsApp contacts not showing and get many methods to solve it. What's more, the tips of managing your contacts will help you organize them in a better way. Don't forget to use iTransor for WhatsApp to transfer all chats and save them without loss.