When you browse with your Android device, your browser history keeps storing itself on your device piling up as time goes by. This in itself may be good in the sense that it helps you recall the site when needed instantly.
But there are disadvantages of this browser history that makes it much better to clear browser history from Android. One of such reasons is that it eat up your storage space which starts slowing your device and affecting it optimization. Then another important thing about them is privacy concerns. Having your browser history remain means that everyone can have access to your site and know exactly what you are doing.
How to Delete Browsing History from Android
Privacy is becoming increasingly important especially with data criminals on the prowl and that is why it is important to delete your browser history on your Android device. The following are the steps involved.
Step 1: go to Menu > settings.
Step 2: On the Settings screen, tap on "privacy" in the Advanced section.
Step 3: Then tap on "Clear Browsing data".
Step 4: Select the checkboxes of the ones you want to delete and "Clear" and this deletes your browser history from Android.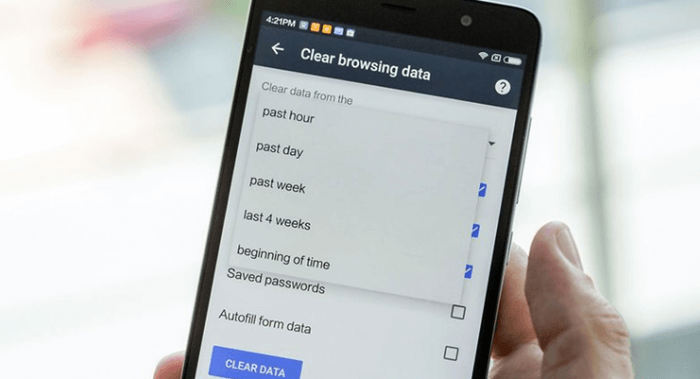 Is Simple Deletion Enough for Privacy Protection?
Using the method above is just a simple deletion of your browser history. Note that it is not enough because the browser history deleted through that means can be recovered easily through some data recovery tools. This makes it not an ideal solution especially when sensitive data are involved as it could still fall into the hands of data criminals who could use them against you.
However, to make your browser history unrecoverable, you will have to use a power tool like the iMyFone Android Data Eraser designed to erase your data without any chance of recovery. Therefore, the implication is that your private histories will be erased permanently, even the most modern data recovery tools cannot retrieve them.
The iMyFone Android Data eraser remains one of the leading world's Android data erasers. Apart from Android, it is also useful for erasing data on iPhone, iPad and iPod devices. It can erase your browser history and also your messages, call histories, contacts, videos, photos, log in information and other data.
So even if you intend to sell off your Android device, donate it or even recycle it, you do not have to worry about leaking of your private data because iMyFone data eraser solves the problem.
Steps in using the iMyFone data eraser to clear browser history from Android:
Step 1: Run the program and connect your Android to it.
Step 2: Select the "Remove Screen Lock" mode.
Step 3: Erase your phone data permanently.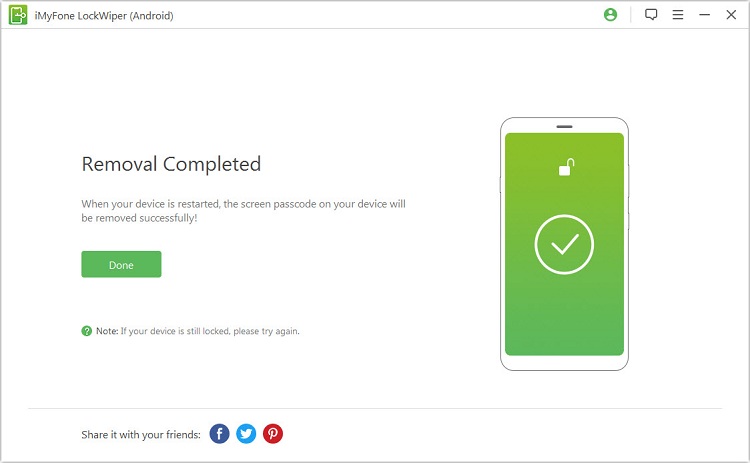 Why Choose iMyFone Data Eraser
There are a whole lot of benefits gained using iMyFone as you can see below:
Using it to erase data makes it unrecoverable
Utilizes just 1-click to tune up your device and restore the speed.
It is safe because there are no risks of damaging your device
It will backup photos and videos to PC before compression or deletion
It can easily erase already previously deleted files plus preview and selectively delete files you want
Delete in bulk all unwanted stock and third party apps