[2023] How to Recover Deleted Word Document on Mac
Category: PC Data Recovery
5 mins read
We've all been there: you're working on a crucial Word document on your Mac, and suddenly, disaster strikes. Whether it's a power outage, software crash, or just plain human error, you're now left wondering if all your hard work is lost forever. But don't panic just yet! There's still hope for recovering your unsaved Word document on Mac. In this article, we will tell you several ways to recover Word document not saved on Mac. Read on to find your work!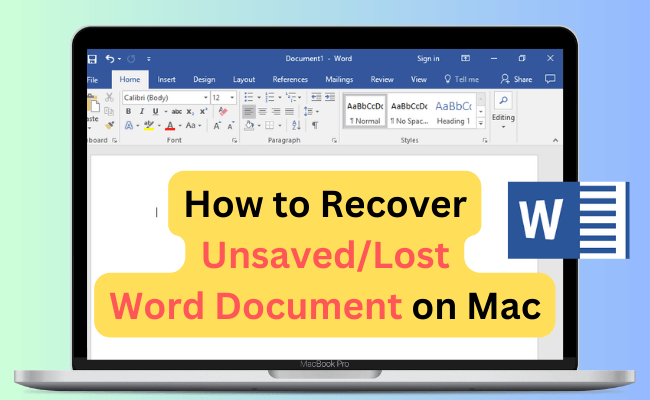 Part 1. Preparing for Document Recovery
I know you're worried about your document and eager to jump straight into the recovery process, but let's take a moment to make sure we're setting ourselves up for the best chance of success. A few simple preparatory steps can go a long way in maximizing your odds of recovering that unsaved Word file on your Mac. Just make sure you've checked these out.
Ensure Microsoft Word is closed:
Close all open Word documents and quit the application to prevent any conflicts during the recovery process.
Check if the document was saved in another location:
Before attempting recovery, make sure the document wasn't inadvertently saved in a different folder. Use the search function in Finder to look for the document by its title or any unique keywords.
Patr 2. 4 Tips to Recover Unsaved Word Documents on Mac
Now that you've prepared and checked all the necessary details, it's time to explore the various methods to recover your unsaved Word documents on Mac. In this section, we'll guide you through four primary approaches to get your document back. By following these recovery strategies, you'll be well on your way to retrieving that elusive document and resuming your work.
Tips 1

Recover Unsaved Word Documents via iMyFone D-Back [without Backup]

iMyFone D-Back is a powerful third-party data recovery tool that can assist you in recovering unsaved Word documents on your Mac. This robust software is capable of retrieving your lost data directly without requiring any backups. In addition, it can also recover data from your iTunes and iCloud backup. Unlike recovering data directly from iCloud or iTunes backup, iMyFone D-Back allows you to save the recovered files on your Mac/Macbook, preventing any overwriting of your current data.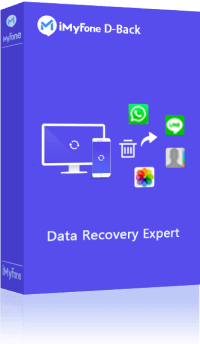 The tool allows you to preview all the document files on your Mac before starting the recovery process.
Support to restore 1000 different file types, including Word, Excel, PowerPoint, PDF, and other document formats.
Not only for Mac, but this tool can also recover lost data from SD cards, SSDs, and other external storage locations connected to your Mac.
You can quickly recover formatted, corrupted, and raw partitions, ensuring your documents are accessible once again.
Step 1: Launch iMyFone D-Back on your Mac computer and select the appropriate recovery mode.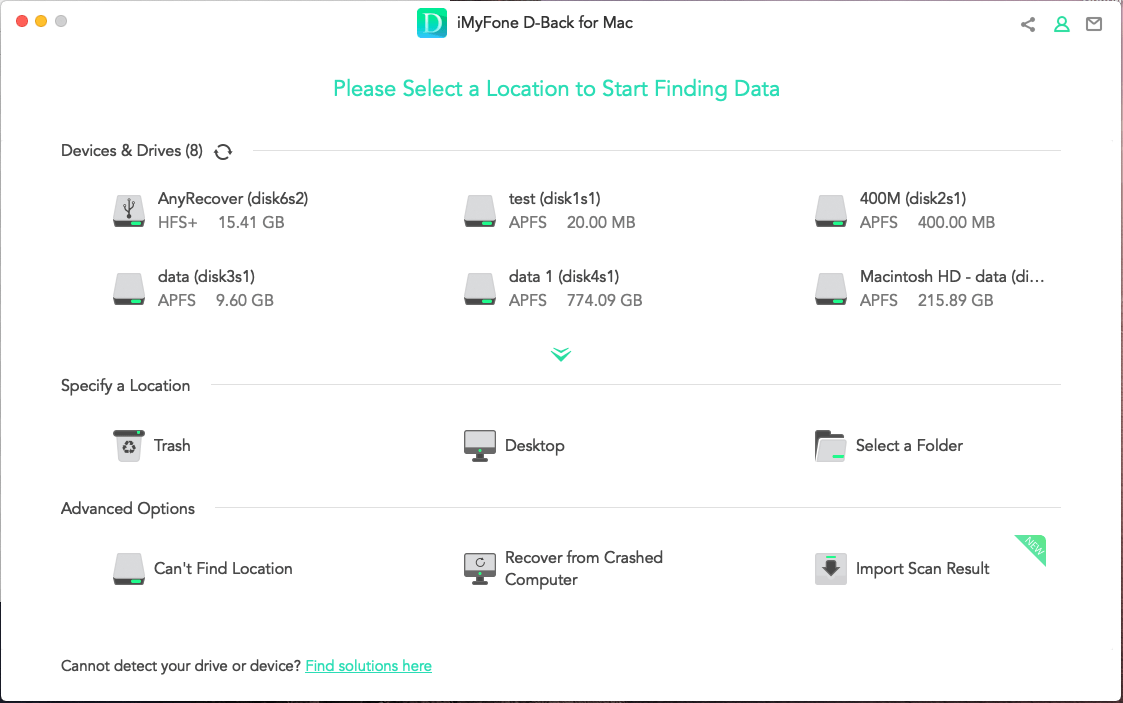 Step 2: Allow iMyFone D-Back to conduct a comprehensive scan of your system to locate the unsaved Word documents.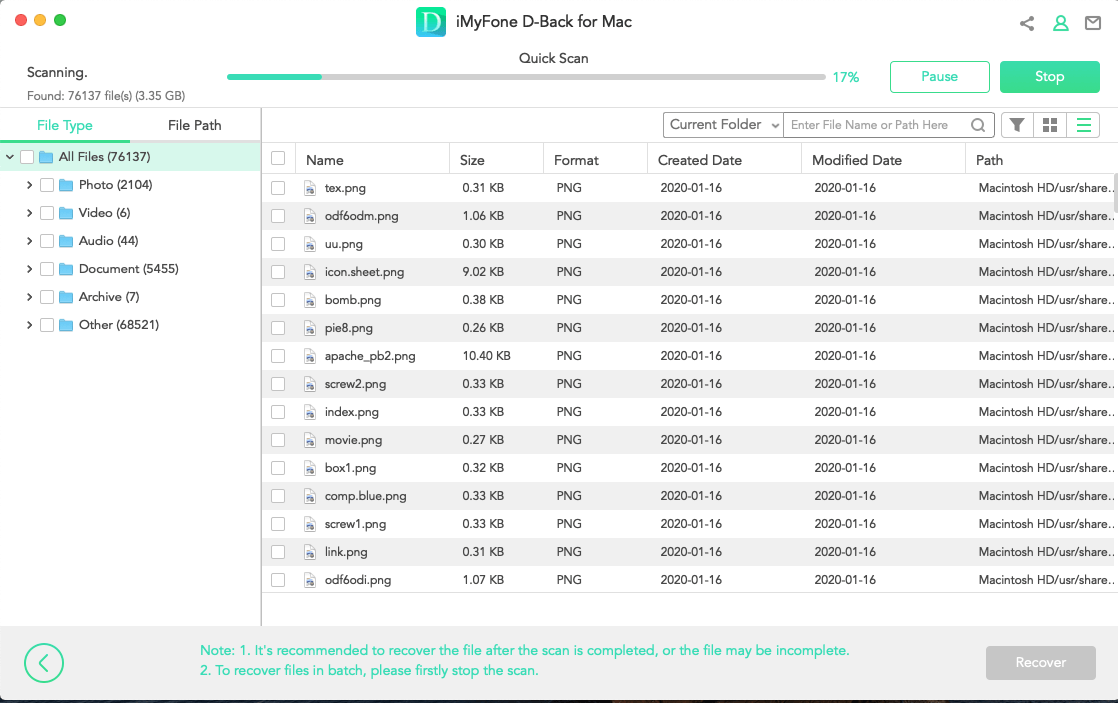 Step 3: Once the scan is complete, iMyFone D-Back will present a list of recovered files. Preview the unsaved Word documents you want to recover and click on the "Recover" button to save them to a location on your Mac.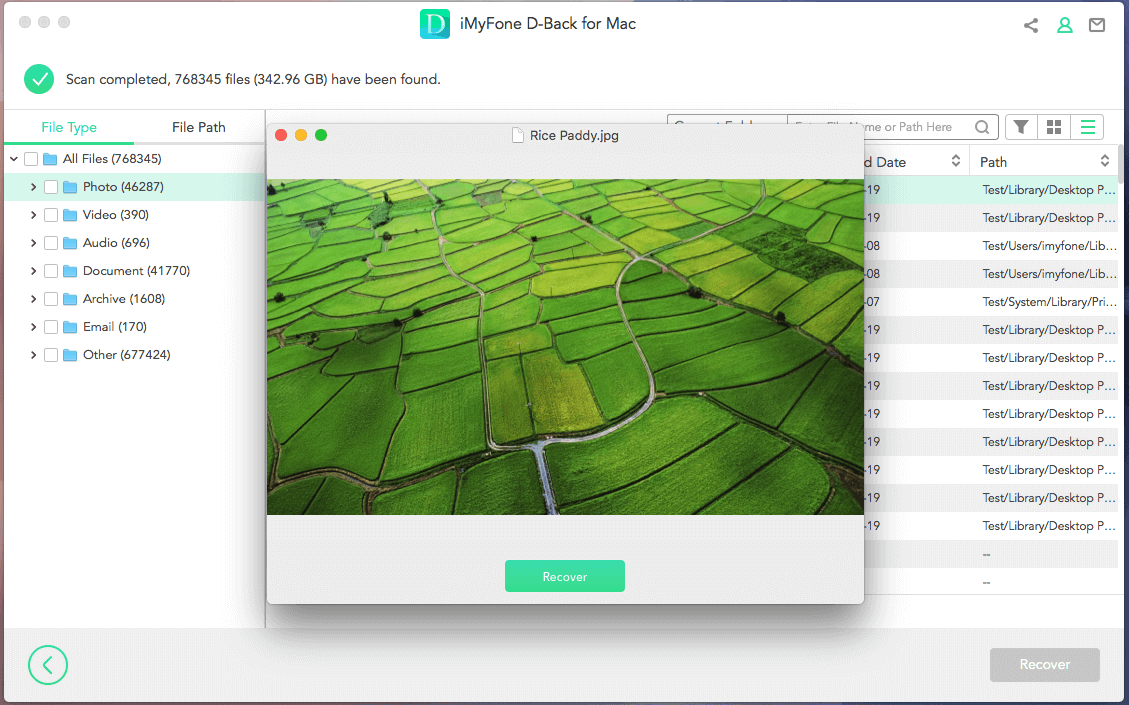 Related Video: How to Recover Deleted Word Document
Tips 2

Recover Unsaved Word Document on Mac via AutoRecover

Microsoft Word for Mac has a built-in AutoRecover feature that automatically saves a temporary version of your document at regular intervals. By default, AutoRecover saves your work every 10 minutes, but this interval can be adjusted in the Word preferences.
Open Finder and copy this loaction for AutoRecover: /Users/Library/Application Support/Microsoft/Office/Office2011AutoRecovery or /Users/Library/Containers/com.microsoft.Word/Data/Library/Preferences/AutoRecovery
Alternatively, you can also enter the file's name in Finder and use the "Go to Folder" feature to locate the files.
Click "Save As" from the File menu, provide a new filename in the Name field, select a location for the file, and then click "Save.
Tips 3

Recover Unsaved Word Document on Mac via Temporary Folder

Microsoft Word for Mac typically saves temporary files in a folder called TemporaryItems. To recover an unsaved Word document on Mac, follow these steps to see if you can locate it in the temporary folder:
Go to Finder > Applications > Utilities > Terminal.
Type "open $TMPDIR" and press Enter.
Open the TemporaryItems folder and search for files starting with ~Word Word.
You can open the file using TextEdit, then copy and paste the content into a new Word document.
Alternatively, drag the unsaved Word file to the desktop and open it in Word to identify the required file.
After locating the unsaved Word document, click File > Save As to save it to your desired destination.
Tips 4

Time Machine Backup

If you have Time Machine enabled on your Mac computer, this built-in feature automatically backs up your system and files, including your Word documents, every 24 hours. Consequently, if you've been working on a Word document and haven't saved it, Time Machine might already have a backup for you. To retrieve your unsaved Word file through Time Machine, simply follow the steps we've outlined below.
Connect your Time Machine backup drive to your Mac.
Open Finder and navigate to the folder where your document should be saved.
Click on the Time Machine icon in the menu bar and select "Enter Time Machine"
Browse through the available backups and locate the desired document.
Select the document and click "Restore" to recover it.
If you can not find the lost document with this way and you have backed up your Mac with an external storage devices, then you can retrieve the lost document file from there.
Part 3. FAQs about How to Recover Unsaved Word Document
1

Can I recover unsaved Word documents if I don't have Time Machine set up?

Yes, you can still attempt to recover unsaved documents using AutoRecover, temporary files, or third-party software like iMyFone D-Back.
2

How can I change the frequency of AutoRecover in Microsoft Word for Mac?

To adjust the AutoRecover frequency, open Word, go to "Word" > "Preferences" > "Save," and change the minutes in the "Save AutoRecover info every" box.
3

Are there any third-party software options to recover unsaved Word documents on Mac?

Yes, there are several third-party software options available, such as iMyFone D-Back, Disk Drill, and EaseUS Data Recovery Wizard. These tools can scan your Mac for lost or unsaved Word documents and help you recover them.
4

Can I recover unsaved Word documents on Mac if I've restarted my computer?

Restarting your computer may make it more challenging to recover unsaved Word documents, but it's still possible using AutoRecover, temporary files, Time Machine (if enabled), or third-party software.
Conclusion
Don't panic when you losing an unsaved Word document on Mac, this post has introduced several methods to help restore lost document files on Mac. Whatever the reason that leads to photo loss, iMyFone D-Back is able to retrieve the lost or permanently deleted document quickly and safely, making it your best option to recover important files you lost.
Restore Unsaved/Lost/Deleted Document on Mac/MacBook with One Click.