iMyFone LockWiper (Android) is the best way to unlock Android phones without password.
LockWiper (Android) is just what you need in case of being locked out of your Android device.
LockWiper (Android) is very safe and easy-to-use when removing Android passcodes.
Remove Samsung Google Account Verification (FRP Unlock) - No Passcode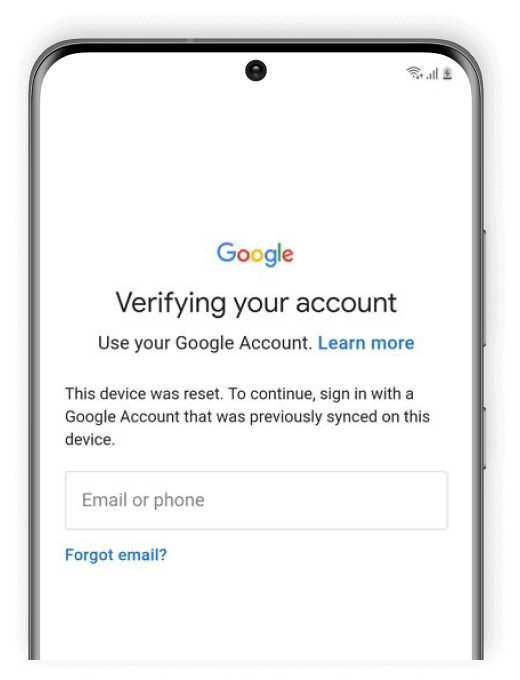 Stuck on Google Account Verification
Samsung device gets stuck on the Google account verification and can't move on? Now you can use iMyFone LockWiper (Android) to bypass FRP lock screen.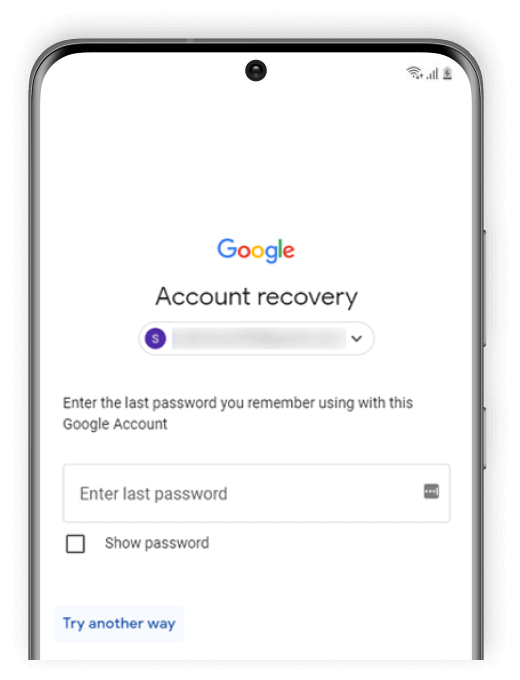 Forget Google Password
If you forget your Google account passcode, don't panic! Try this FRP unlock tool to bypass the Google account verification easily.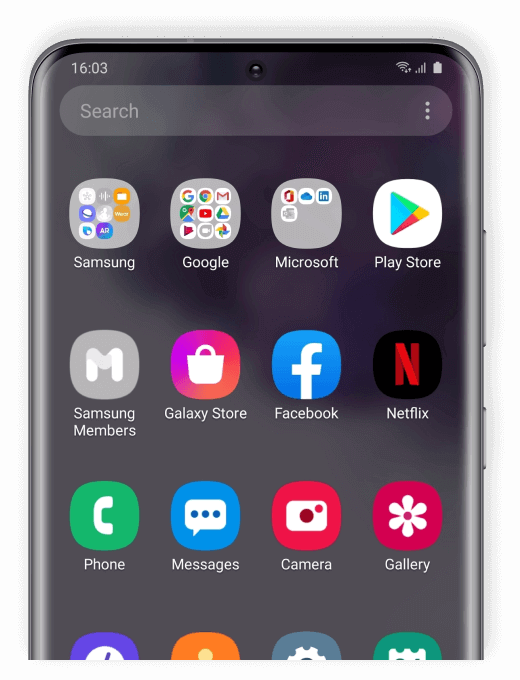 Second-hand Device
Got a second-hand phone but can't remove the previous Google account on it? iMyFone LockWiper (Android) helps you unlock the Google account without password.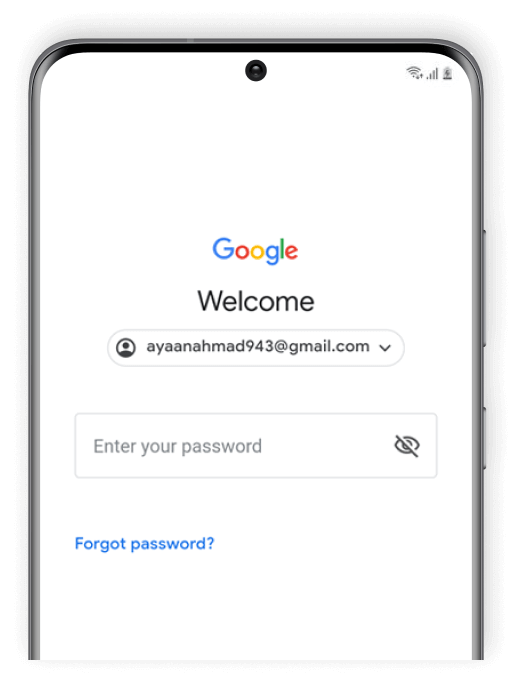 Unknown Google Password
If the Google account on your phone is set by your friend or kid, and you don't know the passcode, use LockWiper (Android) to unlock your phone without entering passcode.
What Can You Get after Unlocking Samsung FRP Lock
Fully access your Samsung device and enjoy all features again.
Log in a different or new Google account to get a brand-new device.
Completely remove your device from the previous account .
Freely use the Samsung device without any limitations.
Attention:
All data on your Samsung device will be erased after successfully unlocking Google account vertification.
Bypass Any Android Lock Screen without Root Instantly & Safely
Password
LockWiper (Android) is here for you to quickly unlock password when you forget your Android screen passcode.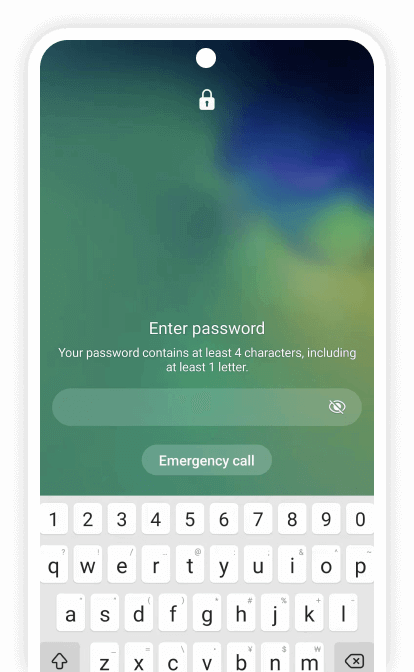 Pattern
Get stuck on pattern lock after several incorrect attempts? Don't worry! LockWiper (Android) can erase pattern lock with ease.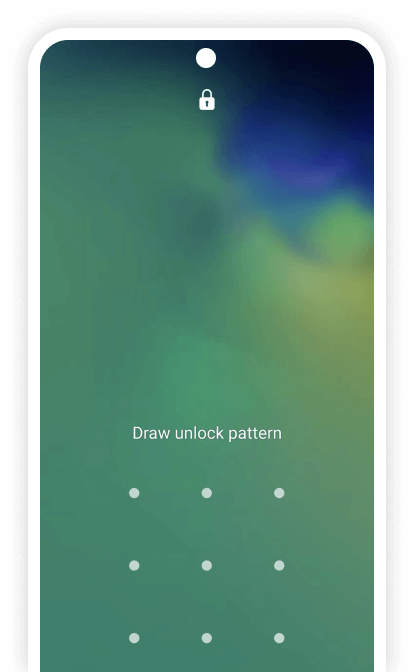 PIN Code
Sometime don't know PIN code? The Android screen unlocker can help you easily remove PIN code.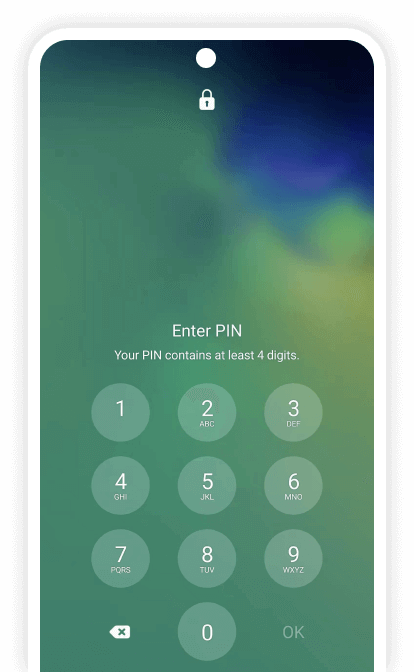 Fingerprint Lock
Don't kow how to remove fingerprint lock when your Android screen is broken? LockWiper is the best savior for your locked device.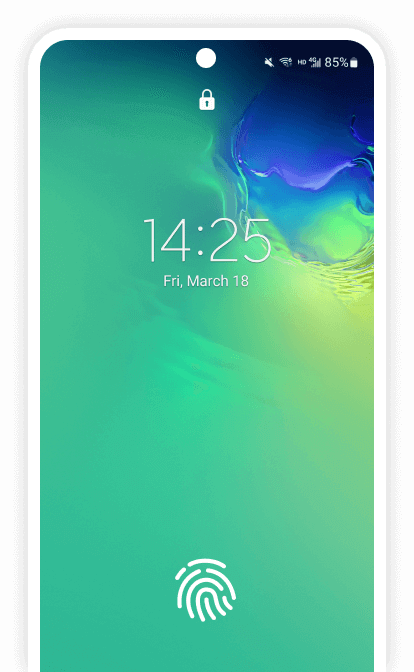 Face Lock
How to unlock Android face lock after buying a second-hand device? LockWiper (Android) can bypass face lock wthin a few minutes.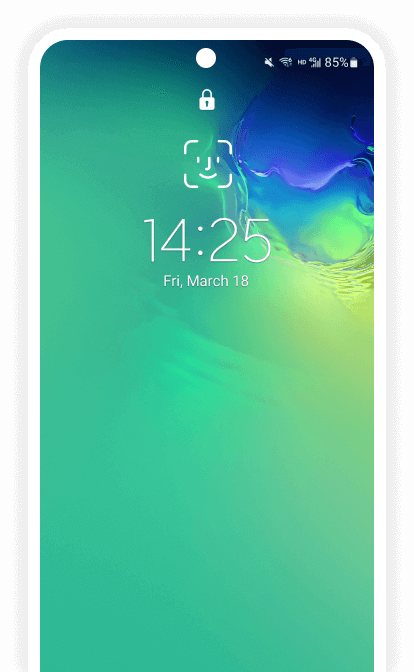 Remove Samsung Screen Lock without Data Loss
When you are locked out of Samsung device, LockWiper (Android) lock screen removal allows you to remove screen lock from most Samsung devices WITHOUT losing data. All of your data will be safe. And no technical skills are required.
Watch How to Unlock Samsung without Data Loss
(02:10)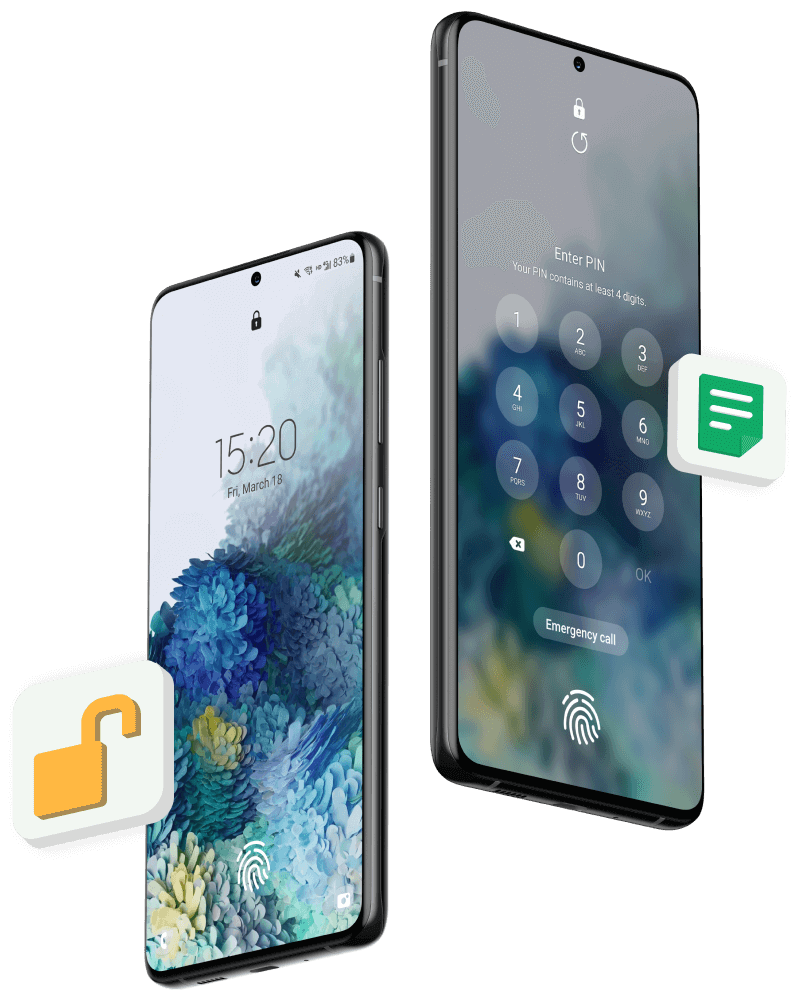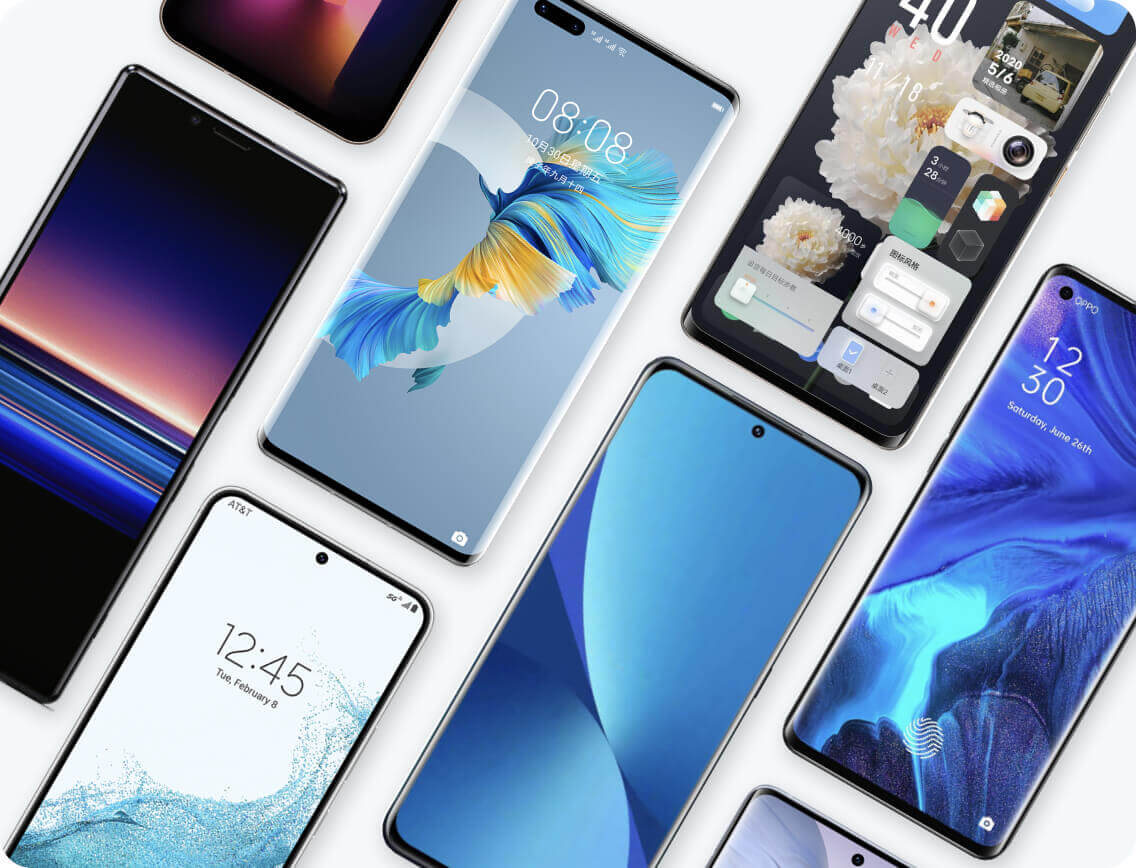 Bypass Lock Screen on Copious Android Phones
With a few clicks, LockWiper (Android) is able to unlock most Android devices quickly. Besides Samsung, at present it supports LG, Xiaomi, Huawei, Motorola, Honor, Vivo, Google, Sony, HTC and more.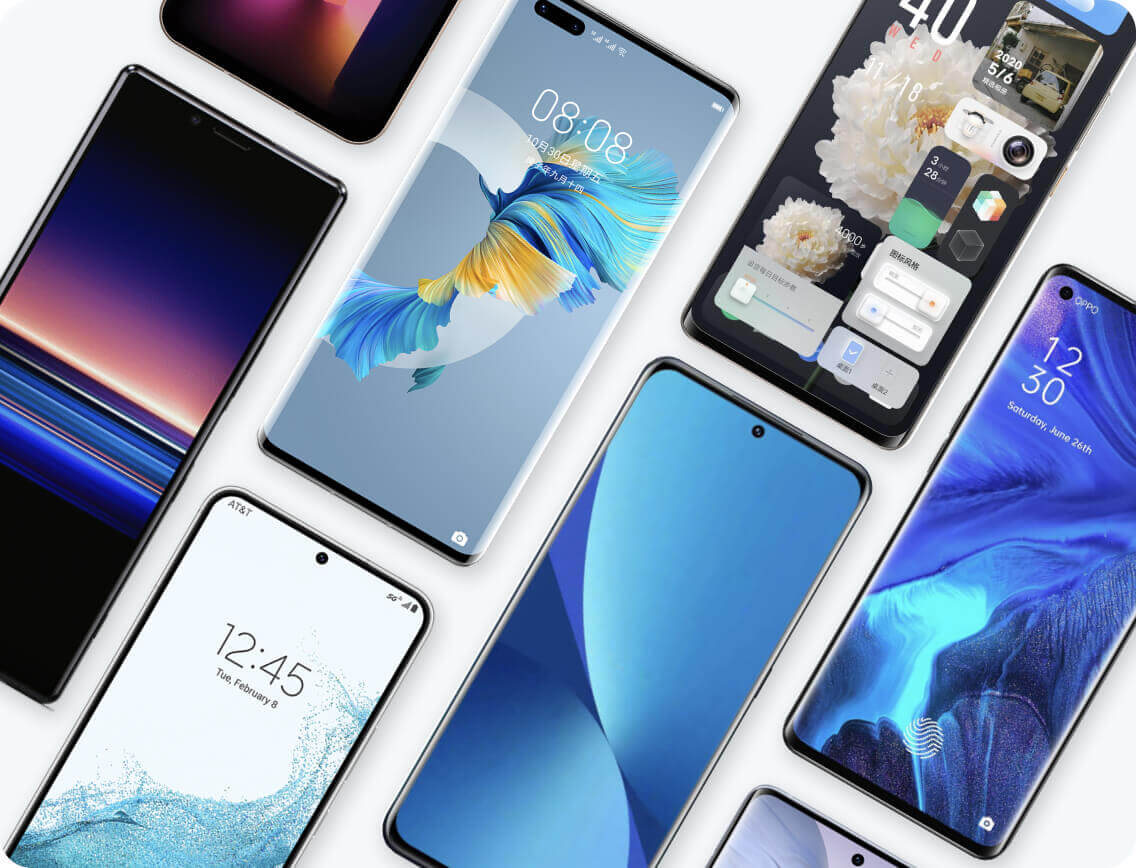 Free Trial vs. Full Version
Free download

Free Trial before purchase

Unlock Samsung Google account

Remove various Android screen lock

Bypass Samsung lock without data loss
Unlock Samsung FRP without passcode

Bypass all types of Android screen lock

Remove Samsung lock without data loss

Support almost all Android devices

Over 98% Success Rate

Customized Solution

24/7 customer support
Unlock Android Passcode in 3 Simple Steps
Select an Unlocking Mode

Connect Your Device

Remove Android Lock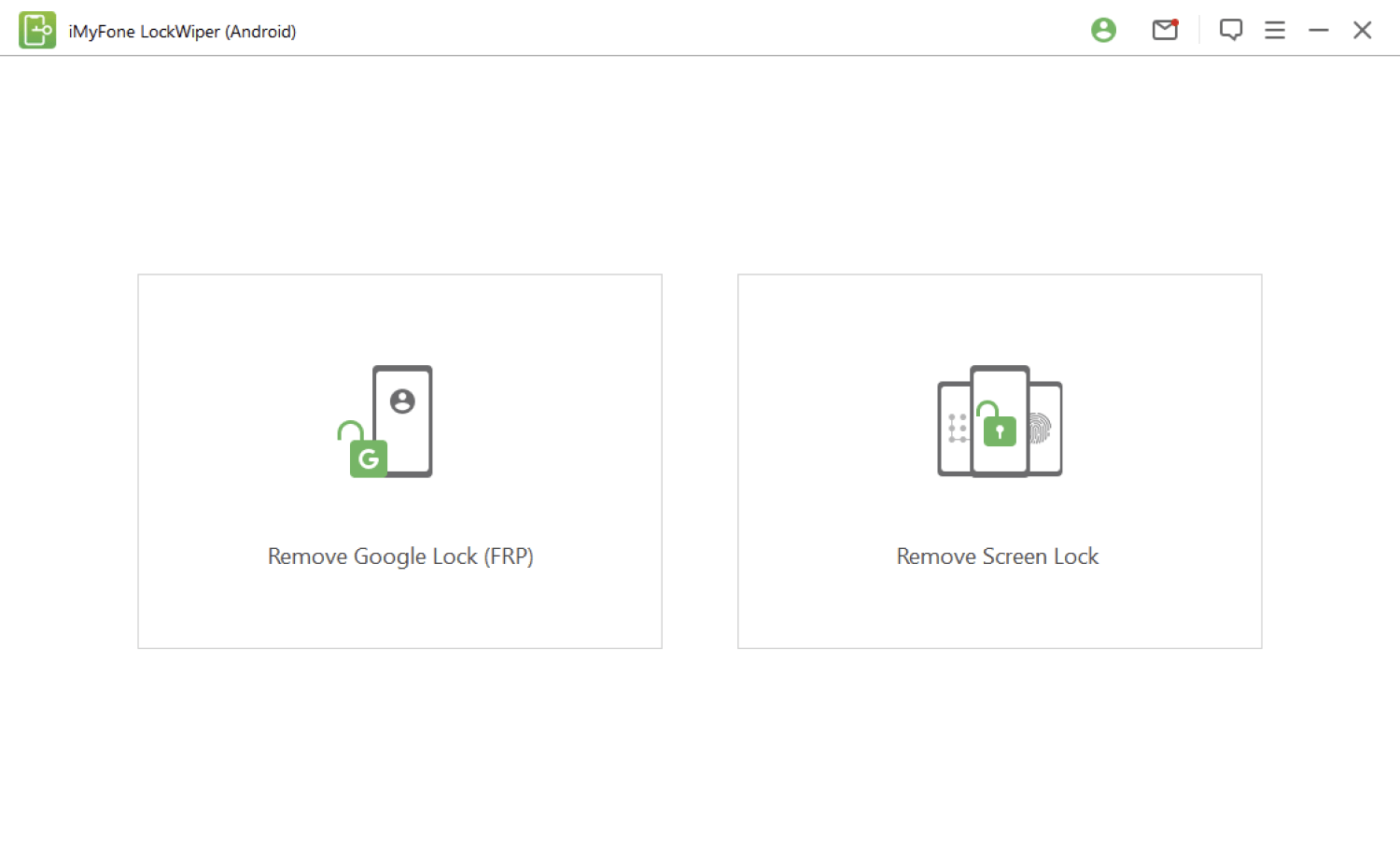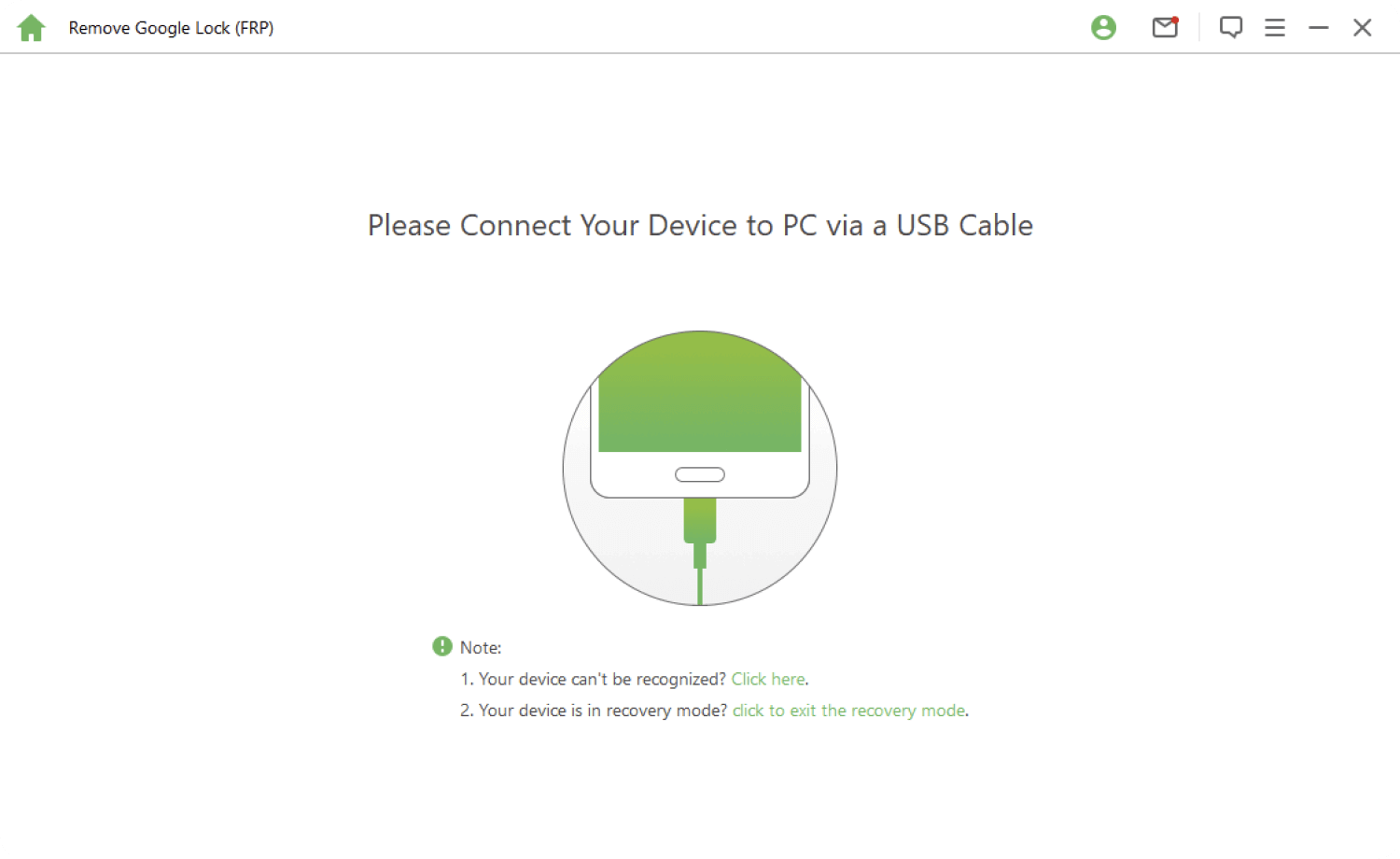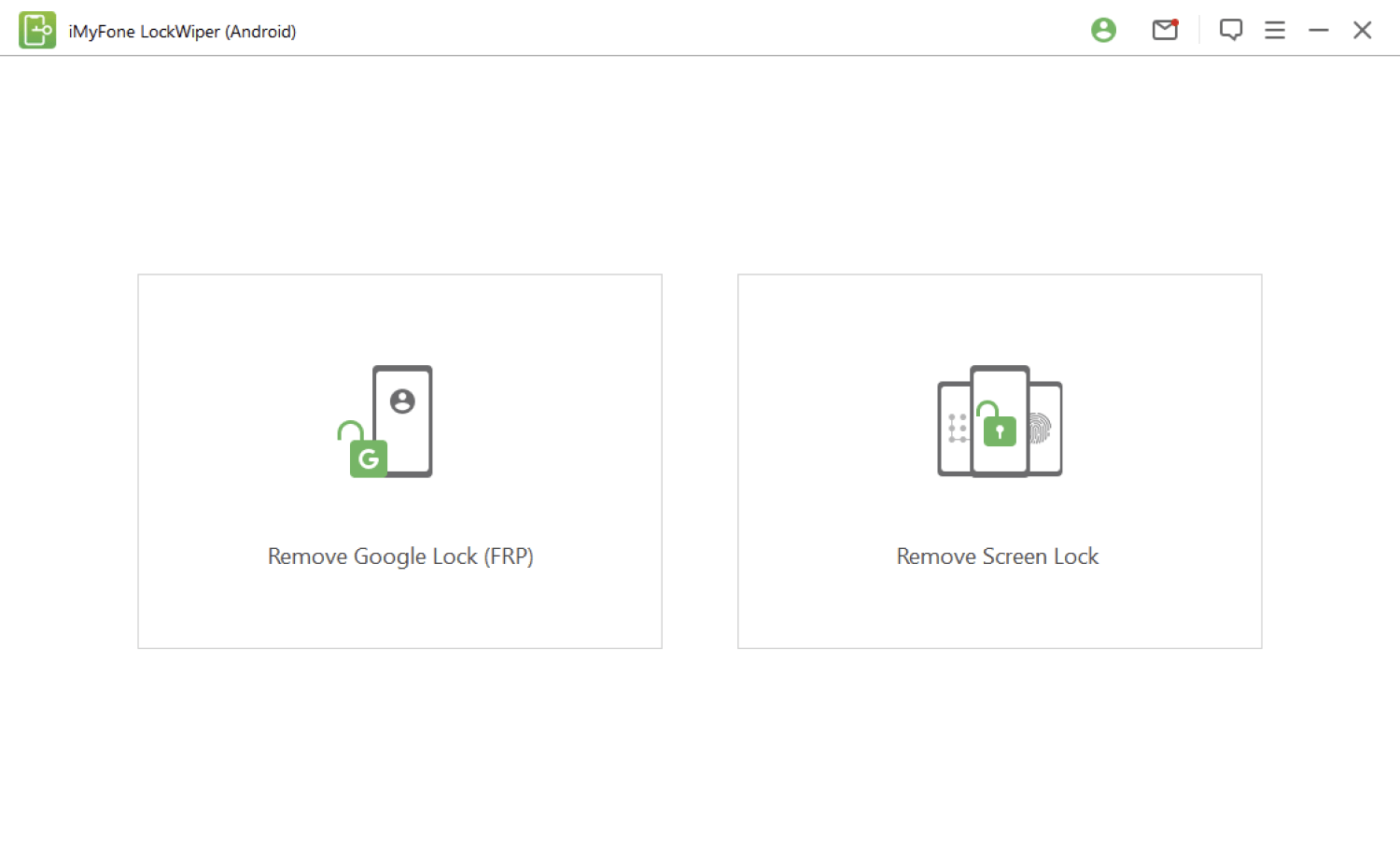 Why Choose iMyFone LockWiper (Android)

My Samsung phone was locked and I tried all the possible password but still failed to unlock it. Thanks to iMyFone LockWiper (Android), it helped me to access my phone again. Would give it a 5-star to award to developer team.

Ryan

My Android phone refused to accept my finger and I couldn't remember the password. I tried all the possible solutions discussed online but nothing worked. It's LockWiper (Android) that finally helped me get into my phone again.

Caroline

I am totally satisfied with LockWiper (Android). It's very easy to use and just needs a few minutes to complete. Nothing more to say. Everyone who was locked out of your Android device should give it a trial.

Annette
30-Day Money Back Guarantee
100% Secure
Transactions Protected
Serving Millions of Users
Tech Spec of LockWiper(Android)
Supported Versions Android 11, Android 9.0 - 10.0, Android 8.0 – 8.1, Android 7.0 – 7.1.2, Android 6.0 – 6.0.1, Android 5.0 – 5.1.1, Android 4.4 – 4.4.4, Android 4.1 – 4.3.1, Android 4.0 – 4.0.4, Android 3.0 – 3.2.6, Android 2.3 – 2.3.7
Supported Android Phones & Tablets Remove Google FRP Lock: Samsung Remove Screen Lock: Samsung, LG, Motorola, Google, Huawei, Honor, HTC, Sony, Lenovo, ZTE, Vivo, Xiaomi and more.
Supported OS Windows 11/10/8.1/8/7
RAM Win: 256 MB or more of RAM (1024MB Recommended)
CPU/Processor Win: 1GHz (32 bit or 64 bit) or above
Hard Disk Space 200 MB or more free space
Android Unlock FAQs
Android Unlock Tips & Tricks
1. Will iMyFone LockWiper (Android) erase data on my device?
It depends on which function do you use for your device. Using the Remove Google Lock (FRP) mode will erase all data on your device. However, using the Remove without Data Loss mode of Remove Screen Lock will not erase any data from your device. (Note: it only supports some models of Samsung devices.)
2. What to do if my device cannot be recognized by the program?
If your device cannot be recognized by the program, please try the following solutions:
(1) Unplug and re-plug your device. Restart the program and connect again.
(2) Try a different USB port with your original USB cable.
(3) Restart your device and computer, and then connect again.
In general, your device won't be recognized when your device is in recovery mode. You can click "Click here" behind "Is your device in recovery mode?".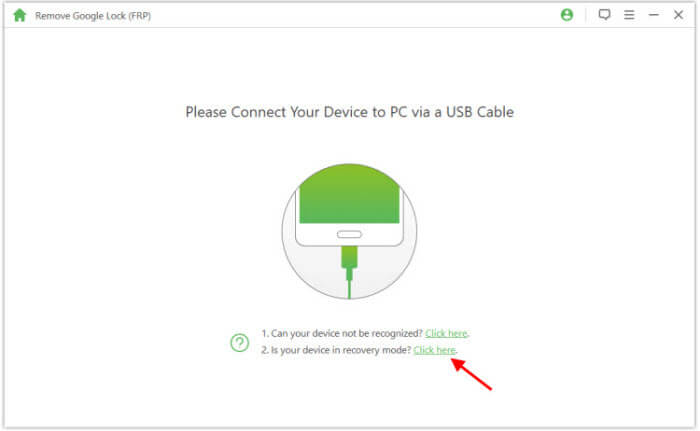 3. How do I know if my device is supported or not?
The "Remove Google Lock (FRP)" feature now only supports Samsung device, while the "Remove Screen Lock" feature supports Samsung, LG, Motorola, Huawei, etc. If you are not sure your device is supported or not, you can download the free trial to check. If you never receive the message "Your Device Is Not Supported" and you can find your device name from the list, it means device is supported.
Download
LockWiper (Android) >>
4. My Android phone asks to verify my Google account but I forgot it, can LockWiper bypass it?
Yes, that's what LockWiper (Android) can do for you. It will help you to remove any traces of old Google account from your phone without password. You can set up your device with a new Google account then.
5. Is there any requirements to remove Google lock from phone?
Actually, it just requires you to have a USB cable to connect your phone to PC and stable internet connection to download specific package for your device. In general, you just need to connect your phone to LockWiper (Android) and it will guide you step by step.
iPhone Unlock Tips & Tricks