[Free Download] Top 7 Hassle-Free FRP Bypass Tools
Category: Unlock Android
4 mins read
If your Android device is running Android 5.1 and above, it has a security feature known as the Factory Reset Protection (FRP). If you try to reset your device, you will have to use the Google account and password on the device to complete the reset process. The primary goal of the FRP was to make sure that only Android device owners have the ability to factory reset their Android device.
However, what if you happen to forget the password for your Google Account? What if you purchase a secondhand device that is yet to be factory reset? Then how to unlock FRP? Luckily , you can use a FRP bypass tool to remove the device from the previous account. Here we will show you top 7 FRP bypass tools to remove FRP lock.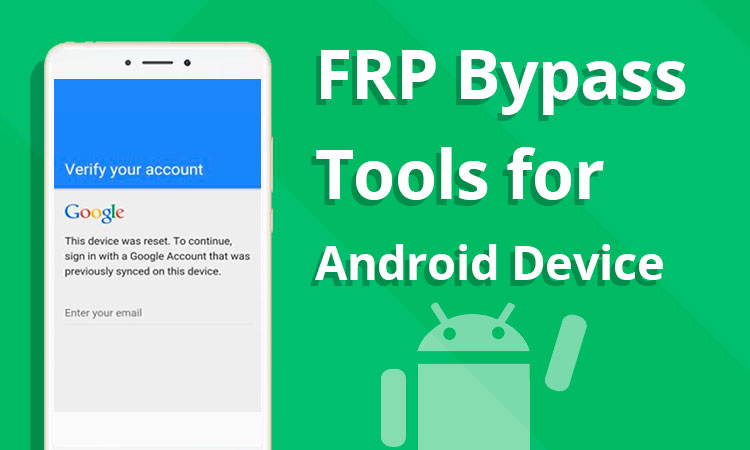 Now download iMyFone LockWiper (Android) to unlock FRP lock/Google account and screen locks without password.
Best FRP Bypass Tool – iMyFone LockWiper (Android)
iMyFone Lockwiper (Android) has the ability to bypass the FRP lock easily without any hassle. No special skills are required when using LockWiper to unlock Google FRP. Every step you will need to follow will be available on LockWiper Android's screen. The tool is incredibly quick in bypassing the FRP lock. Now, most Samsung devices are supported by LockWiper (Android).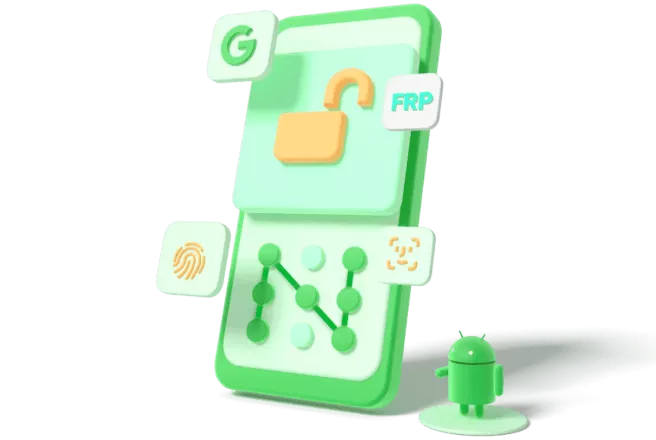 Key Features of LockWiper (Android):
Allow you to bypass FRP lock without the device's Google Account & password.
Sync your Android device with a new Google Account after bypass.
Give you access to all Android device features after unlocking.
Don't get blocked or tracked by the previous user.
Also unlock Android screen locks quickly, containing passwords, patterns, fingerprint lock and face lock.
How to Easily Bypass FRP Using LockWiper (Android)?
Video Guide of Bypassing FRP via LockWiper(Android)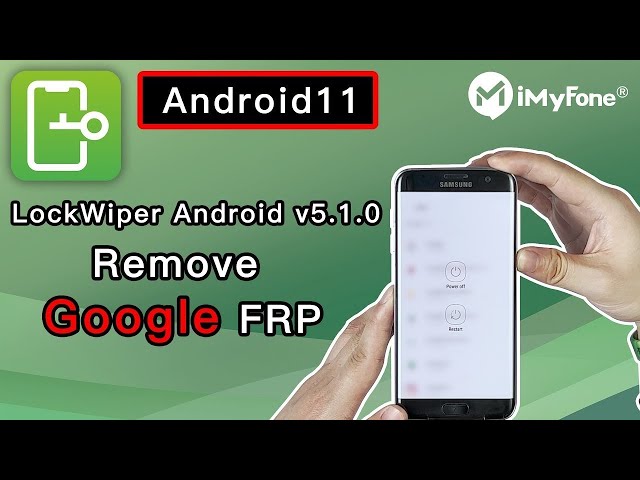 Step 1: Download and launch iMyFone LockWiper (Android), select "Remove Google Lock (FRP)" from two options on the home interface.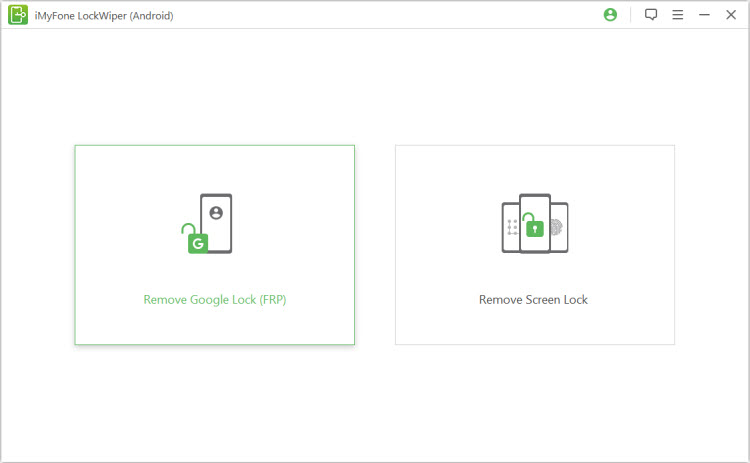 Step 2: Then tap "Start" and then connect your device to the computer with a USB cable.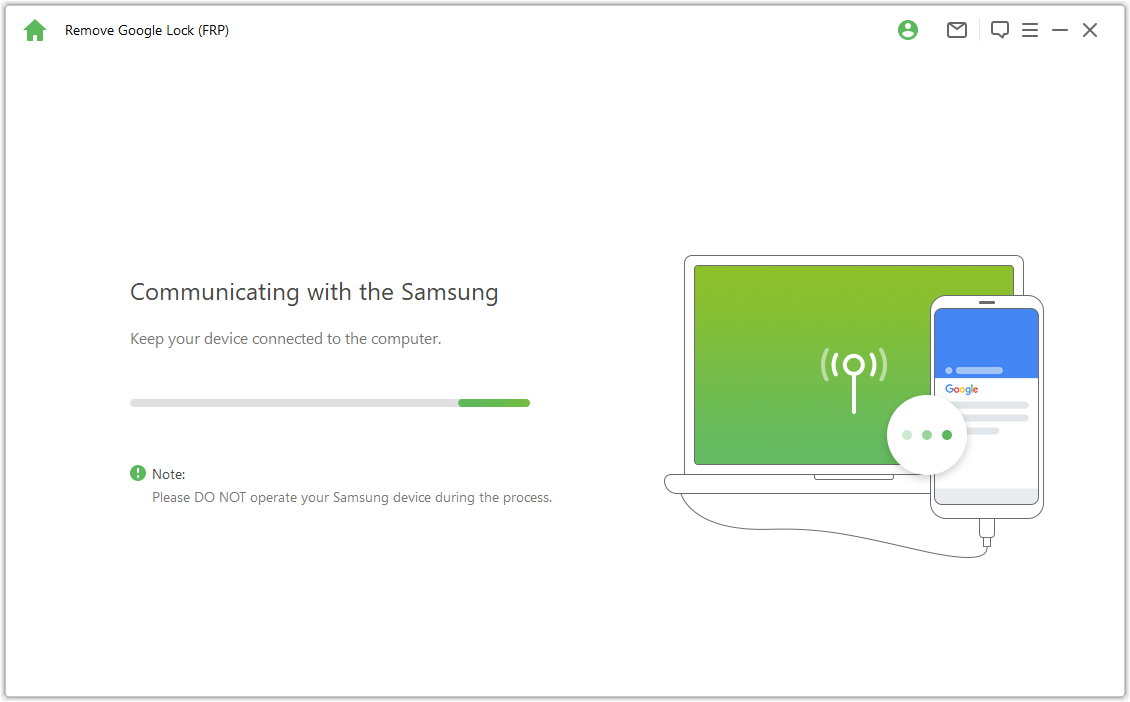 Step 3: Follow the instructions onscreen to turn on USB debugging on your Smsung device. After that, the program will start to remove FRP lock.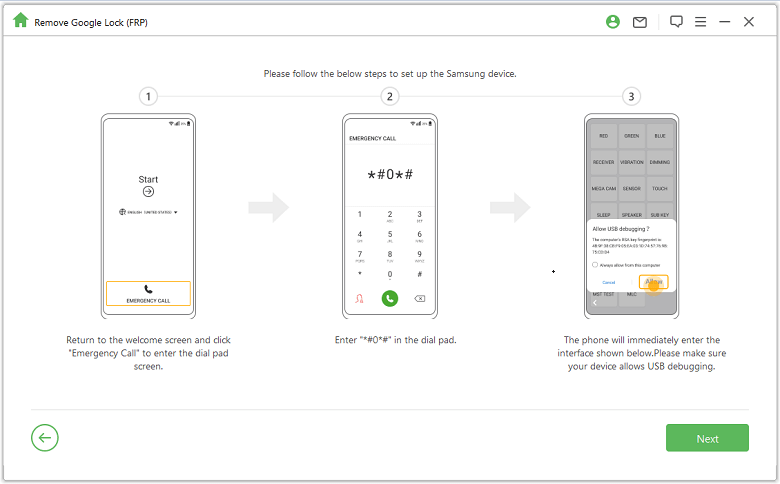 Step 4: Wait a minute, LockWiper (Android) will complete FRP bypass process, giving you access to the Android device full features.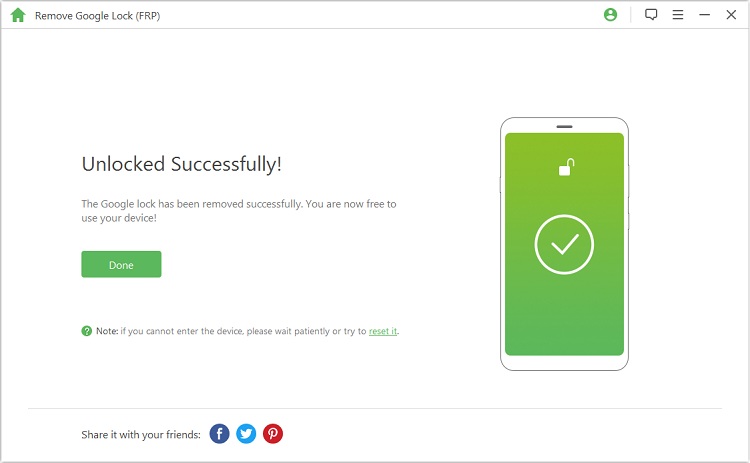 Samsung Reactivation/FRP Lock Removal Service
This is an online tool which requires you to submit your device model and IMEI number. After making a payment, the online service will take a couple of days to bypass the FRP lock. If the unlock succeeds, you will receive a unique ID and password that allows you to bypass the FRP.
You get to bypass the FRP without a computer or an OTG.
The online service is easy to use.
You will receive a Google ID and password that should work for your device.
You will have to pay beforehand and maybe extra fees further.
You have to wait for a couple of days to weeks for the bypass to complete.
After-sale service is not accessible sometimes.
Pangu FRP Bypass APK
Just like the name of the tool suggests, this is an APK file that has to be installed on the device that has the FRP lock. Since you won't have the ability to download the APK directly on the locked device, you will have to download the APK to your PC, and then use a combination of a flash drive and an OTG cable to transfer and install the tool on your Android device.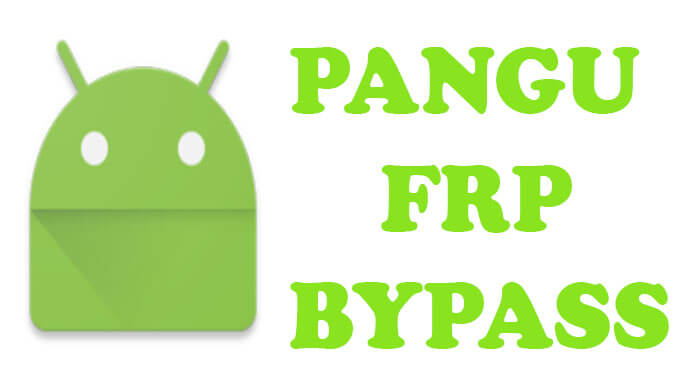 You can use it with a wide range of Android device models.
Different versions are available for most of the Android versions featuring the FRP.
The tool has a lot of requirements. The pre-requisites include an OTG cable, a flash drive, a computer, and an internet connection.
If your device has the latest Android version, there is no guarantee the tool can work for you.
The bypassing process is complicated and tech required.
D & G Password Unlocker
Unlike Pangu APK, this tool will require you to install it on your computer and then connect the device featuring the Google FRP unlock to your computer using a USB cable. Now, you will have to follow the onscreen instructions when using this FRP Bypass tool.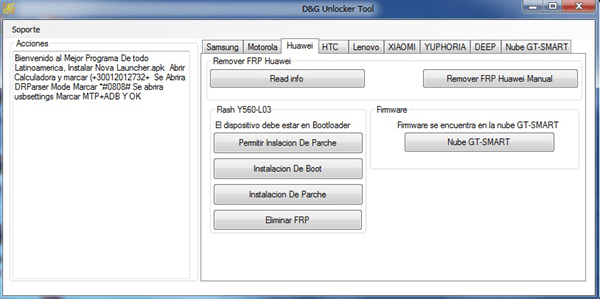 The tool supports a wide range of Android versions.
You won't need to use an OTG cable.
The tool is too complicated to use.
It may not work with all Android device models.
The bypassing process is complicated and tech required.
UnlockJunky
This is an online service which specializes on the FRP bypass. The service website is easy to use. To bypass the FRP using UnlockJunky, you will simply need to select the device model and the type of lock. Next, you will have to make your payment and wait for the UnlockJunky team to unlock your device.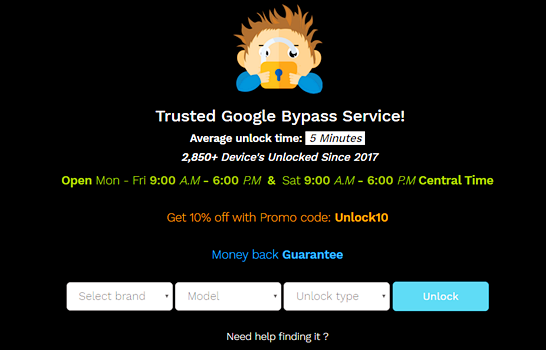 The website is easy to use.
According to reviews available online, the unlock service is generally quick.
There is no guarantee the unlock can work for your device.
You will have to pay upfront.
GSM Flasher Tool
GSM Flasher Tool is a widely-used FRP bypass tool designed to handle a variety of tasks on Android devices. Primarily used for unlocking and bypassing Android FRP (Factory Reset Protection), it proves invaluable for users who've forgotten their Google account login details post a factory reset. This tool is also useful for unlocking pattern locks or removing phone locks, should you have forgotten your password, PIN, or pattern.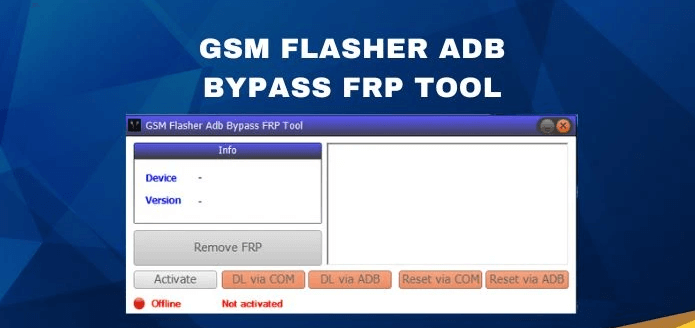 Bypass FRP on Android devices, providing access to the device even if you've forgotten your Google account details after a factory reset.
The user-friendly interface of the GSM Flasher Tool makes it simple to navigate and use.
It is compatible with all Windows operating systems including Windows 10, 8, 7, XP, and Vista.
While the GSM Flasher Tool does support many Android devices, there may be certain newer models that it does not support.
When bypassing FRP or unlocking the device, there's a risk of losing data if not handled properly.
Despite its user-friendly interface, some users may find the process a bit technical, particularly if they're not familiar with Android system processes.
Quick Shortcut Maker APK
There is another FRP bypass tool called Quick Shortcut Maker APK to help you unlock Android FRP. It is designed to help you bypass Factory Reset Protection (FRP) and gain access to your device without the need for complicated procedures. Let's see all the information you need to make an informed decision.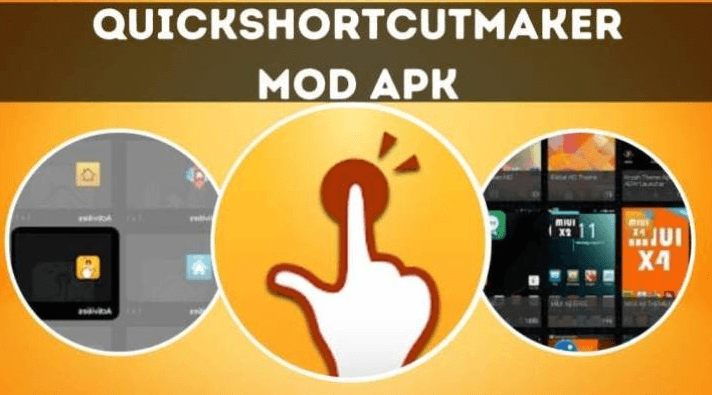 Quick Shortcut Maker APK is specifically designed to bypass Factory Reset Protection on Android devices, allowing you to regain access to your device.
Quick Shortcut Maker APK allows you to create shortcuts to various device settings, enabling you to access specific features or functions with just a few taps.
The tool provides convenient options for managing your installed applications, allowing you to uninstall, disable, or force-stop apps as needed.
As with any third-party application, there is a potential risk of downloading and installing Quick Shortcut Maker APK from untrusted sources. It's important to ensure that you obtain the APK file from a reputable and secure source.
The effectiveness of Quick Shortcut Maker APK may vary depending on the device model, Android version, and security patches. Not all devices may be supported, and some features may not work as expected.
It's crucial to note that bypassing FRP using third-party tools may violate the terms and conditions set by the device manufacturer. It's recommended to familiarize yourself with the laws and regulations in your region before using such tools.
To Conclude
We have introduced 5 FRP bypass tools in this post. You can choose the one that suits you best. Compared with other methods to unlock Google FRP, iMyFone LockWiper (Android) is the most effective and reliable tool. There is no limitations or requirements to use it and it provides you a free trial before you decide to pay. Download it now and see whether it works for your device!