Samsung FRP Reset File with Odin & the Best FRP Reset Tool
Category: Unlock Android
3 mins read
Have you ever stuck on FRP lock on your Samsung device? If yes, then you are at the right place. As in this article, we will help you unlock your device that requires FRP reset. Downloading Samsung FRP reset file with odin maybe not the best choice. Luckily there is another better solution that can help you to bypass the FRP lock.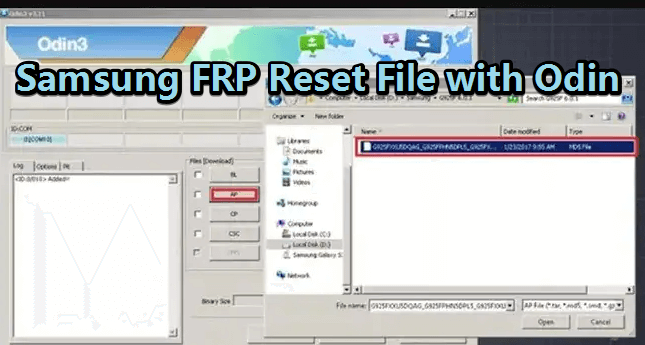 Free download iMyFone LockWiper (Android) to unlock screen locks and FRP lock/Google account without password.
The Best Way to Bypass FRP Lock without Odin
iMyFone Lockwiper (Android) FRP unlock tool is the latest unlocking software application that can be used to unlock Android phone including FRP lock without putting the Google account and password. If for any reason you are unable to get into your phone, then LockWiper (Android) will help you get access to the phone. But why this unlocking software is recommended over Odin? We will list some key features of the software that will help you to understand why it is the best choice for you to unlock your phone.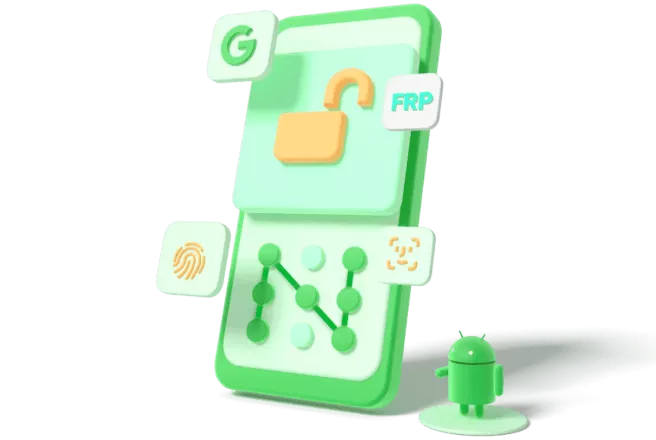 Amazing Features of LockWiper (Android)
Bypass FRP locked Samsung devices without having the Google account and password.
You can use a new account after unlocking and have full access to the phone.
Completely remove the previous account, hence the device cannot be tracked or blocked.
Support to remove FRP lock from many models of Samsung phones.
Also remove various screen locks such as password, pattern, PIN, face lock and fingerprint on almost all Android devices.
How to use LockWiper (Android) for Samsung FRP bypass without ordin? Look at the following video and steps.
Step 1: Download LockWiper (Android) on the computer and choose "Remove Google Lock (FRP)" mode to start.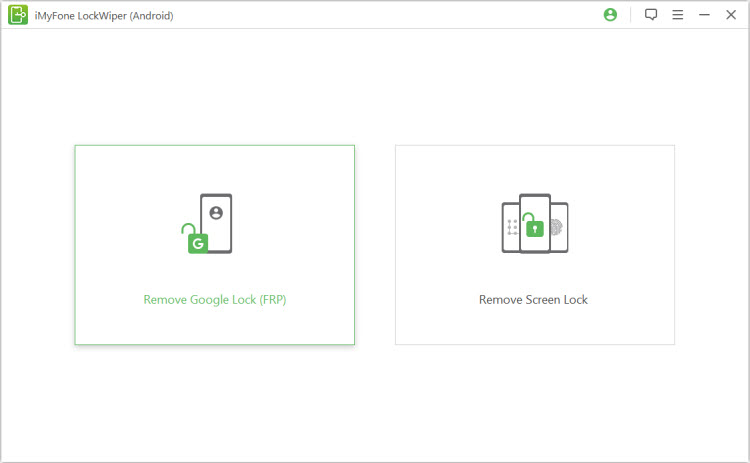 Step 2: Click "Start". Then click 'Confirm" to connect your device to the computer via a USB cable.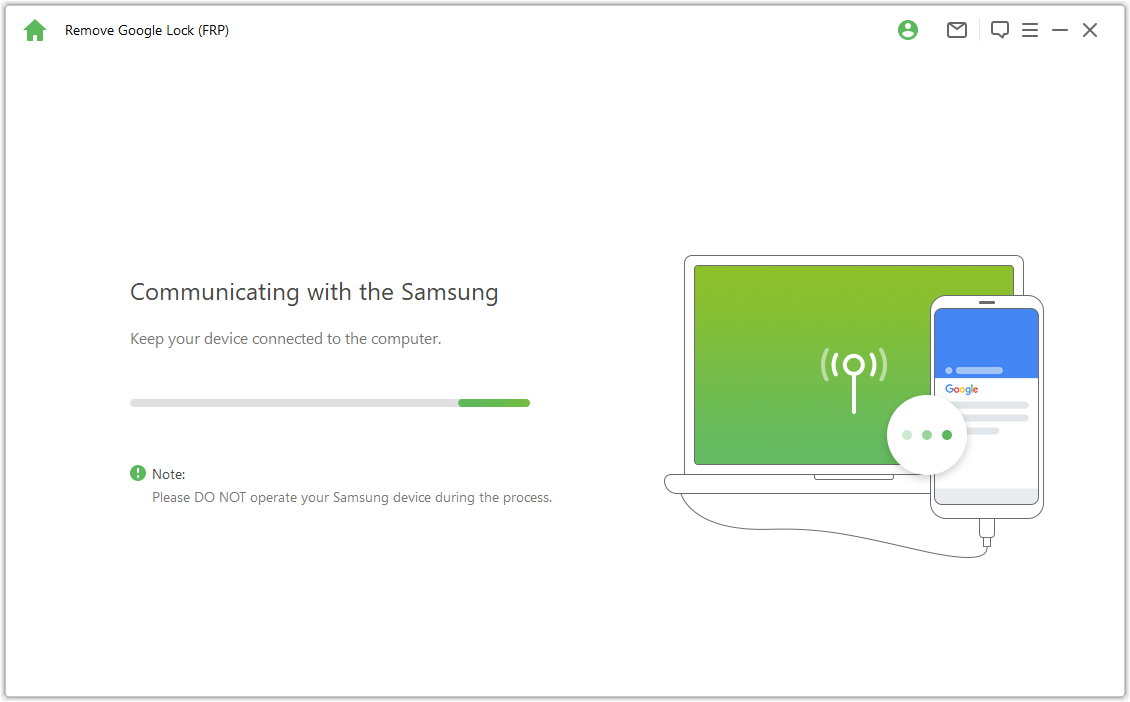 Step 3: Follow the instructions to enable the USB debugging on Samsung devices.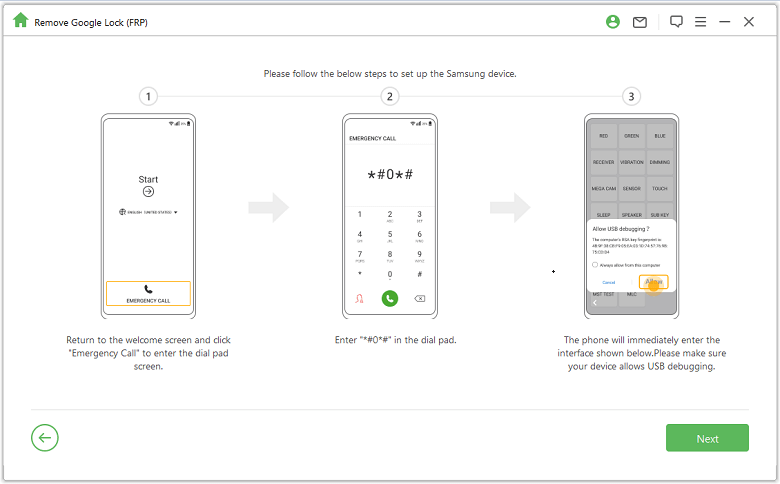 Step 4: Wait a moment, LockWiper (Android) will start to remove Google account immediately. The frp lock will completely after restarting the device.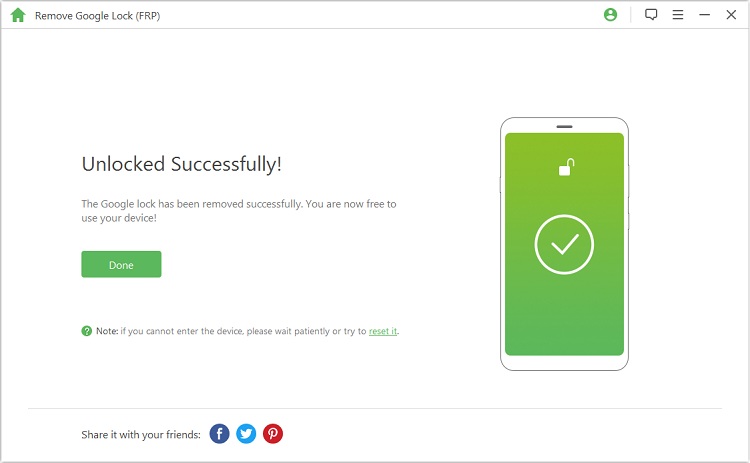 With a user-friendly interface on LockWiper (Android), everyone can easily disable FRP lock without technical skills. What's more, the success rate is over 98%. You can take a more detailed guide about removing Google account/FRP lock from here>>.
How to Bypass FRP via Samsung FRP Reset File with Odin?
Odin has been a life saver for so many Samsung smart phones and this time it has come to the rescue again. Odin is basically a software that has been developed by Samsung. It can be used to install firmware to a Samsung Android device. This Samsung FRP unlock tool supports to unlock many Samsung models, like Samsung A20. Now, let's get to know how to bypass Samsung FRP with Odin.
There are some prerequisites before you learn how to disable FRP lock with Odin.
Odin flash tool
Samsung firmware
Samsung USB drivers
Following are the step by step instructions on how to reset Samsung FRP with Odin.
Step 1: Download the latest Samsung FRP reset firmware file matched with your device. And place it in a new folder on your Desktop after completing downloading Odin frp bypass file.
Step 2: Install Odin on your computer and Samsung USB drivers on your windows.
Step 3: Now you have to boot your phone into download mode. You can do that by pressing and holding Power, Bixby (Home) and Volume Down/Up button at the same time.
Step 4: After 3-4 seconds, you will see a blue or green screen depending upon your Samsung model. Once you see the screen, click the Volume Up key to boot into the Odin.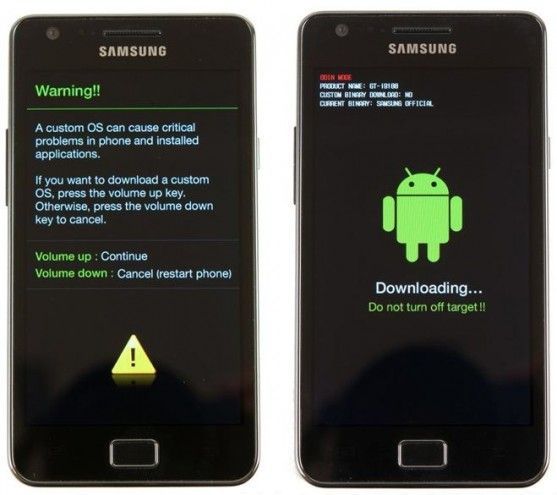 Step 5: Now go to your PC and run Odin as administrator.
Step 6: Connect your device with the PC by the original USB cable. Your phone will be automatically added to Odin interface.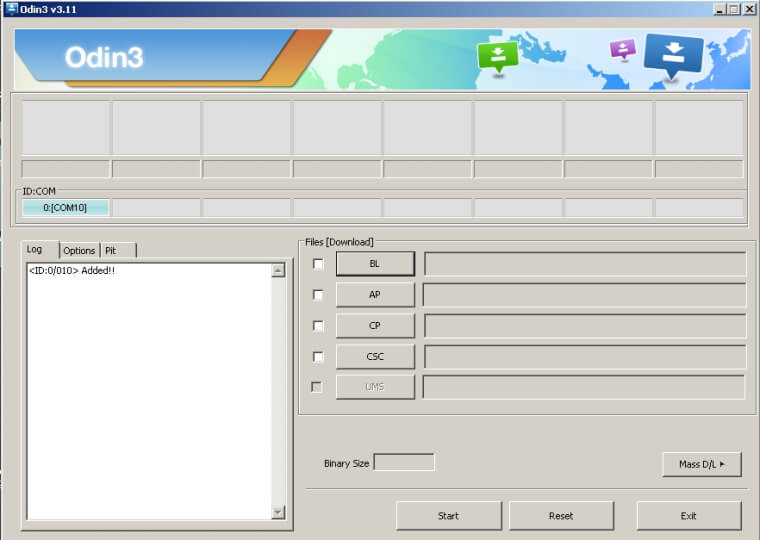 Step 7: On the Odin, click on the AP/CP/CSC Tab and select the downloaded respective reset files.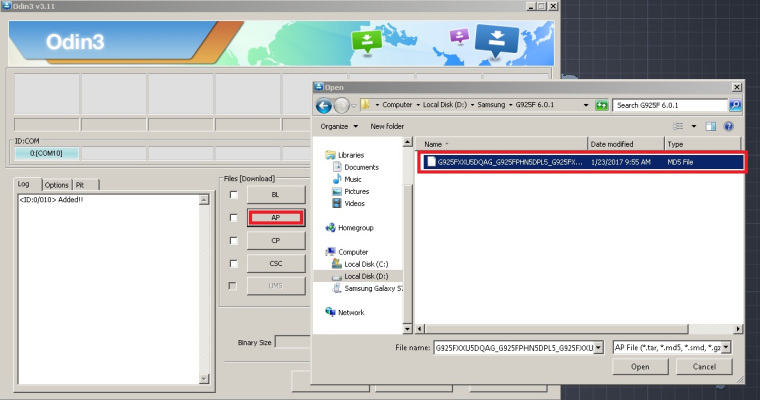 Step 8: Click Start after all files are added. The program will start to flash the firmware for your Samsung device.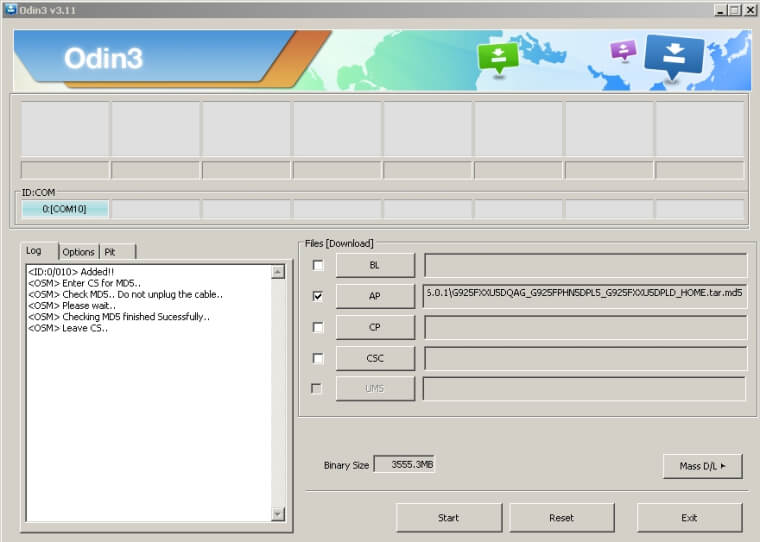 Step 9: You will see PASS message when flash process is completed.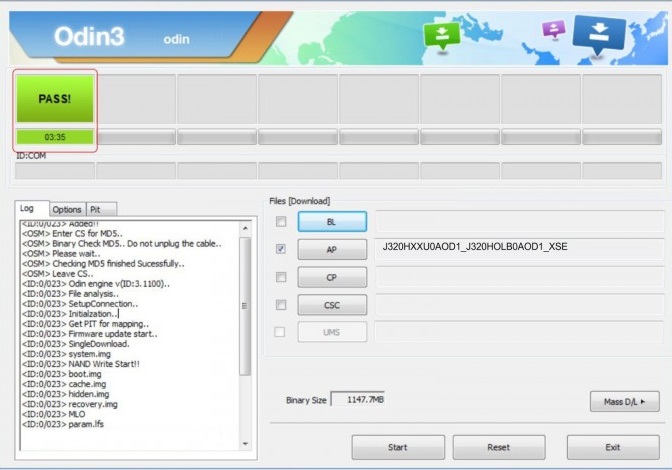 Step 10: Finally, you will be directed to set up the phone. That means the FRP lock has been removed.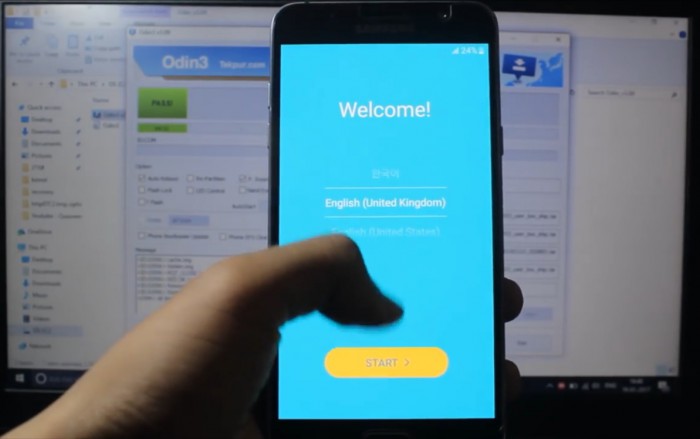 This is a difficult and complex way to bypass the FRP for the one who doesn't know about tech.
The Samsung FRP reset files can be faulty sometimes, or you can't find the matched file for your device.
The reset could be failed and your deivce will possibly be bricked.
This method can only work on Android versions running on early versions.
FAQs on Remove Samsung FRP Lcok
What is FRP lock on Samsung devices?
FRP stands for Factory Reset Protection. It is a security feature on Samsung devices that prevents unauthorized access to a device after it has been reset to factory settings without the previous owner's Google account information.
Is using Odin safe for removing FRP?
Yes, using Odin to flash the stock firmware will safely bypass FRP lock if done correctly. Always use official firmware and follow proper Odin flashing steps.
Conclusion
Surely, after getting through the guide, you will be able to make up your mind that which is the better Samsung FRP reset tool. We know that it can be frustrating for the phone users to have their devices locked. And it can be further frustrating to go through a difficult procedure. LockWiper (Android) seems the better solution for unlocking Samsung devices and it is more secure as well. Even comparing LockWiper (Android) side by side with other unlocking software gives the impression that LockWiper (Android) is still the best choice. Now the good news is that you can take a free trial to try first. You will know that FRP bypass is as easy as pie.