UltraRepair enables you to restore most severely damaged videos playable again!
With a use-friendly interface, everyone can use this tool, just 3 simple steps, take your video back to normal!
It's super easy to repair corruped JPG photos via UltraRepair!
Fix Corrupted Photos, Videos & Files
UltraRepair gives you the best solution to repair your broken files including images, videos, and documents. Here are the formats that can fix by this brilliant yet efficient tool.
Learn More >>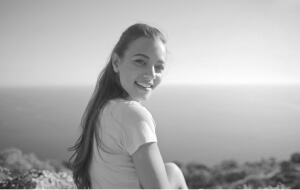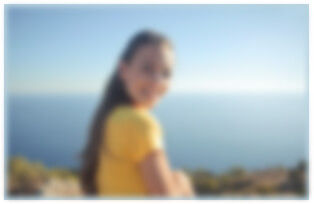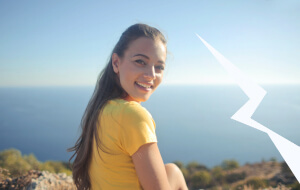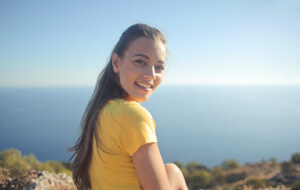 Repair Pixelated, Broken or Blurry Images That Are Important to You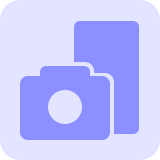 Repair Photos from Multiple Devices
No matter your pictures were taken by phones, cameras, or saved from the net, all can be repaired with ease.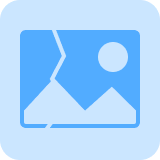 Repair Photos in All Aspects
Broken and blurry images or even the red-eye photos in portrait mode can all back to normal by intelligent technology.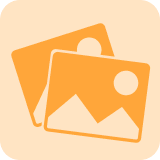 Repair Photos in Batches
Allows to add multiple corrupted photos and get them fixed at once. View the process at any time you want.
Fix and Enhance Corrupted, Low Pixelated, Damaged Videos
Fix unplayable and broken videos recorded under all popular camera brands such as Canon, Nikon, Sony, GoPro, DJI, etc. Or videos filmed with mobile phones, digital handsets, and devices with lenses.
Fix and enhance videos in batches that are under different broken levels. Corrupted, low pixelated, low voiced, low saturation, or full 4D&8K videos can all get fixed in 3 smiple steps.
Fix videos files at a high success rate. Advanced repairing technology is more competitive than other similar software on market. Offers you a cost-effective yet professional way to repair videos.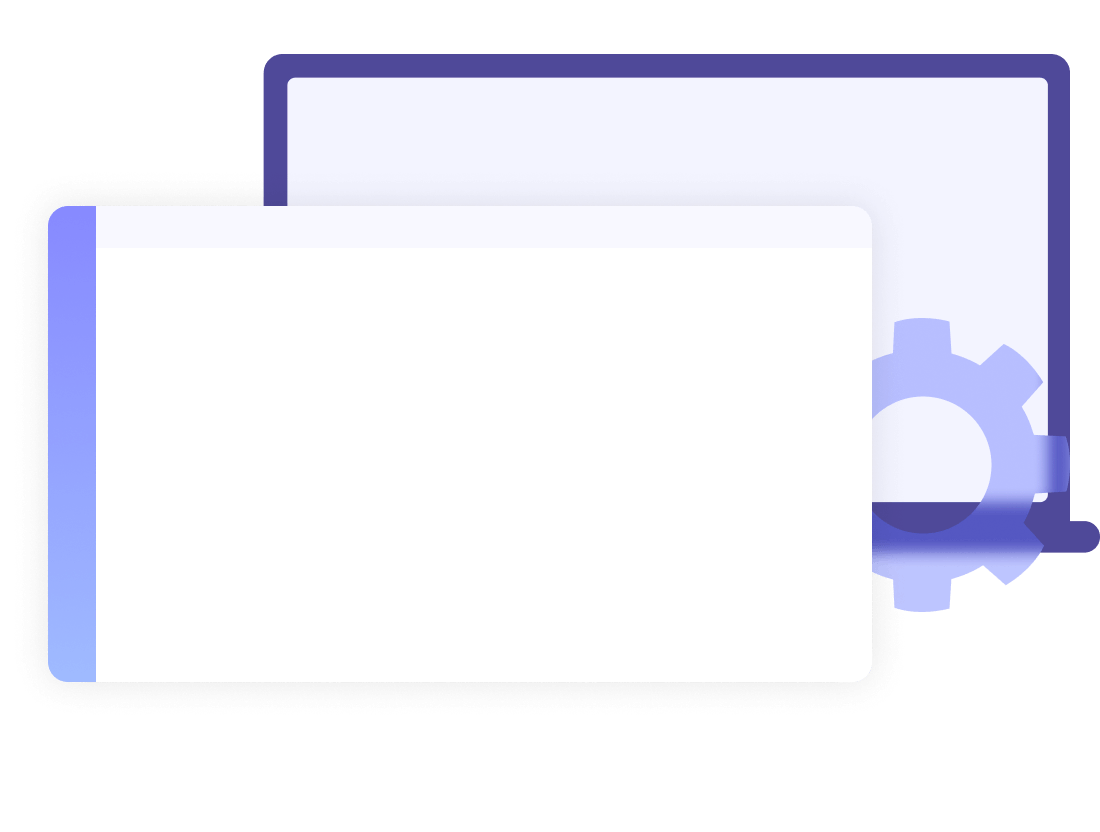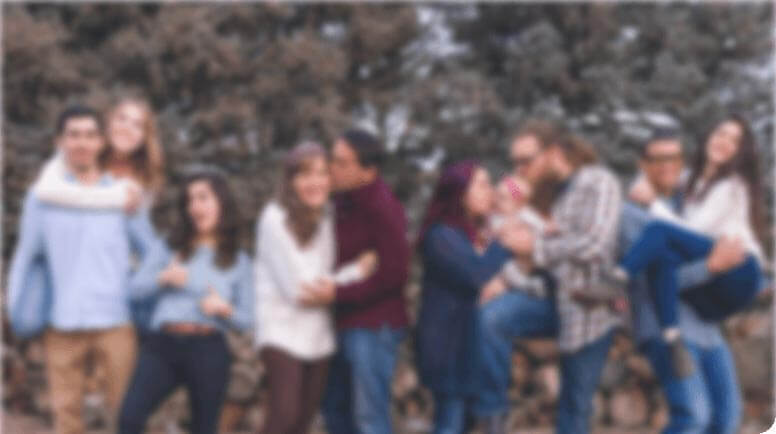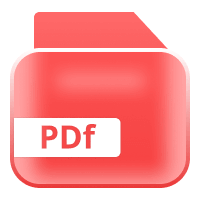 PDF files versions of 1.2, 1.3, 1.4, 1.5, 1.6, and 1.7.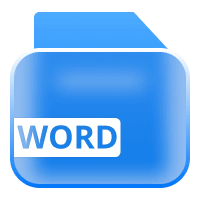 Microsoft Word 2019, 2016, 2013, 2010, 2007, and earlier.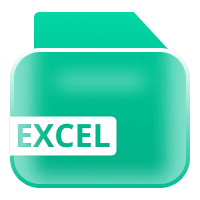 Microsoft Excel 2019, 2016, 2013, 2010, 2007.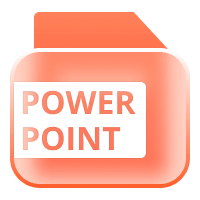 PowerPoint files of 2019, 2016, 2013, 2010 and 2007.
Restore Broken & Inaccessible PDF, Word, Excel & Powerpoint Files
Perfectly repair corrupted PDF, Word, Excel, and PowerPoint files in three simple steps of all kinds of circumstances.
Restore and repair broken, unreadable, inaccessible, incompatible, unrecognizable, or garbled files.
Fix text, images, tables, charts, hyperlinks, forms, headers, footers, graphs, watermark, etc from the file without modifying the original file.
Safely and quickly repair multiple document files in a single process. Only need 3 clicks to finish the process.
Best AI Image Enhancer to Upscale Image without Losing Quality
Just with one click, iMyFone Ultrarepair can easily increase your photos or images in any situations.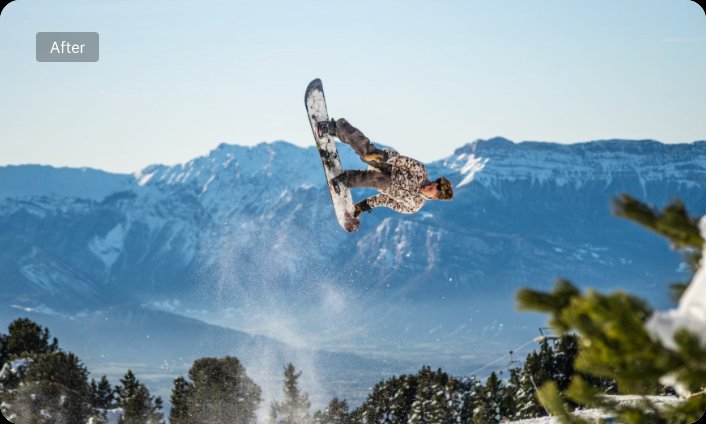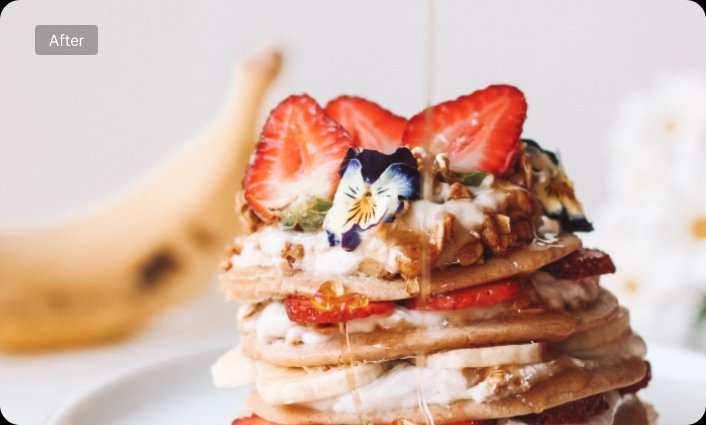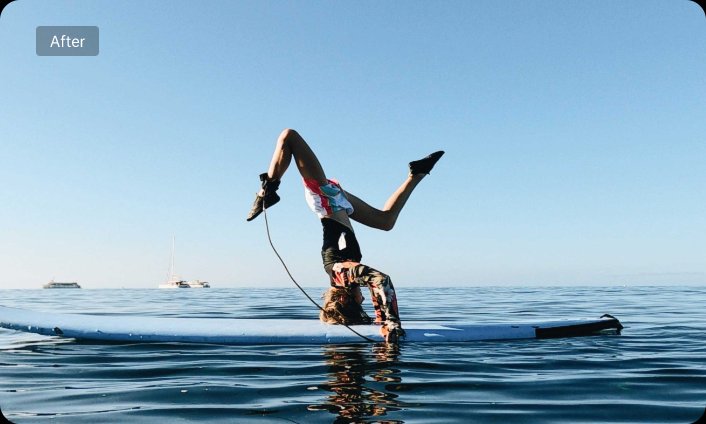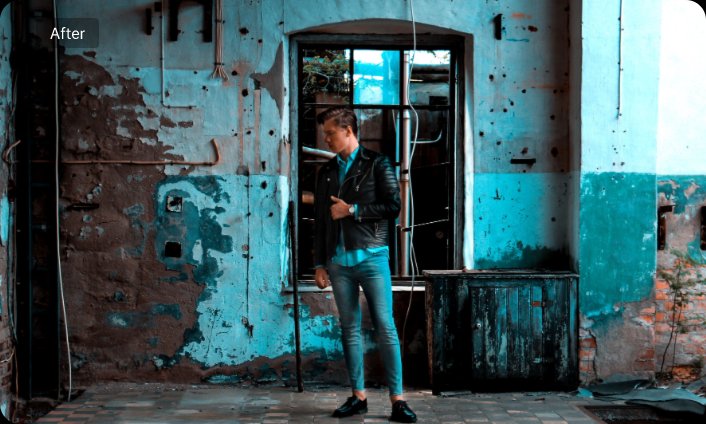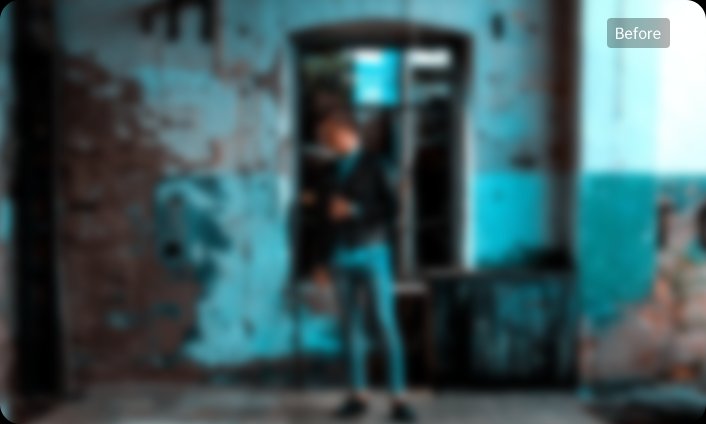 Repair Corrupted Files with Just 3 Simple Steps
With iMyFone UltraRepair, you can make any damaged pictures, videos, and documents back to normal!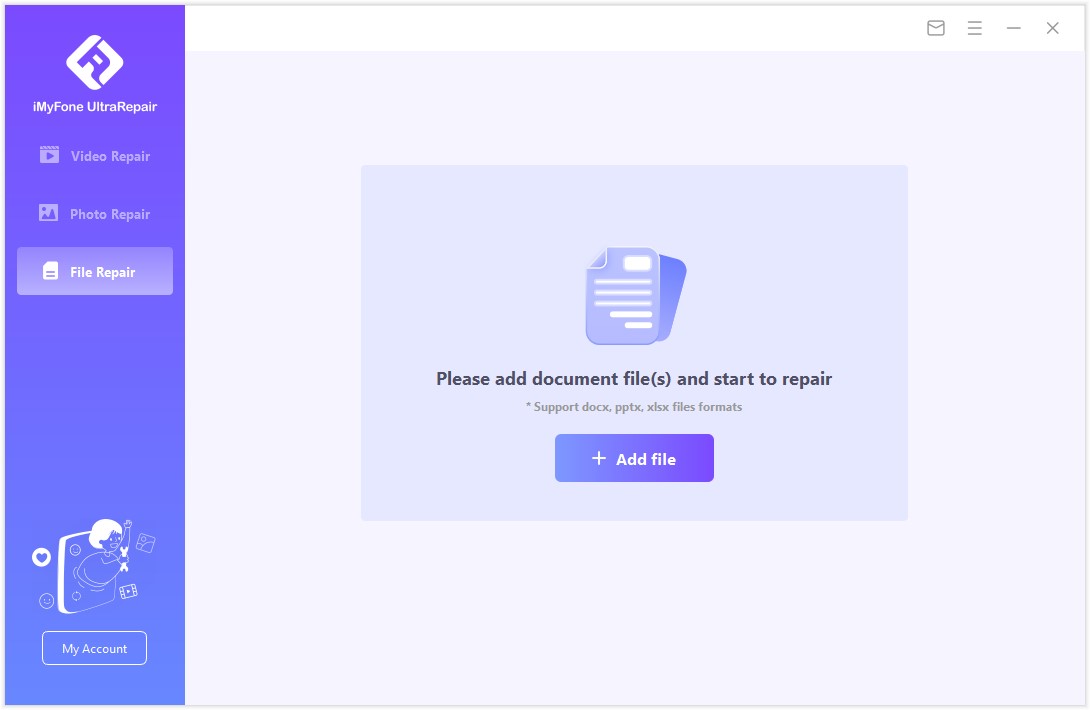 1. Add Files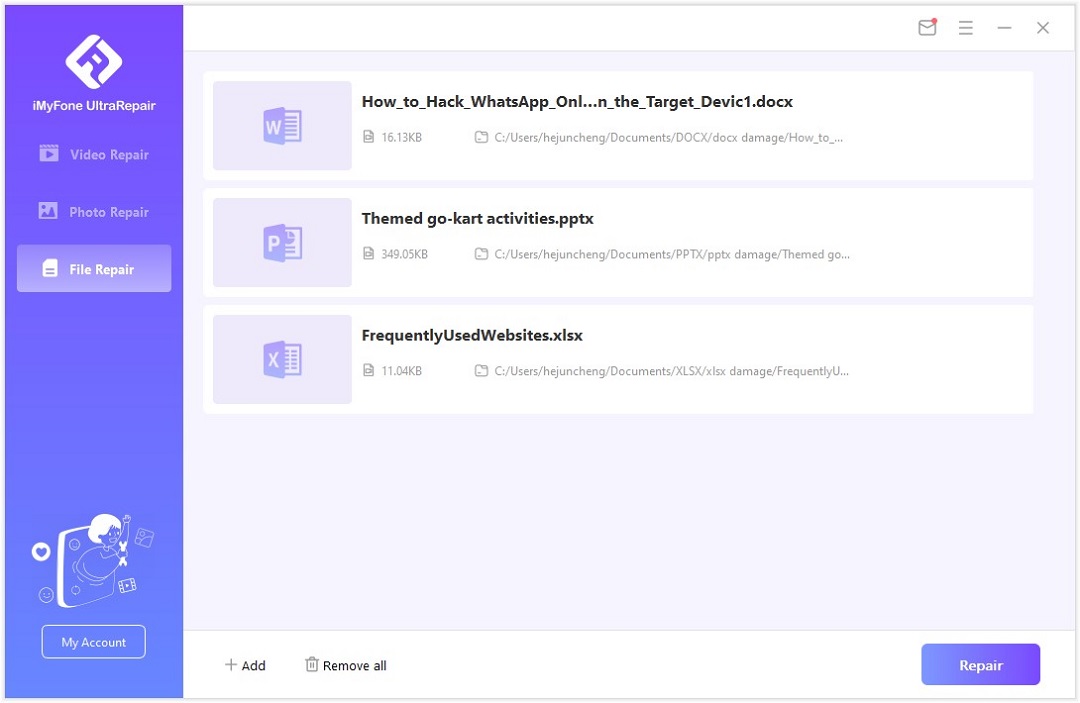 2. Start File Repair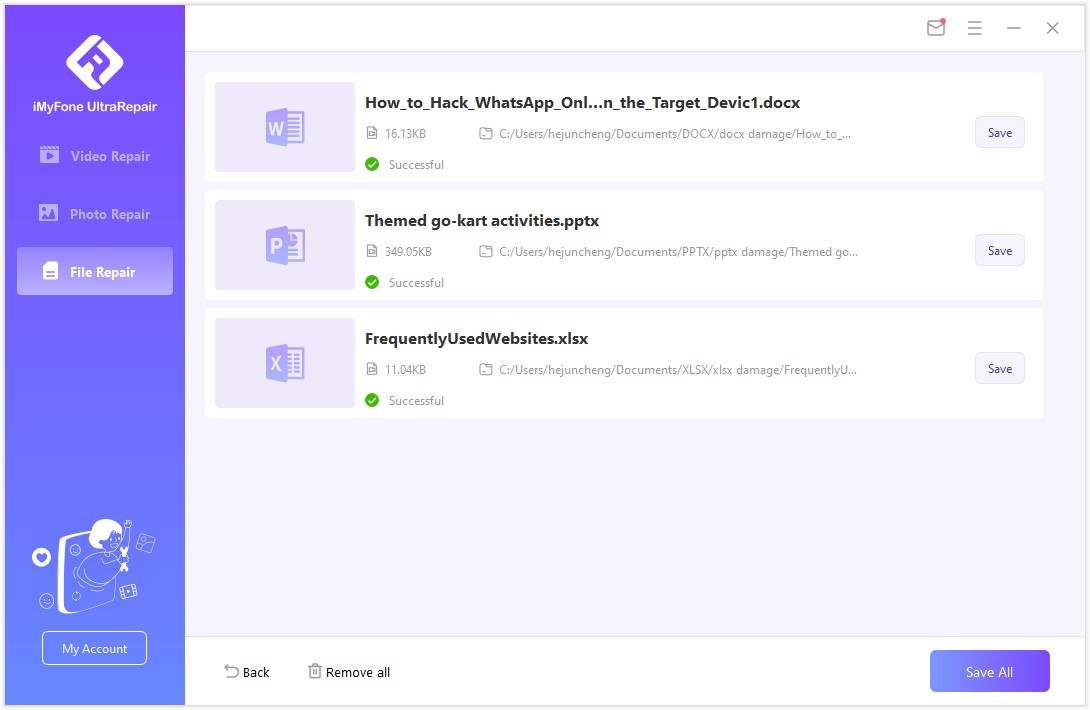 3. Save and Check Files
Thanks to Our Users,
Your Trusted Make UltraRepair Better

Adam
Photographer
I hung out with my daughter yesterday and took lots of photos. But when we checked, we find several pictures that are very dark. Some of them even can't figure out the face. And I try several methods according to the web, but no one worked. Finally, I get UltraRepair! It helps me fix all problems in several minutes, highly recommended!

Katherine
Animator
I was making the animation clip last week and my computer just suddenly got restarted. Guess what? Some of my editing video clips broke and can not be opened. Luckily, I found UltraRepair from YouTube and successfully repaired my video back! That's impressive to me. Thanks a lot!

Sheldon
Visual Designer
Amazing! UltraRepair saves my precious video that was accidentally corrupted, you made it! I've tried all kinds of repair software and they all turned out to be 'repair failed'. I've never expected this one to be successful, but thank you so much! I'd definitely try this tool to restore all those broken photos.
See What Other Users Say >>
Pro Version VS. Option Versions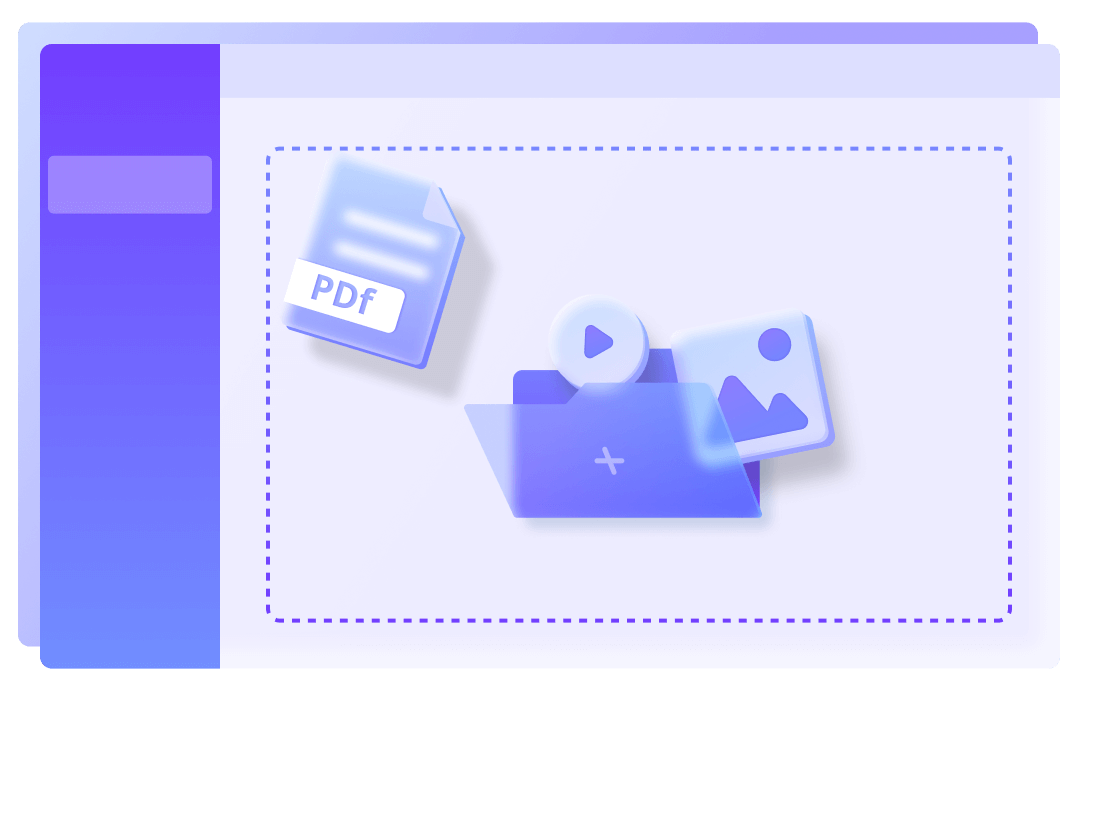 | | | | | |
| --- | --- | --- | --- | --- |
| Repair Photos | | | | |
| Repair Videos | | | | |
| Repair Files | | | | |
| | | | | |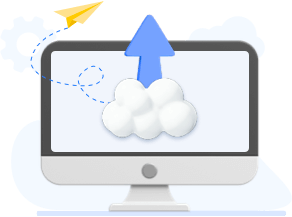 iMyFone UltraRepair Mac Version 2.0
New Release Sep 08.2022
Supports to repair photos, videos and files.
Supports to repair files in batches.
File repair format support: .docx\.pptx\.xlsx.
System Requirements
Windows Windows 11/10/8/Vista/7
Mac macOS 10.10~macOS 10.15
Hard Disk Space Minimum 700MB of space
Files Supported
Image Format JPEG, JPG, CR3, CR2, NEF, NRW, RAF, DNG, ARW, GPR, TIF, TIFF, CRW
Video Format MOV, MP4, M2TS, MKV, MTS, 3GP, AVI, FLV, MXF, INSV, and M4V
File Format PDF /. DOCX /. PPTX /. XLSX
iMyFone UltraRepair
Repair Your Corrupted Files Now!
1,740,832

people have downloaded it
100% Clean & Secure
30-Day Money Back Guarantee
Serving Millions of Users
FAQs and Hot Topics
FAQs About iMyFone UltraRepair
1. Will video repair software import corrupt videos from iPhone and Android?
No. This video repair tool can't import video from iPhone and Android devices. But it can help to transfer the corrupted video file from iPhone/ iPad/ iPod/ Android to Mac or Win. You can use the 'Repair for Video' function in UltraRepair to fix the corrupted video files after transferring them to a PC.
2. When clicking the 'Advanced Repair', it shows that need to add a sample file, what is it?
If your file gets huge damaged, UltraRepair allows you to repair it by adding a sample file. The sample file must be created from the same device and has the same format as the corrupted file, however, it can be of any size. You can repair severely damaged files with the advanced repair function.
3. How to save the repaired video file? Will the quality of the exported video be lost?
Select the files you want to save in the list of repaired files or click the "Save All" button to save them all. Then you can choose the appropriate path to save the file in your desired location.