9 Ultimate Ways to Optimize and Enhance GIF Quality
Category: Repair Files
5 mins read
Not many of us have actually used the word "GIF" in an actual sentence, but we make use of them anyway, or, at least, view them on the internet, especially on Twitter, Facebook, etc. GIF has been around for now, and quite interestingly, it is gaining more popularity with time. They are just images that are very compressed, and they don't have sound!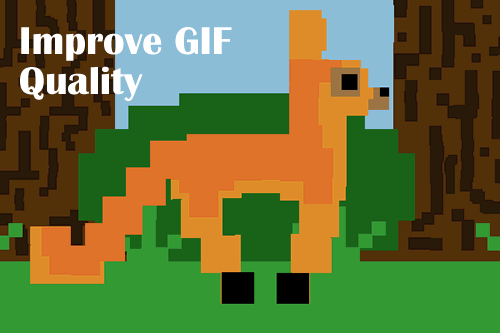 Originally, GIFs are supposed to be small in terms of file size—something around 2MB and above. Even though these animations are supposed to be small in size, we still have to be very mindful of the quality.
In this article, you will learn how to enhance and improve GIF quality while still keeping the sizes relatively small.
Now download UltraRepair to repair broken, unplayable and blurry videos, photos and files with ease.
Why Are My GIFs in Low Quality?
First of all, GIFs are synonymous with low quality, but that does not mean the quality should be so bad that viewers cannot recognize the elements in it. There are a couple of reasons why GIFs can have low qualities, and they include:
Not using the right presets when exporting the GIF file: GIFs are very fragile such that mixing the configurations up can mess the whole animation up.
It is damaged or corrupted: the GIF file may have been damaged while transferring or is infected with a virus.
Poor internet connection: playing a GIF over a poor internet connection often results in low quality and poor experience as well.
Too many redownload and reupload: a GIF file will lose quality for every download, upload, redownload, and reupload.
Too many colors: GIF originally can handle many colors, but that doesn't mean you should use all he colors that you know. Using too many colors will result in a low-quality GIF.
9 Ways to Optimize and Enhance GIF Quality
You have a low-quality GIF that you wish to optimize and improve its quality; that is why you are here. Therefore, let's get to the business.
Way 1

Try Reducing the Number of Colors

The major determinant of the file size of your GIF animation is the color. Color is the biggest player when it comes to GIF file size. Therefore, stick to fewer colors and the file size will be small. Also, bear in mind that bright and hot colors like red take more space than cool and less intense colors like blue. We would advise that you stick to 2-3 colors, but black and white are the best if cutting down the size is really important to you.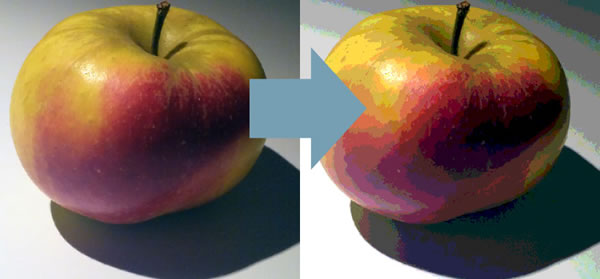 Way 2

Try Resizing Your GIF

Just as with most multimedia, GIFs are also very easy to resize. If you don't want to go through the "technicalities" of Photoshop, you can actually make use of free online tools to enhance your GIFs. With websites like Canva and Creatopy's editor, you can not only resize your GIFs, but you can create a GIF from scratch, and they are quite easy to use and navigate, especially on PCs. Note that you should be ready to create free accounts with most of these GIFs-creating platforms, and probably subscribe to one of their plans. If you consider this a no-no, then get ready to use Photoshop.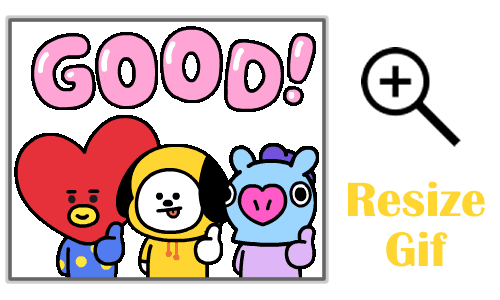 Way 3

Try Playing Around with Simple Shapes

Instead of stocking your GIFs with pictures from a digital camera or your phone, why don't you try playing around with simple shapes? Shapes are very light in size compared to pictures and they will make a whole lot of difference. If you know what you are doing with the illustration, you can effectively create the same impression as would a picture, and even pass the message in a better and more concise manner.
Way 4

Cover Up Your Photos with Filters

If you must use a picture, and you are very sure no amount of shape-play can create the impression and effectively pass the message you want, then you may want to, at least, cover the picture with simple filters to reduce the intensity of the colors, and possibly clear out some colors. This can be easily done on Photoshop or any website that creates GIFs. If you want to use this trick, black, white and sepia shades are the best filters to utilize. Apart from covering colors, they will also accentuate other elements in your animation.

What if you must keep all the true colors of a realistic photo? In this case, use a solid color to cover the picture, and make sure you use no transition. This way, you will still get a good feel of the original picture while slicing the size of the file in half.
Way 5

Try Using Smooth Gradients

When using color gradients, you want to make sure you use two colors that are very close to each other on the color wheel. Using two contrasting colors will result in a large GIF file size. For example, use orange and red together.
Way 6

Try Reducing the Number of Frames

Your GIFs are a bunch of frames compiled to provide a video-like viewing. The good thing about it is that you can reduce the number of frames in a GIF animation to save you some space. But when reducing the number of frames, make sure you do not reduce them to the point they start to skip from one frame to another without making any sense. On the flip side, there are some times that cutting out a lot of frames can actually make sense. In all, reduce it at your discretion.
Way 7

Let Animations be Minimal in Your GIFs

Don't be tempted to animate every element in your GIF. In fact, creating a good GIF is not about how good you are with animating elements. Therefore, only animate the elements that truly need to be animated and leave the rest static. When it comes to GIF, less is more most times.
Way 8

Try Using an Online GIF Compressor

If after creating your GIF animation following all the tricks above, it is still not small enough, don't worry; there's another thing to do about it. You can use online GIF compressors. There are more GIF compressors on the internet than you can count in a day, and they are really good in terms of compression. FreeConvert, EZGIF, Veed, GIF Compressor are a few examples.
Way 9

Use One-Stop GIF Photo Repair Tool to Improve

Why not use a comprehensive tool for improving your GIF quality? An advanced gif repair software - iMyFone UltraRepair is a wise choice for upgrading and optimizing your GIFs. It can easily fix various corrupt or broken images. Let's see how it works.

Step 1. Download and install the program on computer from the download button above, launch it and choose "Repair" module on the left side.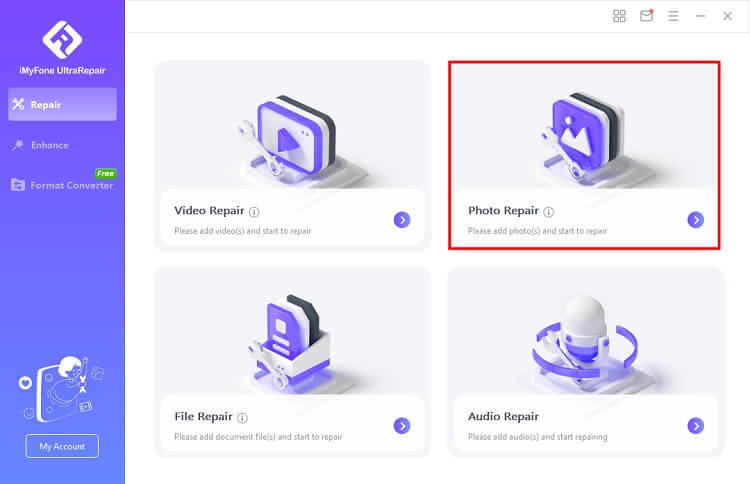 Step 2. Add the gif that you want to improve. Once you have successfully upload the GIF files, hit "Repair" to start the recover process. iMyFone UltrRepair supports to repair GIFs in batches at once.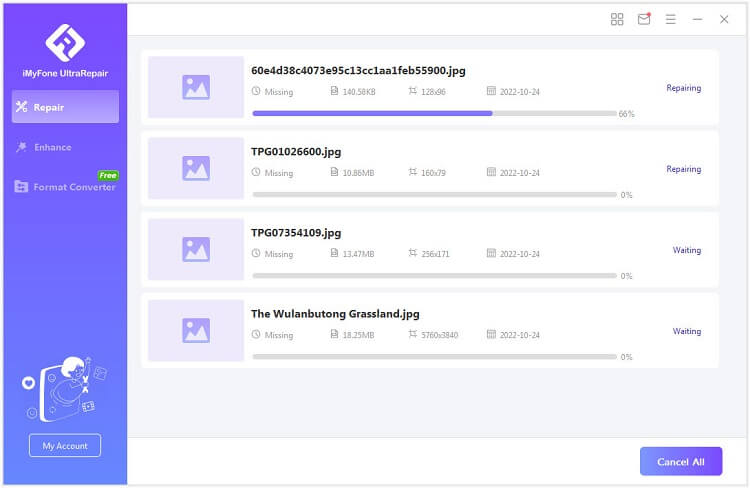 Step 3. Wait for a moment for the program to repair images. Then click the "Save as" to save the repaired pictures.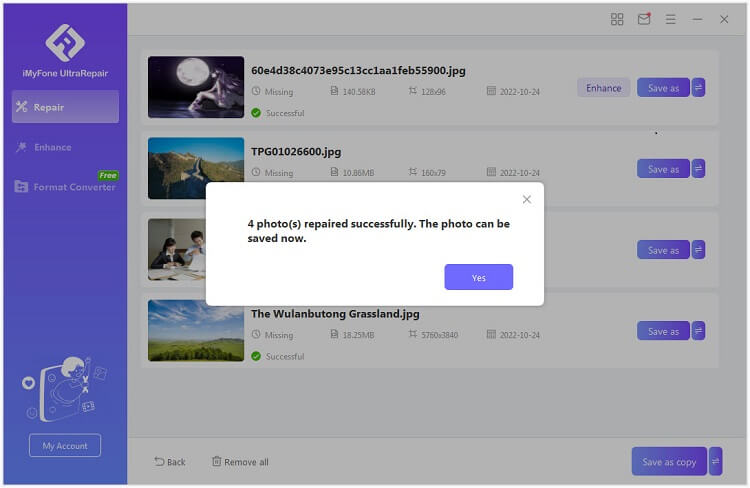 FAQs: More Tips of Improving Pixelated GIF Photos
1

How to maintain a better GIF quality on Twitter?

Yes, you can maintain a better GIF quality on Twitter. All you have to do is go to the settings of your Twitter app and set it to upload high-quality images and videos. Here is how you can do: Open your Twitter app and go to Settings >> Accessibility, display and languages >> Data usage, and toggle the switches on.
2

Can I speed up or slow down the speed of a GIF?

The speed of your GIF depends on the number of frames it has. Therefore, to speed up your GIF animation, reduce the number of frames. If you want it slower, increase the number of frames.
3

What quality is best for GIF?
The maximum duration for uploads is 15 seconds, but we recommend keeping it within 6 seconds for optimal results.
The maximum file size for uploads is 100MB, but we suggest aiming for 8MB or less for better performance.
For the source video resolution, it is recommended to stay within 720p, although keeping it at 480p is preferable.
Remember that the media will primarily be viewed on small screens or in smaller messaging windows.
Our mobile applications optimize content for size, which may result in slight changes to the GIF's size and speed. Hence, following our best practices is highly recommended.
To preserve your content during downsizing and reformatting, it is advised to minimize the total number of frames. Keeping it below 200 frames works well, and even fewer than 100 frames is even better!
Conclusion
GIFs are a very fun way to pass messages, react and leave impressions, but when they are too big to download and upload, they can cut the fun. Imagine uploading a heavy GIF animation that takes over 20 seconds to load on your website. Your visitors may never get to see the content before they leave. Therefore, help yourself by reducing their sizes or use a comprehensive gif repair tool to optimize the quality.