7 Old Photo Enhancers to Restore Old Photos for Free
Category: Repair Files
5 mins read
Are you looking for a way to restore your old photos? Do you want to get back your memories and relive the moments from the past? Or are you looking for a way to enhance pictures with poor resolution? With the help of our list of 7 free old photo enhancers, you can easily recover your memories and feelings. Now, you do not need to spend money or time learning expensive and complicated old photo enhancer software that may or may not work properly.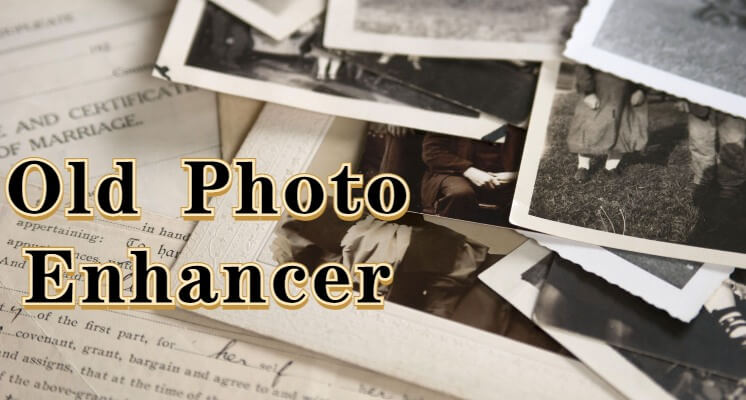 Based on their features and functions, this article will tell you which 7 old photo enhancers you can use on your computer or mobile device.
Free download iMyFone UltraRepair to repair and enhance old blurry photos, videos & files easily.
3 Free Online Old Photo Enhancers
There are some free online tools that can help you bring out the best in your old photos and make them look just like new again. So, you don't need to spend a lot of money to restore an old photo; just visit their website and get started!
1

Remini

Remini is a free online old photo enhancer that can improve the color, brightness, and contrast of your photos. It can be an excellent option if you want to convert outdated, low-quality images to high definition because it can colorize them and automatically fix scratches and cracks.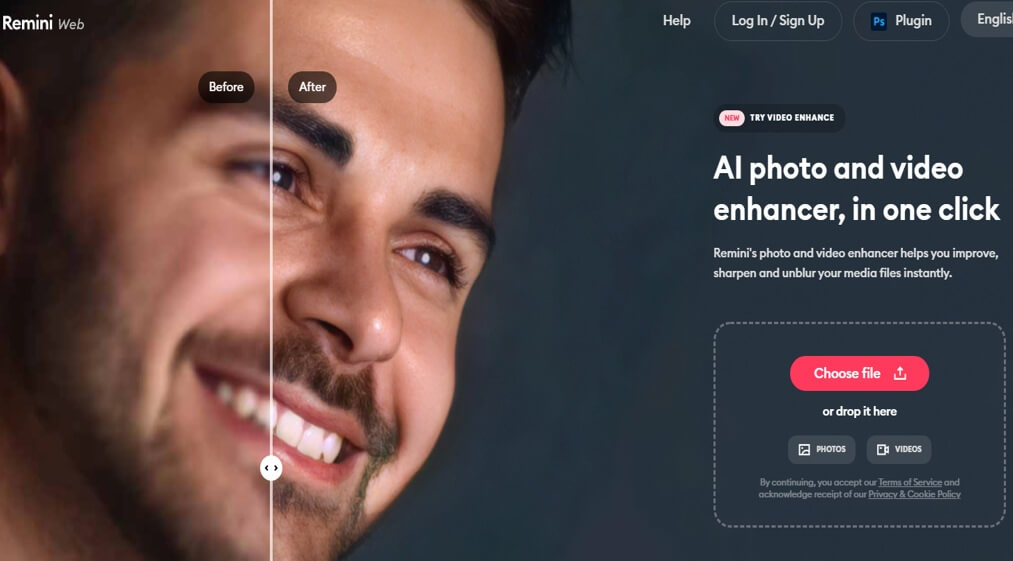 Moreover, the app features 12 filters to choose from, allowing you to add artistic flair to your old pictures without having to spend any money. Further reading: Best 10 Apps like Remini to Enhance Any Images
Enables users to export high-definition photos.
Allows the modification of image resolution.
Easy for anyone with basic computer skills (and some patience).
Not the most powerful photo editing tool, so you might have to play around with it a bit before you get the results you want.
Shows pop-up ads.
---
2

Neural.love

Neural.love is an AI-based photo enhancer that uses deep learning to enhance photos. It has been around since the early 2000s and has been used by over one million users worldwide.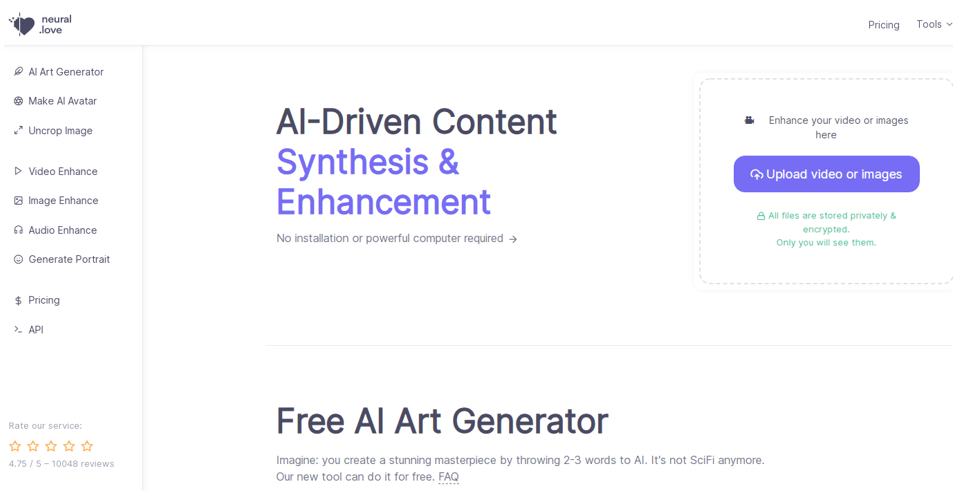 It is an effective tool for enhancing facial details in images, removing blurs, scratches, and noise, and fixing color errors. It has numerous built-in features, such as a professional filter with a selection of presets (including Pano, Vignette, and more). Moreover, it also provides a variety of style options for tweaking your image's color temperature as well as contrast and saturation levels.
Mostly produces a high-quality, flawless image.
Responsive and user-friendly for beginners.
AI-generated results.
Pictures may end up being blurry.
While you are working, servers can fail.
---
3

Photorestoraiton.ai

Photorestoraiton.ai is a simple online editor that helps you enhance your old photos in just a few clicks. The program supports both color and black-and-white photos, so you can easily make your favorite snapshots look better than ever.
The tool has three main tools: "Colorize," "Sharpen," and "Blur." Each one allows you to adjust brightness, contrast, and saturation levels on an image at once; they are also grouped under separate tabs, so they are easy to access when editing an entire batch of photos at once. Given that this program was created using AI-based technology, you can anticipate excellent outcomes. Additionally, the simplicity of the user interface (UI) design ensures your workplace remains convenient and professional.
Restores scratched, vintage, sun faded, and creased images.
Quickly restore photos.
Automatically corrects.
Does not have any built-in tutorials.
The maximum resolution limit can be raised.
Suitable for cartoonish imagery better.
Fewer features.
The Best Old Photo Enhancer for Windows & Mac & Android & iOS
Even after all these years, you can still get a lot of mileage out of your old photos if you have the right software to enhance old photos. Are you wondering what the best old photo enhancer software for Windows & Mac & Android & iOS is? Well, wonder no more. We have done the research for you and found the best old photo enhancer!
iMyFone UltraRepair
iMyFone UltraRepair is an excellent software for Windows/Mac/Android /iOS users to enhance old photos or repair damaged photos/videos/files. This tool is very convenient. Just with 3 steps, you can increase old/AI images without losing quality.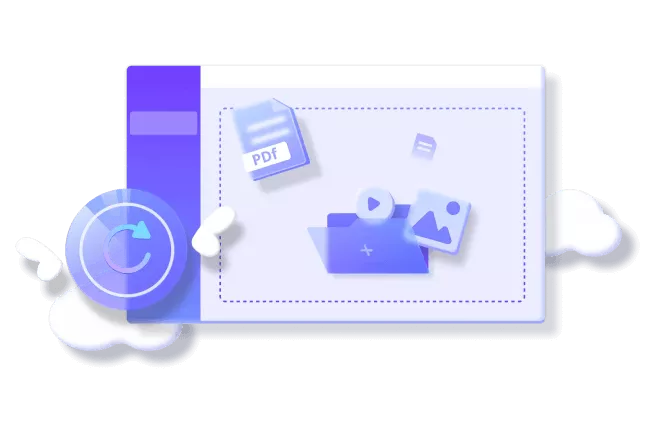 Key Features:
Easily enhance old photos or increase old images size without technical skills.
Instantly fix any kind of damage on old photos, such as dust, dirt, or scratches.
Effectively repair old corrupted photos/videos/words files with ease.
Free to convert old photos to any other format quickly.
How to Enhance Old Photos with iMyFone UltraRepair?
Step 1. Download UltraRepair from the iMyFone website. Select the 'Picture Toolbox' button in iMyFone UltraRepair.
Step 2. Then click on 'Image Coloring' to let it work its magic.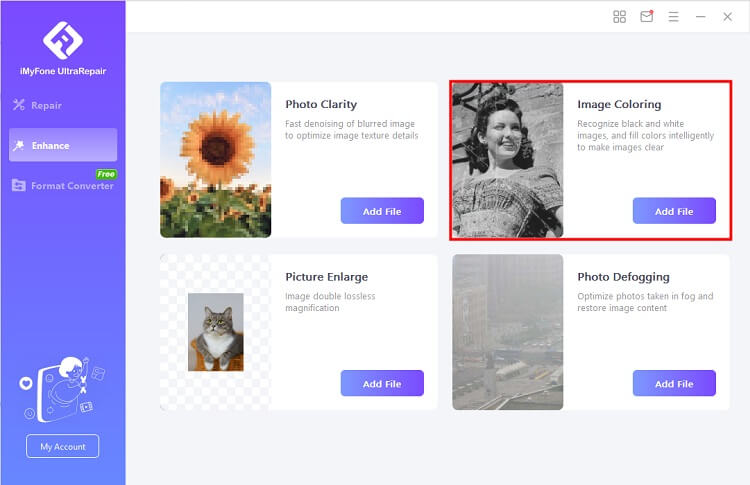 Step 3. Select the photo you want to enhance.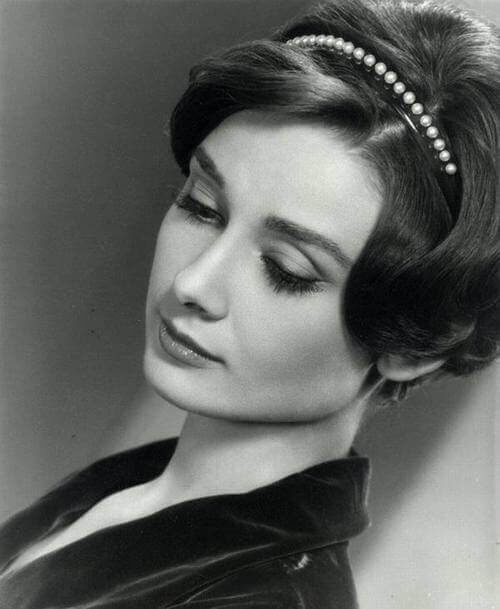 Step 4. Once you have obtained the desired results, save the repaired files on the PC by clicking the "Save All" button at the bottom or save a single file.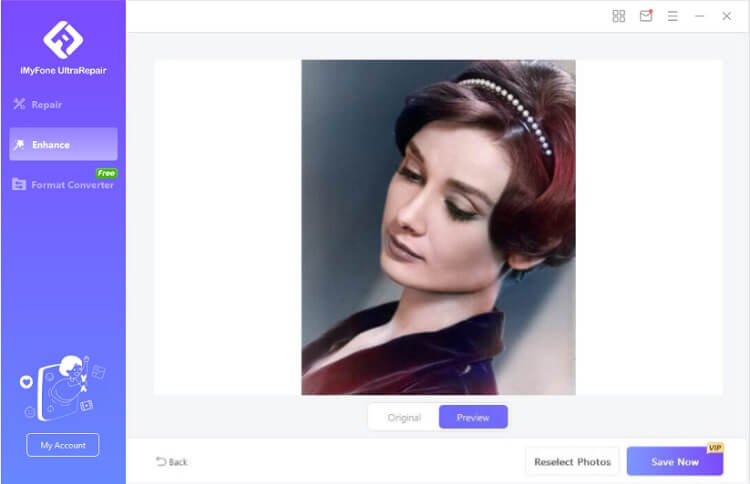 Like everyone else, we struggled to find a good old photo enhancer. We tested various software programs (both free and paid), read dozens of user comments, and finally found the best one, the iMyFone UltraRepair. Many people have been able to restore their treasured moments and have stated that it is the easiest and safest to use compared to other complicated tools available.
3 Free Old Photo Enhancer Apps for iOS and Android
Finding the right editing tool for different situations can be hard—and even harder when you don't have much time. But luckily, there are some great apps out there that can help you prep your images in no time. Here are three of my favorites:
1

Snapseed

Snapseed is a free photo editing app for iOS and Android that can be used to enhance your photos. It has a range of effects, filters, and tools that make it easy to transform your photos into something more interesting. Aside from correcting creases and scratches, Snapseed allows you to change many things like brightness, saturation, contrast, curves, and shadows.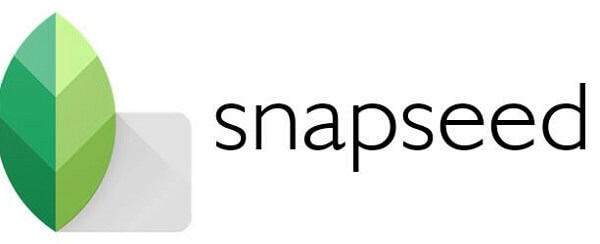 Users can further enhance pictures with professional presets and tools.
28+ tools for professional editing.
Simple interface.
Export pictures in common file types like JPG and PNG.
No ads or in-app purchases.
Users have to be vigilant while saving work.
Beginners might have to work their way around.
---
2

Adobe Photoshop Express

Adobe Photoshop Express is a free photo editor app you can install on your iOS or Android device. It's available on both platforms and features a wide range of editing tools, including an old photo enhancer and filters, frames, and borders.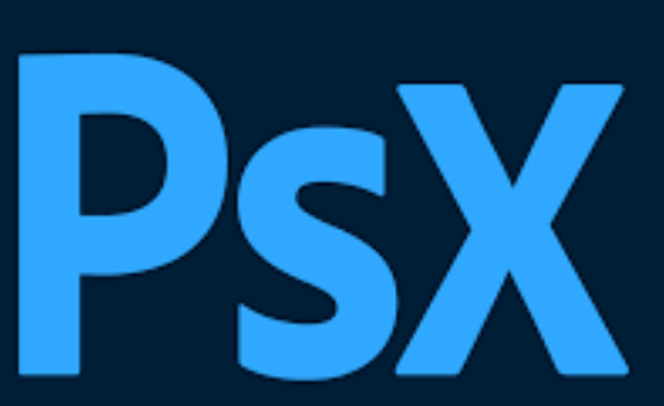 The app has been around since 2015, but it's still one of the best options for quickly adding some polish to your photos without having to spend time learning how to use professional-level software like Photoshop (which also costs money). The interface is simple enough that even beginners should have no problem getting started with their first round of edits!
Easy-to-use interface.
Great selection of filters/effects.
Social media sharing option included in the toolbox.
Free updates every month.
No ads or in-app purchases.
Not as powerful or comprehensive.
Not suitable for editing large photos
---
3

PikFix

PikFix is a free app for iOS and Android that makes your old photos look better. The best part is that before switching to this app, you don't need any prior knowledge of photo-editing software. It has many features that will help you get the best results from your old photographs.

PikFix can fix your old photo, no matter how blurry it is. With standard or greater quality, such as 4K resolution, its old photo enhancer instantly transforms hazy images into clear, defined ones. Moreover, the app can remove blemishes, red eyes, and dents and improve lighting in photos. PikFix also gives you the option to enhance colors or apply filters to your photos.
Easy to use and has a user-friendly interface.
Auto-fixes old photos.
Has almost a hundred filters to select from.
Allows you to save your edited photos in high resolution or export them as a PNG file.
Only works with images in JPEG format.
Limits users to only 10 photos per day.
Low editing tool.
The Bottom Line
So, what do you think about our top 7 old photo enhancers? There are just so many free photo enhancers out there, and it's really hard to pick the best one from so many.
However, iMyFone UltraRepair can help you scan, repair, and restore your old photos without fearing about losing their quality. The old photo enhancer also has a friendly interface that is easy to use even by a beginner!
In addition, there is no need to worry about the quality of the photos restored by UltraRepair, leaving you regretful. So, don't waste your time and money on expensive photo editing tools that may not be worth it. Instead, try the iMyFone UltraRepair now!