iMyFone Ultrarepair
Free download iMyFone Ultrarepair to fix "unsupported file format" error on Android easily.
If you use Android, you've probably come across a file that has an unsupported file format error. This can lead to confusion, as sometimes the unsupported file type can originally be opened before. The unsupported file format can be an issue if it happens to be an important file. Don't worry, this article provides some tips and tricks you can do to fix it.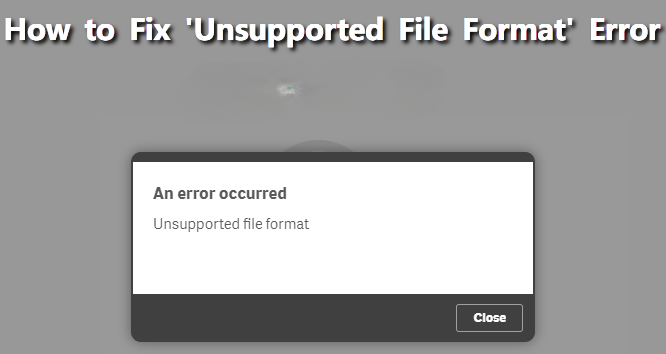 Part 1: What is Unsupported Format Error
In order to know how to fix the unsupported format error on Android, you will need to have a better understanding of it first:
When using an Android or smartphone to access photos or JPEG files, you may receive error messages such as "file type not supported" or "unsupported format error." This problem appears when you try to explore photographs in the Android gallery, Google Photoshop, or even a file manager.
When this error happens, you will not be able to open the said photo or file. Sometimes you can recognize this issue from the thumbnail right away, as the thumbnail does not show the preview of the image. So, if your images do not show the thumbnail, there's a big chance it has the unsupported format error.
Part 2: Why Does It Show "Unsupported Format" Error on Android Phone
There are several things that can cause the unsupported format error on Android to appear. Here are some of them:
1. SD card position
It is not uncommon for device owners to accidentally flip their SD card or position them awkwardly. This can cause the phone to fail to recognize the SD card and its items properly, and this can occasionally lead to unsupported file format on Android.
2. Storage issue
Another cause for unsupported file format is the storage issue. There are times when the memory is full, and this might cause the files not to be loaded (although this is a rare case). Sometimes having the file in the storage itself causes the file to be broken, resulting in the unsupported format.
3. Sudden shutdown of device
Have you ever used your device then it shuts down in the middle of opening a file? If that's the case, there's likely a chance that your file might end up broken.
4. Virus
If a storage issue breaks your file, there's a chance that a virus is the reason for the damage. A virus attack can cause some files to be inaccessible on your phone, causing the unsupported format issue.
5. File size
Believe it or not, but a large file size can lead to corruption if you place it on your phone. Sometimes you also cannot access the file because, well, it's too big to be accessed. If you have big files, it's best to access them on your PC.
6. Device damage
If your device is damaged (especially the inside of it), it can cause minor disturbances, and unsupported file format is one of them. You can reformat the device, but sometimes it won't change the unsupported file format issue.
Part 3: How to Fix Unsupported File Type Error with Ease
If you come across an unsupported format error on Android, no need to panic. If the damage is not permanent, it is fixable. You can try some of the things listed below:
01

Ensure Stable Network Connection
Sometimes the error is caused by our network connection that leads to file download stopping halfway. If this fits your scenario, you can do the following:

Put your wi-fi-router higher. People tend to put their router at the bottom. It's more convenient to reach, of course, but it does not guarantee the best connection you will get. The objects surrounding the router can hinder the signal sent to the router, and this might lower its performance. Hence, it's best to put the router high, somewhere near the ceiling.
Make sure the space surrounding the router is neat. As stated before, cluttered items can block the signal the router receives. For this reason, you must have a personal space for your router so it works smoothly.
Make your own DIY "signal sharpener." You do this by cutting a can then place half of it surrounding the router's antenna (like a semi-circle). Note that this trick is not proven yet. However, people tend to do this because they've heard of the trick.
If you're in another room, maybe the signal doesn't reach the room. If this happens to you, you ought to get an extender so the signal can reach more area in the house. Or, you can buy another router! Sometimes having another router works better, especially if you live in a two-floor house.
02

Restart Your Android Phone
If the issue is with your device, you can try restarting the Android Phone. All you need to do is press the Home button and the volume down button together for several seconds, or simply press power button and hold until the options pop up. After that, your phone will go off and turn itself on, indicating that the restart is successful.

03

Reduce File Size
To solve the issue of the file size, you can reduce the file size so that the file can be accessible. If the file is a document, you can remove unnecessary things such as images and videos to reduce the size. If it's an image, you can reduce the size by using Paint:
Open Paint and load the image.
Go to Home > Resize.

Change the 100 to the amount of percentage you want (must be smaller).
If you use pixels, write how many pixels you want the file to be. Make sure you maintain the ratio.
Save the file.
04

Use File Repair Tool
If all the tips above do not work, you can seek the help of third-party software such as iMyFone UltraRepair. Staying true to its name, iMyFone UltraRepair is created for the purpose of repairing computer files such as images, documents, videos, and many more. iMyFone is a straightforward software, so you don't need to worry about getting lost in the middle of the repair process. Besides, iMyFone UltraRepair can convert videos and images files to any other formats for Free. Pretty cool, isn't it?
iMyFone UltraRepair - Fix Unsupported File Formats
A powerful file repair tool that safe and secure to use.
Repairs corrupted, damaged, broken videos and photos in just 3 simple steps.
User-friendly interface, everyone can use.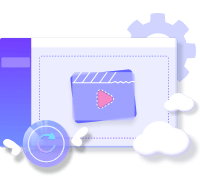 See how to fix unsupported file format error via iMyFone UltraRepair
Step 1.Install iMyFone UltraRepair on your PC by clicking the blue button below. And upload the unsupported format error photos by clicking the "Upload Photo" button.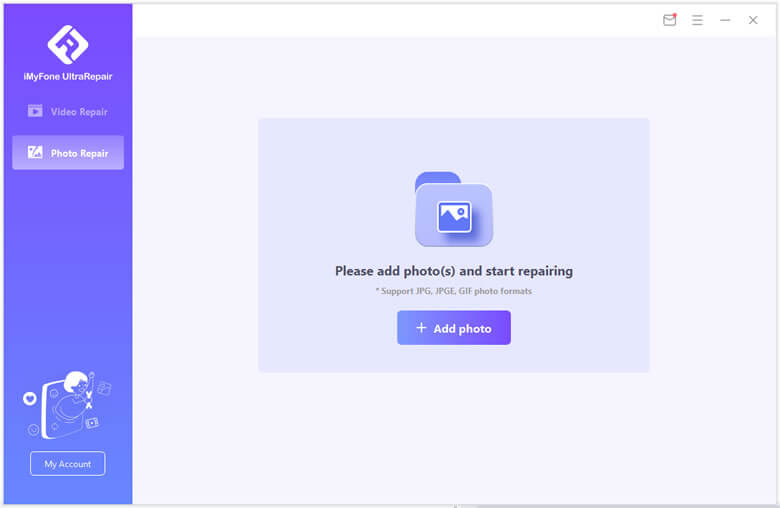 Step 2.Check the photo you upload and click Repair button on the screen to start the procession.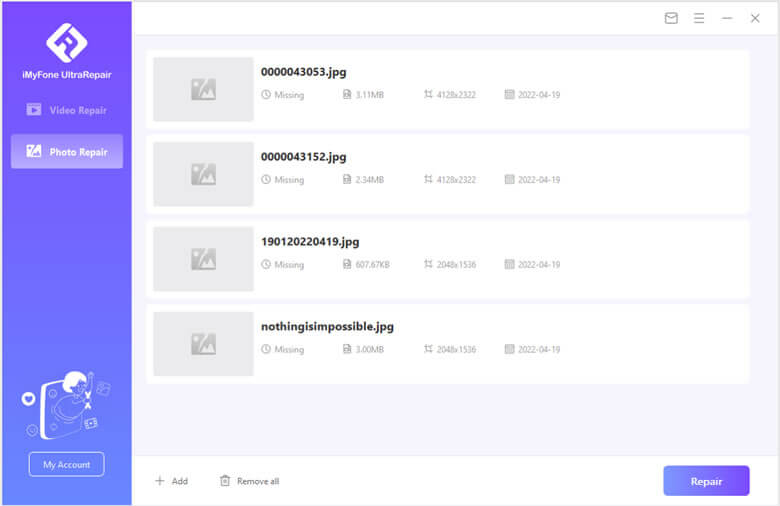 Step 3.Now save and open the repaired picture to see whether it can open normally or not.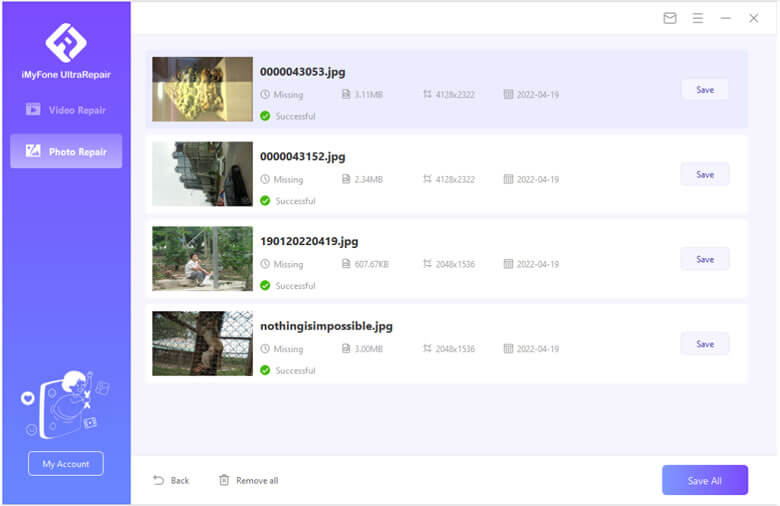 Limited Time 10% off Coupon Code for iMyFone UltraRepair: YTR5E7
05

Convert File to A Supported Format
Sometimes an unsupported format error on Android happens because the file has the wrong extension. If this is the case, you can easily rename the extension by right-clicking the file then choose rename.

Bonus: Tips to Avoid Unsupported File Format Error
There are some aspects that need to be watched over when you're handling your files, namely the file size, file extension, and the condition of the device. As long as the size isn't too big, you use the correct file extension, and the device doesn't have the tendency to shut down in the middle of usage, you are good to go.
FAQs: More about Unsupported Media Format on Android
1. Which media format is not supported by Android?
AAC, AMR, FLAC, MIDI, MP3, PCM/WAVE, and Vorbis are the most popular codecs supported by Android handsets. In the meanwhile, Android smartphones do not support the AVI format.
2. Why won't video play on Android?
For a variety of reasons, the video might not be playing. The source of the video could not be downloaded, or the header of the video file may be missing or destroyed. Another reason is that one or both of the video and audio components are out of sync.
Conclusion
Getting an unsupported file format is an issue that is no longer alien to most of us. Thankfully, files that do not have permanent damage can be fixed using tips and tricks. And if the tricks don't work, we can always use software such as iMyFone UltraRepair. It's easy, fast, and does the job well. Click the free trial version below to say goodbye to unsupported file formats!