PowerPoint is one of the most popular presentation software business professionals use worldwide. However, there are times when users experience problems with PowerPoint. One of the most common issues is PowerPoint cannot open. You may feel frustrated when you try to open a PowerPoint presentation, but the program fails to start. You're not alone. Many people have this problem.
This article will discuss some of the possible reasons why PowerPoint might not open. We will also provide some solutions that may help you fix the issue. Keep reading to learn more.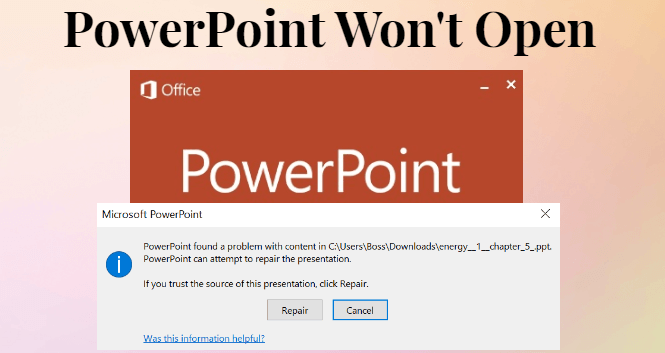 Part 1. Why My PowerPoint Won't Open
If you're trying to open a PowerPoint file and it won't open, there could be several reasons why. Here are some of the most common reasons:
The PowerPoint file is corrupt. This is a common reason why PowerPoint files won't open. If the file is corrupt, it means that the data in the file is damaged or corrupted.
The PowerPoint file is not compatible with the version of PowerPoint you're using. If you're trying to open a PowerPoint file created in an older version of PowerPoint, it might not be compatible with the newer version you're using.
The PowerPoint file is password protected. If the file is password-protected, you'll need to enter the password to open it.
A virus corrupts the PowerPoint file. If a virus damages the file, it can damage the data in the file and make it unreadable.
Part 2. 6 Best Methods to Fix PowerPoint Won't Open
You can try 6 methods to fix error that PowerPoint can't open. The steps of these methods are as below. Choose the suitable one to follow.
01

Use a Professional Repair Tool
If your PowerPoint is corrupted, the best way is to use a professional repair tool - iMyFone UltraRepair to fix your broken PPT. It is designed to repair damaged or corrupt PowerPoint, Word, Excel or PDF files instantly. This product is aimed explicitly at repairing files. It can often fix corruptions where other software programs cannot. No matter what's the problem of your files, UltraRepair can fix those issues with ease.
iMyFone UltraRepair - Repair Files
UltraRepair can help repair all formats of broken files, including PPT, photos and videos in just 3 steps. It also supports to repair corrupt PowerPoint in batch.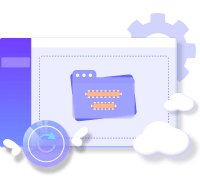 Let's See How to Fix PowerPoint Can't Open with UltraRepair in 3 Steps
Step 1. Launch UltraRepair and choose "File Repair", then click "Add File" to upload the file you want to repair. Here we take word file as an example.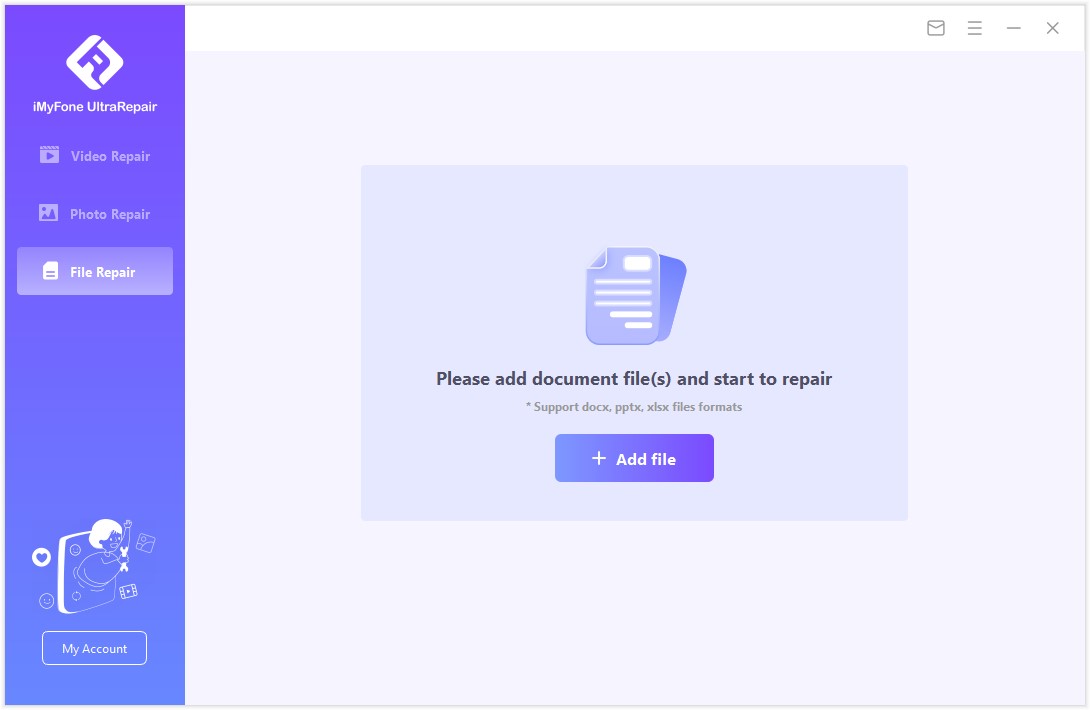 Step 2.Check the file you upload and start the repair procession.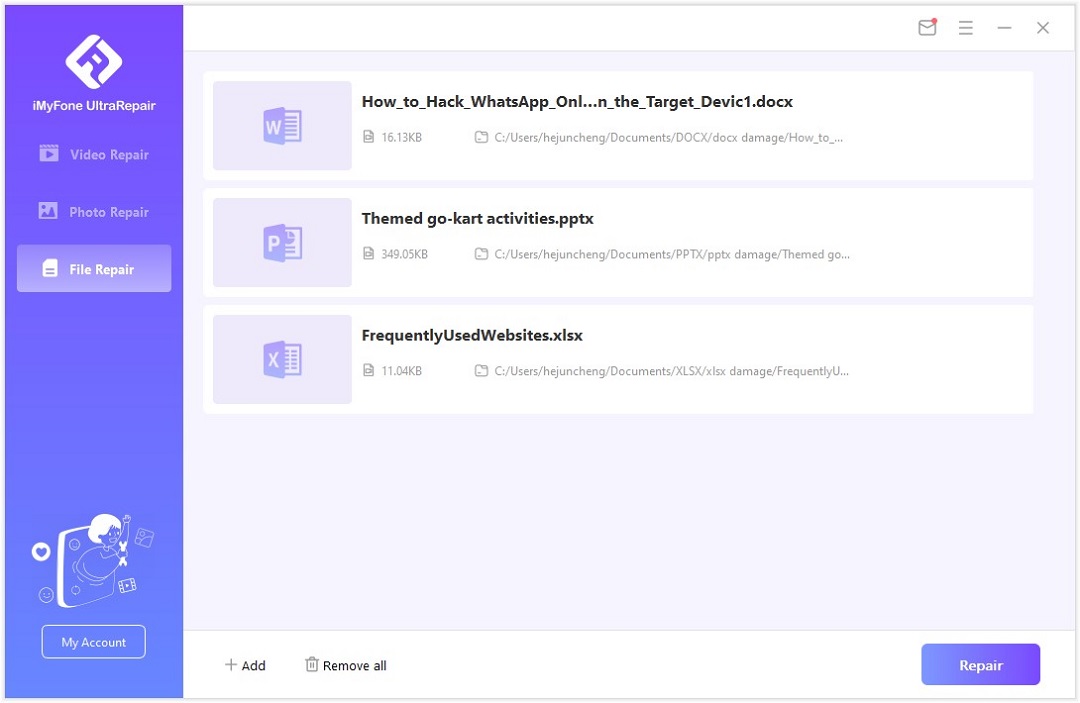 Step 3.After a minute, your broken or corrupt PowerPoint will be successfully fixed.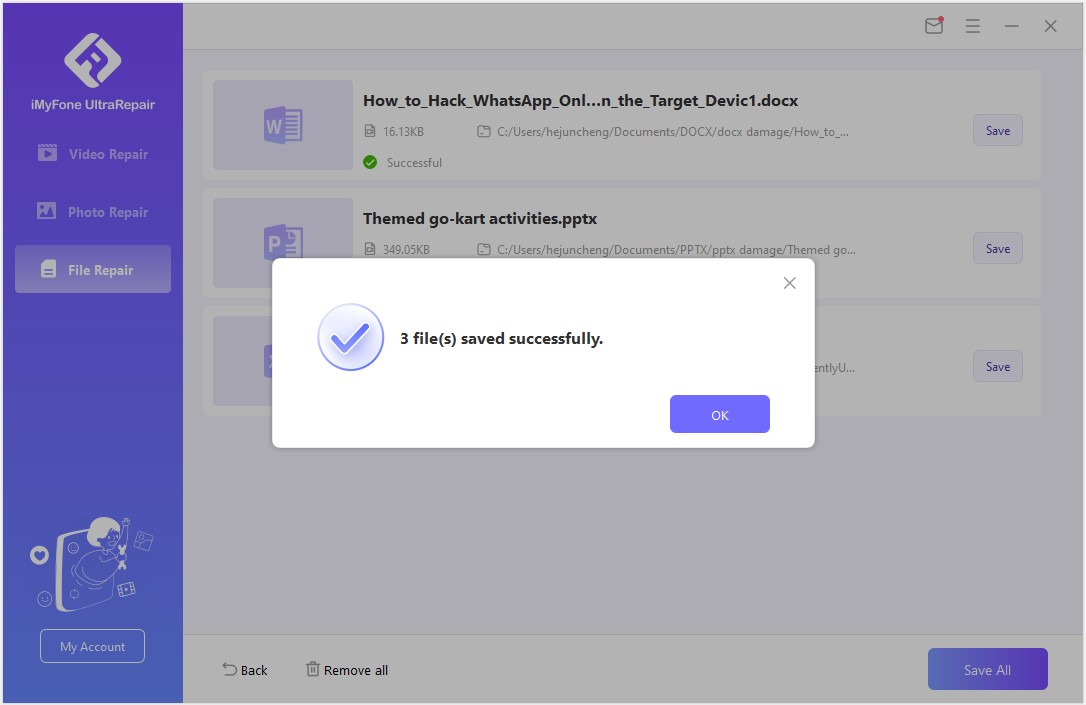 Limited Time 10% OFF Coupon Code for iMyFone UltraRepair: YTR5E7
02

Update PowerPoint to the Latest Version
One of the first things you should try is updating PowerPoint to the latest version. Microsoft releases updates for PowerPoint regularly. These updates often include fixes for bugs and other issues.
To update PowerPoint, open the program and go to File -> Account -> Update Options. If any updates are available, click on Update Now. Restart once the updates are installed, and try opening your file again.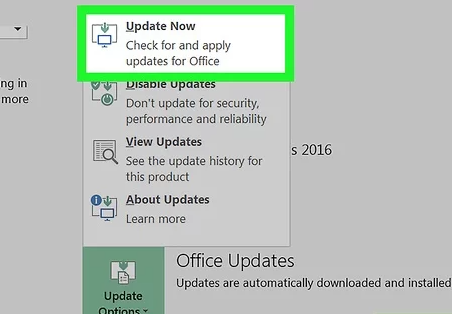 03

Unblock PowerPoint File
If you're trying to open a PowerPoint file that is stored on your computer, it might be blocked by Windows. Windows will sometimes block files that it thinks might be unsafe.
To unblock a PowerPoint file, right-click on the file and select Properties. In the Properties window, click on the Unblock button. Once the file is unblocked, try opening it again in PowerPoint.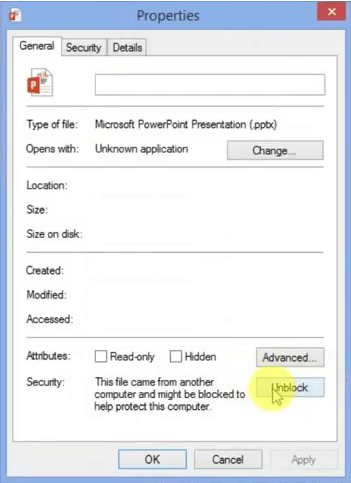 04

Disable Protected View Settings
PowerPoint has a feature called Protected View. This feature is designed to protect your computer from potentially harmful files. However, this feature can sometimes block legitimate files from opening.
To disable Protected View, open PowerPoint and click on the File tab. Then, click on Options. In the PowerPoint Options window, click on Trust Center. Then, click on the Trust Center Settings button.
Scroll down to the Protected View section in the Trust Center window and uncheck all three options. Once you've done this, try opening your PowerPoint file again.

05

Launch PowerPoint in Safe Mode
If PowerPoint has trouble opening due to an add-in or other issue, you can try launching the program in Safe Mode. This will disable all add-ins and other features, allowing you to troubleshoot the problem.
To launch PowerPoint in Safe Mode, hold down the CTRL key while you start the program by double-clicking its icon or by double-clicking the icon for a PPT, PPTX, PPS, PPSX file. Hold the CTRL key down until you see a message box that asks whether you want to start in safe mode. Click Yes. This will launch PowerPoint in Safe Mode. Once PowerPoint is open, try opening your file again.

06

Repair Microsoft Office on Window
If PowerPoint is still not opening, you can try repairing Microsoft Office. To do this, open the Control Panel and click on Apps and Features. Then, find Microsoft Office in the list of programs and click on the Change button.
In the Microsoft Office Setup window, click on the Repair option. Once the repair is complete, try opening PowerPoint again.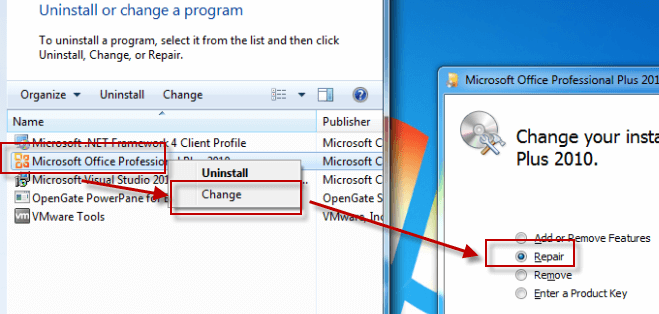 If you're still having trouble opening your PowerPoint file, you can contact Microsoft support for help.
Part 3. FAQs about PowerPoint Files Not Responding
1. How do you reset PowerPoint?
One way is to restart your computer, which will reset all of the running programs.
Another way is to delete the PowerPoint presentation and then open it again. This will create a new presentation with the default settings.
Finally, you can also reset the program's settings to their defaults by going to File -> Options -> Advanced and click on Restore Defaults.
2. How do I save an unstable PowerPoint?
Save the presentation as a PDF and open it in Adobe Reader.
If it doesn't work, save the presentation as a PowerPoint Show (.pps) and open it in PowerPoint. This will disable some of the features that might be causing the instability.
If neither of those solutions work, try copying and pasting the text from the presentation into a new document and then saving it as a PDF or any other file type.
Conclusion
If PowerPoint doesn't open, there are a few ways you can try to fix it. We hope this article will helpe troubleshoot your PowerPoint. If you're still having trouble opening your PowerPoint file, contact Microsoft support for help. They should be able to help you resolve the issue. Or, you can find a fast and direct way to settle down this problem. You can use a third party tool - iMyFone UltraRepair that we have mentioned above.