Top 8 Solutions to Fix Excel Running Slow - 100% Work
Category: Repair Files
4 mins read
Excel slow to respond is one of the issues that has plagued many, the issue doesn't exist for everyone, but when it occur, it's frustrating to see your time be consumed by this software delay. But don't worry, here we will discuss the causes of this problem and effective solutions to it.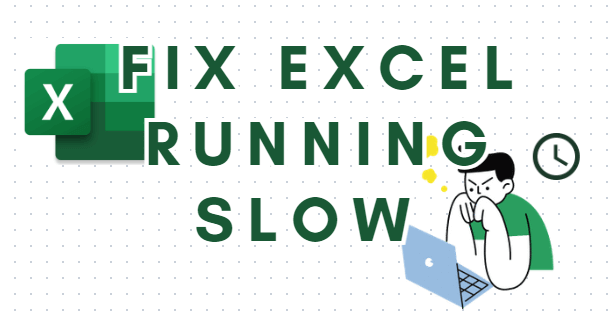 Free download UltraRepair to repair corrupted or broken Excel/Word/PPT files.
Part 1: Possible Causes of Excel Running Slow
Have you ever wonder why is your excel so slow? Excel is a powerful program used by millions for data analysis and calculations. However, sometimes Excel can begin running slowly, lagging when opening files or performing actions. There are several potential causes of Excel running slow on your computer.
One common reason is having a large Excel file with a lot of data, formulas, macros, add-ins, or objects like charts and pivot tables. The more complex the calculations, the slower Excel will perform.
Another cause can be having multiple add-ins installed that run in the background, using up resources.
Corrupted Excel files or installation issues may also be responsible.
Lastly, unsupported graphics drivers, desktop themes, conflicts with other programs, and background apps hogging resources could result in sluggish Excel behavior.
In summary, large unwieldy spreadsheets, insufficient system resources, software conflicts, and corrupted files are common explanations for Excel running slowly that may require troubleshooting to resolve.
Part 2: Top 8 Tips to Fix Excel Running Slow
Here we have searched for the best solutions to fix excel slow to respond.
01

Start Excel in Safe Mode

The first and the simplest solution that you can try out is to start Excel in the Safe mode instead of the normal mode. You can follow these steps to open Excel on your computer in the safe mode:

step 1. Close all Excel instances from Task Manager.
step 2. Go to run program by pressing the Windows key + R. Then type Excel/safe and run.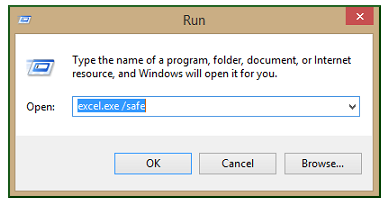 Now you will see safe mode on the top, indicating that now Excel is not open in normal mode.
02

Turn Manual Calculation Mode on

Excel has this amazing feature that makes everything calculate again when you edit or enter something in the file. It seems good for small files, but when you have a lot of data, for example, daily basis data calculation, it will be slow. So, it will be better if you enable the manual calculation feature. Here is how you do it:

step 1. Open Excel and go to files, then to options and find the Formulas section.
step 2. You will find Calculation Options and workbook calculations there.
step 3. Here you need to select the Manual. Also, uncheck the option that says "Recalculate Workbook Before Saving."
step 4. Save everything, and you will see your file working faster.

Now Excel will only be calculated when you manually press the F9 key to recalculate. It will be for saving a lot of resources.
03

Convert Unused Formulas to Static Values

Some people do not like formulas while some love formulas so much that they like to use them in every calculation. After all, formulas make using Excel so productive and easy. However, sometimes we only use a formula once, and then never use it. On the other hand, the formula might take up a lot of space in memory which will make things slow. So, you can convert them into static values, and everything will stay the same for you. Here are the steps that you need to follow:

step 1. Click on the cell that has such a formula. Then replace the formula with the value it vives.
step 2. Click on Save.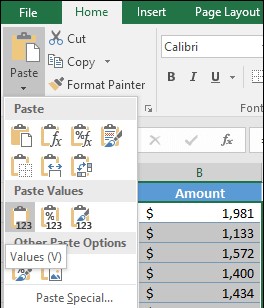 It is that simple, and you will never be putting the burden on your computer because of that formula again.
04

Avoid Volatile Functions

Volatile functions are the functions that are recalculated with every step you perform on Excel. These steps are a major cause of Excel being slow for most people. A common example of these functions is RAND(). So, if you are looking for how to fix Excel slow to respond issues, you need to make sure that you are using these functions as little as possible.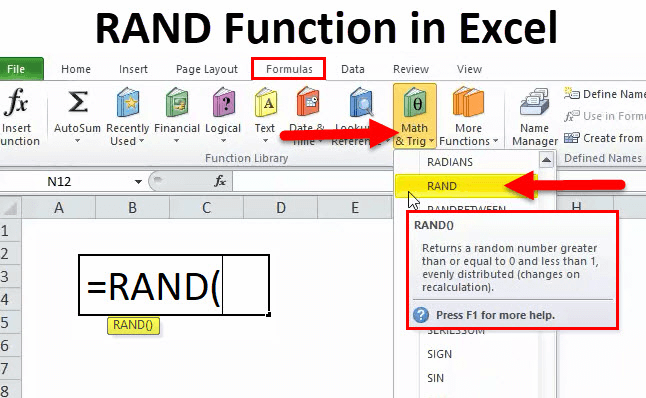 Take an example of using such a function that has its value effective for many cells. So, whenever a calculation completes, every cell has to change its value according to the formula. This never-ending chain reaction of repeating formulas makes things very slow. So, you need to use them generously and efficiently for the best experience.
05

One-stop Solution to Fix Excel Running Slow

Having a corrupted Excel file can be a reason why your Excel is taking so long to work. Well, none of the solutions may seem effective for this, but sometimes, the video or photos which is meaningful for you been damaged will also bother you. At this moment, you can use iMyFone UltraRepair for help. With this tool, you can repair any corrupted Excel, PDF, PPT file easily.

Step 1. Click "Add File" to upload the file you want to repair.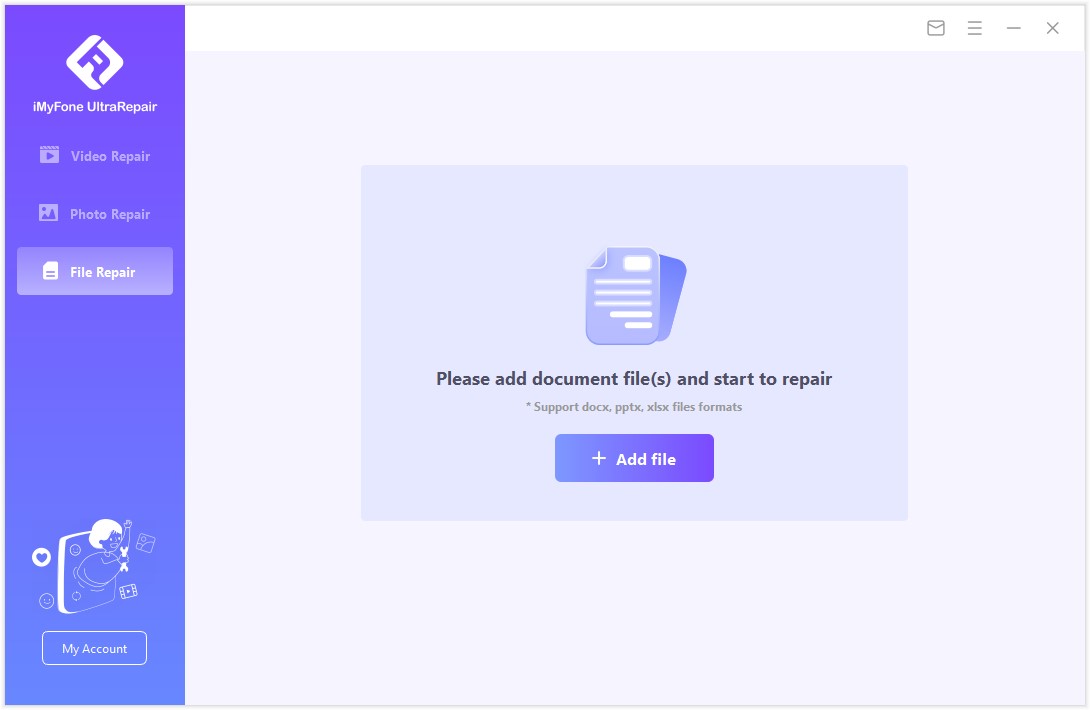 Step 2. Check the file you upload and start the repair procession.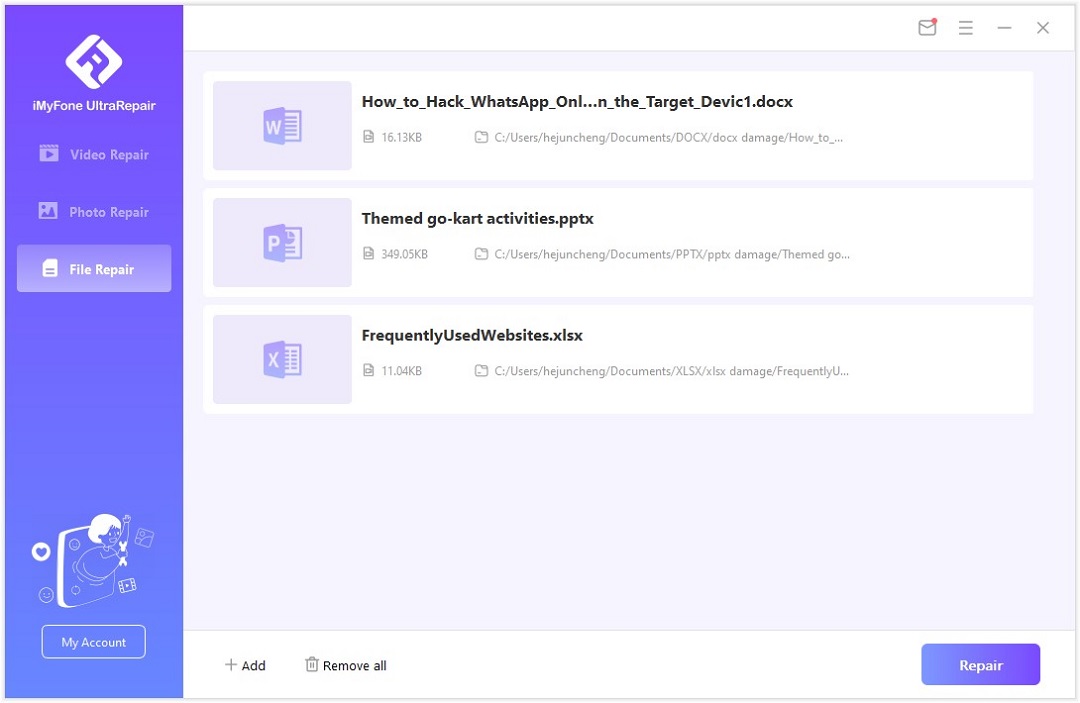 Step 3. Keep waiting for the repair procession finished.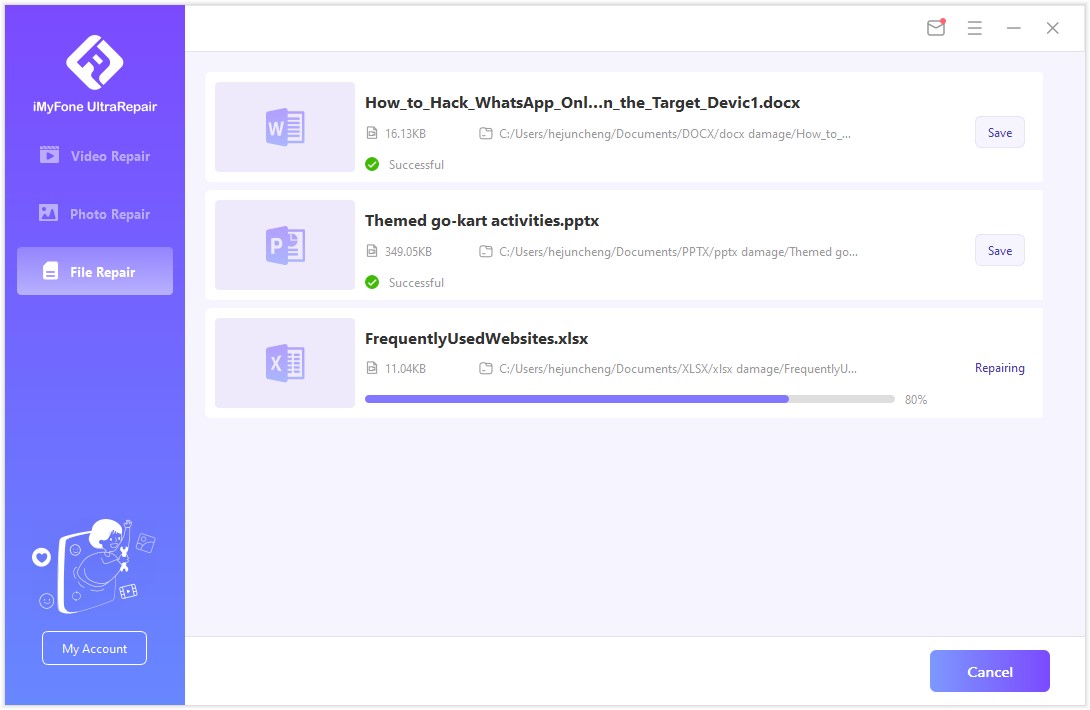 Step 4. Save the repaired on PC..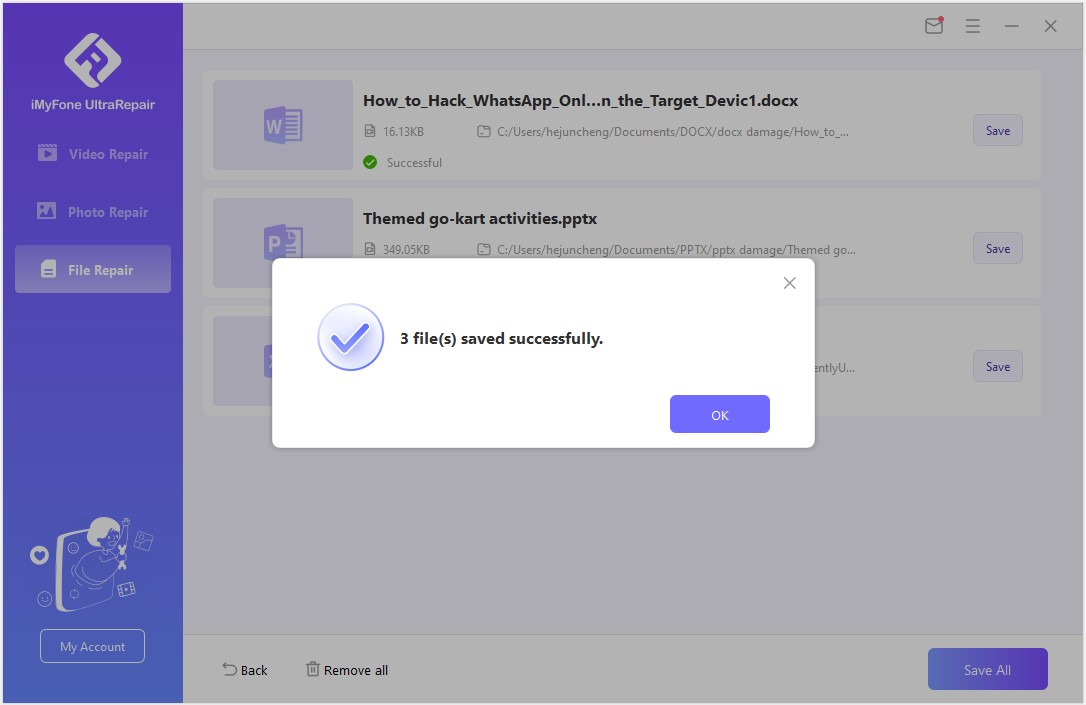 06

Repair Microsoft Office

Sometimes repairing Microsoft Office is the right solution for making your Microsoft Excel program run like normal again. Below are the steps that you need to follow for this to work:

step 1. Press the window key and search for Apps and Features.
step 2. Select Microsoft Office and select the Change option, then click on Repair.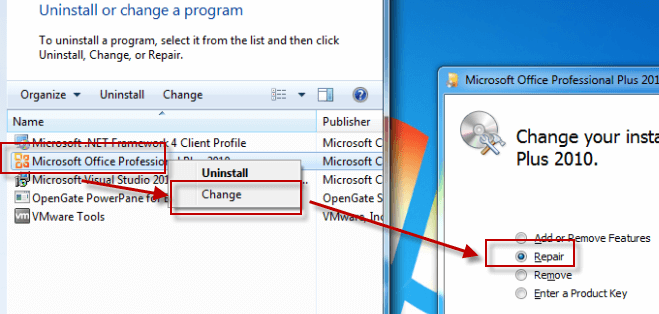 step 3. Follow through the repair process according to your version and complete the repair.
With these steps, you will be done with the Microsoft Office repair process, and your Excel should start working like normal.
07

Start Excel without Add-ins

Disabling Add-ins can be effective as long as you are using outdated third-party ones. So, here are the steps that will help you try this solution out.

step 1. Open Excel and go for Files, then Options.
step 2. Select Add-ins and then go for the manage dropdown to select Excel Add-ins.
step 3. Click on the go, and you will need to uncheck all the options.
step 4. Click OK and save everything.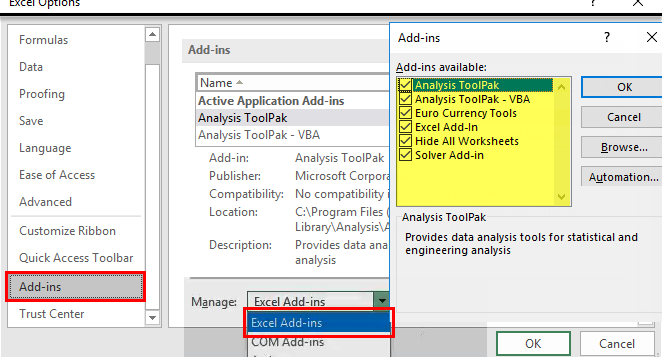 Restart Excel after these steps, and you may see a difference in performance and speed.
08

Avoid Using Entire Row/Column as References

Microsoft Excel is the program that thinks like software where when you reference an entire row or column, it manually checks things for every entry in that row and column. This takes a very long time, more than what you may be expecting. So, whenever you need to refer to something, make sure that you are not using the entire row or column as the reference.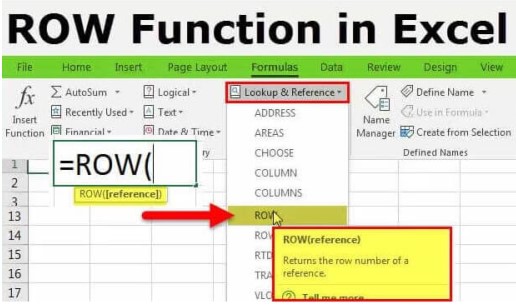 FAQs: Common Issues about Excel You May Want to Know
1

How do I clear Excel cache in Windows 10?

Clearing Excel cache in Windows 10 is a process that takes a few steps. You need to go to the Upload Center and then to settings. There you will find the option to Delete cache files. Confirming to delete will get the job done for you.
2

Why is Excel file so large with little data?

In most cases, the reason behind this has hidden worksheets, and one of those worksheets has huge data. Data redundancy between worksheets is another cause.
3

How can I free up system resources to speed up Excel performance?

You can free up system resources by closing unnecessary applications, disabling background processes, and clearing the cache and temporary files.
4

Are there any Excel settings that can be optimized for better performance?

Yes, there are several Excel settings that can be optimized for better performance, such as adjusting the calculation mode, turning off animations, and disabling automatic workbook calculation.
5

How can I reduce the file size in Excel?

You can reduce the file size in Excel by removing unnecessary formatting, minimizing the number of calculations, using cell references instead of copy-pasting, and deleting unused worksheets.
Tips for Avoiding or Fixing a Slow Excel
Here are some tips for avoiding or fixing a slow Excel application:
- Close unused workbooks - Having too many large Excel files open at once can slow things down. Close any files you're not currently using.
- Enable automatic calculation only when needed - Constant recalculation after every cell change can be resource-intensive. Go to File > Options > Formulas and uncheck "Automatically calculate formula" if you don't need it.
- Simplify formulas - Overly complex formulas with nested functions or lots of cell references can be slow to calculate. Try to simplify formulas where possible.
- Avoid volatile functions - Functions like NOW() recalculate with every change. Use them sparingly or convert to static values.
- Limit conditional formatting rules - Too many complex conditional formatting rules can bog things down, especially with large data sets. Minimize the number of rules.
- Split data into separate worksheets/files - Large data sets or formulas handling thousands of cells can slow Excel. Consider splitting the data into multiple worksheets or files.
- Delete unused styles, named ranges - These can cause file bloat. Delete ones you don't need.
- Check for add-ins causing the issue - Disable add-ins one by one and check if that resolves the slowness.
- Update Windows and Excel to latest versions - Newer versions include optimizations.
Conclusion
Facing your Excel running slow can be very irritating, especially when you have to use Excel files frequently. So, the only thing you can do is to know how to fix Excel slow to respond issue. In this way, you will be able to resolve the problem on your end, and it will make things quite smooth for you. Try iMyFone UltraRepair now, maybe it can solve your issue perfectly!