Our mobiles contain highly confidential information therefore, these are needed to keep safe through using app locks, screen locks and much more than these. But what if you forgot your password and Gmail details too? For sure, this will be a pathetic situation, as you will be stuck with an FRP lock. So, to get better ideas to bypass FRP of your mobile let's have a look at the following methods in this regard.
How to Bypass FRP Lock with Samsung FRP Helper V0.2?
Samsung FRP Helper v0.2 is a tool which can be used to bypass FRP of Samsung device. This tool is available for free and anyone can download it to use. But it can be complicated to complete the process.
Before you start to use it, you should know that:
It only supports Android Nougat 7.1.1 and earlier.
You should enable ADB mode on your Samsung.
A computer and USB cable should be prepared.
Here are some steps which you have to follow to unlock Google lock with Samsung FRP Helper v0.2.
After enable ADB mode on your device, download the Samsung FRP Helper v0.2 and install it on your PC.
Close antivirus software to ensure the process.
Run the application as administrator.
Connect your Samsung to PC with a USB cable.
Now choose "ADB mode", click "Read info" then "Remove FRP".
Your mobile device will restart when the FRP lock is removed.
Go to Settings on your phone and choose "Backup and Reset>Factory Data Reset".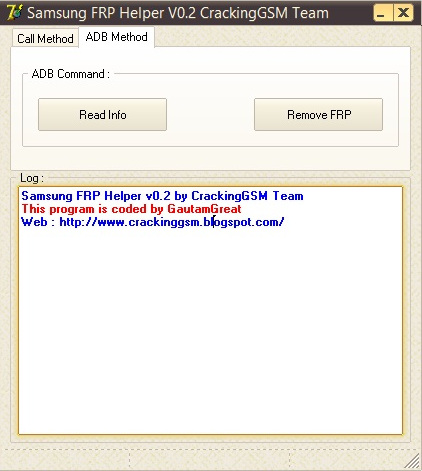 Limitations of this method:
Well, there are some reasons due to which we do not recommend the use of Samsung FRP Helper v0.2 to our users. Some of the common reasons are given below:
It supports Android Nougat 7.1.1 and earlier only, if you have some other Android version, then you have to downgrade it first.
You have to enable ADB mode on your device in advance which is complicated.
Your device may be bricked if some steps are not running successfully.
Best Samsung FRP Bypass Tool in 2023
Lockwiper (Android) is one of the best applications which can help you to get rid of the locked screen of mobile or can bypass FRP without knowing the password or Google account. Although there are many options which can be used but the limitations which are associated with the use of other methods can limit benefits or even sometimes can lead to a horrible situation. Therefore, LockWiper (Android) can be the best solution which is highly recommended.
What you can benefit by using LockWiper (Android)
Bypass FRP lock in case of a forgotten password and Google ID.
After removing FRP, you can re-access to all of your mobile's features.
You can use a new Gmail id on your mobile. Moreover, you will never be going to be tracked by your previous account.
It can unlock any type of mobile screen lock including password, PIN, Fingerprint ID, Face ID, etc.
LockWiper (Android) is easy to use the tool and you do not need any tech knowledge.
Easy steps to bypass FRP lock with LockWiper (Android):
Step 1: Download LockWiper (Android) application and install that on your PC. Launch it and select "Remove Google Lock (FRP)".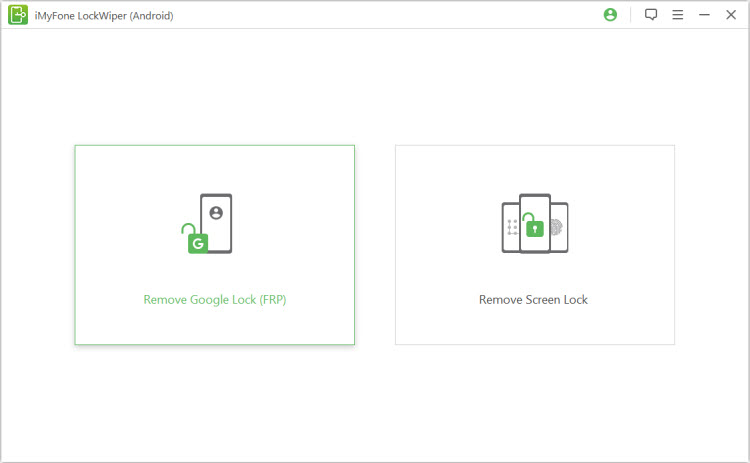 Step 2: Use a USB cable to attach your locked mobile with laptop or PC.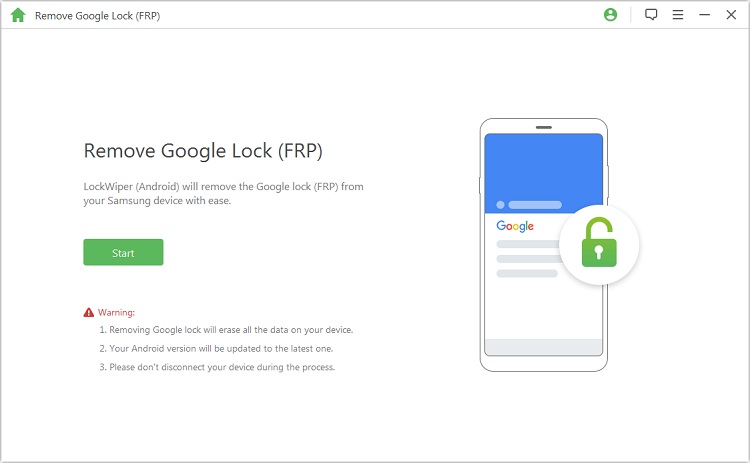 Step 3: Choose and confirm your device information.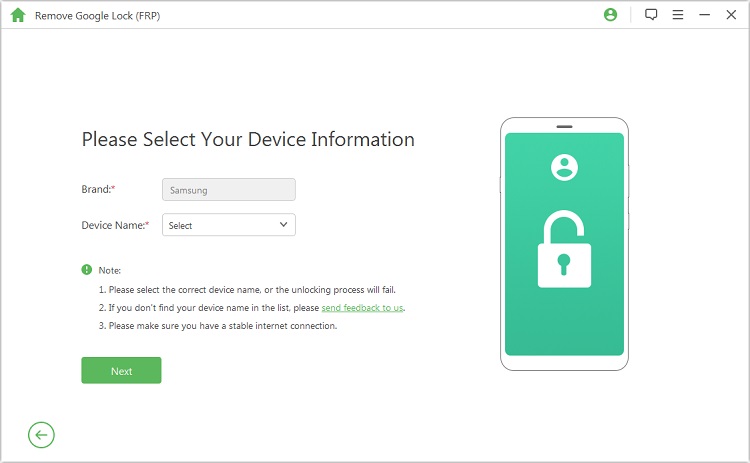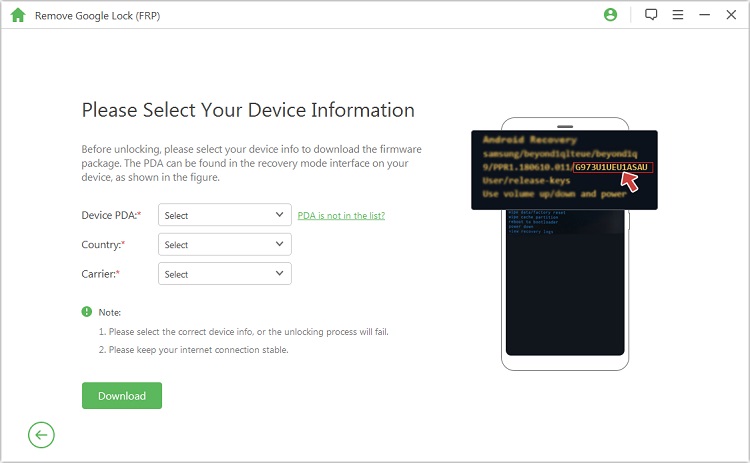 Step 4: Download and extract a data package for your device. Then wait for the app to prepare a suitable firmware package. Extract that too.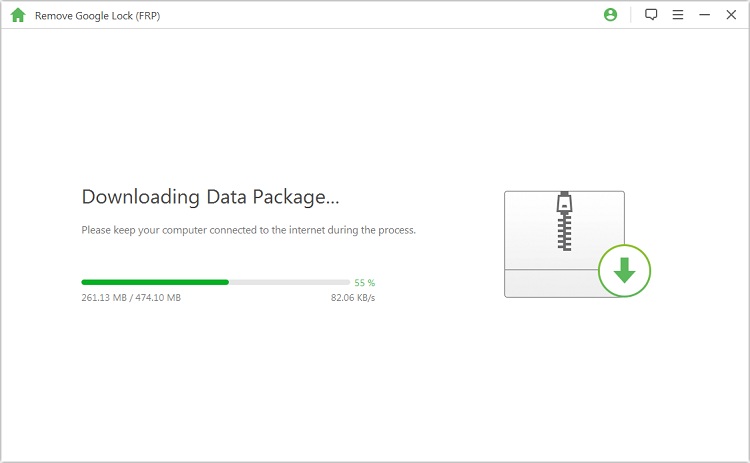 Step 5: Click "Start to unlock" and the application will unlock the FRP on your mobile.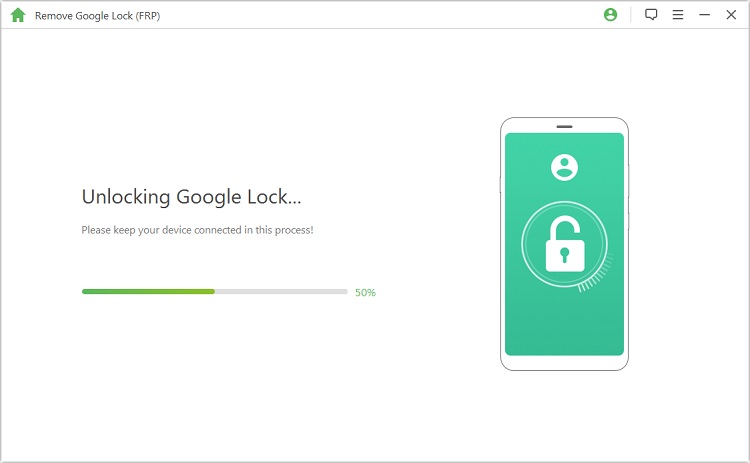 Step 6: Let the process finish to access your device back.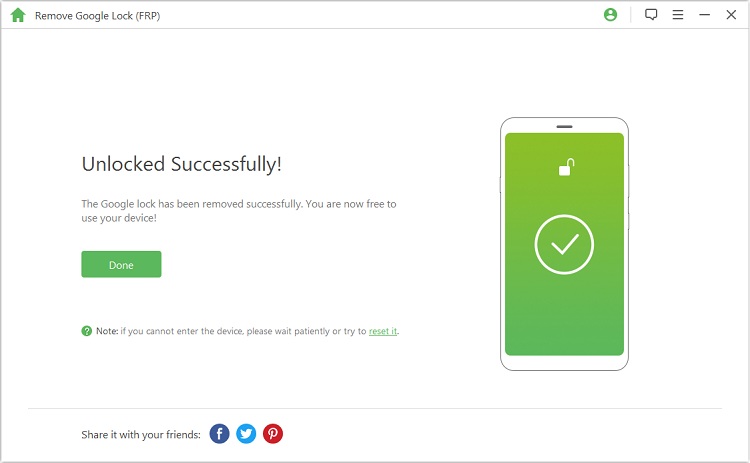 ---
Conclusion
If you are searching a better solution to get rid of the locked screen of your mobile or want to unlock your Gmail lock by keeping your device safe and secure then you must get the solution which comes with the minimum risk. It is because we understand the mobile devices are much important currently because we have our important data in these. LockWiper (Android) can be the best option in this regard because it can save you from every trouble and will let you get your mobile's access back.