The Android phone market has been enjoying a lot of high-end updates lately. One of such innovations that Android lovers can't seem to get enough of is the face unlock Android feature, which is now common among both high end and low budget Android smartphone users. This exciting technology prides in boosting your phone's security and taking privacy to a whole new level.
But while this technology has proven helpful, have you thought of the possibility whereby the face unlock Android feature fails? What should you do when you encounter this problem? Well, read on, and you'll find out in a bit.
Part 1. Android Face Unlock Not Working? Fix It Right Now!
1

Take Care of the Basics

For many Android phone users, you must have encountered this problem of Android face unlock not working at one point or the other. But before we delve into how you can solve this issue yourself, let's take care of the basics, shall we? There are a lot of reasons why the face unlock Android feature may not be working on your phone, and to correct this, you may want to do one or all of the following:

Double-check to make sure the front camera isn't covered by anything, say, screen protector, case, or dirt.

Make sure your face is visible (facing the camera), and you are in a place with adequate lighting.

When you're in a sunny environment, make sure that the sun and scanner do not directly reflect on each other.

Lastly, keep your phone close to your face when scanning. It would also be helpful if your phone is in portrait orientation.
2

Disable and Re-enable Face Unlock

Android face unlock, not working on your smartphone? No problem. Simply disabling and re-enabling this feature has proven to solve the problem for some people, so you may want to try that out. To do this, navigate to settings, security, and scroll down to face unlock settings of your phone and disable it. Having done that, you should restart your phone before enabling it once again. No luck? Check out other solutions below.
3

Reset Face Unlock on Your Android Phone

Resting the face unlock settings on Android phones has proven to solve this problem. For people who haven't had luck with the first tip, you should give this a try. Start by scrolling to setting, navigate to securities, select the face unlock option, and re-register your face. Before doing this, please ensure you're in a well-lit environment, so you don't encounter future problems. Interestingly, this would only take a few minutes.
4

Search for the Latest Updates

Without a doubt, facial recognition technology can get buggy after a software update. In most cases, developers roll out swift updates to fix this issue. Should that be the case, you may need to check for the latest software updates available for your type of Android phone. And this is easy. Simply navigate to settings, scroll to about setting, which allows you to manually check for updates. If there is an update, you'll find it there.

Tried all these techniques and still got the Android face unlock not working issue? Do not sweat it, we have all the solutions that will get the face unlock feature of your Android smartphone working again. Here, check out these exciting and easy tips that will help you solve the face unlock problems you're experiencing.
Part 2. Android Face Unlock Not Working? Unlock It with Ease!
Have you tried all the tips mentioned above, and the face unlock Android feature is still not working so you can't unlock your Android phone? Well, you should try iMyFone LockWiper (Android) unlocker, a powerful software uniquely designed to fix a lot of Android security issues, including face unlock problems. From forgotten screen passwords to entering wrong passwords too many times to a locked second-hand device and facial recognition not working, iMyFone LockWiper (Android) software will provide a lasting solution to these security problems.
Features of iMyFone LockWiper (Android) face unlock tool:
Help you unlock Android phone when your Android Face unlock not working.

Also help remove screen locks like PIN, pattern, passcdoe and fingerprint.

A great solution to Android users who have forgotten their screen locks and looking for a quick fix.

With iMyFone LockWiper (Android), you can do unlock Android phone within minutes.

Also support to unlock Google account/FRP lock without password.
Here is how to unlock Android face lock using iMyFone LockWiper (Android)
There are two modes of unlocking screen lock. Here we will choose the Remove without Data Loss mode.
Step 1: After you choose the unlock mode, click Start to continue.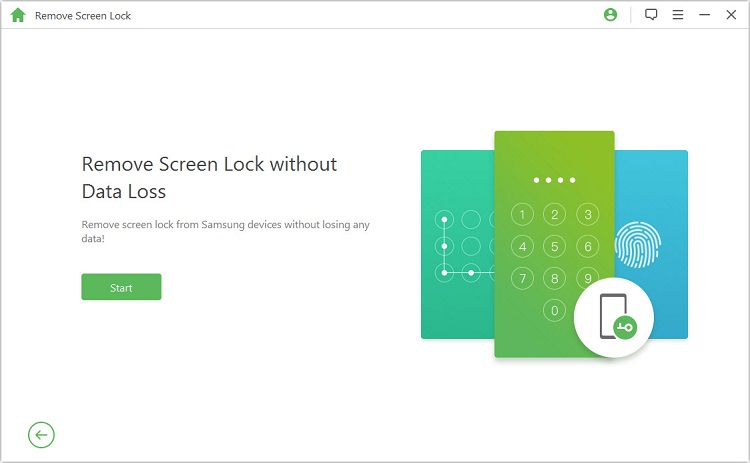 Step 2: Next, choose and confirm your device information.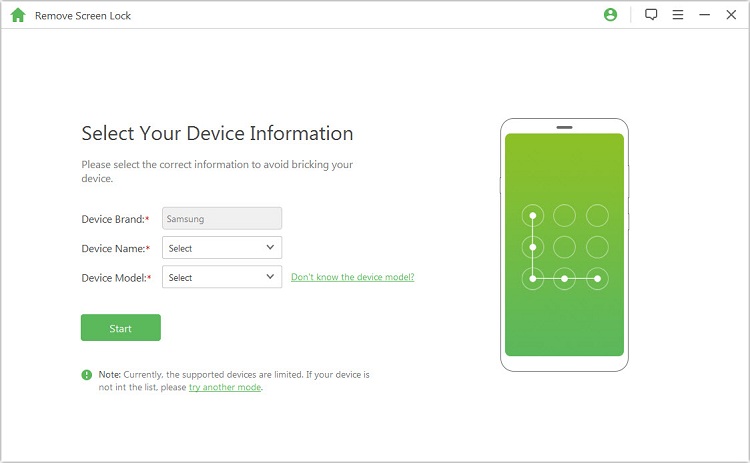 Step 3: Now, download the data package for your device.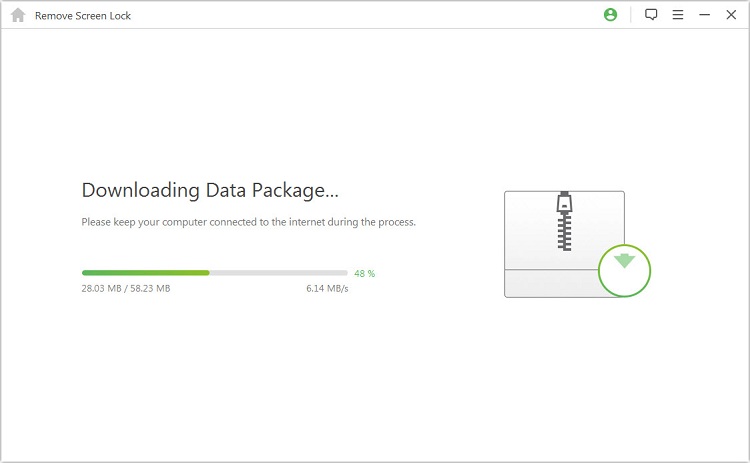 Step 4: Having done that, connect your Android smartphone to your computer using a USB cable.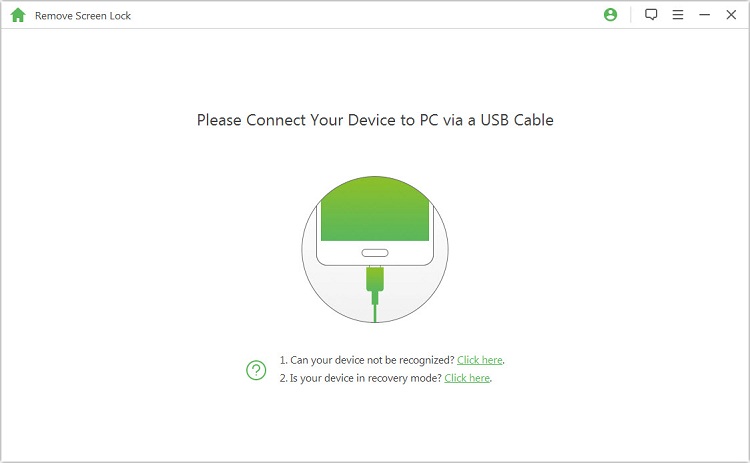 Step 5: Now, follow the detailed screen instructions on LockWiper (Android) to complete the unlocking process.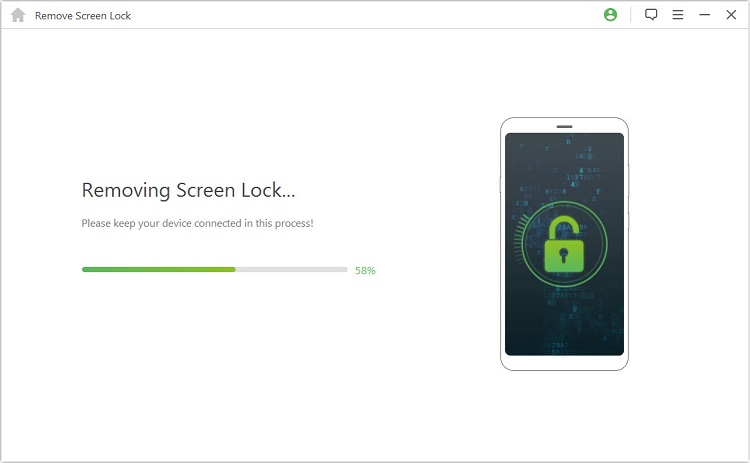 Easy right? We thought as much. One thing we love about this software is that it is easy to use, so you don't have to be tech savvy to navigate this software. This makes it a go to software for people experiencing security issues on their Android smartphone.
---
Dealing with face unlock Android problems can be pretty daunting, especially for people who really care about their security and privacy. Simply go through some of the tips in this article and select which one best work for you. For people having issues with some of the tips we mentioned above, using iMyFone LockWiper (Android) software will prove your best bet. Hence you don't need to be tech savvy to use it. Simply follow the instructions, and you'll have your phone working perfectly within minutes.