With having all of the important information on our mobile if you are going to get stuck in a situation where your phone gets locked and you even forgot the password of your Gmail then for sure this is going to be a terrible situation to get rid of. Well, there is no need to be worried now, because after reading the following methods you are going to get your hands on the effective ways to bypass FRP with SD card or an alternative FRP bypass tool.
Best FRP Bypass Tool - 2020 New
In a case if you have stuck with the situation where you have to bypass FRP services to get access to your phone, you can never deny the importance of using an easy FRP bypass tool in this regard. Lockwiper (Android) is one of the best applications which can help mobile users to get rid of a locked mobile in the best possible way. There are various types of mobile locks which we use on our mobile phones, LockWiper (Android) is always there to assist you and get you unlocked with ease, even with the annoying Google FRP lock.
Key features of LockWiper (Android) that bypass FRP easily:
Bypass FRP lock in an effective way if you have forget the Gmail account or the password.
Completely remove the previous Google account.
An easy to use interface if you do not have technical knowledge.
Get rid of the blocking or tracking by the previous account.
Removes any type of screen lock: Pattern, PIN, Fingerprint, Face lock.
How to use LockWiper (Android) to bypass Google Lock?
Step 1: Download and install LockWiper (Android) on your PC. Then go to "Remove Google Lock (FRP)" option.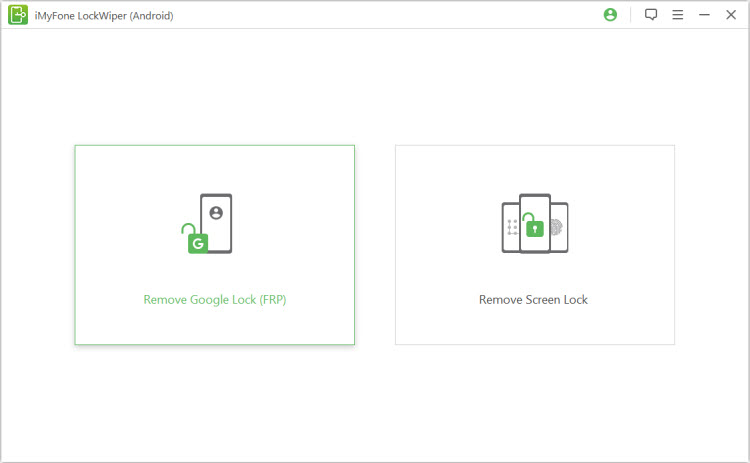 Step 2: Attach your mobile with your PC through USB cable.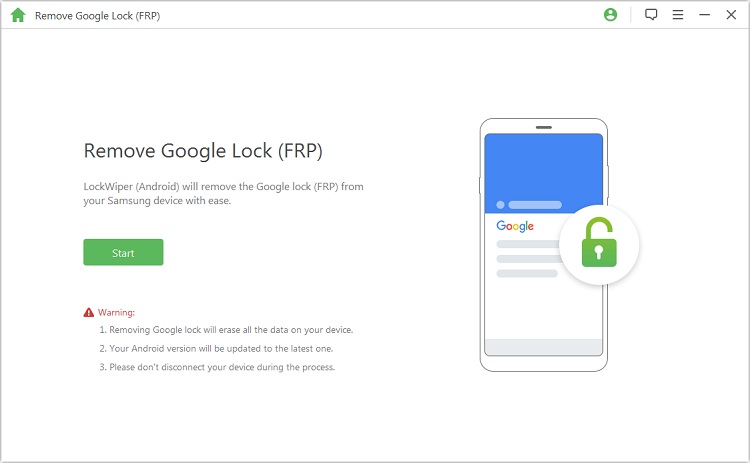 Step 3: Choose the info of your mobile and let the app prepare your data package.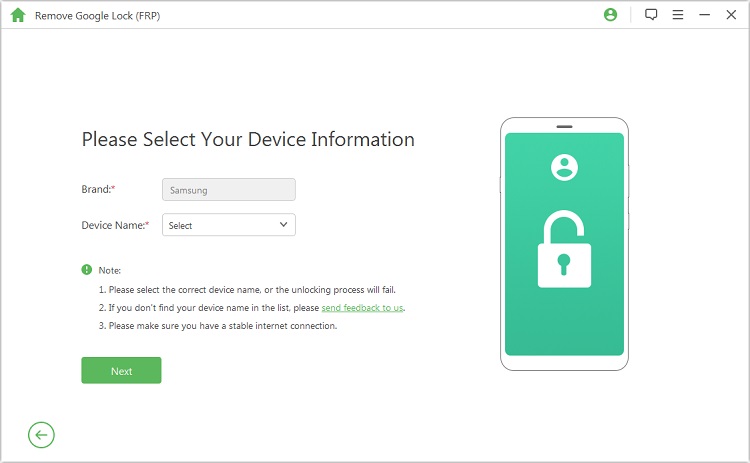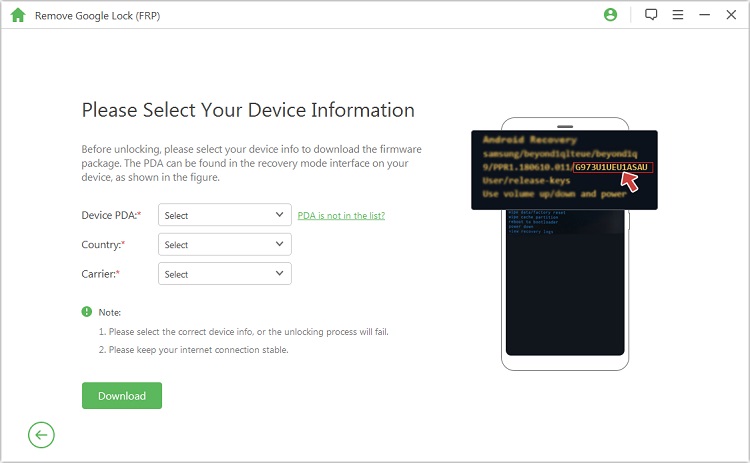 Step 4: Extract the data package after downloading.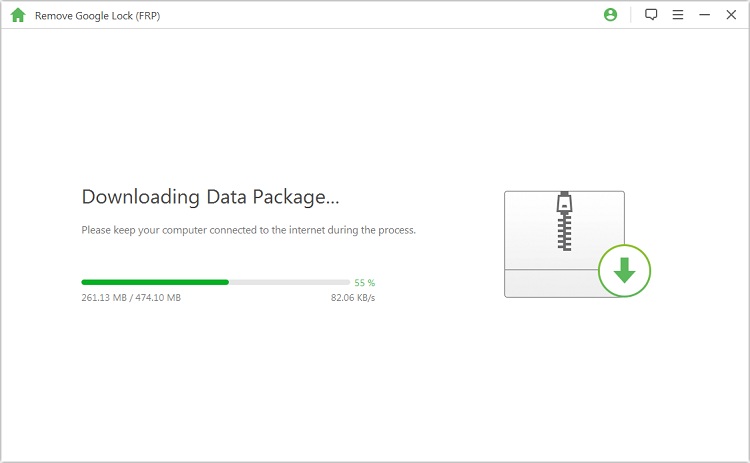 Step 5: Once the package is extracted successfully. The application will start to unlock your device.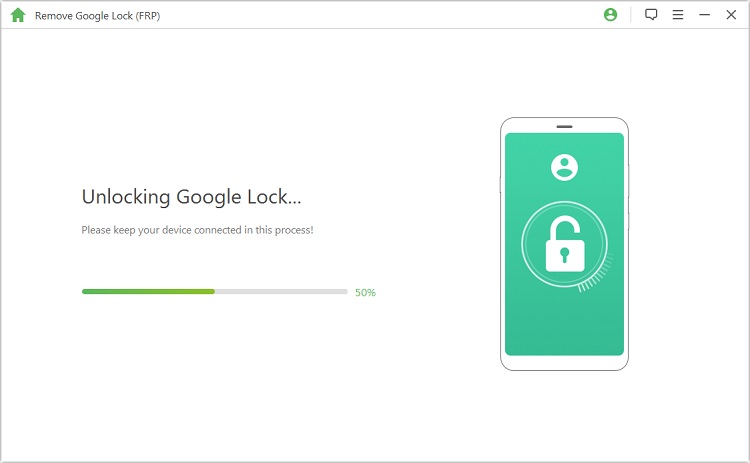 Step 6: After finishing the process, you can access your mobile unblocked.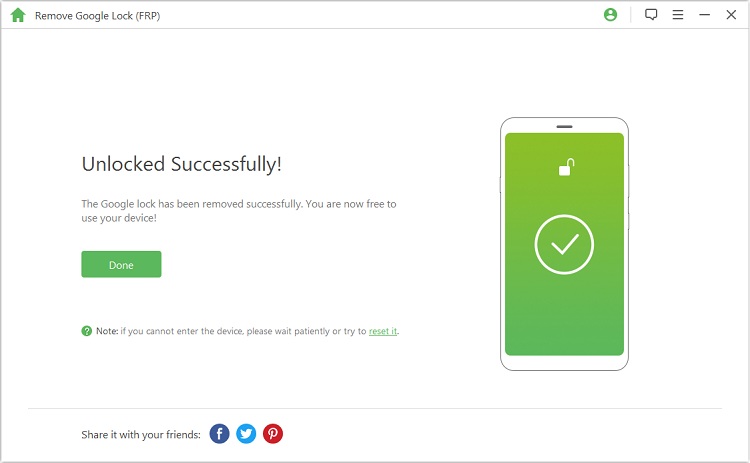 How to Bypass FRP With SD Card?
Bypassing FRP using an SD card can help in such kind of situation too. Before showing you the steps, here are something you need to prepare in advance.
1. An micro SD card compatible with your device
2. A micro SD card reader
3. A PC or Mac
4. An USB cable to connect your device and computer
Steps to bypass FRP with SD card:
Download Quickshortcut APK on your computer and copy it to the SD card with a card reader.
Insert the SD card into your device.
Download and run SideSync Application on your computer and connect your device via a USB cable.
When message "Open with" appears, choose "Galaxy Apps".
Then click "Agree" and "Install" to wait for the installation of SideSync.
When it finishes, click "Open > OK > Start".
Then tap the three dots icon on the top-right corner and open "Settings".
Tap "Save received items in > SD card".
Choose the APK file you downloaded to install it. Check "Unknown sources" if necessary.
Search for Google account manager and find "Type email and password".
Then sign in your new Google account.
Press the power button to restart your device.
It will say "Account added". The FRP is now bypassed with SD card.
Limitations of bypassing FRP with SD card:
1. It only works for Android 5.1.1 and earlier.
2. The process is too complicated and too many requirements.
3. it is not the method which comes with the 100% guarantee to work.
---
Conclusion

If bypassing FRP is the only solution which can help you to get your mobile phone unlocked, there are different methods for this purpose but it is highly recommended to go with the one which can let you face the least problems. Bypass FRP with SD card is one of the methods but is not a guaranteed and easy one. While LockWiper (Android) is one of the best ways to bypass your FRP because it comes with almost no error or risk and can be the safest and easiest way to utilize in this regard.