It is usually a bitter feeling to discover that the secondhand Android device you bought online is screen locked. Many people would check the online vendor's return policy to see if they can package the locked Android device back to the seller immediately. However, it would be more fulfilling to unlock the Android phone from your PC.
If you have accepted to unlock your smartphone from your PC, the next question you may have is, "How do I unlock my Android phone from PC?" Here, we are going to share exciting tips (ways) to unlock an Android device from the computer.
Check out the video tutorial to unlock Android phone without password:
Way 1. iMyFone LockWiper (Android) - Fast Unlock Tool
The best way to unlock any Android smartphone or mobile device from PC is by using iMyFone LockWiper (Android). There are other solutions, but LockWiper (Android) really makes the process effortless, painless, and smooth even to the extent that a non-technical individual can download, install and use it to unlock his/her Android device.
Features of iMyFone LockWiper (Android)
Remove all types of Android phone screen locks such as pattern, PIN, password, fingerprint, or face identification.

Unlock Android phone from PC in a few minutes.

Safe to use as it grants you full privacy of your data by totally wiping them off your device.

Deal with lock screens such as broken screen, faulty key, or disabled device.
How to unlock Android phone from PC using LockWiper (Android)
Step 1: Download and launch iMyFone LockWiper (Android) on your PC or Mac, and click "Start" to begin the process of unlocking your device.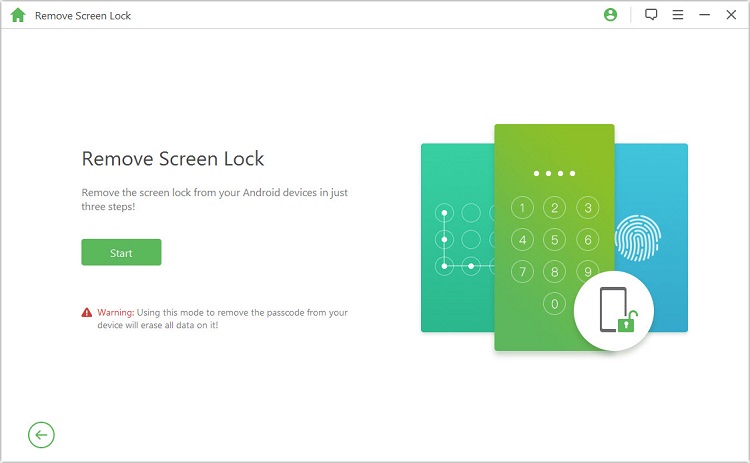 Step 2: Connect your Android phone to the computer using a USB cable. LockWiper will now load up your information.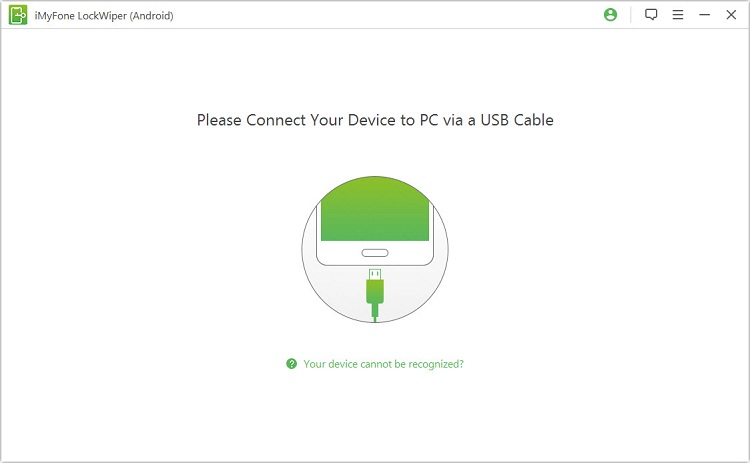 Step 3: When the program detects your device, you should confirm that the information is accurate by clicking the "Start to Unlock" tab.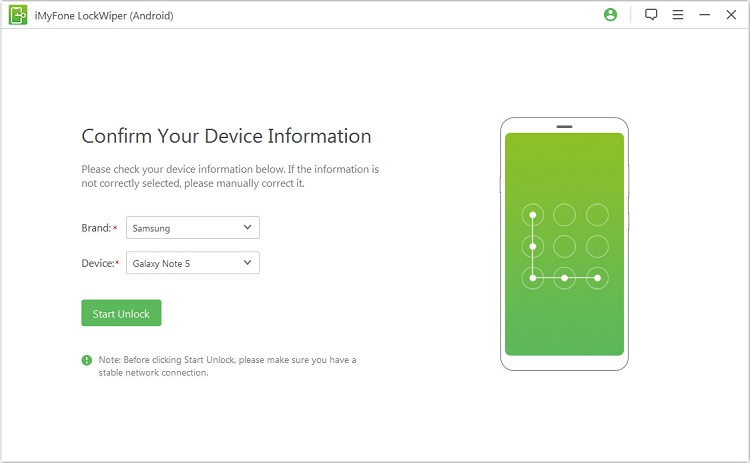 Step 4: Follow the onscreen instruction to reset your device.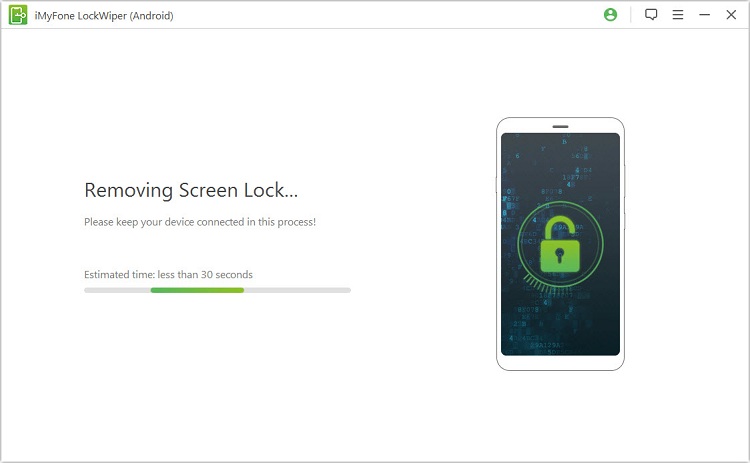 Step 5: When the process is complete, your Android phone's lock screen will be wiped off.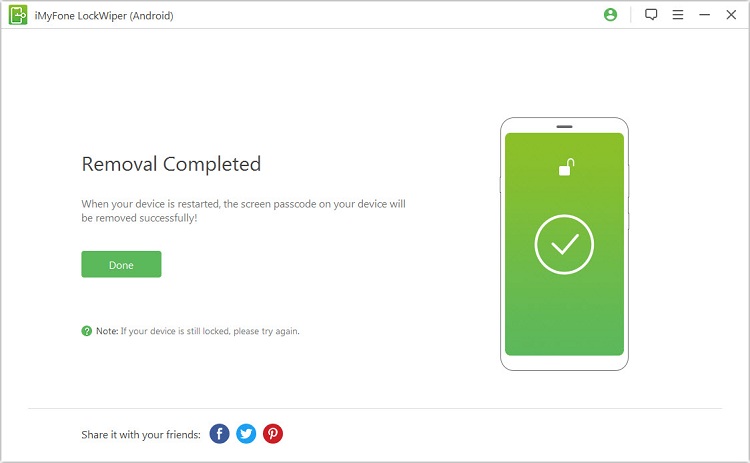 Way 2. Android Debug Bridge (ADB)
The Android Debug Bridge is a client-server program used in Android application development. It can be used to manage an Android device, and that makes it a good way to unlock an Android phone from PC.
Steps
Step 1: Connect your smartphone to any computer using a USB cable.
Step 2: If you have enabled debugging prior to this moment, the command prompt will be opened in the ADB installation directory.
Step 3: Type the command "C:\WINDOWS\system32\cmd.exe" and click the "Enter" key.
Step 4: Restart your Android smartphone, and you will find no lock screen. Now, set up a new passcode before rebooting your device again.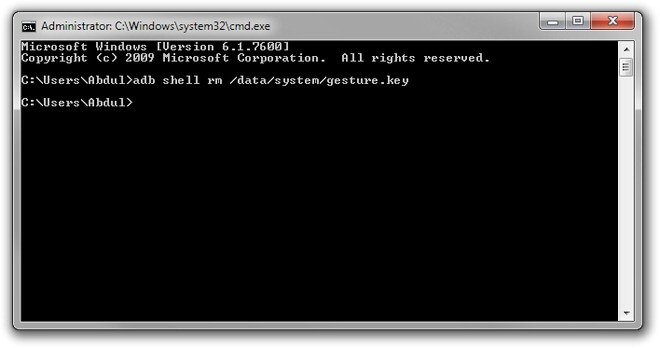 Note:        
This method would only work if "USB Debugging" is turned on in the locked device.
Android Debug Bridge requires high-speed internet connection without which it cannot work.

Way 3. Android Device Manager
The Android Device Manager (ADM) is a Google-based security feature of most Android phones that helps to locate a missing Android device. This cloud-based service can also be used to remotely lock or wipe an Android device when the need arises. If you trigger the "Wipe Android Device" feature, everything on your Android device. Hence, it's a good way to unlock an Android phone from PC.
Steps
Step 1: Log on to https://www.google.com/android/devicemanager. Once the site is open, enter your Google account details, and click "Enter" key.
Step 2: Android Device Manager will locate your Android phone, and give you three options:
Ring – Make the phone play a sound.

Lock – Lock the device remotely.

Reset – Wipe all the data and locks on the device.

Step 3: Choose the "Lock" tab, and a new window will open for you to set up a temporary lock screen (PIN). Enter a new PIN in the 2 boxes.
Step 4: Use the temporary password to log into your phone. Now, change the passcode or pattern to what you can remember.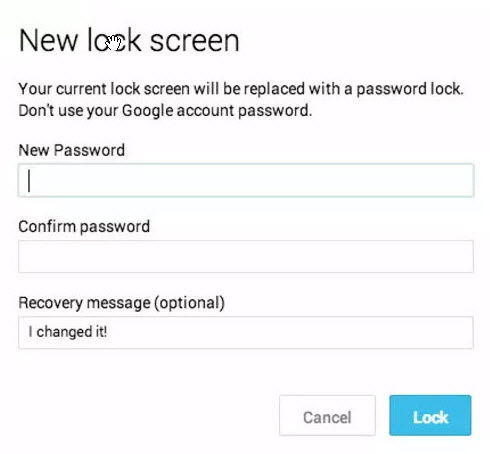 Note:        
This solution will not work without a Google account in the device.
It also requires a high-speed internet connection.

Way 4. Samsung's Find My Mobile
If you want to unlock an Android phone from a PC, you can use Samsung's Find My Mobile. The Samsung Find My Mobile service allows Samsung device users to manage and control their lost, stolen, or missing devices remotely from the Find My Mobile Website.
Step 1: Go to https://findmymobile.samsung.com/ and sign in using your Samsung' login details.
Step 2: On the Find My Mobile section, click the device you want to unlock.
Step 3: Select "Unlock My Screen > Unlock" and wait for the process to complete.
Step 4: If you are notified that your phone is unlocked, then open your phone.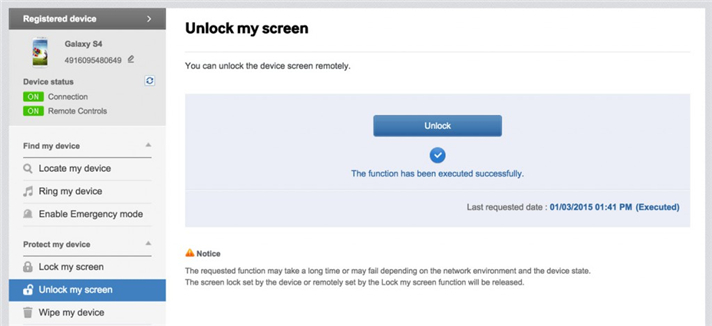 Note:        
This solution only works for those whose devices are linked to their Samsung accounts.
It doesn't work on other Android devices.


---
It's now obvious to you that you can easily unlock Android device from PC easily without much ado. We've discussed 4 solutions, but we strongly recommend iMyFone LockWiper (Android) for smooth unlock of your Android device.