Just like before, when you saw the notification of new iOS availability (iOS 16) or you heard about it in the news, you grabbed your device to go through the process of update. However, this time the situation is not the same. You may be not able to succeed and the iPhone update stopped halfway through.
Are you in the same case? If yes, don't be upset. There are many users who have come across the same problem. iOS 16 update stopping halfway through could be be caused by various reasons including busy server, network issue and so on.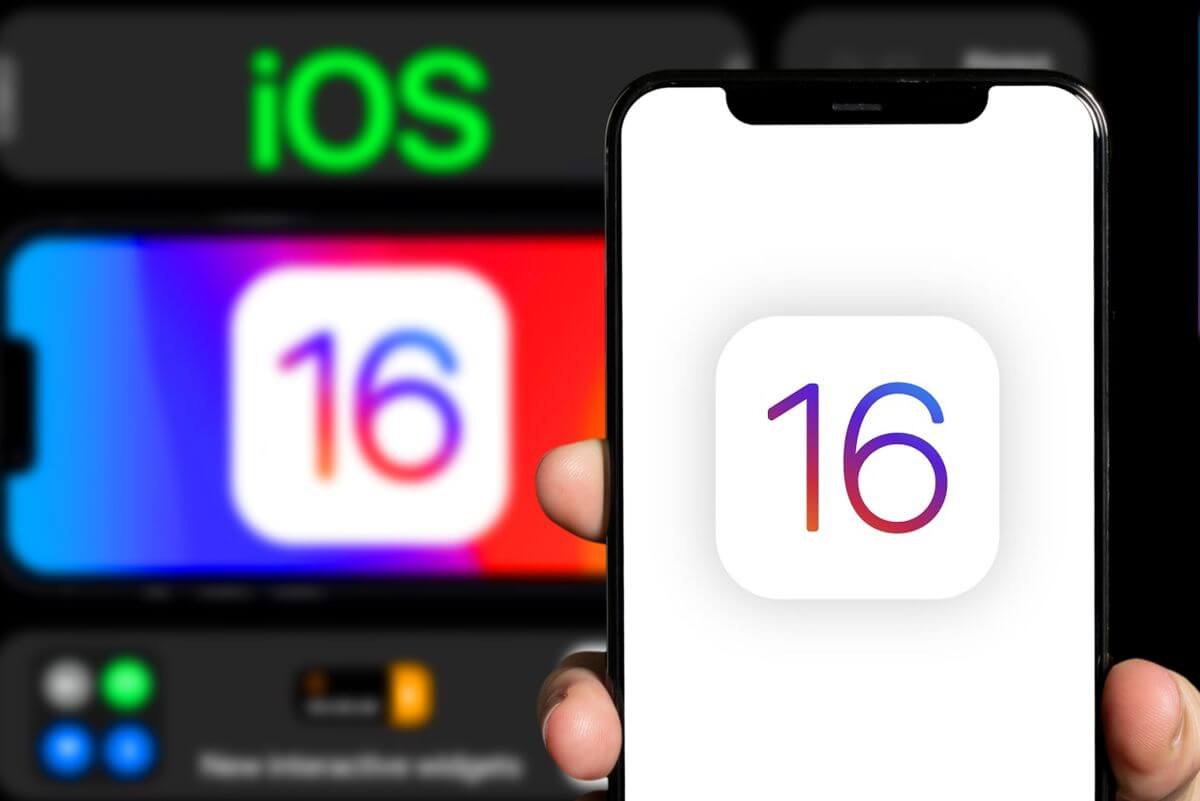 In this article, we have a beneficial and helpful discussion for you. Please have a look at it and learn what to do when the iPhone update stops halfway through.
Common Questions Users Have If iOS Update Stopped in the Middle
Users always wonder what to do if their iPhone stopped updating halfway through. Check the FAQs below and hope you can have a general understanding of this issue.
Q 1. How long does it take to update to iOS 16?
Keeping the answer straight and simpler, the time taken during the upgrading to iOS 16 is all based on how much amount of data your device contains. The number of files, the more time-consuming the process will be.
If your iOS device carries a few numbers of or no files at all, the process will be faster and can be completed in a matter of minutes.
However, when you notice it takes more than usual time (30 minutes to one hour) or iOS 16 update stops halfway, you need to take action immediately. Follow the tips mentioned in Part 2 and get the problem fixed.
Q 2. Can I stop an iPhone update in the middle if it stuck?
Some users may wonder whether you can stop an iPhone update if it stuck in the middle. Apple does not provide any button to stop updating iOS in the middle of the process but if your device is experiencing the downloading and preparing process, you are able to stop it in the middle.
Go to Settings -> tap Airplane Mode -> Turn On.
Now go to Settings -> enter General -> choose iPhone Storage -> Find and delete the update file.
Go to Settings and turn the airplane mode off.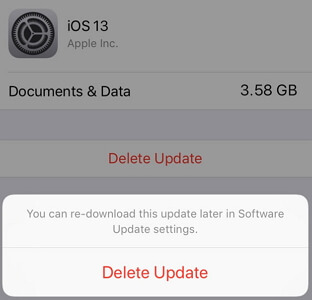 Tips & Tricks on How to Fix iPhone Update Stopped Halfway
There are two top options for you if you have encountered the iPhone or iPad update stopped halfway through. If you are confused about which way to choose, you cannot miss this comparison table.
An All-in-One Solution: Fix iPhone Update to iOS 16 Interrupted via iTunes or OTA
When you were using iTunes for the update process and iPhone update stopped halfway, then we suggest you give a try on a professional third-party tool for carrying on the update process.
If you've no idea what tool to use, we recommend you iMyFone Fixppo which will let you execute the whole process without any data loss. The speedy process and high performance make this tool stand out from others in the market. It is an ios repair tool that can fix anything faulty with your iOS including iOS 16 and making your device back to normal.
It is able to fix iPhone/iPad update stopped halfway with 3 simple steps.
All iPhone/iPad devices and iOS/iPadOS versions are well supported.
Other potential system issues will also be fixed in this process.
Here are the easy steps for using the tool.
Step 1.Get the software by downloading it and then launch it. After launching, pick out the 'Standard Mode' from the main screen. Then make a connection between your iPhone and the PC via the cord supplied by Apple.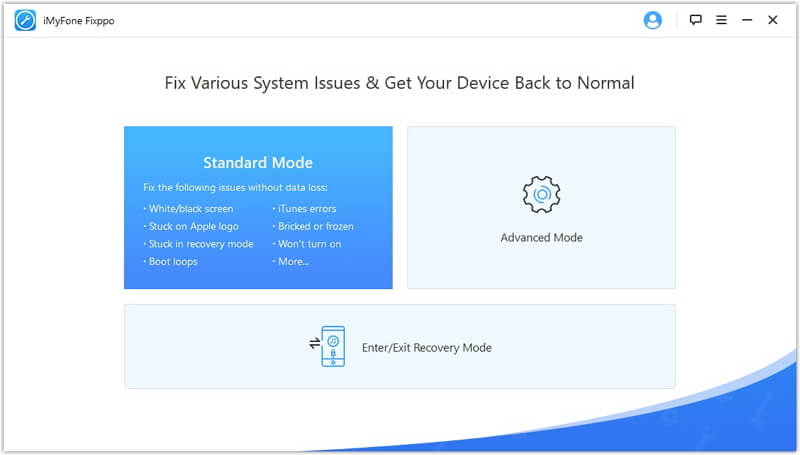 If your device cannot be detected, you will get the steps on the screen by following which you will put your device in DFU or recovery mode.
Step 2.Upon following the above steps correctly, you will get into the next screen where the downloading of the latest firmware will take place. All you need to do is to click on the 'Download' button and the program will do the rest thing.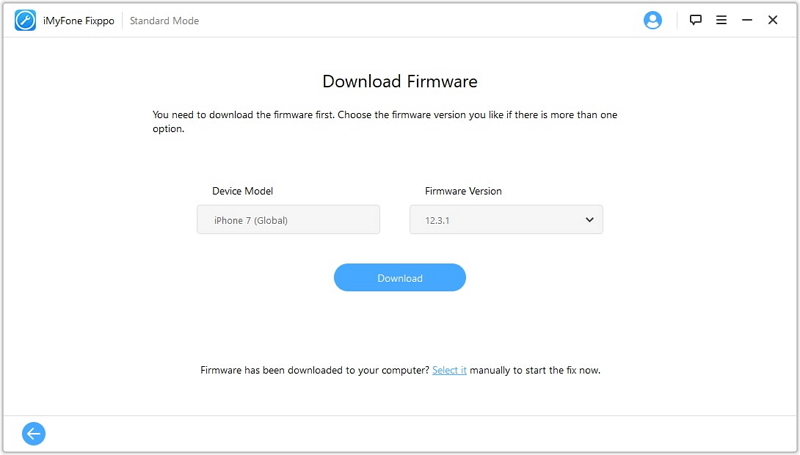 Step 3.When the downloading gets completed, you are required to hit on the 'Start' button. Wait for a short while until the process finishes. With the help of this tool, your device won't be stuck on the halfway of iOS 16 update.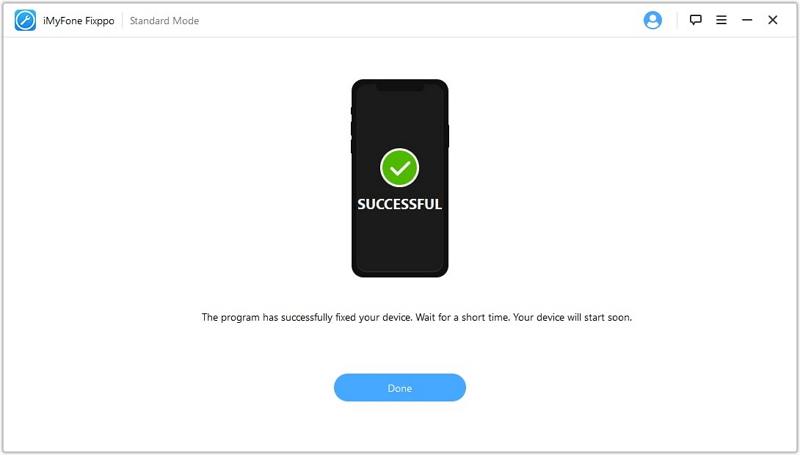 There are many professional media sites recommending iMyFone Fixppo and a lot of users have shared their feedback. Now do not hesitate to try it!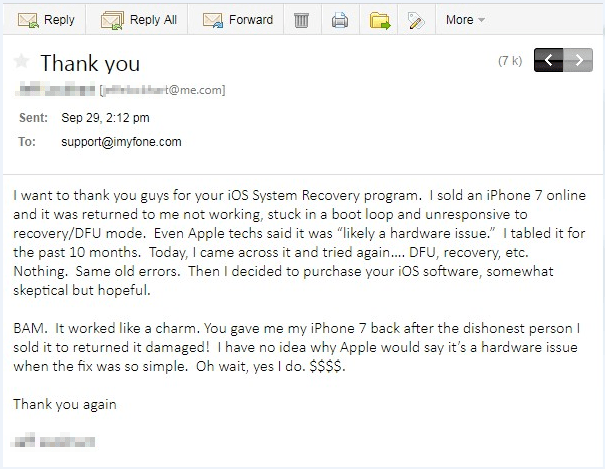 A Limited Solution: Fix iPhone Stuck Halfway through When Update iOS Over The Air
When you are getting your device updated over the air and the process stops halfway, you need to try restoring your iPhone to the factory settings using recovery mode. For this, you need to take the help of iTunes. The steps that need to be followed for completion of the process are given just below. Follow them and see if your iPhone gets back to normal or not.
Firstly, grab your respective iPhone and let it go into the recovery mode.
For recovery mode, press and hold 'Home' and 'Power' buttons altogether when having iPhone 6 or models below then it. And when you have iPhone 7/7 Plus, hold down 'Power' and 'Volume Down' buttons simultaneously. With iPhone 12/11/X/8 press and release 'Volume Up' and then 'Volume Down' buttons. Now hold down the 'Power' button. You need to hold down the corresponding buttons until you see the following recovery screen on your device. If you are still not sure about that, check this guide.
When you see the screen, get your device connected with a PC via USB cable.
You will see the notification on the PC screen that your device in recovery mode has been detected by iTunes.
Now, just hit on the option 'OK' and click 'Restore' then. Finally, confirm the actions by clicking on 'Restore' again.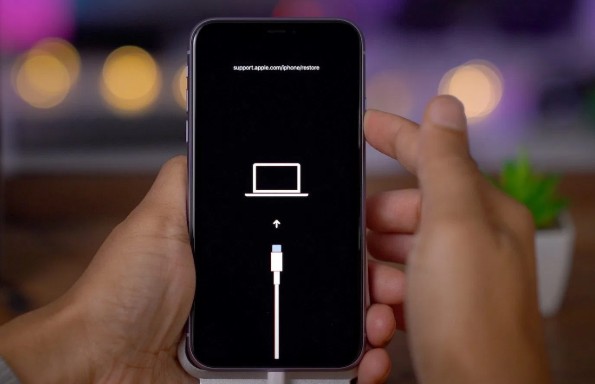 Conclusion
All in all, when you encounter the situation that the iPhone is interrupted during the update process, please don't worry, after reading this article of mine, I believe you have found a suitable solution for you. I believe that iMyFone Fixppo will be your best choice for you who don't know much about digital and IT.