iPhone Stuck on Verifying Update? 7 Quick Ways to Fix It
Category: iPhone Issues
4 mins read
The allure of upgrading to iOS 17 brings a plethora of benefits, enticing an increasing number of individuals to embrace its enhanced functionalities. As more and more people join this exciting transformation, a common roadblock emerges on the journey – the perplexing scenario where your iPhone becomes "Stuck on Verifying Update."
This vexing situation can momentarily dim the excitement of your iOS 17 upgrade. But fret not, for we've meticulously curated a comprehensive guide tailored to the year 2023's unique challenges. Within these digital pages, we unveil eight meticulously selected solutions that epitomize effectiveness. Each method serves as a testament to the pinnacle of problem-solving in the realm of iOS glitches, ensuring that the iOS 17 experience remains uninterrupted.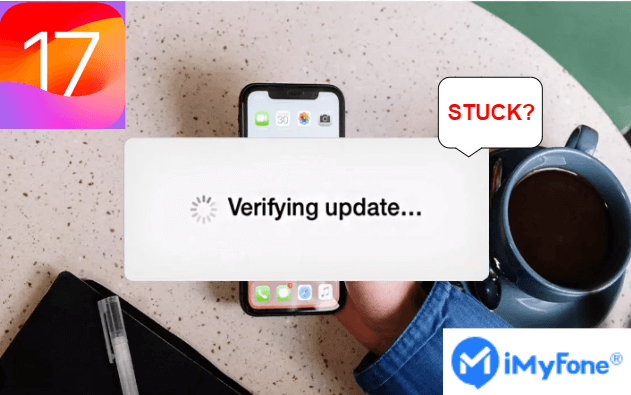 Central to our arsenal of solutions is the formidable iMyFone Fixppo. Armed with its "system repair" feature, Fixppo emerges as the principal solution in your quest to untangle the enigma of "Verifying Update" dilemmas. Moreover, we don't stop at one solution – we proudly present seven alternatives, each distinct in its approach, yet equally potent in resolving the challenge.
Whether you're an iOS enthusiast ready to embrace seamless transitions or a determined troubleshooter eager to conquer digital dilemmas, we invite you to explore how 8 Ways to Fix iPhone Stuck on Verifying Update!
Step-by-Step Guide to show you how to fix iPhone stuck on verifying update in iOS 17: Seamlessly System Repair to Stability with iMyFone Fixppo!
What Is iPhone Stuck on Verifying Update?
Contrary to common assumptions, the appearance of "Verifying Update" on your iPhone doesn't always signify a stuck update. Occasionally, this message indicates that the verification process, typically a swift procedure, is experiencing a temporary delay. When the initial "Verifying Update" notification emerges, exercise patience for a brief moment. However, should Apple's verification process extend beyond 15 minutes, it's time to address the issue.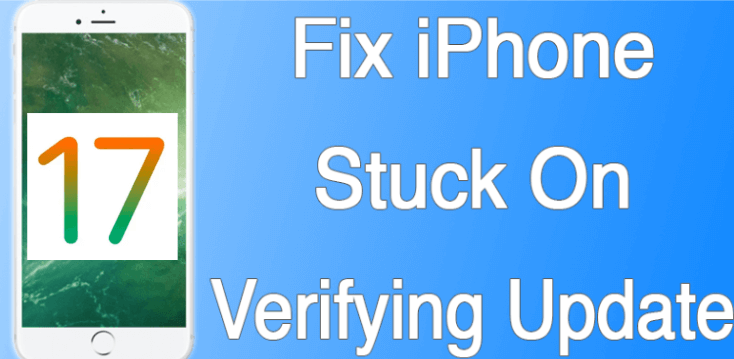 Is your iPhone in iOS 17 genuinely stuck on a "Verifying Update"?

Merely witnessing the "Verifying Update" screen on your iPhone for a brief interval doesn't necessarily denote a problem. It's crucial to recognize that this occurrence frequently arises during Apple's new update releases(iOS 17) when a multitude of users concurrently attempt to download the update.

In such instances, the surge in demand on Apple's servers can lead to prolonged verification processes. Nevertheless, if the verification phase endures for more than 15 minutes, your device might indeed be stuck.

Also Read: Fix Visual voicemail not working on iPhone after iOS 17 update
Preparations before Getting Started
Before delving into any considerations of the " iPhone Stuck on Verifying Update" issue and attributing them to software or hardware factors, let's first ensure that the iPhone device is capable of continued operation: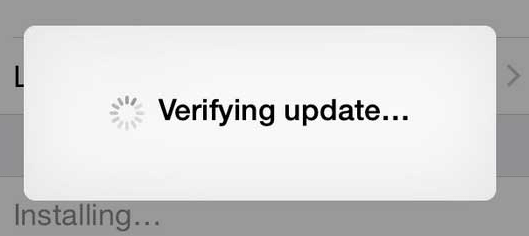 For a seamless update process, it's imperative to ensure your iPhone's battery is adequately charged.
A robust internet connection is essential for a successful update. A weak connection can hinder the verification process and lead to update complications.

A simple check can be performed via Settings > General > About > Available.
This safeguard prevents potential data loss during repairs and eases post-update restoration.
You may like: [2023] Top 12 Ways to Fix iPhone Not Ringing Issue in iOS 17
Top 7 Ways to Fix iPhone Stuck on Verifying Update in iOS 17
1

The Most Easy Solution: Fixing iPhone Stuck on Verifying Update

When your iPhone stuck on verifying update in iOS 17, iMyFone Fixppo boasts extraordinary capabilities, with its exceptional "System Repair" feature designed to swiftly tackle this challenge.

This robust tool – iMyFone Fixppo can serve as your digital ally, guiding you through the process of resolving the "iPhone Stuck on Verifying Update" predicament. Regardless of your technical background, its intuitive interface and expert functionalities ensure a seamless experience. As you embark on the journey to restore your iPhone's functionality, iMyFone Fixppo becomes your reliable companion, effectively addressing the update impasse.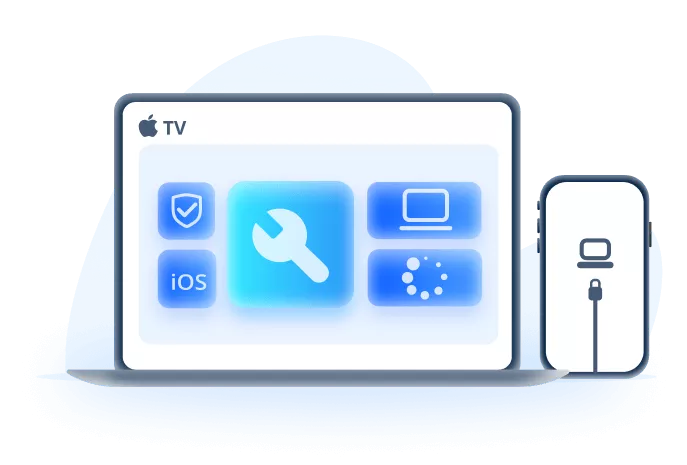 Repair Various iOS Issues: Fixppo's repair function can perfectly solve your iPhone Stuck on Verifying Update problem.
Safe and Secure: The repair process is designed to keep your data intact while resolving system problems.
User-Friendly: You don't need to be a tech expert to use this feature. Its straightforward interface guides you through the repair process step by step.
In this section, we'll provide a step-by-step guide, detailing how Fixppo becomes your ally in resolving this intricate issue:
Limited Time 10% OFF Coupon Code for iMyFone Fixppo: YTR5E7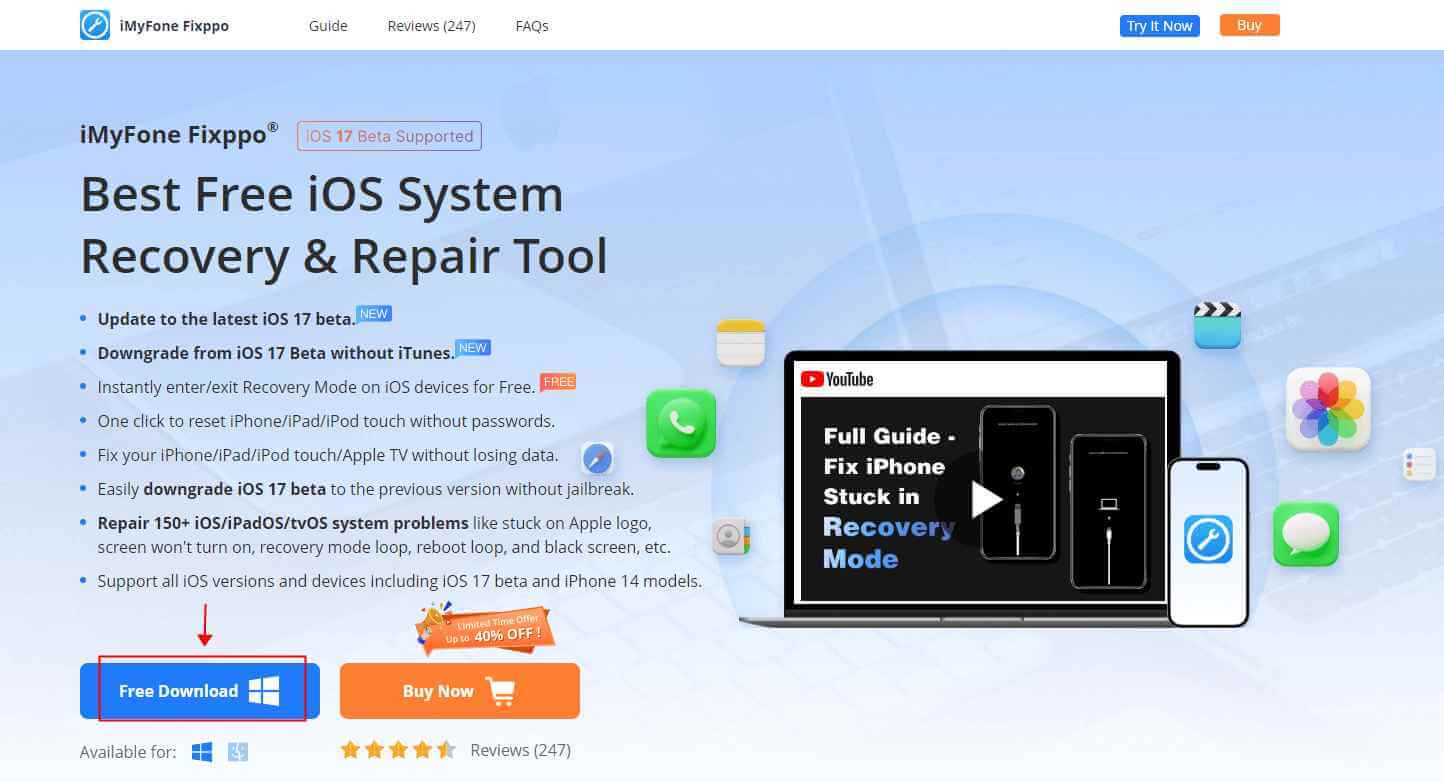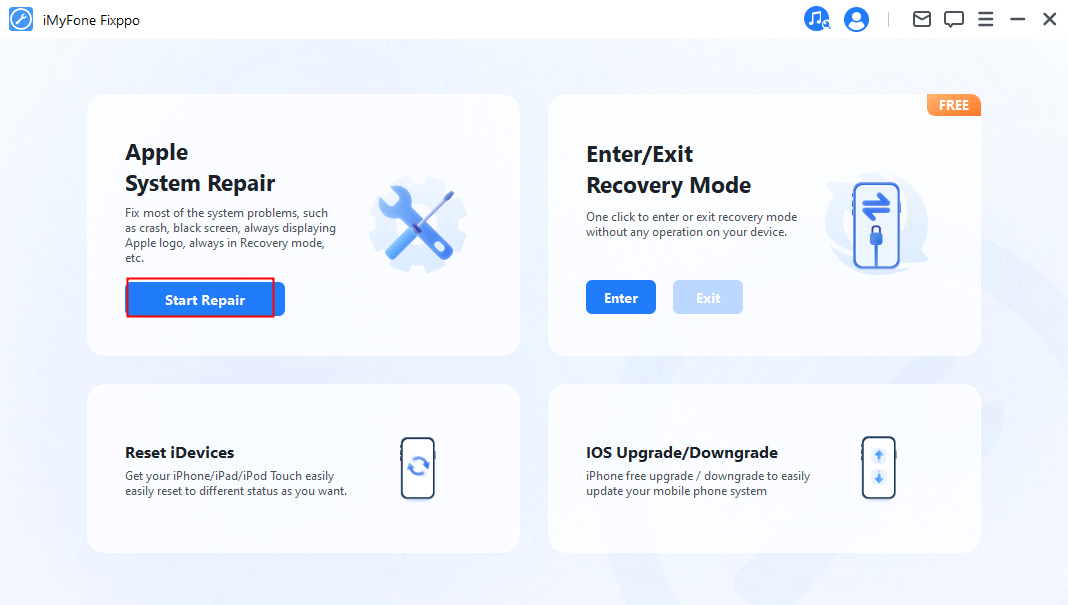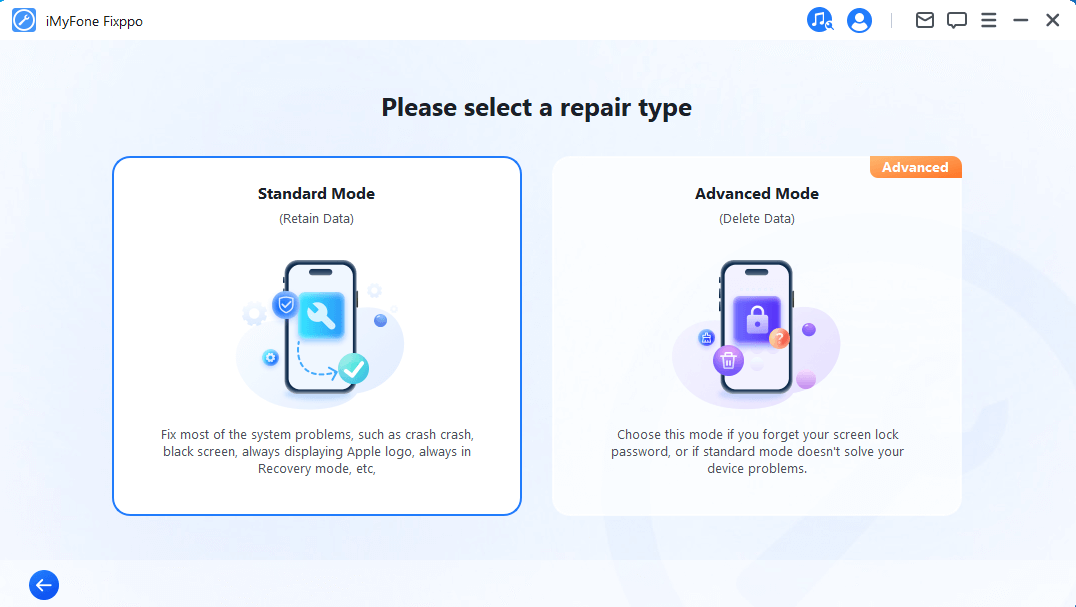 Connect your iPhone to the computer using a USB cable. Follow the on-screen instructions to put your iPhone into DFU or Recovery mode.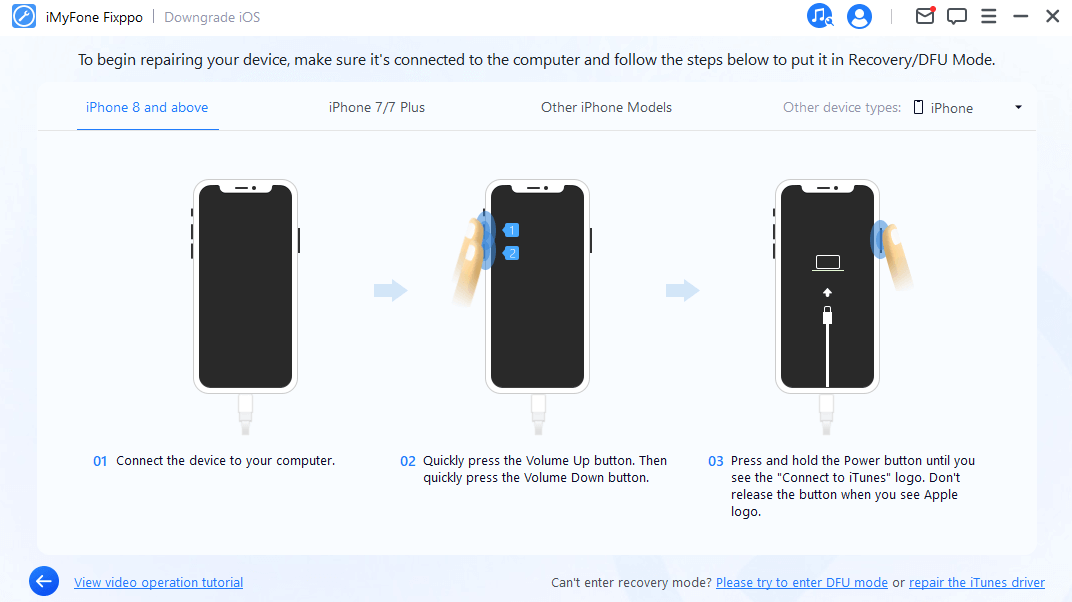 Running into the "iPhone stuck on verifying update" issue can be a frustrating hurdle in the pursuit of a seamless iOS 17 update experience. In this guide, we've delved into a series of comprehensive ways to address this challenge and ensure a smooth transition for your iPhone through the update.
We explored eight approaches, each offering a unique solution to the "validate updates" dilemma. From preparatory steps and alternative techniques to the powerful features of iMyFone Fixppo, you've got an in-depth look at the diverse solution toolkit.
Among these options, iMyFone Fixppo is an excellent choice. It not only provides effective system repair function, but also enables you to upgrade and downgrade your device, perform one-click reset, and even restore your iPhone to "Recovery Mode" and "DFU Mode". By integrating this powerful tool – iMyFone Fixppo into your troubleshooting arsenal, you can confidently solve a range of iOS 17 challenges, including "iPhone stuck on verifying update" issues.
Unleash the potential of iMyFone Fixppo and navigate iOS updates with confidence. Download iMyFone Fixppo now and experience the convenience and effectiveness for yourself!