Things aren't always happening as planned when upgrading your iDevice to a different iOS version. Well, you ought to do it another way around by restoring the iPhone using an iPSW file. For that purpose, perhaps you're going to wonder about the best iPSW restore tool, right! In today's write-up, we're going to help you discover not just the best iPSW restore tool, but also going to equip you with the step by step procedure to restore iPhone using iPSW file, sounds good? Keep reading.
Q. Why You Need Manually Restore iPhone using IPSW File
Whether you failed to update or restore your device in a normal way, or you don't like the latest iOS version (now it is iOS 16) on your device, you can choose to restore iPhone using IPSW file. iPhone restoring is a common phenomenon for such scenarios, but it is not very easy to manually restore iPhone using IPSW file for most people. Here we will tell you how to do it and introduce the best tool to achieve the purpose.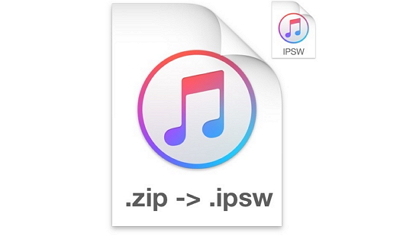 Option 1. How to Use iTunes to Restore IPSW File
Step 1: Download an IPSW File
In order to download the IPSW file, you need to follow specific steps. Here are they –
Browse https://ipsw.me/ and click on your product type. Here you tap on 'iPhone'.
Then, you got to select the iPhone model, so hit on your iPhone model on the list.
Now, select an iOS version from the 'Signed IPSW' list. Once you tap it you will navigate to the 'Download' screen.
Hit 'Download' here and wait while the iOS for your iPhone gets downloaded.
This can be used with a reliable IPSW restore tool to properly restore your iPhone.

Step 2: Use iTunes to restore IPSW file
Once you get hold of this IPSW file on your computer. You can use it to restore the iPhone with iTunes. Make sure that you have updated iTunes to the freshest version.
For your information, restoring iPhone using IPSW file with iTunes can be done this way –
Launch iTunes and then connect your iPhone to the system.
Tap on the 'Device' icon over iTunes.
For Mac press the 'Option' key and tap 'Update' or 'Restore'. If you have a Windows PC, hold 'Shift' and press 'Update' or 'Restore'.
Now, pick the recently downloaded IPSW file in the previous guide and hit 'Choose'.
Allow your iPhone to update the regular way.
Please note that unsigned IPSW files are not supported. No tools in the market support to restore unsigned IPSW files.
The Disadvantage of using iTunes to Restore IPSW File
This is not the normal operation when using iTunes, so it could be many errors.
The steps are complicated and not user-friendly for the people who know nothing about technology.
It's time-consuming.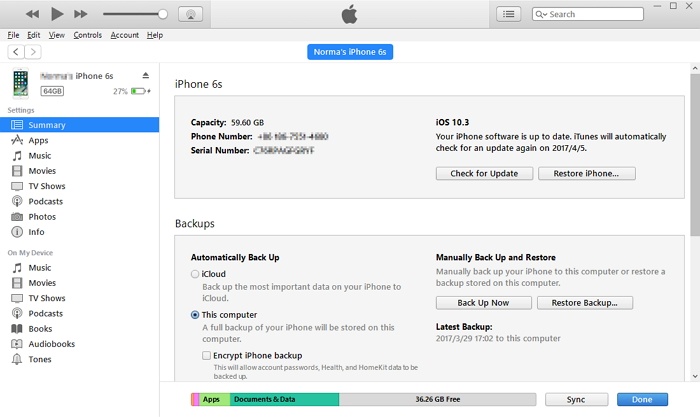 Option 2. The Best IPSW Restore Tool - iMyFone Fixppo
When it comes to restoring iPhone using IPSW file, we recommend that you use iMyFone Fixppo.
It is very easy to use. You just need to choose the version you like and with some clicks, you can restore the IPSW file to your device.
You can enjoy a 100% success rate for performing this.
It offers all the available IPSW files for all the iOS devices including the latest iPhone 12 and supports all iOS versions including iOS 16.
It applies different technology from iTunes, so it could bypass many iTunes errors.
Here is how to restore iPhone using IPSW file in iMyFone Fixppo:
Step 1:  Download, install and launch iMyFone Fixppo (iOS System Recovery). Hit the 'Standard Mode' tab (No Data Loss) or 'Advanced Mode' tab (Erase All Data) on the program interface and then connect your iPhone. Press the 'Next' button afterward.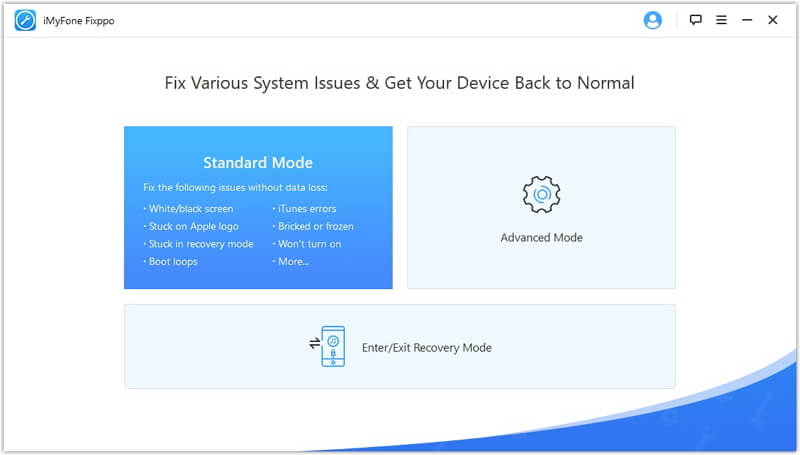 Note: In case, your iPhone is not detected by the program, you need to put the device into DFU or Recovery mode following the onscreen guide or use the feature Enter/Exit Recovery Mode.
Step 2:  Now, Fixppo will detect the available firmware versions for your iPhone. Choose the desired one under the 'Firmware Version' drop-down menu and hit the 'Download' button.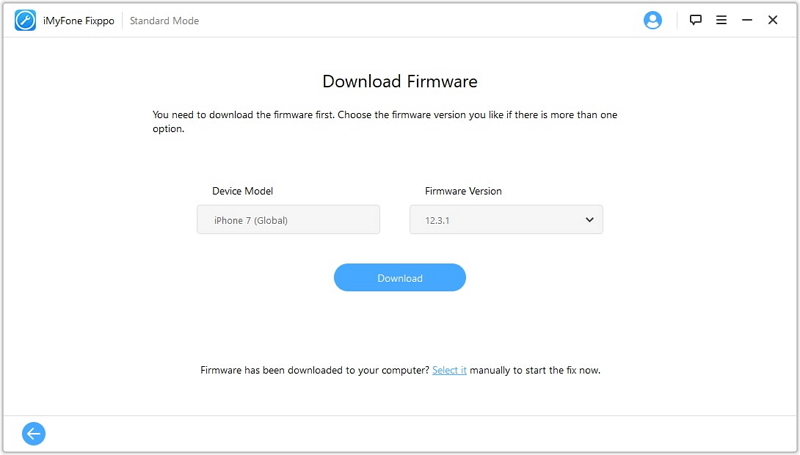 Step 3:  When the firmware has been downloaded properly, you can hit the 'Start' button. It will install the IPSW file on your device within 10 munites.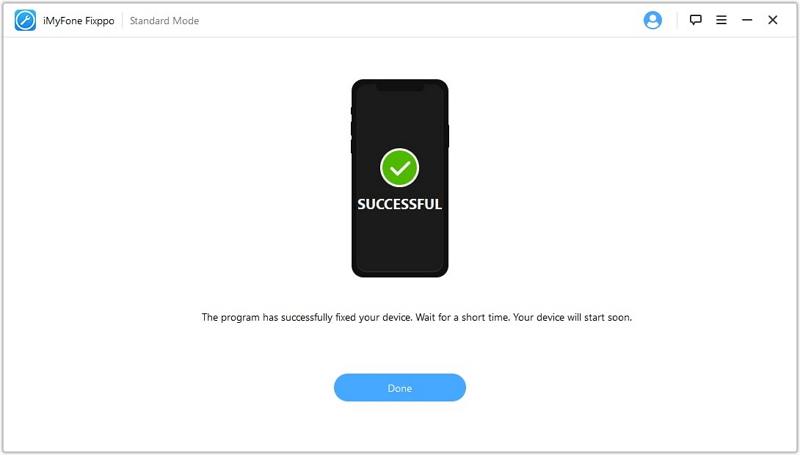 You can also check other users' feedback before making your decision.