iOS 16 beta has already shown up for some time, which serves as the trial version of iOS 16. Being a beta means that lots of bugs still exist and we are not able to experience all the brand-new features that the iOS 16 will bring to us. So, if you haven't enjoyed the iOS 16 beta with good experiences or the bugs from iOS 16 beta have already caused harm to your iPhone, you may need to remove it. In this article, we offer 3 useful methods for you to remove iOS 16 beta completely.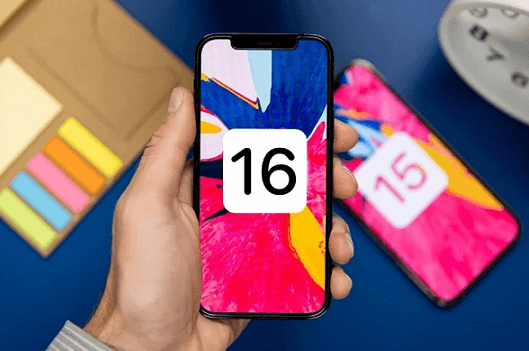 Part 1. How to Remove iOS 16 Beta for Free
1

Delete the Beta Profile on Your iPhone
Deleting the beta profile on your iPhone remains the quickest and easiest way to remove iOS 16 beta from your device, just open your iPhone and then follow the below steps!
Step 1.Go to Settings > General, then tap on the "VPN & Device Management" option.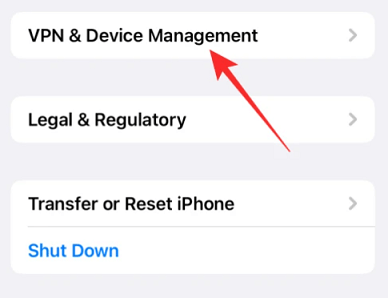 Step 2.Click "iOS 16 Beta Software Profile" on the screen.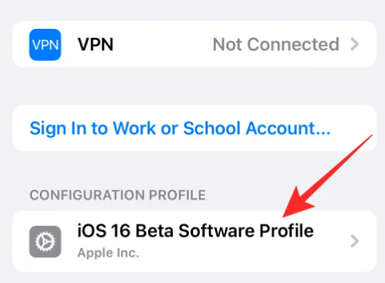 Step 3.Removing iOS beta by tapping on "Remove Profile".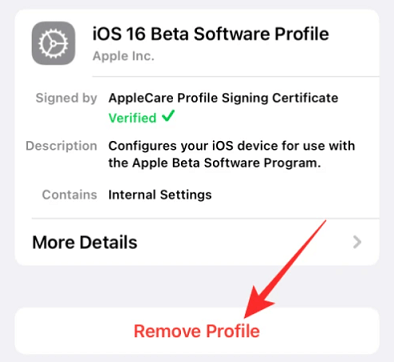 Step 4.Follow the on-screen instructions step by step, and finally, you delete the profile and remove the iOS 16 beta.
2

Downgrade via iTunes
If you want to remove iOS 16 beta both immediately and completely, you are required to erase and back up your iPhone. Based on that, when downgrading to iOS 15, you are not able to restore from a backup made on iOS 16. But when connecting to iTunes, everything goes well and you can restore from a previous version backup. Let's see how it works!
Step 1.Connect your iPhone to the computer via a lighting cable, then run the latest version of iTunes.
Step 2.Press and quickly release the Volume Up button of your iPhone, then repeat the same action to Volume Down button. After that, keep holding the Power button until your iPhone enters the Recovery Mode.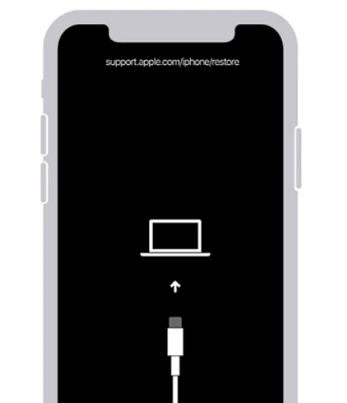 Step 3.Choose "Restore" when a pop-up confirmation shows up on your screen.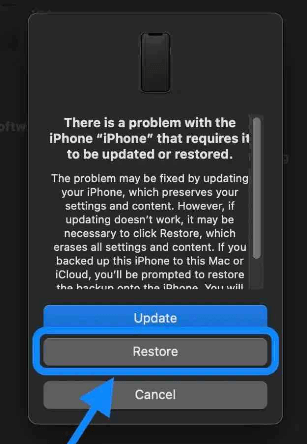 Step 4.Choose "Install" when a software update is required to restore your iPhone.

Finally, you have removed the iOS 16 beta and downgraded to iOS 15 successfully!
Part 2. Remove iOS 16 Beta without Losing Data – iMyFone Fixppo
Removing iOS 16 beta and reverting to a previous one with iTunes sometimes is not suggested as it is risky and may leave various iPhone issues, and it will cause large data loss and bring much more problems if you fail to restore your information via iTunes.
So, choosing a perfect iOS repair tool to remove iOS 16 beta is extremely important. That's iMyFone Fixppo. With iMyFone Fixppo, you can smoothly remove your iOS 16 beta with just a few clicks in a safe and full-prove way. Its powerful functions lie in fixing various iOS issues from iPhone to iPod Touch. Let's see the detailed information of it!
iMyFone Fixppo - System Repair
Fix iOS issues without data loss
The detailed steps of removing iOS 16 beta are as follows:
Step 1.Download and launch iMyFone Fixppo, then choose "Standard Mode".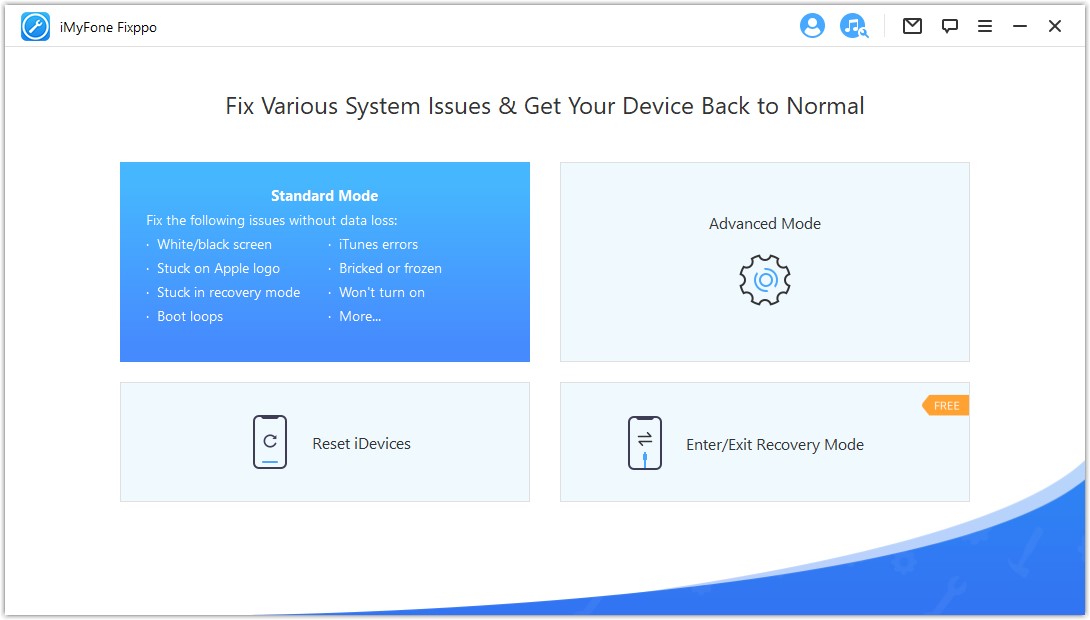 Step 2.Connect your iPhone to the PC with a lighting cable, then press "Next" to confirm your device information.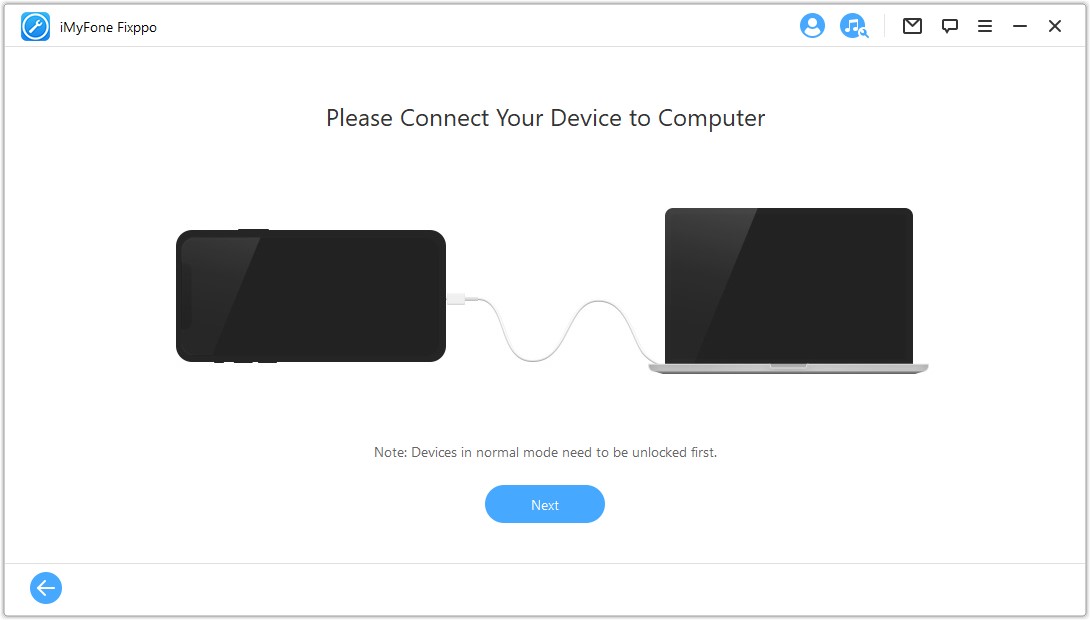 Step 3.Once successfully connected, choose a firmware that match your iPhone, then click "Download".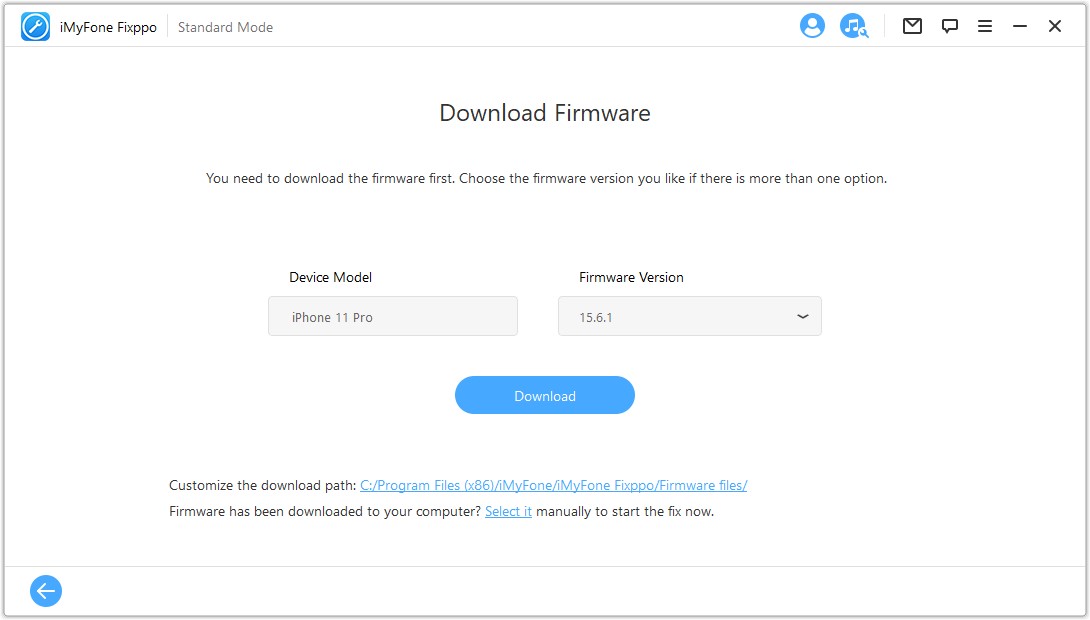 Step 4.After everything is ready, tap on "Start" to begin the process.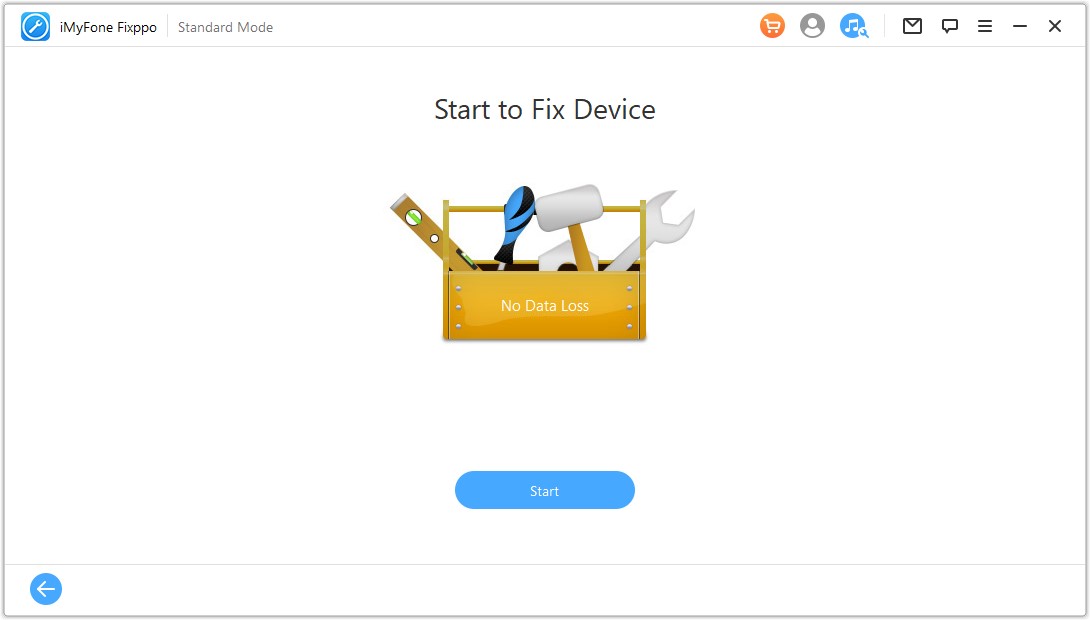 Wait for a while, the iOS beta 16 is removed successfully!
People Also Ask about Remove iOS 16 Beta
1

Is Removing iOS 16 Beta Safe?
Speaking of the beta version, the problem isn't specific to beta builds, it's more common during beta updates. When you update your iOS system to a beta version, there's always a little risk that you'll encounter lose all your data in the process. Besides, your iOS device will no longer receive iOS public betas once deleting it. and removing process may cause a little harm to your device.
2

How Long Does Removing iOS 16 Beta Take?
It depends on the network connection and the method you choose. If you just delete the iOS 16 beta profile on your iPhone, then the whole process won't cost you extra time. While preferring to remove iOS 16 beta with the computer or other third-party tools, the process may take a long time as it can help you remove iOS 16 beta completely.
3

Does Remove iOS 16 Beta Cause Harm to the Battery?
As it is widely known, the iOS battery is vulnerable, new iOS update will bring huge changes to your iPhone features that come with installing the most recent iOS software, which affects the battery a lot. The larger fall updates, like the iOS 15 update and the upcoming iOS 16 update, often affect your iPhone battery more than the smaller updates we see throughout the year.
Conclusion
The need to remove iOS 16 beta is common among those who have already used the version. Besides, it is super annoying that bugs in the mounting numbers have occurred due to the downloading of iOS 16 beta. In that way, you need a professional iOS repairing tool to help you remove it. iMyFone Fixppo is the priority. With iMyFone Fixppo, your removal process can be safe and tested. Just download it and give it a try!