6 Best Apps to Use Tinder PC Safely & Privately
Category: Mirror Tips
4 mins read
No doubt, virtual dates are an emerging trend. Tinder is one of the most popular apps where you can meet and date people online. It connects people with similar likes and tastes. With the Tinder app, you get to decide who to meet, talk or date. By offering so many features, Tinder is becoming popular all over the world. For this reason, Tinder for PC is not a new thing anymore.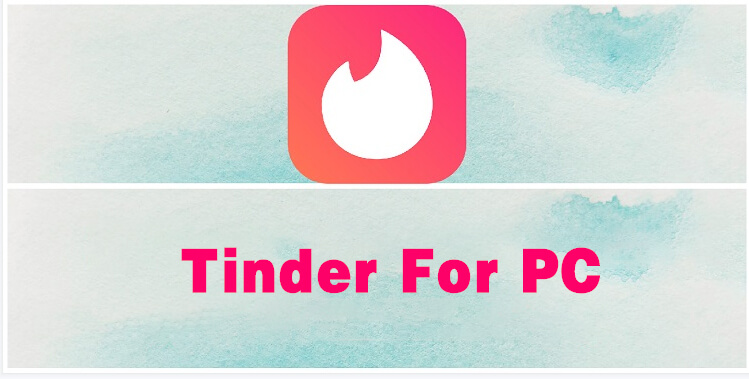 Do you belong to a few people who have not yet tried Tinder PC? This article will help you use Tinder for PC using the best apps. Let's get started and find out more!
Part 1: Use Tinder on PC from Website
Currently, the Tinder app is officially available on Android and iOS devices. As there is no official Tinder app for Windows, you will need to use Tinder on a PC from a webpage. All you need is to visit the official website and log in to your account. In this section, we will show you how to use the Tinder app on a PC from a website. Before that, let's take a look at some key features of Tinder.
Main Features about Tinder
Tinder on computer allows group chats for people with a lot of friends.
It offers a feature to like or dislike any image by swiping right or swiping left respectively.
Comes up with the Super Like feature.
No registration is required. You can integrate a Facebook account for easy login.
It is a cross-platform app that you can use from different operating systems such as iOS, Android, Mac OS.
You can upload images to group chats for more fun.
Tinder can also be integrated with Instagram. So, you can see more pictures of other people who have utilized this feature.
---
Wondering how to use Tinder on PC? Here are a few steps to use Tinder PC without any hassle.
Step 1. Go to the Tinder official website.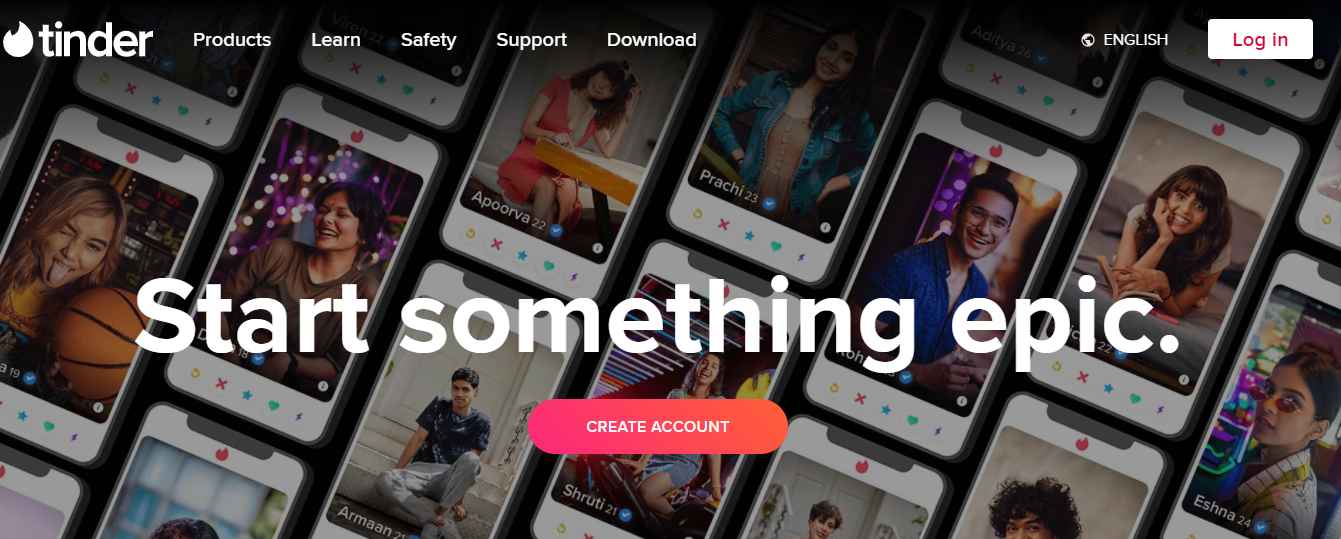 Step 2. Create an account or login with Google, Facebook, or Phone Number.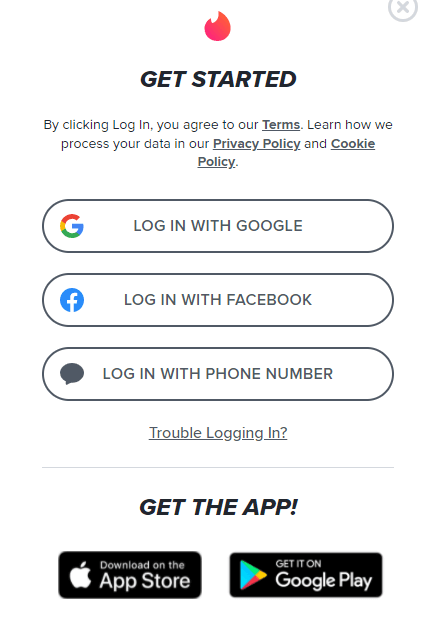 Step 3. Once you have entered your login credentials, click the enter button to use the popular dating platform from a website.
Part 2: Use Tinder on PC via Screen Mirroring Apps
In this section, we will review the top 4 screen mirroring apps to use Tinder on PC. Using Tinder from website, you have to log in again. However, when using mirroring app, you don't need to log in your Tinder account. Moreover, the PC won't have any data about that. (So if you using Tinder on your campany's computer, your boss won't find it.) It's more convenient and private. Let's dive in to these fantastic mirroring apps.
01

iMyFone MirrorTo

Are you looking for the best screen mirroring app? iMyFone MirrorTo is the recommended app to use Tinder on a desktop. As one of the best Android and iOS screen mirror apps, it allows users to mirror their phone screen to PC. As a result, the users can access mobile content on a larger screen. This app is very useful for a dating platform like Tinder. As said before, there is no official Tinder app for PC users. For this reason, iMyFone MirrorTo can be used to mirror the Android or iOS Tinder app on a larger screen.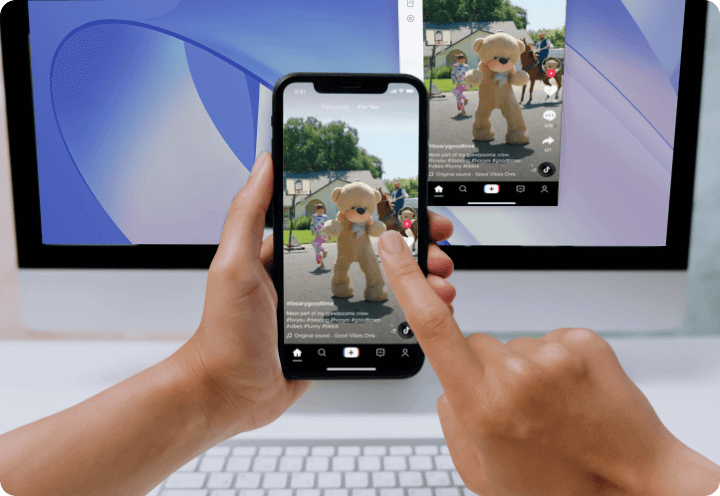 Main Features about MirrorTo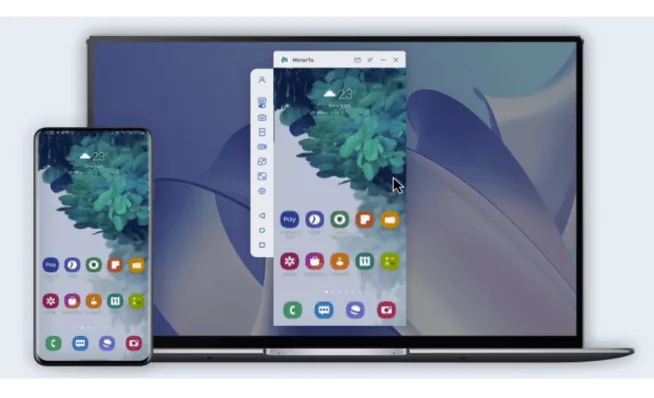 Key Features of MirrorTo
You can also easily save screenshots and share the pictures with your friends.
It's excellent to display a great online dating session.
Video Tutorial about Mirroring iPhone to PC with MirrorTo
Steps to Follow
Step 1. Download the iMyFone MirrorTo app and install it on your PC.
Step 2. Connect the two devices with the same Wi-Fi connection.
Step 3. Start mirroring by tapping on the screen mirroring option on the control center.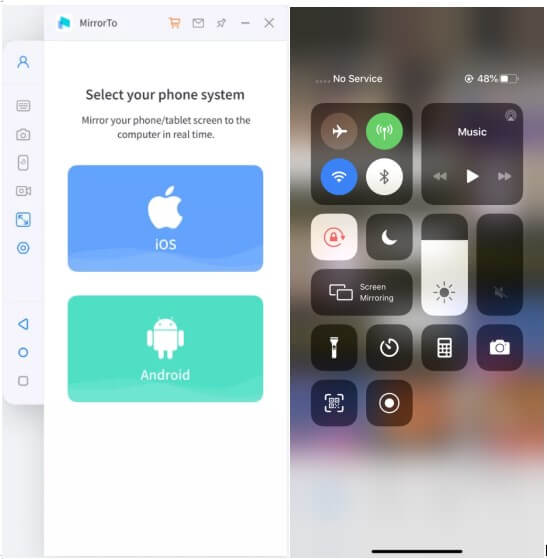 Step 4. Then you can see your phone screen on PC. And of course you can see Tinder.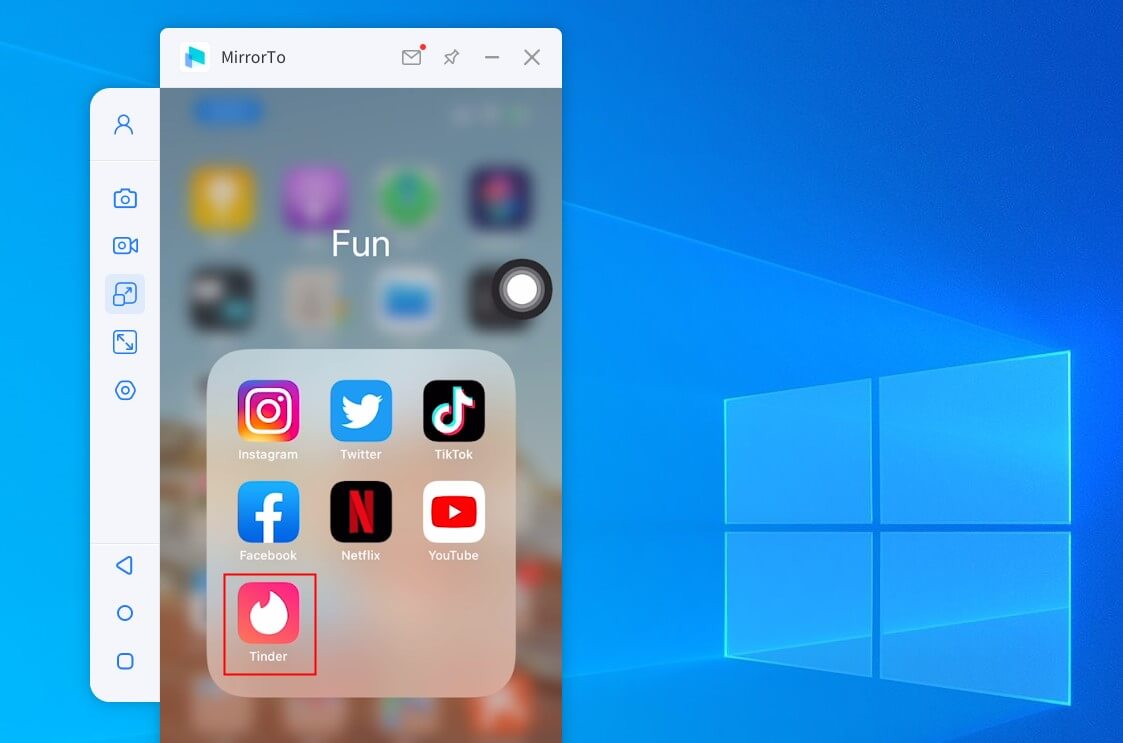 Step 5. Go to Settings, then enter Bluetooth and pair the bluetooth between your phone and computer. Now you are free to control Tinder from your computer.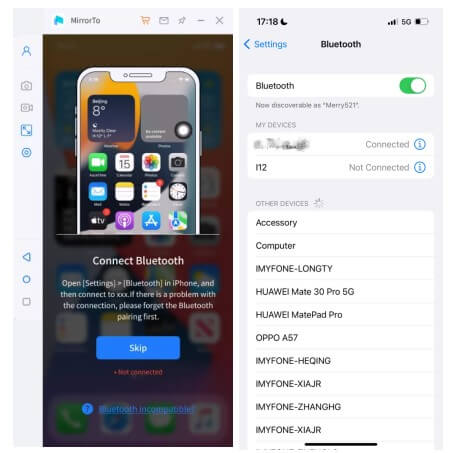 ---
02

Lonely Screen

Here comes another great screen mirror app to use Tinder PC – Lonely Screen. To use this app, you will first need to download the installer or .exe file. After the downloading process, make sure to follow the further steps to install the Lonely Screen app. Once the installation is completed, you will find a screen something like this.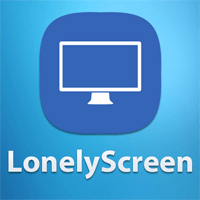 Most importantly, Lonely Screen allows you to change the name of your mirror. To do this, tap on the default name and re-enter your desired name. After that, click on the red button from the bottom-right corner to start mirroring. Also, you will need to connect your iOS device to the PC. Doing so will help you mirror your Tinder app on your computer.
---
03

Let's View

Let's View is a screen-sharing tool that allows users to watch videos, view photos and play mobile games. LetsView supports multiple platforms such as iOS, Mac, Windows, and Android. For this reason, it is a good app to use Tinder on computer. Using a dating platform on a bigger screen is always fun. Most importantly, it provides you with more convenience by offering full-screen, whiteboard, and screenshot features.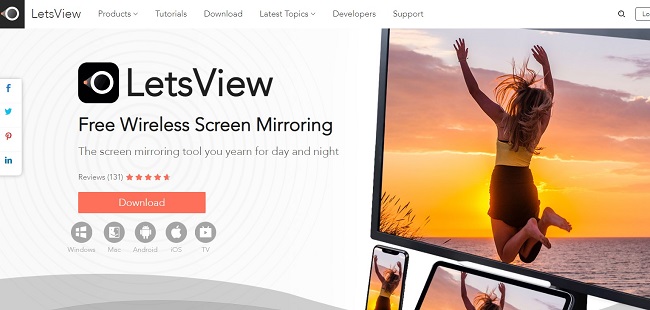 Firstly, you must download and install LetsView. Then, establish a connection between phone and PC. After that, mirror PC to your phone and enjoy using Tinder on a big screen.
---
04

Screen Mirroring App

Want to use the Tinder app on PC? There is no better way than mirroring your phone screen to a computer. This is where Screen Mirroring App comes in handy. It lets you mirror your Android, Mac, iPad or any other device to PC. Most importantly, it ensures easy setup for beginners. With Screen Mirroring App, you can use Tinder to chat, meet or date special ones.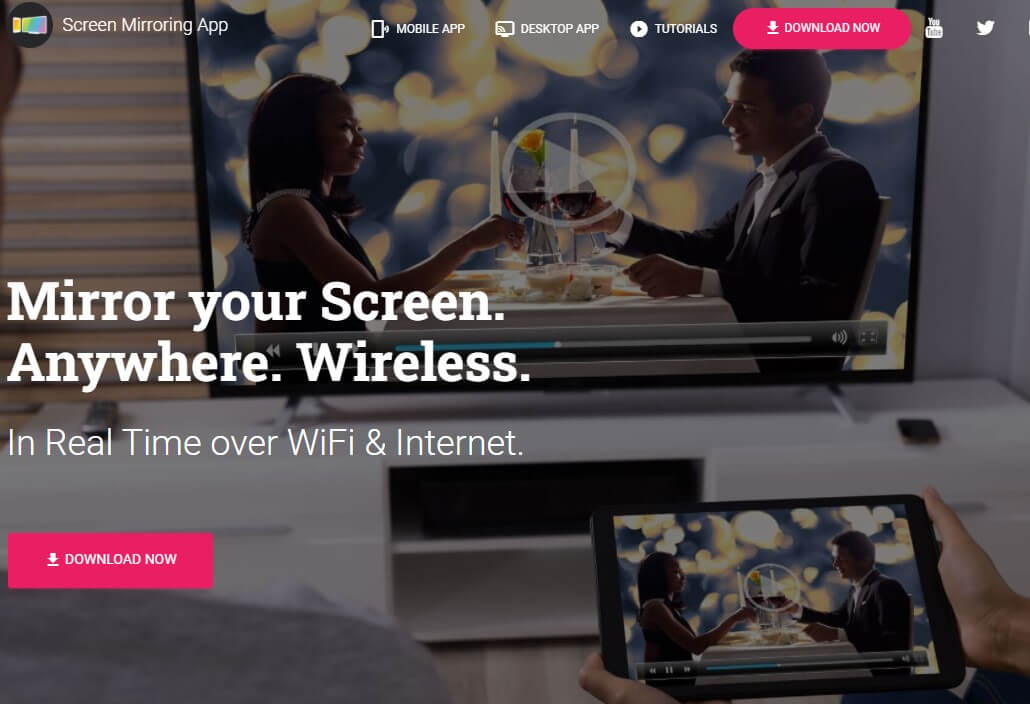 Part 3: Use Tinder on PC via Emulators
An emulator is a great way to use Tinder on a PC. For your ease, we will review some of the best emulators to enjoy the popular dating app on the computer.
01

LD Player

Undoubtedly, LD Player is a popular Android emulator that focuses on videos, streaming, gaming and other platforms. It offers some unique features such as mapping controls, multi instances, high FPS, and graphical support. With LDPlayer, you can use Tinder on your computer.

This Android emulator also gets active updates to enhance the user experience. Moreover, it is compatible with different operating systems. The latest version can help fulfill all your fantasies.
---
02

Genymotion

Genymotion is another popular Android emulator to use Tinder. There is no need to download Tinder for PC when you have Genymotion. It allows you to use Android apps on your computer without any effort.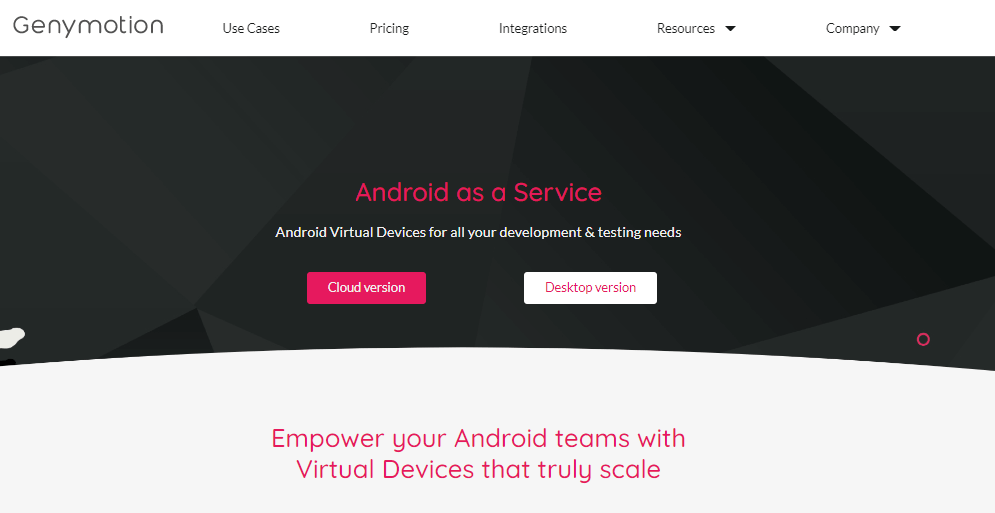 Of course, you will need to download and install Genymotion on your computer. Run the emulator to start dating people on Tinder. Most importantly, it is available on both your computer and the cloud. Even if you do not have a powerful computer, it can still work perfectly on your system.
---
03

BlueStacks

Bluestacks is one of the most popular Android emulators. It is used by gamers and streamers all over the world. Besides that, BlueStacks is an ideal choice for Tinder. This emulator also works on Windows and Mac.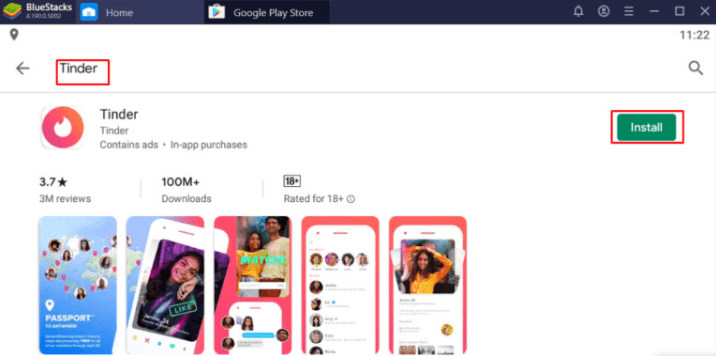 It comes up with a ton of features to improve your online dating experience. Some of the most popular features include customized controls, keymapping tools, Instance Manager, Eco Mode, and so on. All of these features can help use Tinder PC to have more fun and entertainment.
---
04

NoxPlayer

NoxPlayer is another emulator that works well for gaming, streaming, and using dating apps like Tinder. First of all, you need to download Nox Player on your computer. After the installation process, search Tinder from Google Play Store. After that, you will need to install Tinder on your system. Once you are done with the installation, click on the Tinder program to start using it.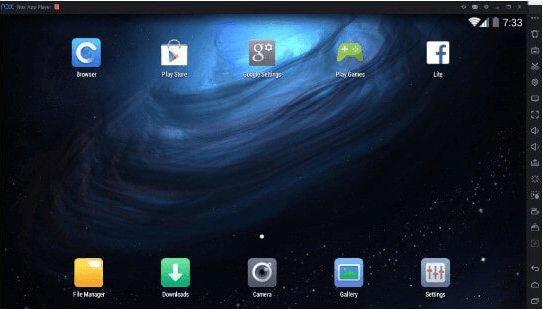 Nox Player also gets regular updates. Moreover, it can be used on Android 9, which is the latest version of the Android 7 that most emulators run. Furthermore, it offers multiple instances to the users.
Conclusion
Indeed, Tinder is the leading online dating platform all over the world. Many people use Tinder to meet their special ones. You might be one of them looking for a special person. But, using Tinder on PC has been never easy. Among the 6 apps reviewed above, iMyFone MirrorTo is the recommended option. It is a popular screen mirror app to use Tinder PC with little or no effort. It can smoothly mirror your phone screen to the computer. So, you can connect with like-minded people on Tinder with iMyFone MirrorTo.