The Android device screen lock is the foremost security measure for every Android device user to safeguard his/her device and the contents therein. But the screen lock would become a barricade to access to an Android device if you didn't know PIN, pattern or password.
Bypassing Android lock screen PIN is very hard, but knowing the right solution is key. Here, we'll share five (5) unique solutions to remove  Android PIN lock.
Solution 1. How to Bypass Android PIN Screen Lock with LockWiper (Android)
Bypassing Android screen lock with PIN or pattern is very easy with the best Android lock screen removal tool - iMyFone LockWiper. It's the most reliable and efficient way of bypassing Android screen lock without any hassle.
Indeed, iMyFone LockWiper (Android) is the best solution for most locked Android devices. Once you get a licensed copy, you can remove the lock screen immediately.
Key Features of iMyFone LockWiper (Android)
Instantly bypass Android lock screen PIN without password.
Unlock 4 other types of Android screen lock, including password, pattern, face ID, fingerprint.
Fastest solution for Android unlock – about 3 minutes.
Support to remove screen lock from Android 2.3 – 11.0 versions.
Easy to handle, no tech knowledge is required.
Steps to Bypass Android PIN Locked Devices via LockWiper (Android)
Step 1. Download and launch iMyFone LockWiper (Android) on your PC or Mac, choose "Remove Screen Lock" and click "Start" to begin the process.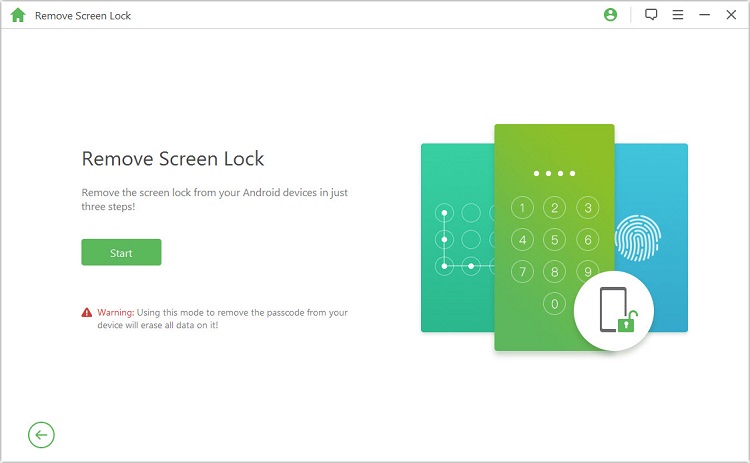 Step 2. Connect your Android phone by using a USB cable. The app will load up your information. You can configure it manually if the information is not right.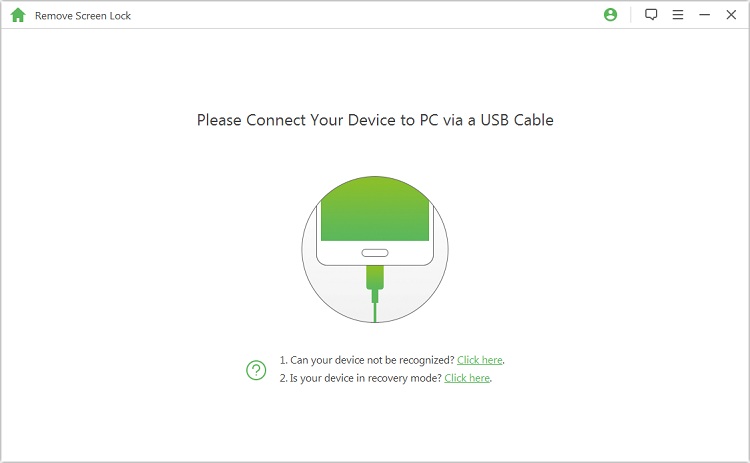 Step 3. Confirm your device information by selecting the right brand and device. Then tap "Start to Unlock".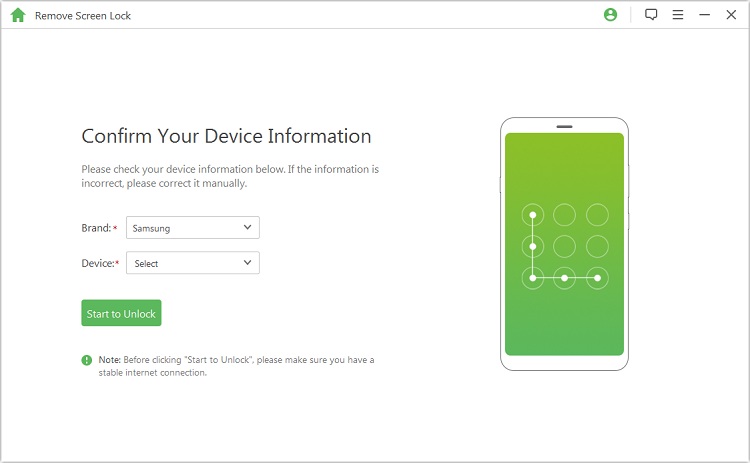 Step 4. Wait a while for the app to download and send a data package to your device.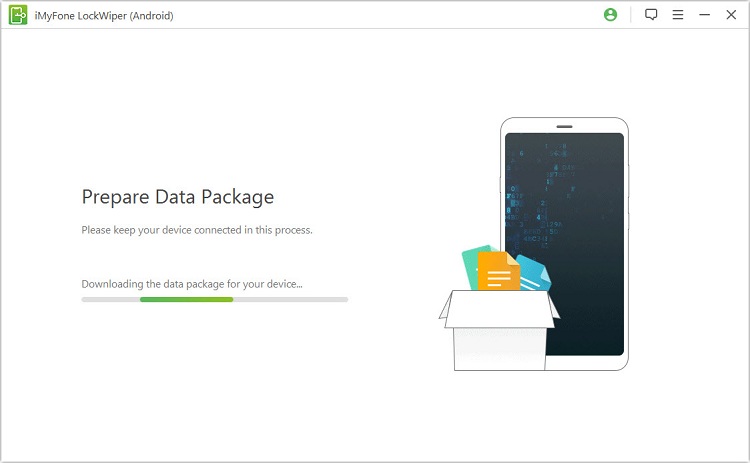 Step 5. Follow the instructions and unlocking process will start.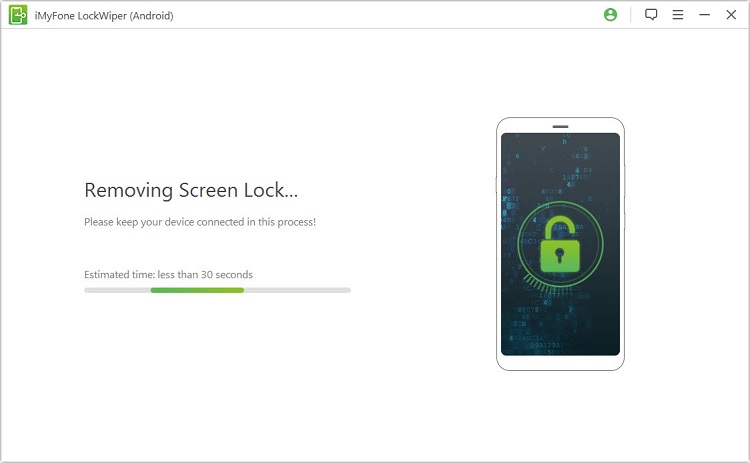 Step 6. Wait a moment, the Android PIN lock will be successfully removed.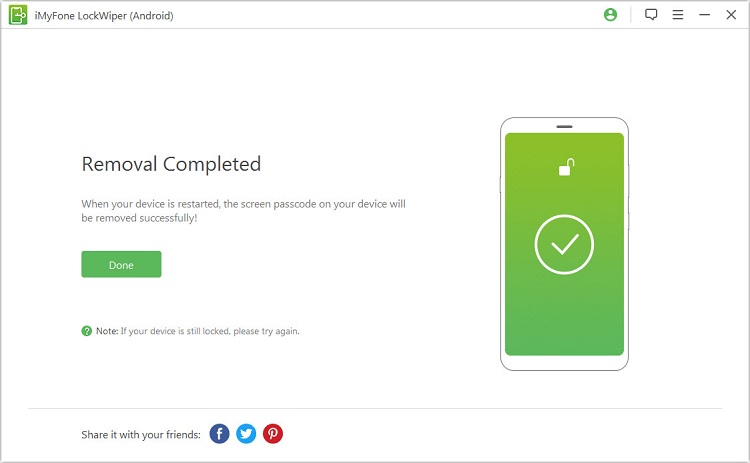 Solution 2. How to Bypass Android PIN Lock via Android Device Manager(ADM)
If Android Device Manager is enabled on your locked device, you can use ADM to unlock it by creating a temporary passcode which can be changed after unlocking the device.
Step 1. Go to www.google.com/android/devicemanager. When the site is open, enter your Google account details, and log in.
Step 2. When the Android Device Manager locates your phone, then you can choose any of the following options: "Ring, Lock or Reset".
Step 3. To create a temporary passcode on the device choose the "Lock" tab. A new window will open for you to set up a new lock screen (passcode). Enter a new passcode and confirmation password in the boxes.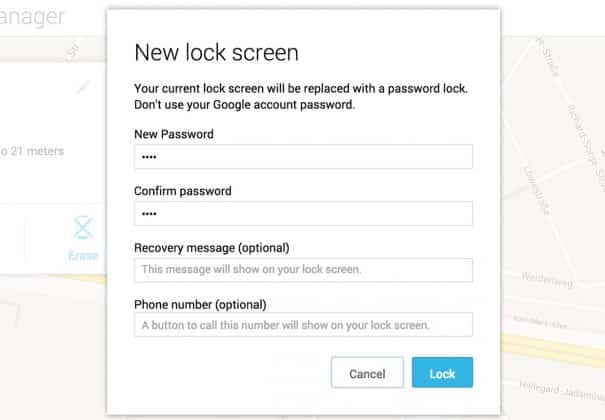 Step 4. Use the temporary password to log into your phone, and change the passcode or pattern to what you can remember.
Cons
For this solution to work, the Android Device Manager must have been enabled in the device before it was locked.
Solution 3. How to Bypass Android PIN Lock Screen via  Samsung Find My Mobile
Samsung Find My Phone is also a way that can be used to reset Pin on a Samsung device. Here are the steps:
Step 1. Go to www.findmymobile.samsung.com and sign in with your Samsung login details.
Step 2. Go to the Find My Mobile section and click on your registered device.
Step 3. Select "Unlock My Screen > Unlock" and wait for the process to complete.
Step 4. You'll get a notification saying that your screen in unlocked.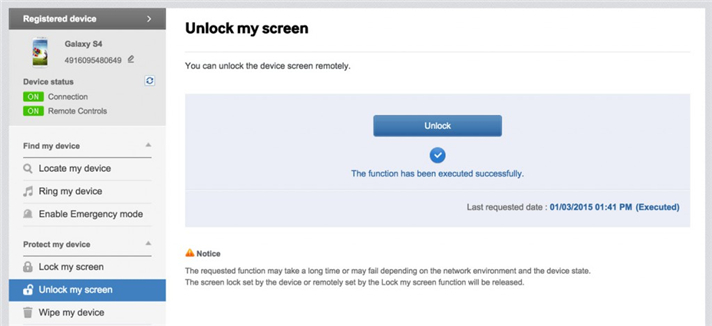 Cons
This solution is only useful to those who have a Samsung account.
Solution 4. How to Unlock Android PIN Lock via Android Debug Bridge (ADB)
This method only works for those who have previously enabled USB debugging on their Android devices.
Step 1. Connect your smartphone to any computer by using a USB cable.
Step 2. The command prompt will be opened in the ADB installation directory if you've enabled debugging.
Step 3. Type the command "C:\WINDOWS\system32\cmd.exe" and click "Enter" key.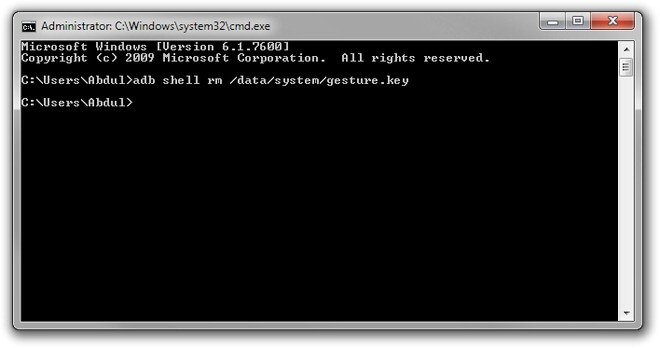 Step 4. Restart your Android smartphone, and you will find no lock screen. However, set up a new passcode before rebooting your device again.
Cons
It won't work for you if you didn't enable debugging before the phone was locked.
Solution 5. How to Bypass Android PIN Screen Lock via Safe Mode Boot
If the lock screen is a third-party app, then this solution is suitable to remove the lock.
Step 1. Boot your device in Safe Mode using the power off button, and choose "OK".
Step 2. This would temporary disable third-party screen lock. Now, uninstall the app, and get out of Safe Mode by rebooting your device.
Cons
It only works for third-party app screen lock.
Conclusion
Concisely, the solutions we shared above are relevant to your case depending on the type of lock or scenario surrounding it. However, iMyFone LockWiper (Android) can be effective for every lock and scenario. Download and install a copy of LockWiper (Android) now.