The rise of fingerprint authentication to protect data is largely attributed to the fact that no two people can have completely identical fingerprints. This addresses the question of accuracy and credibility. In Android devices, the fingerprint lock screen feature protects against unauthorized access to personal information stored in the device. The latest releases of Android devices come with very updated fingerprint scanners with a bunch of unique characteristics. Some are even designed to back up the fingerprint scanning process with a PIN, password, or pattern just to enhance the security of your device.
Part 1. How to Set Up the Fingerprint Lock Screen for Samsung Devices
In Samsung devices, fingerprint security lock uses the uniqueness of each fingerprint to protect information stored in the device. The process of setting it up is not very complicated. Below is a step-by-step guide on how to do it.
Steps to Set Up Fingerprint Lock Screen for Samsung Phones
Step 1. Tap on "Apps" and navigate to "Settings" then "Lock Screen > Security".
Step 2. Tap on "Screen Lock Type" and provide the necessary confirmation, if prompted. This could mean providing a previously set lock type.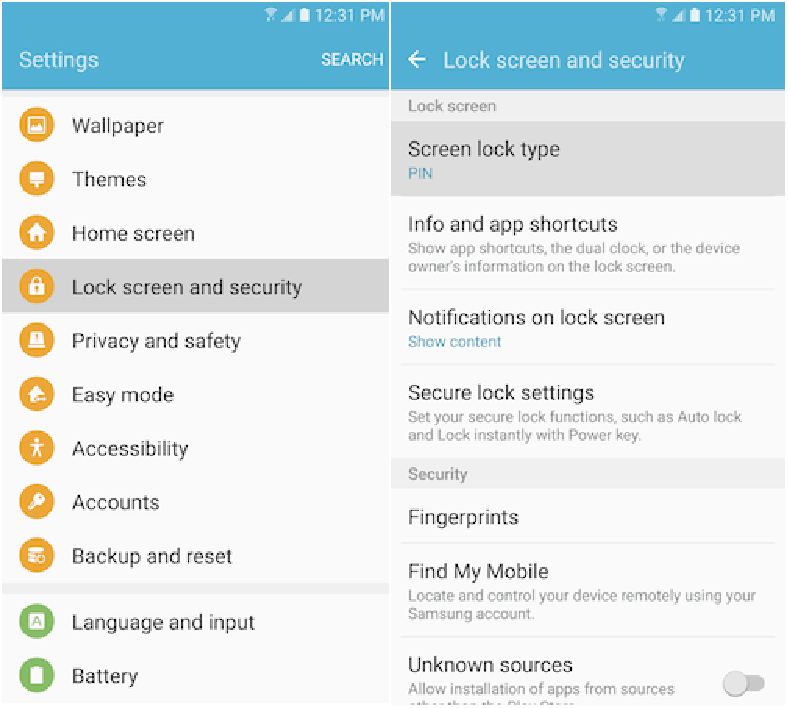 Step 3. Once done, select "Fingerprints" from the list of options. You will then be required to protect your fingerprints by setting a PIN, pattern, or password.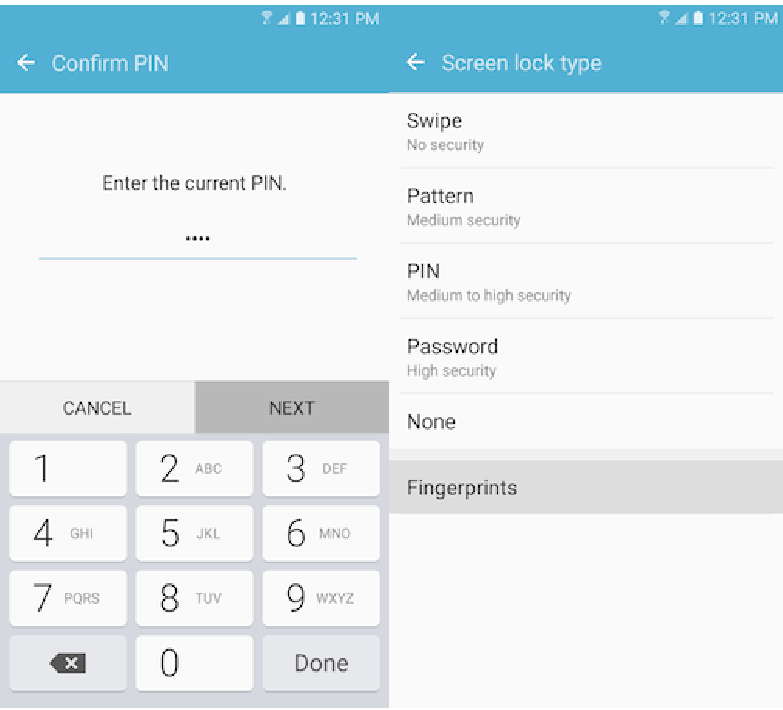 Step 4. When finished, tap on "Continue" at the bottom of the screen and then input the PIN, pattern, or password once more to confirm.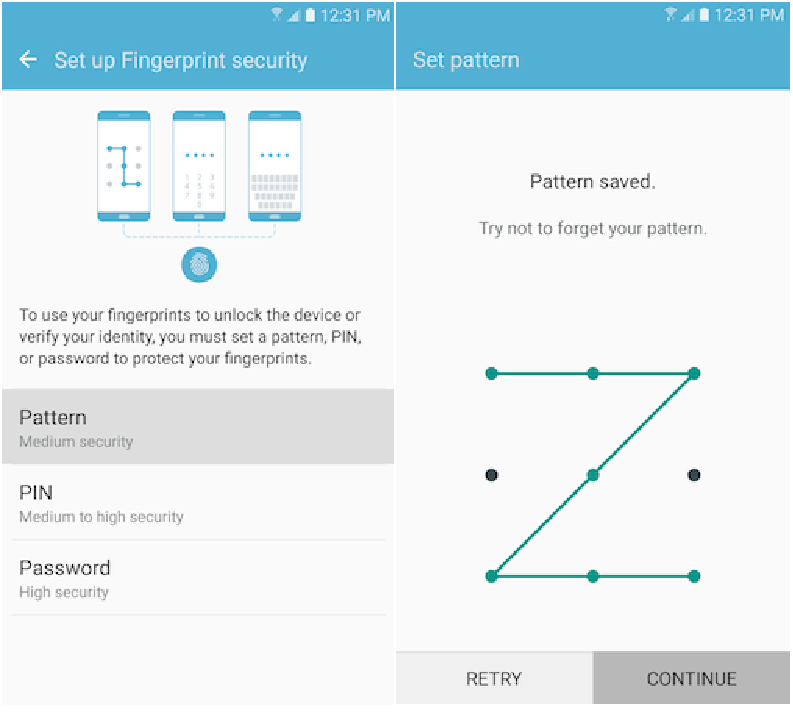 Step 5. Now place the entire pad of your finger onto the Home button – from base to tip.
Step 6. You will have to repeat this procedure a couple or more times until your progress reads "100%".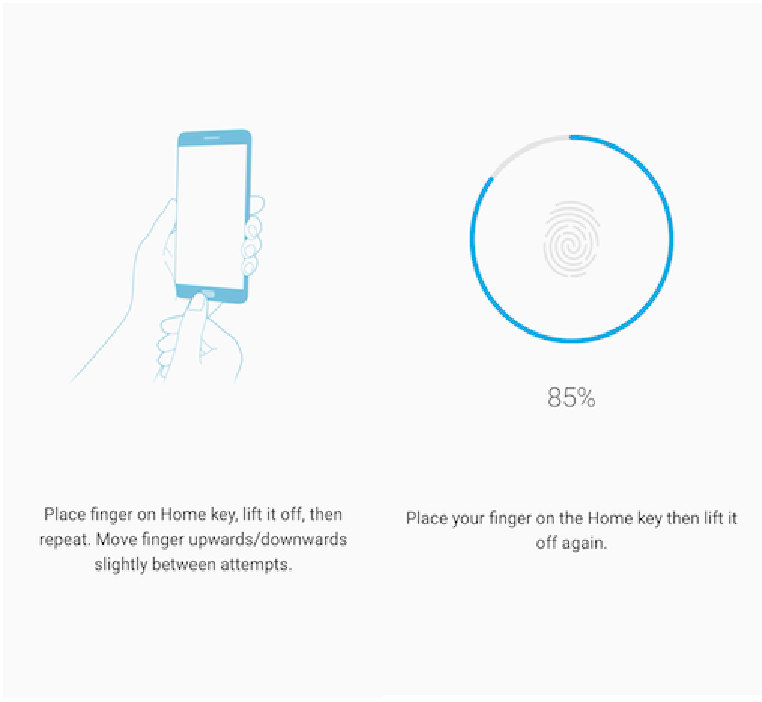 Step 7. At this stage, you will be asked to choose the amount of notification information you want to be displayed on your lock screen. Choose as you wish and then tap on "Done".
Step 8. Now it's done. Press Power key twice to access the lock screen. Unlock by putting your finger on the Home key.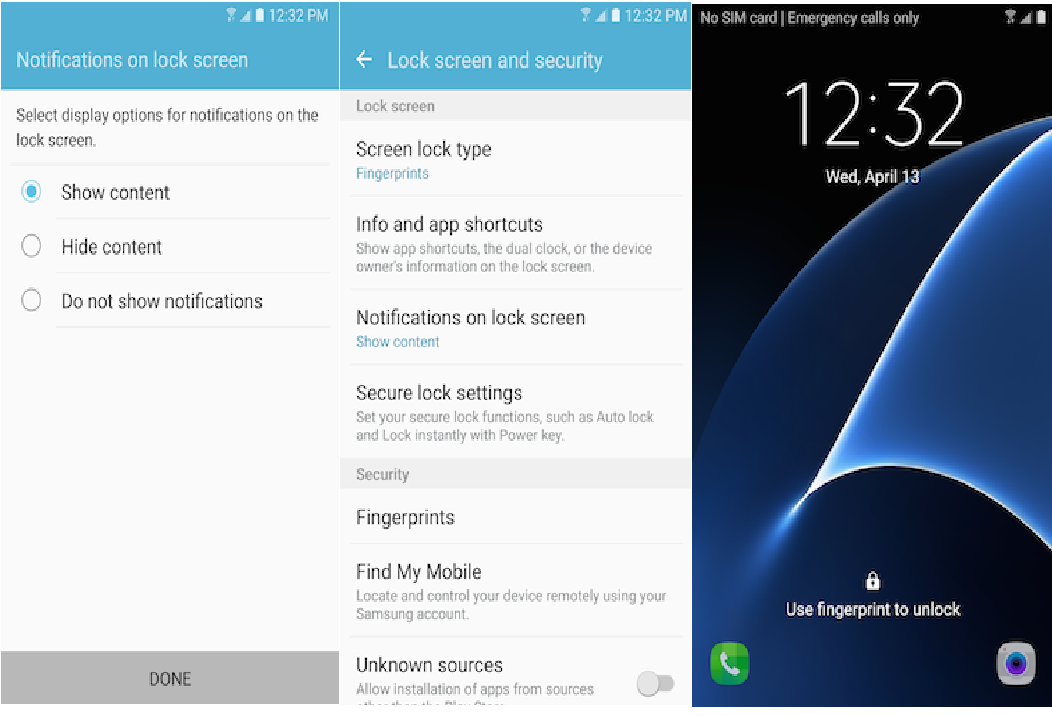 This method is available to all Samsung phones. After setting up the fingerprint lock, you can use your fingerprint sensor to unock the screen lock.
Part 2. 4 Fingerprint Lock Screen Apps You May Want to Know
Most Android devices being released lately have a fingerprint scanner and security features to provide an added layer of protection for your personal data. Likewise, many developers are also creating several fingerprint lock apps with interesting features and availing them to Android users via the Play Store. For many users, it can be quite overwhelming to find the perfect fingerprint scanner app that fits your individual needs. So, here's a breakdown of 4 apps that we think you ought to know about.
01

Fingerprint Lock Screen
The Fingerprint Lock Screen app works by locking out all of your devices buttons to protect data stored in the device. Access is only granted after the correct print scan of your finger. In order to unlock your device, you need to, first, press and hold your finger over the red indicator light for a couple of seconds. This is right next to the fingerprint scam area. Once the indicator light flashes green, move your finger to the scan area for scanning. You will then gain access into your device.
Features of the Fingerprint Lock Screen
Comes with fingerprint scanning animation.

Has "iPhone-looking" wallpapers.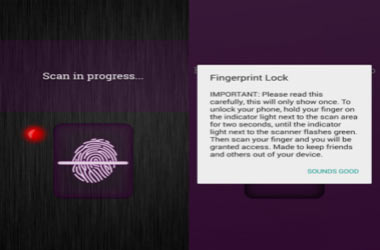 02

CM Locker
The CM Locker is a fingerprint app developed by Cheetah Mobile. It is supported by the fingerprint unlock screen feature of Samsung Galaxy S6 and S6 Edge. CM Locker is quite popular thanks to its ability to lock your phone's calls, settings, play store, and other apps. Besides just the fingerprint feature, the user can also back up the security layer with a PIN and a password. If someone tries to access your phone's data, the CM Locker app takes a snapshot of the person and stores it in your phone. You will know who tried to access your phone without your consent.
Features of CM Locker
It can lock settings, browser, calls, and more.

It supports Android 4.0 and later versions.

You don't have to root your device to install it.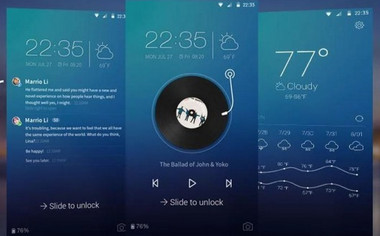 03

ICE Unlock Fingerprint Scanner
ICE Unlock Fingerprint Scanner is an actual fingerprint lock screen that uses your biometrics to access the device. Unlike most other fingerprint lock screen apps, this is not a scam or prank app. It is available for Android devices only. ICE Unlock Fingerprint Scanner works by taking the picture of your finger and then matching the picture with that of your fingerprint. It then allows access into the device upon successful verification. This app is powered by ONYX HD and does not require any additional scanner or other hardware besides a rear-facing camera with flash.
Features of ICE Unlock Fingerprint Scanner
Touchless fingerprint authentication.

Built on ONYX HD authentication engine.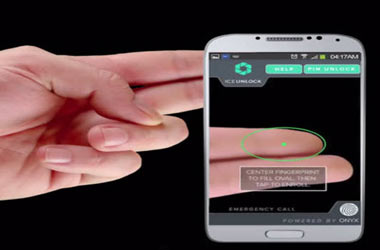 03

AppLock
AppLock is a security app that can be customized to protect your apps on a one-by-one basis. It can also be used to block unauthorized access to any type of file in your Android device, for example, photographs, videos, and documents. AppLock security mechanisms are not just limited to fingerprint lock. You can block unauthorized access via password or pattern locks as well. The user can hide the app's icon so that nobody can tell that it was installed on your device.
Features of AppLock
Has a power-saving mode to save power.

Security features include: password, pattern, and fingerprint.

Random keyboard and invisible pattern lock.

Hides protected media from the gallery.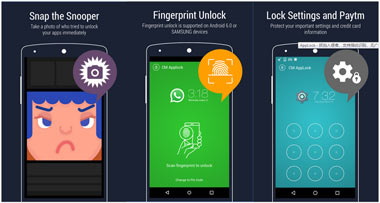 The above 4 fingerprint lock screen applications are the most popular programs in the market. These apps are designed to protect your private data on your Android. However, what to do if your device doesn't recognize your fingerprint correctly? Then we will move to next part.
Part 3. How to Remove Fingerprint from Lock Screen If It Is Not Working
Fingerprint scanner feature that scans your biometrics have not always been very reliable. There have been many reported cases of the fingerprint sensors malfunctioning. Provided below are some possible cases where fingerprint sensors may fail and therefore need to be bypassed.
If the device is a second-hand device.
If the fingerprint sensor has scratches or damaged some other ways.
If the fingerprint data stored in the phone is corrupted.
If you lose your finger, perhaps because of an accident.
Fortunately, you can still bypass the fingerprint sensor to get access to your phone by using the great removal tool - iMyFone LockWiper (Android). It can help you quickly remove all kinds of screen lock on Android phones, like fingerprint. LockWiper (Android) is a very easy-to-use program. And the success rate of removing fingerprint lock screen is over 98%.
Some Amazing Features of LockWiper (Android) to remove fingerprint:

Instantly remove all screen locks, including PIN, pattern, password, face lock, and fingerprint lock screen.

Remove fingerprint lock screen on Samsung phones without data loss.

Also easily bypass Google account verification/FRP lock from Samsung phones.
How to Unlock Android Fingerprint Lock Screen by LockWiper (Android)
Step 1. Download and launch LockWiper (Android) program. Then select "Remove Screen Lock" and tap on "Remove Screen Lock for All Android Devices" (this includes fingerprint lock) to start.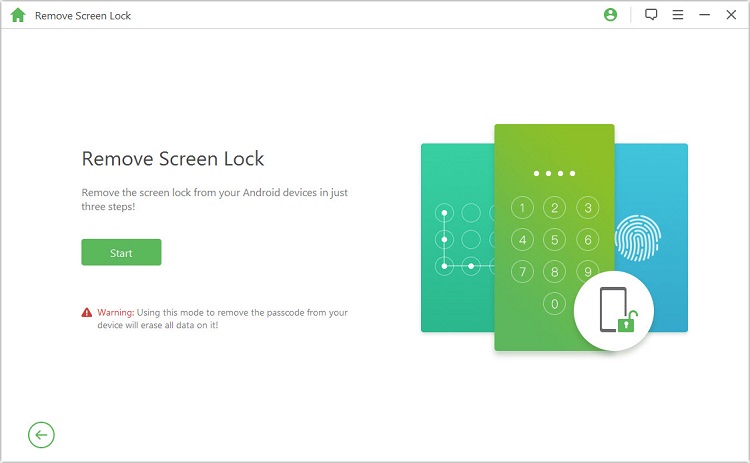 Step 2. Connect your Android device to your computer via USB cable.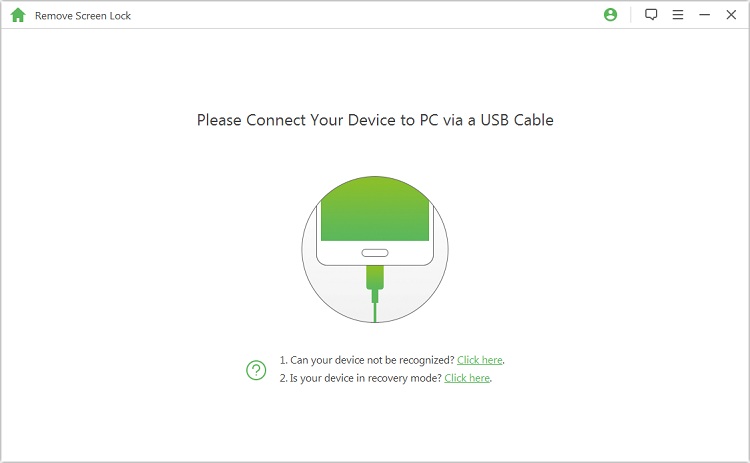 Step 3. Confirm your device information displayed onsreen and then click "Start to Unlock".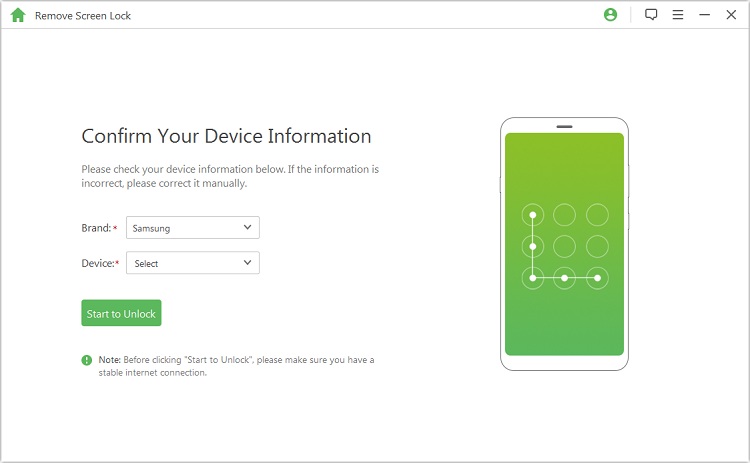 Step 4. Next, reset your device to start to remove fingerprint lock screen. Wait a second. The passcode will be removed when the process is done.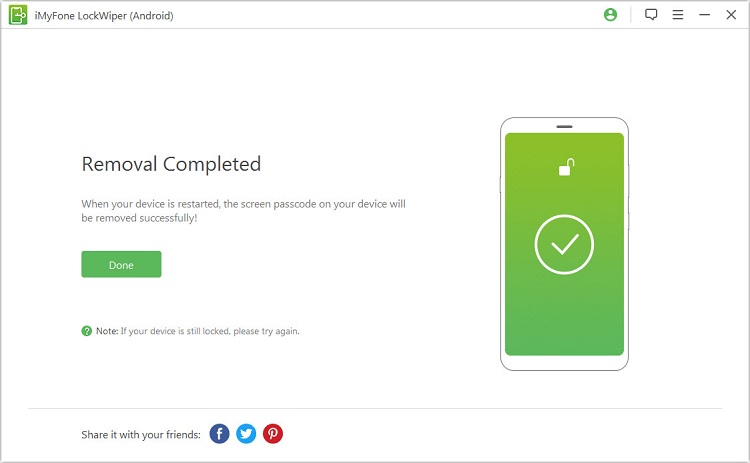 Due to excellent features of this unlocking screen lock removal, LockWiper (Android) is favored by many customers from all over the world.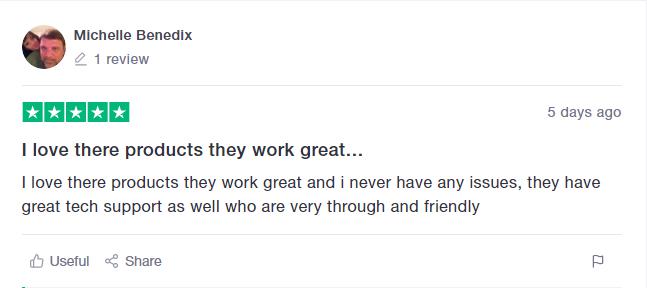 Conclusion
You can now see that there are tons of options when you are looking for fingerprint lock screen apps for your Android device. With a new Android OS release feature, more and more security apps keep on getting produced. As much as they provide your phone – and, by extension, your personal information – with the much-needed security, it is easy to get locked out of your phone when the scanner malfunctions.
But if sometimes the fingerprint sensor does not work, iMyFone's LockWiper (Android) can help you easily bypass all these security features while keeping all of your data intact. The process is quite straightforward. You don't have to be a developer or enthusiastic about tech to understand. Visit our iMyFone for Android website to learn more about this.