Samsung has manufactured invaluable phones with awesome security features. For the Samsung S8, phone lock options include PIN, password, pattern, and fingerprint. These are all effective in adding security and privacy, preventing anyone from accessing content in your mobile device. For any reason, however, that you need to unlock a Samsung Galaxy S8 mobile phone, do you know what to do? This article will show you how to unlock Samsung S8 for free in 4 ways.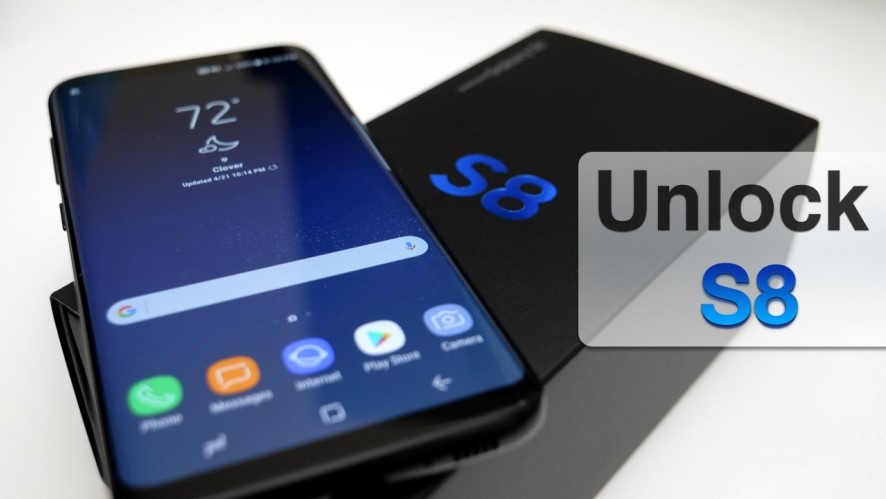 1
Unlock Samsung S8 with iMyFone LockWiper (Android)
iMyFone LockWiper (Android) is a simple program that allows you to bypass Android lock screen and lets your access your phone right away. Whether you forgot your screen password or entered an incorrect password too many times, the iMyFone LockWiper will help you unlock your phone in seconds. It also works for second-hand mobile devices that you bought but comes with a locked screen, mobile phones or tablets with broken screen and therefore couldn't recognize patterns or codes, or Samsung S8 phones with fingerprint feature that is not working.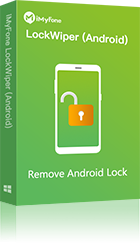 100,233,123 Downloads
Features of iMyFone LockWiper (Android)
Follow the steps below to unlock Samsung S8 with LockWiper in 4 steps:
Step 1. Download and launch the iMyFone LockWiper (Android) program. Connect your Samsung S8 phone to your computer using a USB cable. The program will automatically load up your device's information.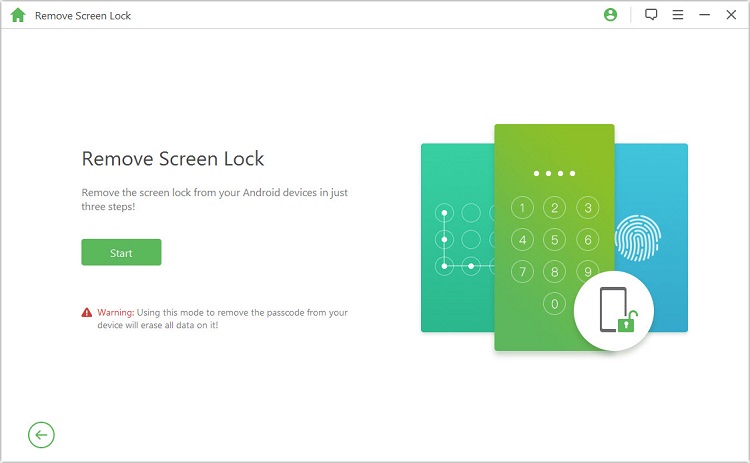 Step 2. Confirm that the information is correct, including phone brand and model.Click the "Start Unlock" button to continue.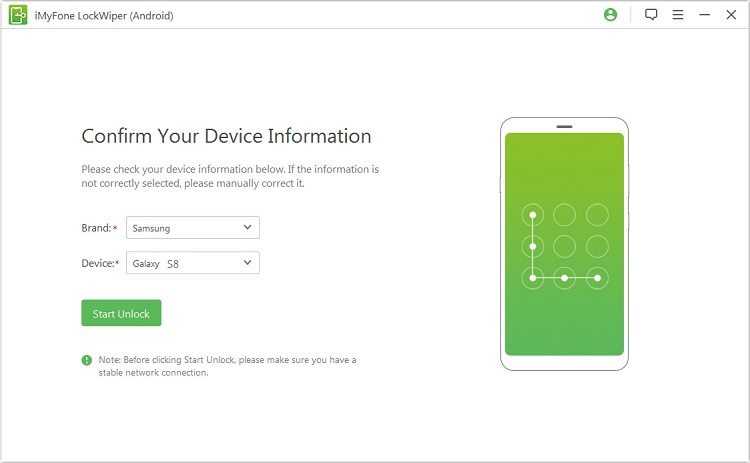 Step 3.The program will prepare data package. Wait for a few minutes to so LockWiper can install a specific unlocking data package that is suitable for the brand and model of your mobile device.
Step 4. Your device will be on the recovery mode. Simply follow the instructions on your computer screen to finish the unlocking process.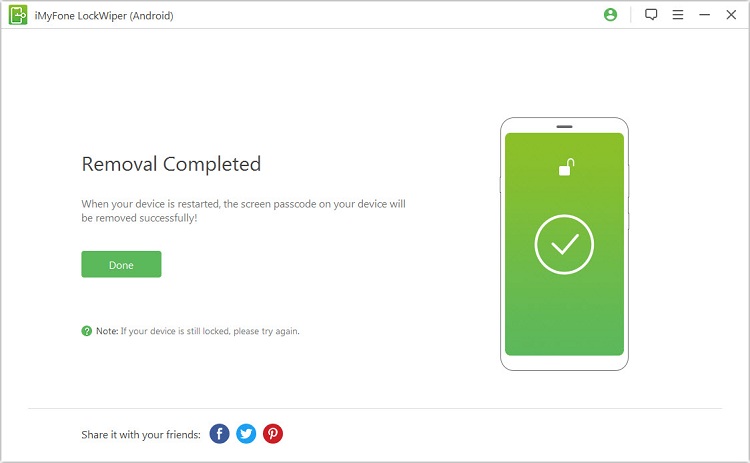 For more details about unlocking Samsung S8 with iMyFone LockWiper(Android), refer to the user guide of iMyFone LockWiper (Android).
2
Unlock Samsung S8 for Free with Samsung Find My Mobile
Find My Mobile is a Samsung app that lets you access your mobile phone remotely, especially if it gets lost or stolen. The service will also allow you to unlock your phone, back up stored data, or delete all information stored in the device so other people cannot access it.
Here is how to unlock Samsung S8 for free with the Samsung Find My Mobile app:
Step 1. Go to the Find My Mobile website: findmymobile.samsung.com.
Step 2. Log in to your Samsung account. Make sure to use the same login details you used on your locked phone.
Step 3. As you log in, the system will locate your device. When located, click More. Click "Unlock my Device".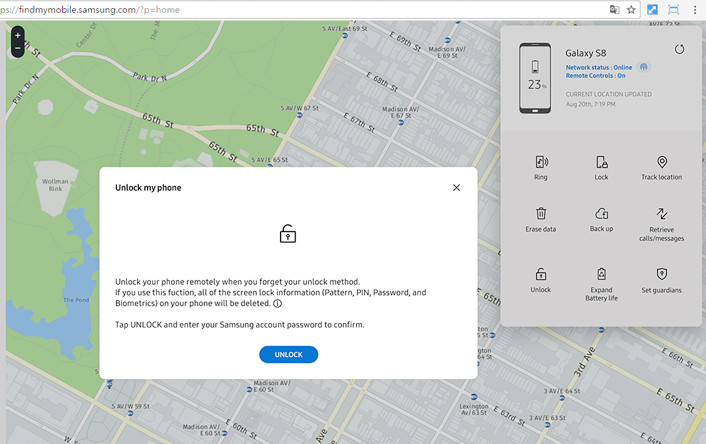 Step 5. Type in your Samsung account password, then click "Unlock".
While the steps may look easy, you have to know that the Find My Mobile service will only work with the following conditions:
Find My Mobile should be installed and enabled on the lost phone.
There are some network carriers that does not support the Find My Mobile service. For instance, "Sprint" may not allow you to use to do so.
3
Unlock Samsung S8 for Free with Android Device Manager
Another way to unlock your Samsung S8 is using the Android Device Manager (ADM). It is a part of Google Protection and enables unlocking of Android phones and devices temporarily and remotely, usually during emergencies. If you want to know how to unlock Samsung S8 for free using ADM, follow the steps below:
Step 1. Download ADM from Google Play or go to the ADM website: www.google.com/android/find. Sign in using your Google account login details.
Step 2. Once logged in, select the device you wish to unlock. You will see the following options: "Ring", "Lock", and "Erase". Click "Lock".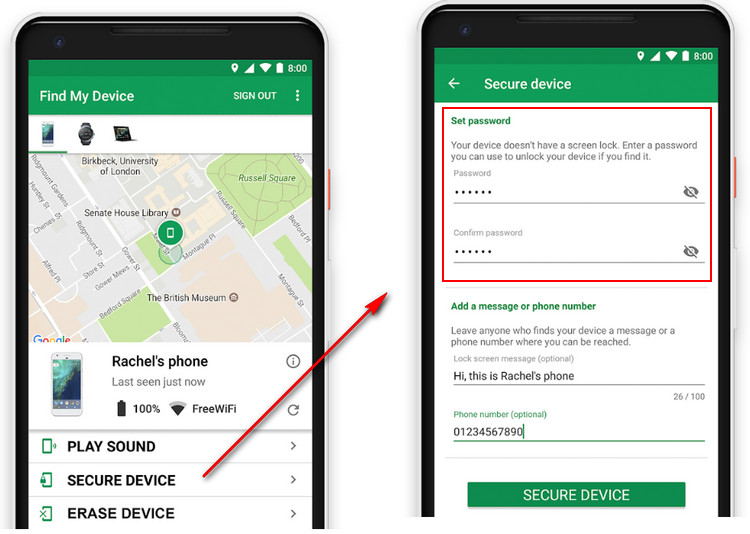 Step 3. A password field will show up and ask you to set up a temporary password to unlock your phone.
Step 4. Go to the phone's lock screen settings to be able to disable the temporary password.
However, rememberthat you can only successfully use the ADM, if the following conditions are met:
ADM is installed and enabled on the locked phone.
The phone's GPS is be turn on.
You are logged in using the same Google account associated to your phone.
Your Samsung S8 is running Android 4.4 or above.
4
Unlock Samsung S8 for Free using Factory Reset
You can also choose to do a hard reset or factory reset of your Samsung S8 mobile phone to remove its lock screen. This is ideal if all other approaches mentioned above do not work and if you're willing to erase all content stored in your phone. To do factory reset, follow the steps below:
Step 1. Switch off your Samsung S8. Press the power button together with the volume buttons and hold until the screen goes black.
Step 2. Wait for the Android bootloader menu to pop up. Choose "Recovery Mode". To switch among options, use the volume button. Then, choose "Wipe data/factory reset".
Step 3. Once the process is complete, reboot the device and you'll be able to access the phone without a lock screen.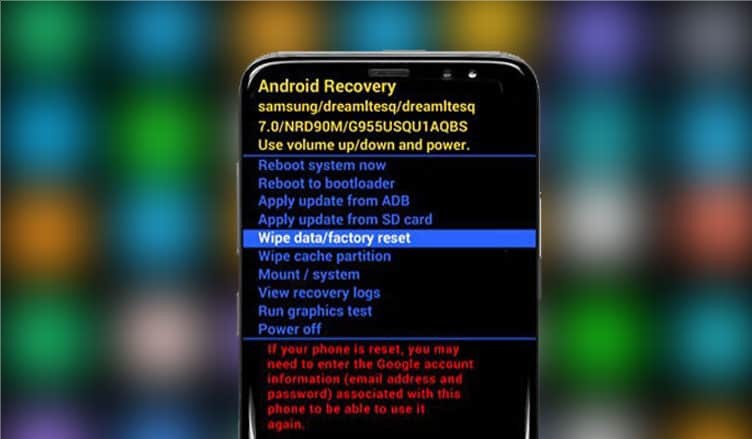 While this method is quick and easy, remember that it will "wipe away all data in the device", including photos, contacts, and apps.
5
Bonus Tip 1: Unlock Samsung S8 FRP Lock and SIM Lock
You can also use iMyFone LockWiper (Android) to unlcok FRP Lock as well as SIM Lock. Here are introductions about these locks.
FRP Lock: Factory Reset Protection (FRP) is one security feature which blocks the use of your Samsung device after a factory reset until a Google user name and password which was previously used to set up the FRP is provided. This lock is activated after the user performs a factory reset. Here, a detailed guide to unlock FRP lock is provided.
SIM Lock: SIM card lock is a security feature which prevents unauthorized use of your SIM card. It gets triggered whenever a wrong SIM pin entered repeatedly. Once this happens, you'd need a Pin Unlock Key (PUK); which is usually provided by your network carrier. A full guide, not only can unlock SIM lock is provided here.
6
Bonus Tip 2: Take Great Pictures at Night with Samsung S8
Samsung Galaxy S8 features an impressively sharp and crisp camera that makes it ideal for mobile photography.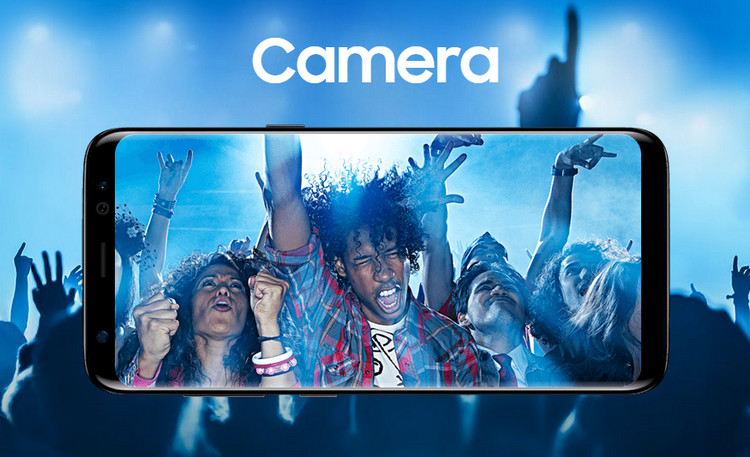 To take great pictures at night using the Samsung S8, follow the bonus tips below:
Tip 1 Did you know that the Samsung Galaxy S8 camera is not only for capturing mode? When you swipe to the right, you will find various filters, effects, and overlays that will make you shots more artistic.
Tip 2 Want to take photos of a moving person or thing? The S8 allows you to do burst shots by simply tapping and holding the shutter button.
Tip 3 For hand-less photo taking, the S8 is designed to take shots using voice plam gestures, voice commands, and facial recognition. Simply go to the camera app's settings menu and enable to command you wish to use.
Conclusion
These are the 4 most effective ways on how to unlock Samsung S8 for free. If you want to do it fast and easy, use iMyFone LockWiper (Android) . To get started, download the trial version to unlock your Samsung Glasxy S8 mobile phone.