I recently bought a new Samsung Galaxy S7 for my girlfriend and realized that we both enjoy the goodies associated with this gadget. I usually get to play nice games on her mobile phone but she decided to stop me from enjoying my games any longer. So she applied a lock screen password on her mobile phone to stop me from using the mobile phone without her consent. I've tried different websites to unlock S7 without losing data all to no avail. I took to Google and still no result then I tried other ways and succeeded. Here I am glad to share my experience with you.
Part 1: How to Unlock S7 without Losing Data
1

Find My Mobile
There is no Samsung phone without a feature tagged "Find My Mobile". You can make use of this feature to unlock your Samsung Galaxy S7 fingerprint, screen pattern, PIN and password. Get it done following these steps:
Step 1. Create a Samsung account Log in, and press "Lock My Screen" key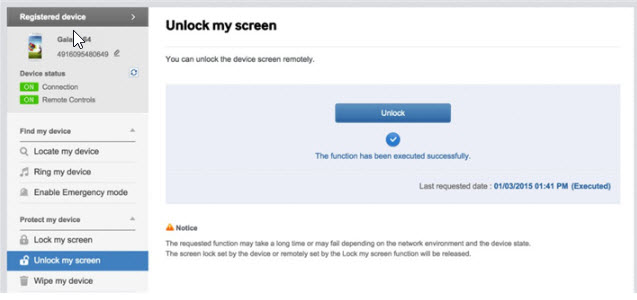 Step 2. Input a new password in the first box, and press the "Lock" button at the bottom.
Step 3. It will automatically change your password to the newly created password in a few minutes.
2

Using Android Device Manager
Android device manager can also help you if you wonder how to unlock S7 without losing data, however, you were expected to have enabled Android device manager on your phone before following these steps.
Step 1. Go to www.google.com/android/devicemanager with a computer.
Step 2. Access your Google account used on the locked phone.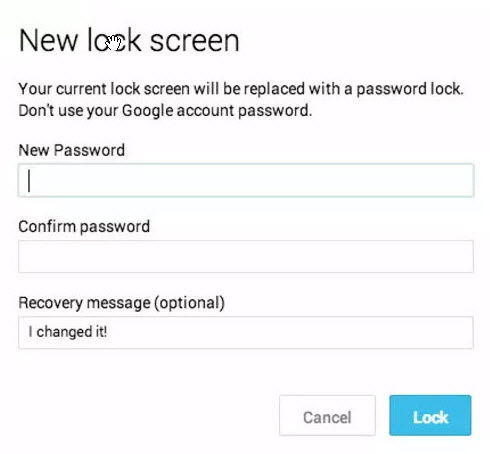 Step 3. You can select the device to be unlocked in ADM interface.Then press "Lock" option.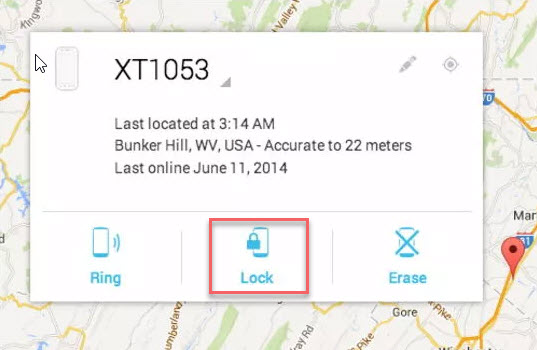 Step 4. Now, input a password, and click on "Lock" again.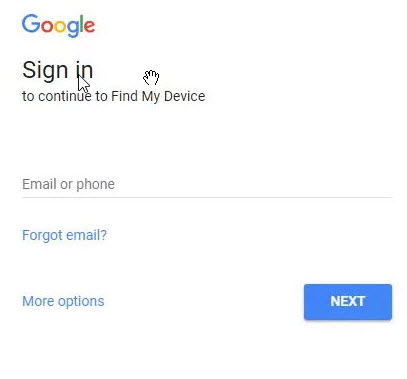 Step 5. You will notice a confirmation with "Ring, Lock and Erase" keys. Now you can enter this newly generated password on your locked Samsung phone.
3

Remove S7 Screen Lock with iMyFone LockWiper (Android)
iMyFone LockWiper Android Lock Screen Removal is a tested program which can help you get rid of screen locks set by Android device settings or by third-party lock Apps. It offers an extensive solution to any Android screen lock removal.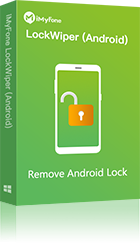 100,233,123 Downloads
Features of iMyFone LockWiper (Android):
Completely removing phone screen locks devoid of password.

Bypassing all sorts of Android screen locks like PIN, patterns, password, fingerprint and face ID, etc.

User-friendly tool. No technical knowledge required to bypass Android screen lock via this tool.

Supports all types of the Android version from Android 2.3 - Android 9.
Learn the easy steps to remove S7 screen lock with LockWiper (Android)
Step 1. Download and open LockWiper on your PC and click on "Start".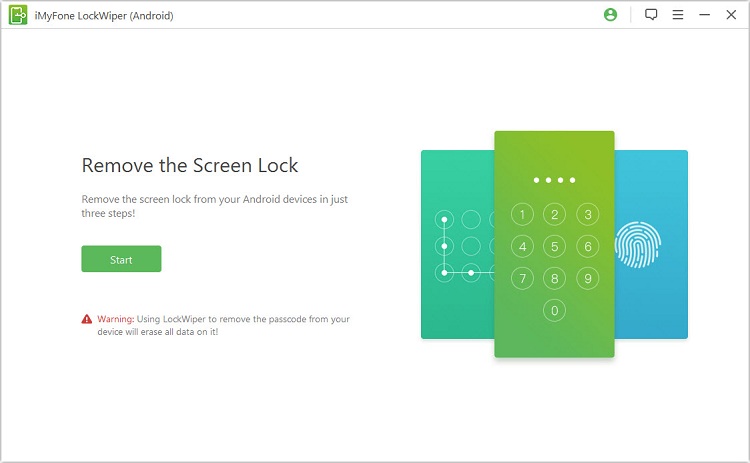 Step 2. Connect your device to computer via a USB. The software will detect your device information automatically.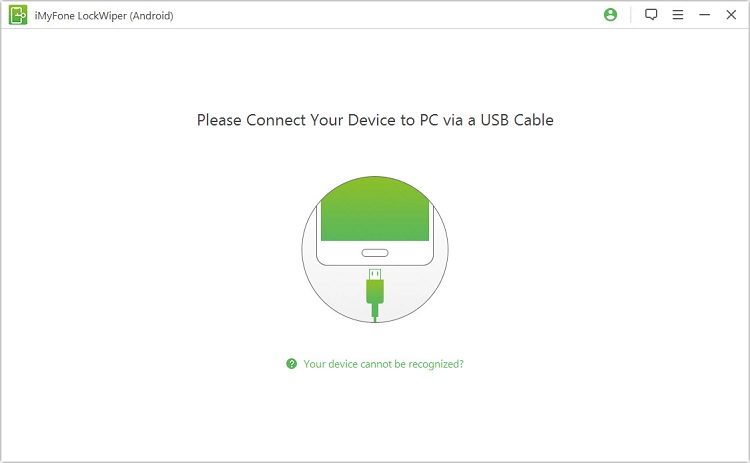 Step 3. The software will download a specific unlocking data package for your device.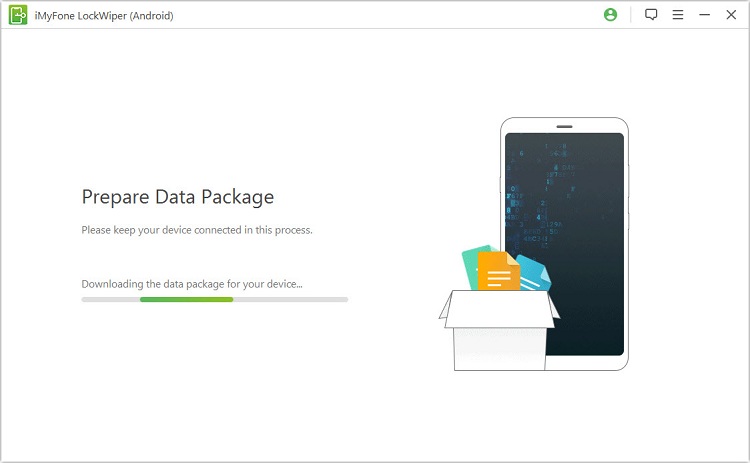 Step 4. Put your device in recovery mode duly following the instructions and you will get your mobile phone unlocked in a few minutes.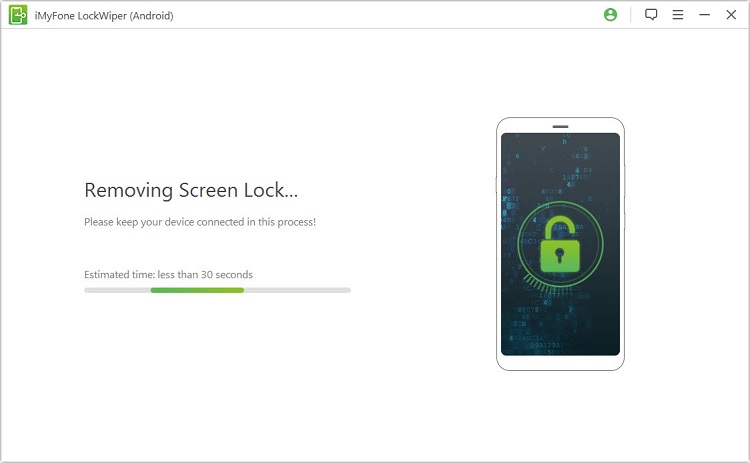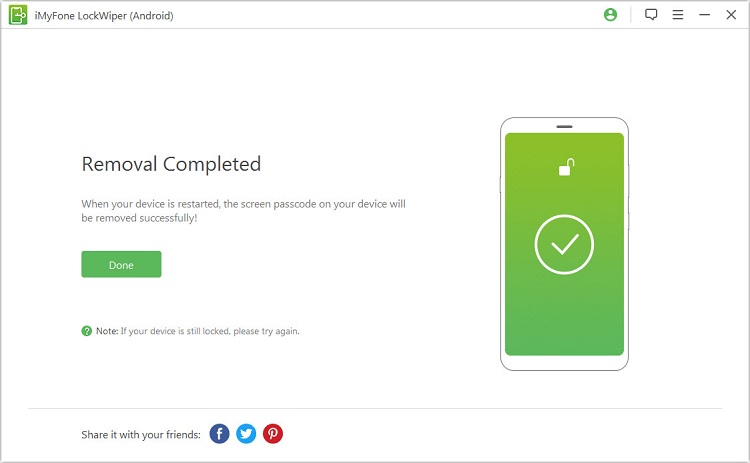 It is important to note that this application will wipe out all your data, therefore, you should back up to your Google drive to claim some of your important data. Or you can turn to other alternative solutions on how to unlock S7 without losing data. However, it is a great option to wipe all data before selling your used phone or resetting a second-hand phone.
Watch the video to learn more details about unlocking S7 without data loss:
Part 2: Additional Ways to Unlock Samsung Galaxy Phone
1

Google Login (Android OS 4.4 and Below)
You can unlock your Samsung Android version 4.4 and lower through the use of Google Login. The steps are easy and can be followed by anyone. Here are the steps to be followed:
Step 1. Try to enter a wrong password or pattern for over 5 times.
Step 2. Click on "Forgot pattern".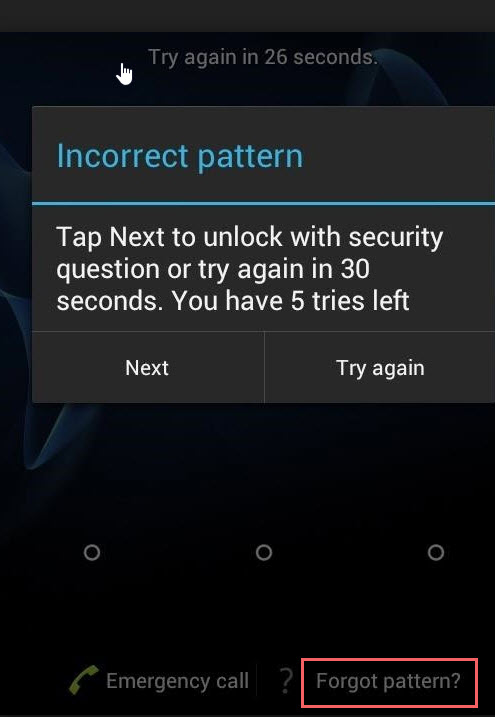 Step 3. Input your Google account login or backup code.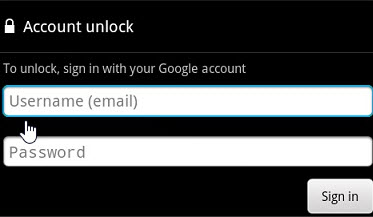 Step 4. Your phone will immediately be unlocked.
2

Use Factory Reset
How to unlock S7 without losing data? It is possible through the use of "Factory Reset only if you've backed up your data frequently. It doesn't require any computer or internet connections. Follow the following instructions to get your Samsung phones unlocked.
Step 1. Turn off your Samsung phone.
Step 2. Press simultaneously, the following three buttons "Home button", "Power button" and the "Volume Up" button.
Step 3. Your Samsung phone will vibrate, release when you feel the vibration. The device will go to "recovery mode".
Step 4. Use the "Volume key" to navigate to "Wipe Data/Factory Reset".
Step 5. Click "Power Button" to confirm your selection. Next, scroll down with the same volume key to select "Delete All User Data" and confirm your selection with the "Power Button".
That is all. You can get to use your mobile phone that way.
3

Unlock S7 without Losing Data via ADB Delete Command
There are lots of ways to unlock your Samsung phone and the use of ADB is one of them. However, this method only works if the USB debugging was earlier enabled on your Samsung phone. All you need is a USB cable, a PC and a network connection.
Step 1. Connect your Samsung phone to a PC with a USB cable.
Step 2. Access a command prompt window in your ADB installation directory. Then type "adb shell rn /data/system/gesture.key" and then "DONE".
Step 3. Then click on "Enter". Then, go to "Settings" to create a new password before another reset.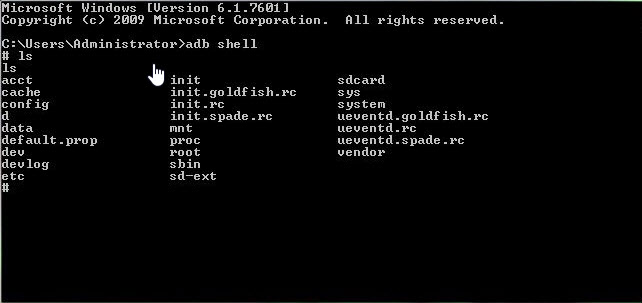 The steps work efficiently for all kinds of Samsung mobile phones. You won't have to worry about your lost password any longer with the use of ADB.
Conclusion
Truly, all the methods are working effectively for all Samsung mobile devices especially Samsung Galaxy S7 no matter you are searching for ways on how to unlock S7 without losing data or solutions to wipe your Android phone. If you have to unlock your Samsung lock screen password, fingerprint and PIN, you may consider using any of the highlighted steps above like iMyFone LockWiper Android Lock Screen Removal, "Find My Mobile", Android device manager, Google login, etc.