So, you've installed the iOS 15 beta on your device but you've experienced some problems that hinder how your device works. You want to go back to iOS 14 and wait for Apple to address these issues before you can download iOS 15 again when the public build is released in September. But you've heard horror stories of bricked devices in an attempt to downgrade the iOS build. We're here to tell you that that's simply not going to happen to you. Why? Because we're here to help.
Follow along this article to downgrade back to the functioning iOS 14 in a quick and less stressful manner.
What Are the Risks of Downgrading iOS?
There are some risks to downgrading your iOS and as much we don't want to scare you, it may be irresponsible for us not to tell you of the risks involved. To begin with, we hope that you created a backup of your iOS 14 before installing the iOS 15 beta. For the most part, downgrading should be easy, but you will lose all your data if you didn't have a backup of your iOS 14.
There are those who report that their device has become unresponsive after a downgrade. We must stress that this is a very rare occurrence although we must state it here just so you are aware of the risk involved.
Downgrade iOS 15 to iOS 14 via iTunes
Follow these simple steps to go back to iOS 14.7 which is the latest stable version of iOS.
Step 1: Go the this page to download the iOS 14.7 Final IPSW Links for iPhone, iPad, iPod touch . It is a large file so it may take a few minutes to download.
Step 2: Now open iTunes and ensure that you have the latest version. Go to iTunes > Check for Updates and take a moment to update iTunes if you don't have the latest version.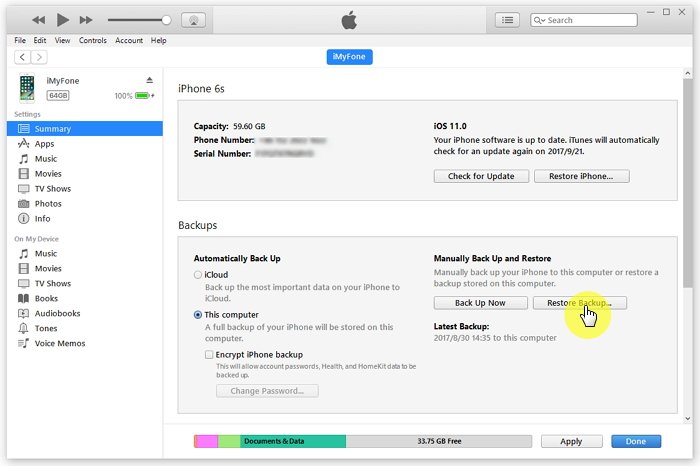 Step 3: Connect the device to the computer and put it in recovery mode. For iPhone 6 and earlier versions press and hold the Sleep/Wake button and the Home buttons and don't release them until you see the Apple Logo. For iPhone 7, hold the Sleep/Wake and Volume buttons until you see the Apple Logo.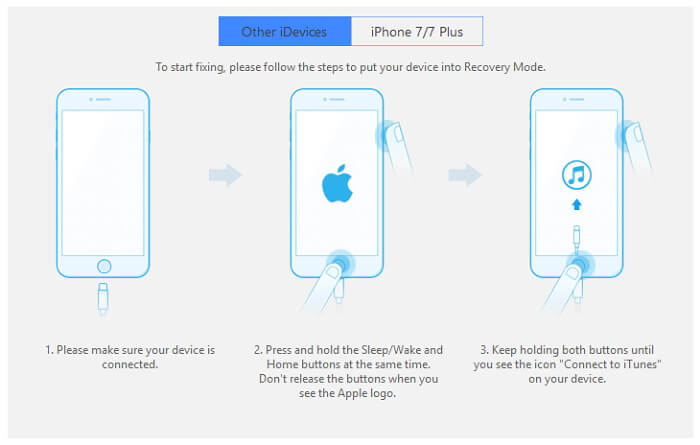 Step 4: Once the device is in recovery mode, a message will pop up in iTunes saying that there is a problem with the device and give you an option to "Update" or "Restore" the device.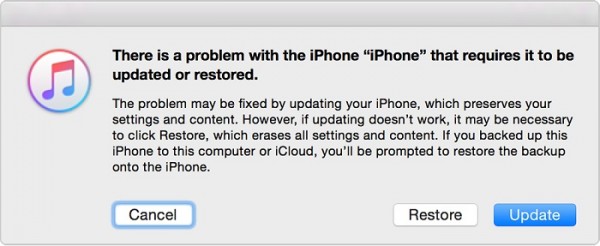 Step 5: Option-Click (Shift-Click for PC) on the "Restore" button and select the IPSW file you downloaded in step 1 above and then click "Restore."
Step 6: The device will restart after the restore process is complete and you will then choose to set it up as new or restore from a previous backup. If you have an iCloud backup instead, simply go through the setup process until you see the "Restore from an iCloud Backup."
Note: You will not be able to restore the backups you created after installing the iOS 15 beta. Simply scroll down to choose the one you made before installing iOS 15.