Question
Hi, I am trying to update my device to iOS 16 but I keep getting the error message that "iOS 16 has failed verification because you are no longer connected to the internet." I have tried using data as well as WiFi but I keep getting the same message. Is anyone else suffering from this problem? How to fix unable to verify update error for iOS 16?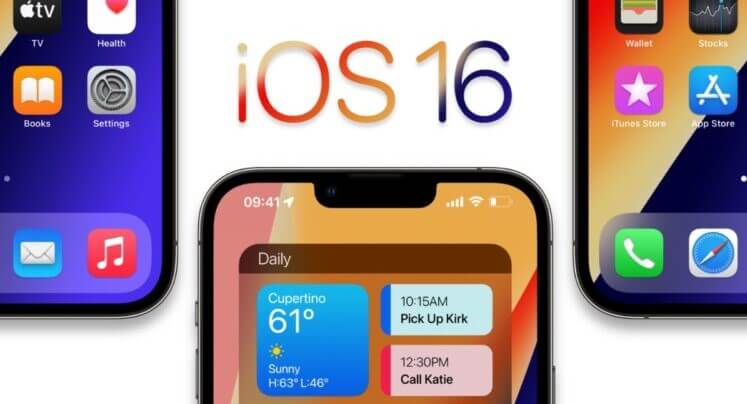 The above scenario is all too common with iPhone users trying to update their devices. While it may seem impossible to fix, there are several solutions you can try. Some of them we've outlined in this article. But before we move on to more sophisticated solutions, it is important to ensure that you are indeed connected to the internet. A simple way to check is to open a web page in Safari. If it loads successfully and yet you can't verify the iOS 16 update, then try the following solutions.
6 Tips to Fix iPhone Unable to Verify Update Error:
1. Shut Down the Settings App
---
The first solution to try in this case is to shut down the Settings App. To do this double tap the home button and swipe the Settings app to slide it out of view. Now go to Settings > General > Software Update to try again.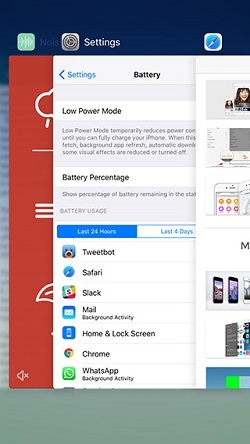 2. Force Restart the iPhone
---
If the update still remains problematic, you can try to force restart the device. To force restart an iPhone, hold both the Sleep/Wake and Home buttons until you see the Apple logo on the device's screen.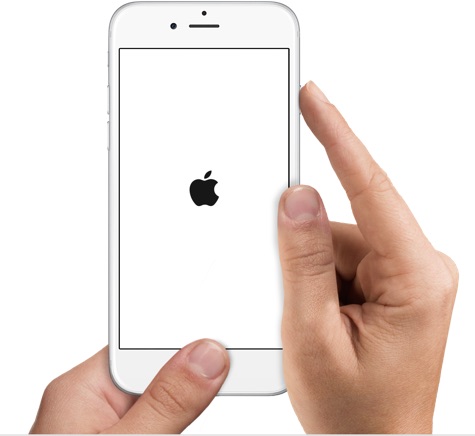 3. Try the Another Network
---
You can also try to connect to another Wi-Fi network just to be sure that your connection isn't the problem. Make sure that the connection you are using is a home network since company networks may block or filter connections to the Apple Servers.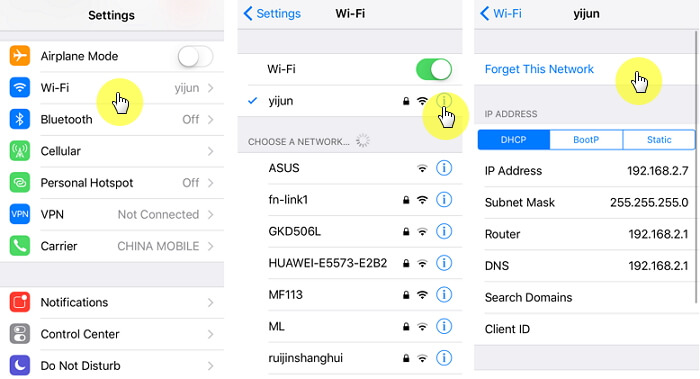 4. Reset your Network Settings
---
You can also try to reset your network settings. But you will need to reenter all your Wi-Fi passwords after resetting the network settings. To do this, simply go to Settings > Reset > Reset Network Settings and then tap Reset in the dialogue box that appears.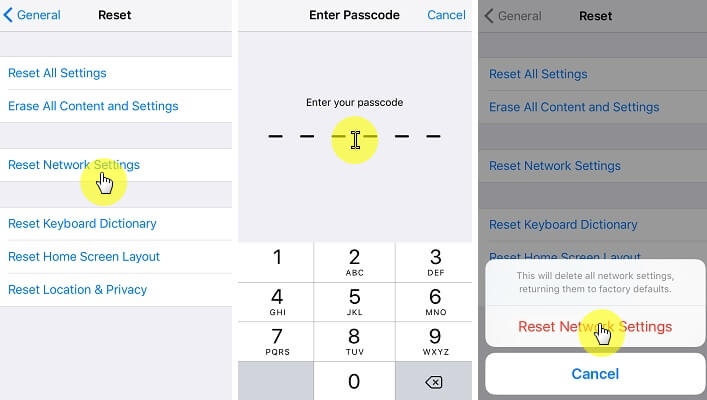 Once the reset is complete, rejoin your Wi-Fi network and try the update again.
5. Remove and Download the iOS 16 Update Again
It is also quite likely that the update is corrupt and as such you will need to remove it before you can download it again. To do this go to Settings > Storage & iCloud Usage and tap Manage Storage. Scroll down to find Software Update and select it to delete it.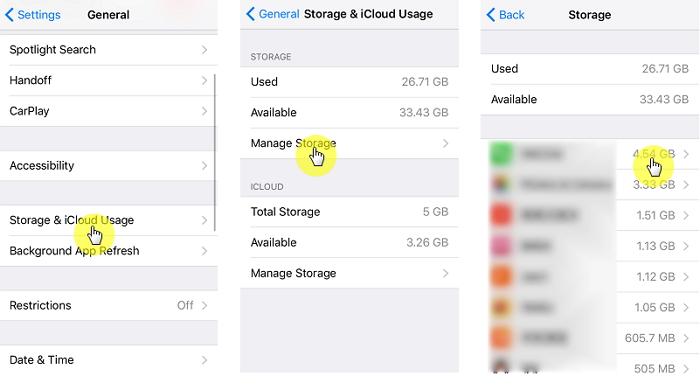 Try installing the update again to see if you encounter any problems.
6. Use Third-Party Software to Fix Verify Update Error (iOS 16 Supported)
If you try all the above solutions to no avail, it is quite possible that your iOS system is experiencing some fundamental issues and as such needs to be repaired. To do that, you need the services of a third-party iOS software. The best solution is iMyFone Fixppo. Some of the features that make this the ideal solution include the following:
iOS16 Supporrted iMyFone Fixppo
Reset iPhone/iPad/iPod touch without password, fixing the Forgetting password issue.
Simple to use-only 3 clicks are needed.
Highest recovery rate-100% works for all kinds of iOS issues.
No technical knowledge needed-user-friendly interface on the software.
It can be used to fix just about any issue you may be facing including a device that is stuck in recovery mode, on the Apple Logo, stuck in DFU mode or one that simply won't function as expected.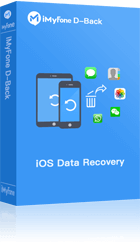 iMyFone Fixppo
Step 1: Begin by downloading the program to your computer. Launch it and then connect the iPhone to the computer using USB cables. From the main window, you should see three different recovery modes. In this case, we will choose Standard Mode since it is only an update issue.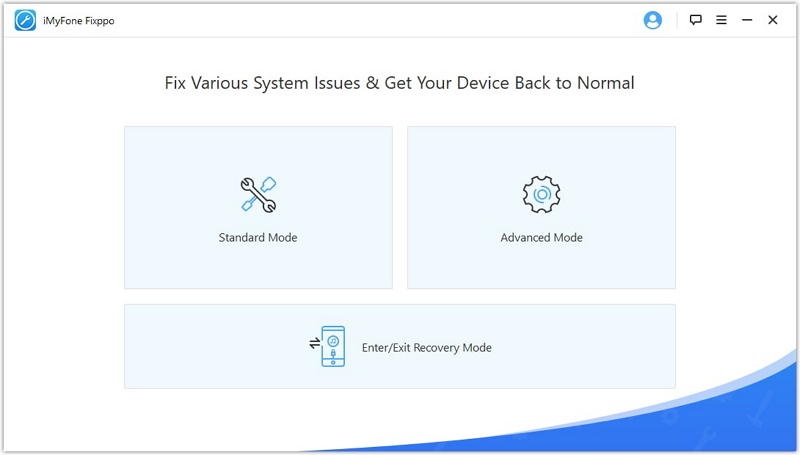 Step 2: The program will request you to put your device in DFU or recovery mode before the device can be fixed. To do this, click Start and countdown will begin. Now on the device, press the Sleep/Wake and Home buttons together for 8-10 seconds. Release the Sleep/Wake button but keep holding the Home button for another 5 seconds.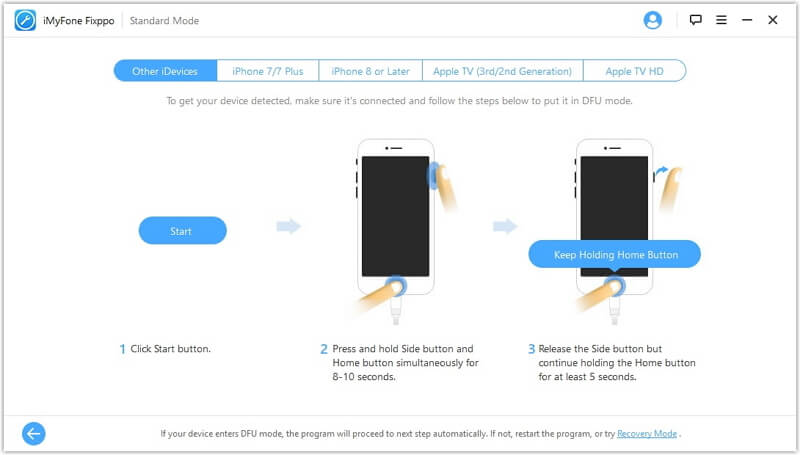 If the device fails to go into DFU mode, try putting it in recovery mode. Again, hold the Sleep/Wake and home buttons down. Keep holding even after you see the Apple Logo. Only release them when you see the Connect to iTunes icon on your device.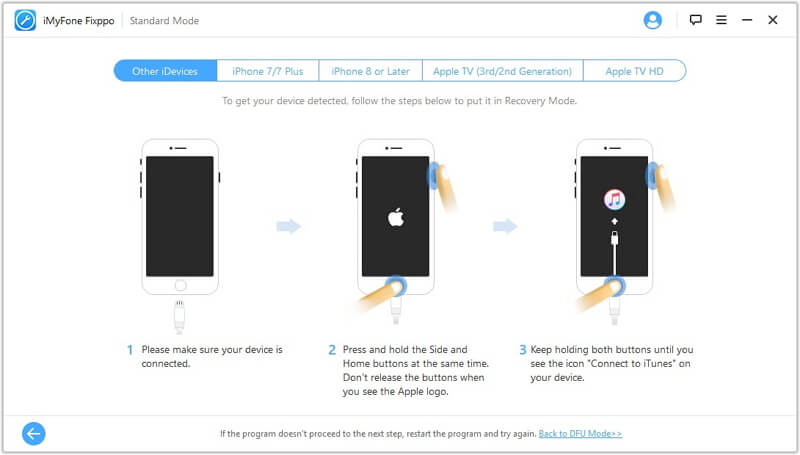 Step 3: Once the device is in DFU or recovery mode, you can download the suitable firmware for the iOS on your device, even for the lates iOS 16. Click on Download to do this.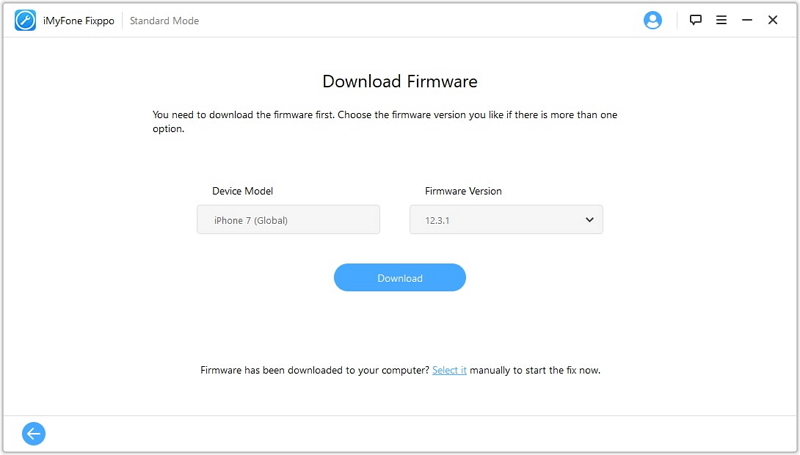 Step 4: Once the download is complete, the program will begin fixing the device immediately. The whole process shouldn't take more than a few minutes. Your device will restart in normal mode.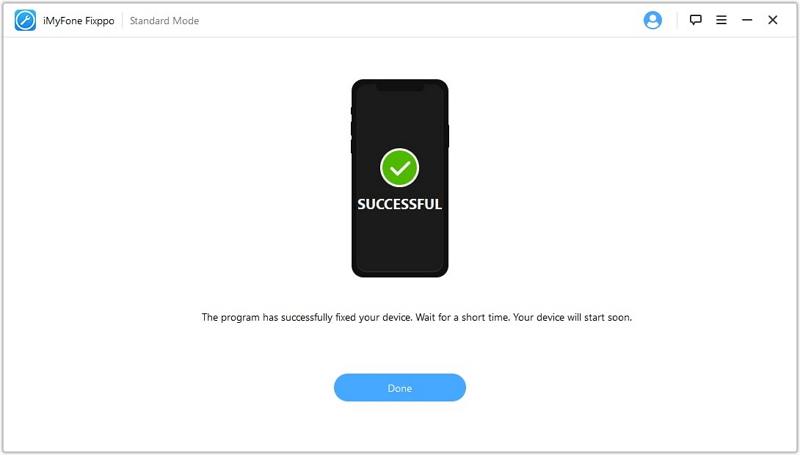 Conclusion
How to fix unable to verify update error for iOS 16? It's no surprise that some software updates -- especially big ones like iOS 16 -- cause more problems that the machine can't handle. If you encounter a critical error, you must take immediate action and downgrade to the previous OS version. The purpose of this guide is to help our readers after the final version is released. iMyFone Fixppo may be your best choice. Check out the guide and get back to normal operations.