You can also read this guide in Français.
A factory reset is simply restoring software of iPhone to its original system, which is achieved by erasing all the information that is stored on the device, with the aim of getting it back to the manufacturer's original settings.
In doing this, data, applications and settings are erased on the device. There are several situations that could warrant a factory reset and they include problem with battery life, the device performing sluggishly and a situation where you plan to sell or transfer the ownership of the iPhone device. In all these situations, a factory reset is normally the option to try to salvage the situation.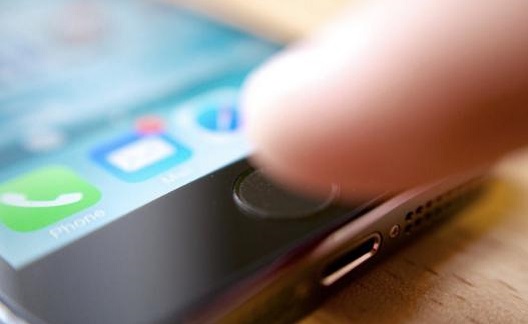 But there are some disadvantages of doing a factory reset on your iPhone device:
May erase important data on your device
Remove iTunes authorization on your device
There would be loss of snippets and plugging installed on your iPhone
It would require you to create a backup of your important files on your device like contacts, photos, videos, documents etc
For privacy and security reasons, the fall short. Private information erased through a factory reset can be retrieved using some modern recovery software making it unsuitable if data privacy is desired.
Apart from all these, after a factory reset, it also comes with some unfavorable effects. For example:
Your files could become corrupted
It could affect the way your device works
It can drain your battery and lead to other problems along the line
Top 3 Alternatives to iPhone Factory Reset
Top 1

iMyFone Umate Pro

This is one of the best alternatives to iPhone factory reset. iMyFone Umate Pro or iMyFone Umate Pro for Mac is an iPhone eraser and cleaner which serve as an all in one solution for iOS space saving and privacy protection.

It offers a good way to manage your iPhone storage, means that you can free up more space on your device, delete hidden temporary files, cookies and all other junks that limit your iPhone experience. Also it can erase permanently all files on your device from messages to videos to photos etc. It erases data in such a way that it has a zero chance of recovery even with the most modern recovery tools.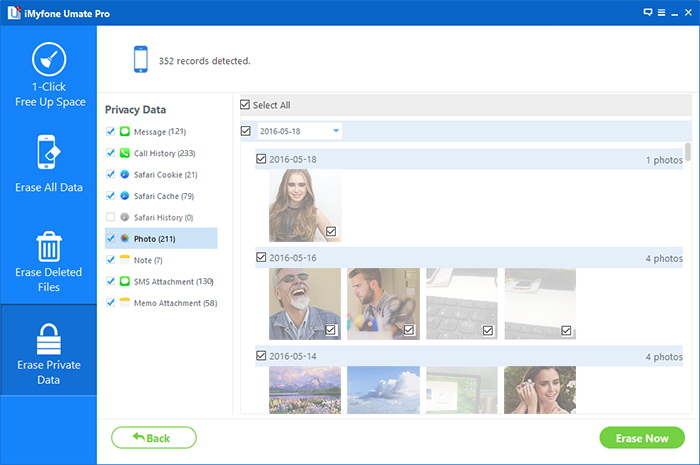 The good thing about this tool is that it is easy to use with just few steps and it is also available in windows and Mac systems, therefore you do not have to worry about its compatibility with your operating system.
Top 2

iMobie PhoneClean

This can also serve as an alternative to factory reset. With this tool, you can erase the data on your iphone device while enjoying some privacy protection.

It is also important to note that this software is available on windows and Mac system and it is also easy to use therefore, it is suitable as an alternative for a factory reset on your iPhone device.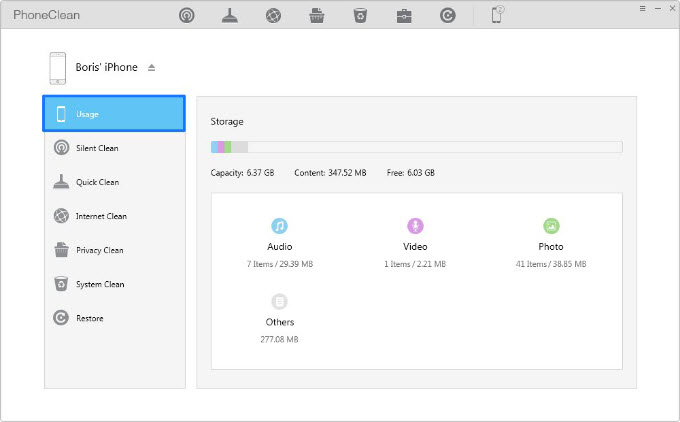 Top 3

iShredder

This is also a tool that is well known for its data erasure capabilities. Like the other listed above, it can erase data from your device in just few easy steps and it can do that without trace. The implication is that even if you want to sell or transfer ownership of your iPhone device gives you the capability to destroy your private files without leaving a trace and also unrecoverable.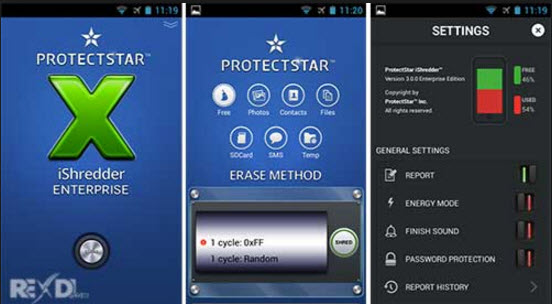 Don't Like others above, iShredder now is oly also available in Windows and comes in four editions which is the Standard, Pro, Pro HD and Enterprise which have different features. It is a very good alternative for doing a factory reset.
---
iMyFone Umate Pro – Best Alternative to iPhone Factory Reset
iMyFone Umate Pro is considered as the best when it comes to iPhone data erasing and there are several reasons why this is so.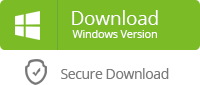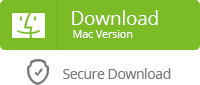 1. Data Erased is 100% Unrecoverable: When it comes to erasing data, Umate Pro gives you a 100% unrecoverable solution. It provides you with the facility that would help you scan your iPhone and ensure files are removed completely with any chance of recovery even with the best recovery tools.
2. Preview and Choose the Exact Files to Erase: iMyFone Umate Pro is precise in its operation. It scans your device, identifies the files and select the exact files you want to be erased off your device.
3. Erase Both Current Data and Previously Erased Data: It doesn't matter if you have deleted the files previously. This tool will fish it out and delete them permanently for good. Therefore both your current and previously deleted data are well covered.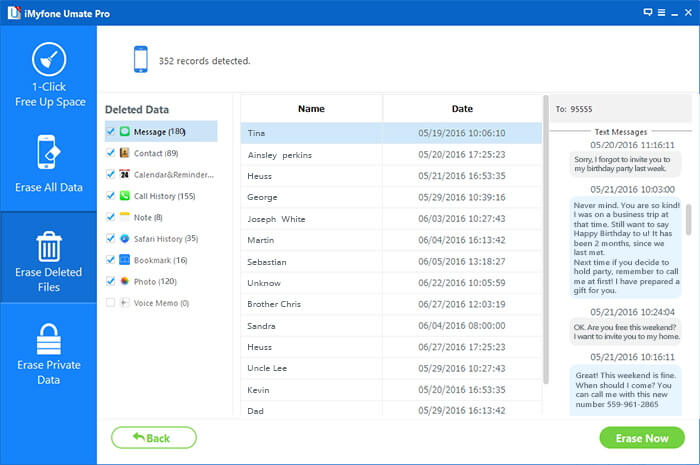 4. 4 Erase Modes to Choose From According to Your Needs iMyFone Umate Pro is flexible because it uses 4 erase modes which give you a whole lot of option according to your need. They are:
1 Click Cleanup - Removes junk, temporary files, manage apps, delete photos and all these can happen in just one click.
Erase All Data - Delete all data permanently instead of using a factory reset which is insufficient.
Erase Deleted Files - It is capable of showing you deleted files and this mode helps you delete them permanently so that it can never be recovered.
Erase Private Data - It ensures that your private data is completely removed and this makes your personal information secured even if you are selling the iPhone.
5. Safe and Easy to Use: You should choose iMyFone Umate Pro because unlike others, it is very easy and safe to use. To erase your iPhone with this tool, here are the easy 3 steps required.
Step 1. Connect your iPhone device.
Step 2. Select the Erase modes that fits your requirements.
Step 3. Start erasing your iPhone data permanently.