iPhones are amazing phones to you until when it freezes is when you feel like dumping it. When your iPhone freezes you will not be able to message or receive calls or any kind of action on your iPhone. This means that you look for an immediate way to unfreeze your iPhone.
Why Does My iPhone Keep Freezing?
There are various possible reasons that result in iPhone freezing and we have highlighted below.
Older iOS version. When you are running an older iOS version, you need to update it to the latest version. The latest version always has a fixed bug on the latest iOS version.
Low internal memory. Low memory space may cause your iPhone to freeze since it cannot work properly.
If you overwork your iPhone it will get hot and this may lead to iPhone freezing.
Having many apps on your iPhone running on your iPhone is also another factor. Therefore, when you are not using an app ensure that you close it.
In this article, we will show you several ways in which you can unfreeze an iPhone.
Way 1. A Hard Reset
An immediate way to unfreeze your iPhone is by performing the hard reset. Hold the "sleep/wake" button on your iPhone and the "Home" button simultaneously for 10 seconds until an Apple logo appears on the screen. The iPhone will restart back to normalcy.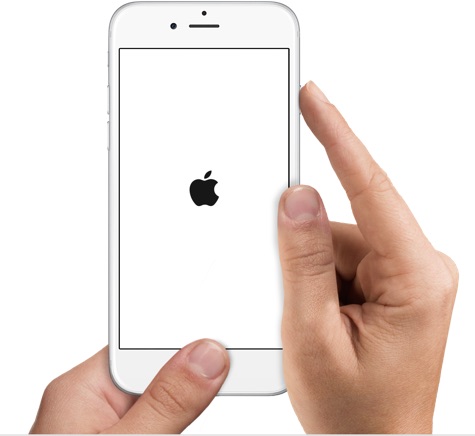 Way 2. Unfreeze iPhone without Restoring
Alternatively, you can opt for third-party software to avoid restoring your iPhone.  You can use iMyFone Fixppo software that has a "Fix iOS System" functionality. This software will fix and repair your iPhone, iPad but also iPod touch that is bricked on the Apple logo, black screen, and white screen. Other than fixing iOS devices this software is also equipped with other features.
Repair your iOS to normal with a 100% success rate when your device is frozen, stuck in the white screen, black screen, Apple logo, etc.
It supports all iPhone, iPad and iPod touch, as well as iOS 13.1.2/13.1.1/13/12, so you do not need to worry about its compatibility.
It has been recommended by a lot of media sites around the world.

To unfreeze iPhone using iMyFone Fixppo software, we need to install this software on the computer. After that, you should launch it and follow these steps.
Step 1. Select "Standard Mode"
On the home screen select "Standard Mode" and then connect your iPhone to the computer using the iPhone USB cable. The program then detects the iPhone and you can then click on the "Next" icon.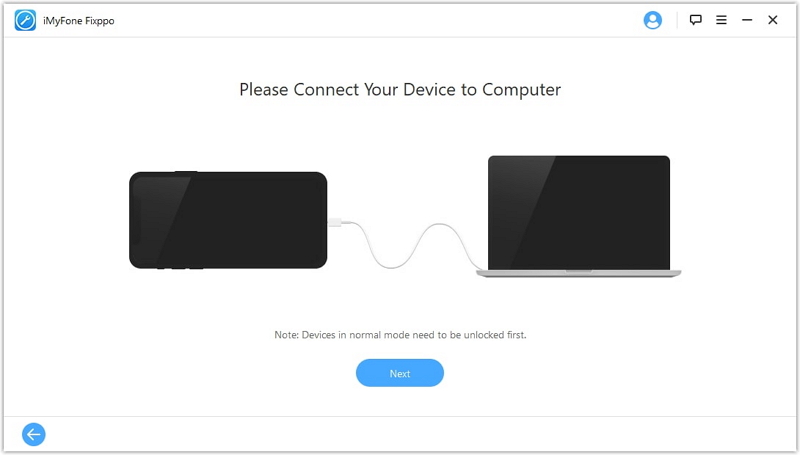 Step 2. Choose and Download Firmware
After that, you will move to a new window. Here you will have to download a firmware that is suitable to your iPhone. iMyFone Fixppo will do that for you, and all you need to do is to click on the "Download" button. Wait for the firmware to be downloaded before moving to the next step.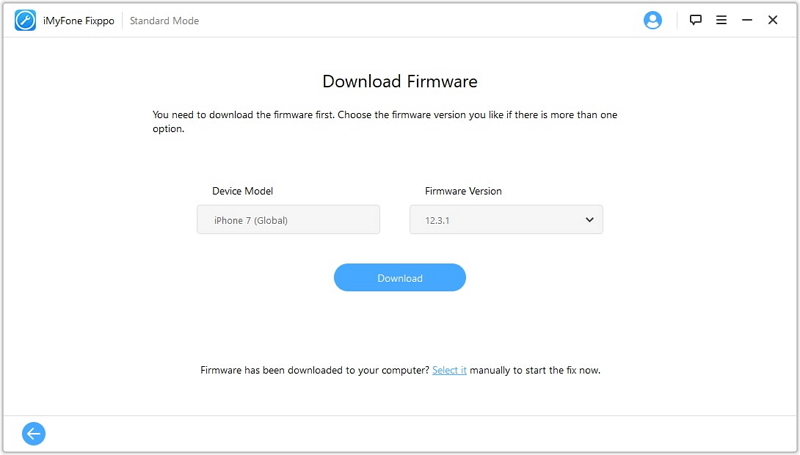 Step 3. Fix iPhone System to Normalcy
When the firmware is downloaded, the program will now begin fixing your iPhone. Once it has done, fixing your iPhone will restart. From there you can set up your iPhone.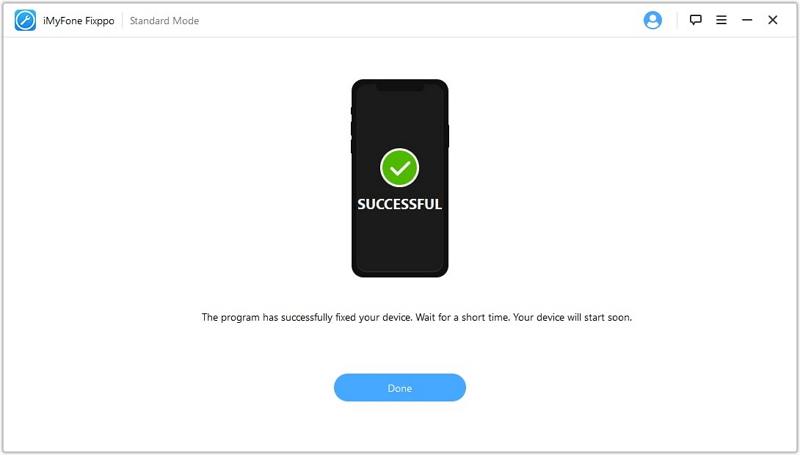 Wow! How fast it is. The beauty of iMyFone Fixppo is that no single data will be lost during the fixing process.