Question
I upgrade my iOS system from iOS 15 to iOS 16 betas last week, but it's not stable. And I want to downgrade the iOS version from the iOS 16 beta version to a stable version, how can I do that?
Hey, do you meet such a question above? Due to bugs, issues, misconfiguration, and other reasons, downgrading to an earlier software version or firmware is sometimes necessary. If you are having problems with the iOS 16 beta and want to downgrade, here's a simple step-by-step guide on how to downgrade from the iOS 16 beta! Let's move on.

[Quick Know]
Things You Need to Know Before Downgrade iOS 16 Beta
Here are a few things you should know before downgrading your iOS.
You can quickly uninstall the iOS 16 software beta profile and restore the backup if you backed up your iPhone before running the iOS 16 developer beta. There will be no loss of data.

Before downgrading from iOS 16 beta to iOS 15, create a backup of your iPhone.

Keep in mind that if you installed watchOS 9 beta on your Apple Watch, you would be unable to connect it with your iPhone until you downgrade to iOS 15.

When restoring to iOS or iPadOS 15, you cannot apply an iCloud backup of iOS or iPadOS 16 betas.
See how to downgrade iOS 16 beta in this video
How to Downgrade iOS 16 Beta?
Here are three simple methods. By following these, you can easily downgrade iOS 16 Beta.
01

Downgrade iOS 16 beta via Recovery Mode
The first way to downgrade iOS 16 beta is via exiting the recovery mode. To exit iPhone recovery mode, follow the steps below:
Step 1.Power off your iPhone and connect it to the PC. Then open Finder on your Mac or iTunes on your PC.
Step 2.Holding the side button while holding and releasing the volume up button will bring up the Recovery Mode screen. Hold down the power and volume down buttons for around 10 seconds.
Step 3.You will get a message on your computer screen stating, "There is an issue with the iPhone that requires it to be updated or restored." On the pop-up, select "Restore" to delete your iPhone and install the most recent public release of iOS.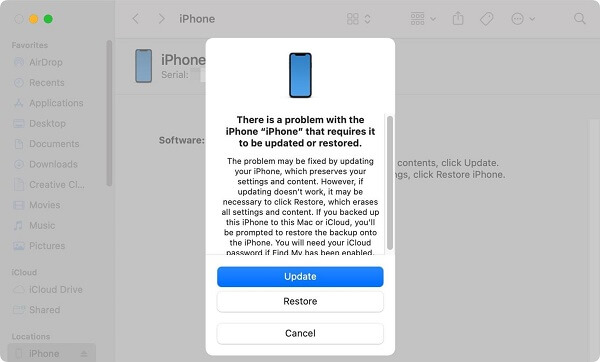 Step 4.The Finder or iTunes will begin downloading the latest iOS 15.5 update files after you accept Apple's terms and conditions.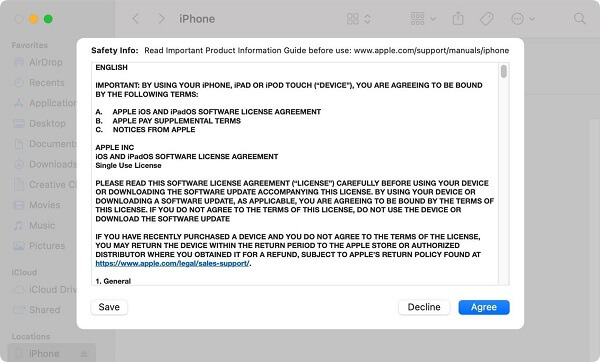 02

Downgrade iOS 16 beta via Find My Phone
The second method you can use to downgrade iOS 16 betas is via Find my Phone.
Step 1.Firstly, turn off Find my Phone on your iOS device and connect your iPhone to the computer.
Note
If you are using Mac, open the Finder app and select your iPhone option in the left bar. If doing this on the PC, use iTunes and select your iOS device.
Step 2.Now press Alt on Mac and Shift key, and select Restore iPhone.
Step 3.Choose the IPSW that you downloaded previously. Next, click the Restore and Update and agree.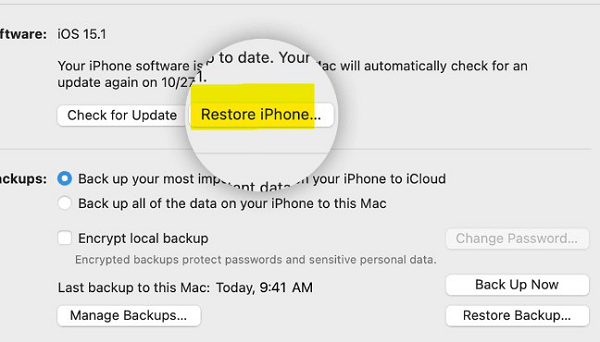 Note
Once the restoration procedure is complete, Finder/iTunes will validate the system upgrade, and your iPhone will boot into iOS 15.
03

Downgrade iOS 16 beta via iTunes
If you don't mind losing data from your iPhone, you may always rely on iTunes Restore to solve most of your difficulties. So, a simple restoration can repair the iOS 16/15 beta stuck on the Apple logo, DFU mode, or Recovery mode. Take the following steps:
Step 1.Connect your iPhone to your computer and start iTunes.
Step 2.While the iPhone is in recovery mode or DFU mode, iTunes will identify it and display a pop-up window inviting you to update or restore the device.
Step 3.Select the restore option when attempting to downgrade the device because the iPhone's last backup will be restored.

One-stop Solution to Downgrade iOS Beta
If you don't want to downgrade iOS 16 betas manually, try iMyFone Fixppo! With the "Hard Reset" function on Fixppo, you can backup and downgrade the iOS system simultaneously.
iMyFone Fixppo
iMyFone Fixppo - One-stop Solution to Downgrade iOS Beta.
Key Features:
Downgrade iOS without using iTunes or jailbreaking the device.
Support to repair iOS bugs with only a few clicks.
With the user-friendly interface, everyone can use this tool.
100% safe & no data loss permission.
See how to Downgrade iOS system with iMyFone Fixppo3>
Step 1.Download and install iMyFone Fixppo on your PC and select Reset iDevice on the screen.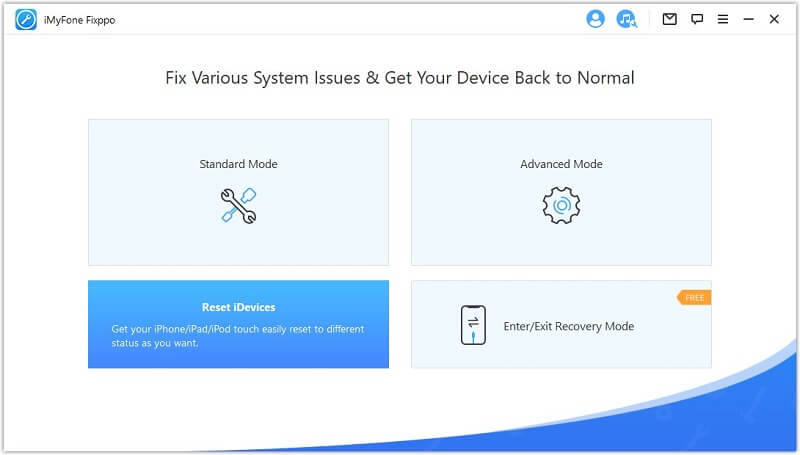 Step 2.Choose Hard Reset to downgrade your iOS system. Then connect your iPhone to the PC.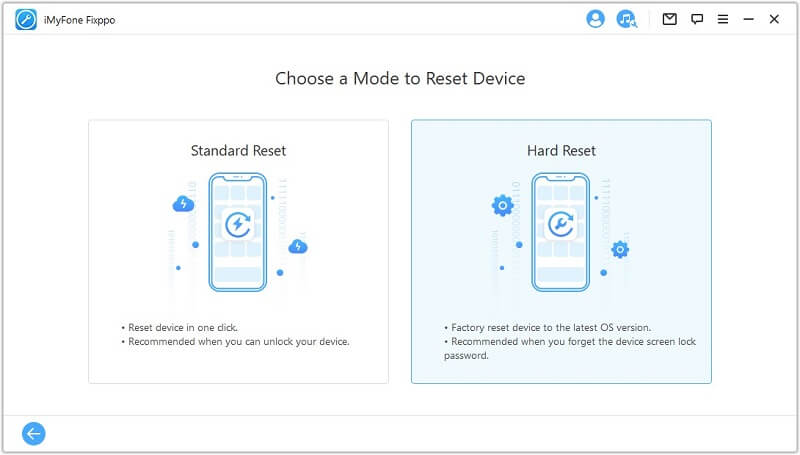 Step 3.Then download the firmware. And you can choose the version you want to downgrade and click the Download button.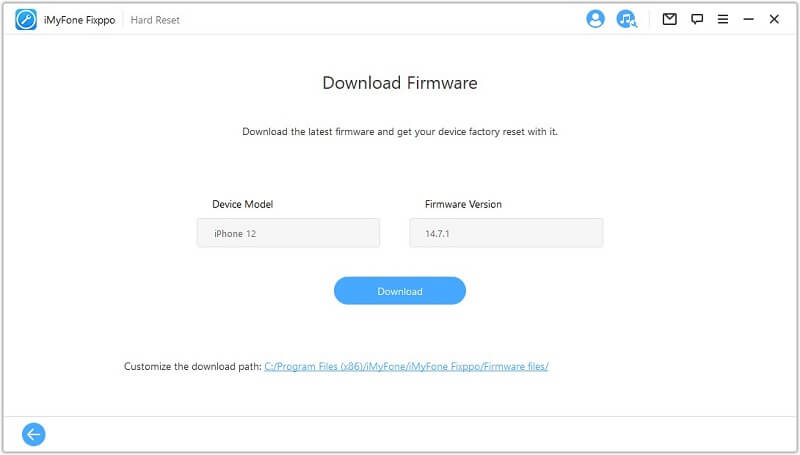 Step 4.Click the Start button to start the downgrade procession.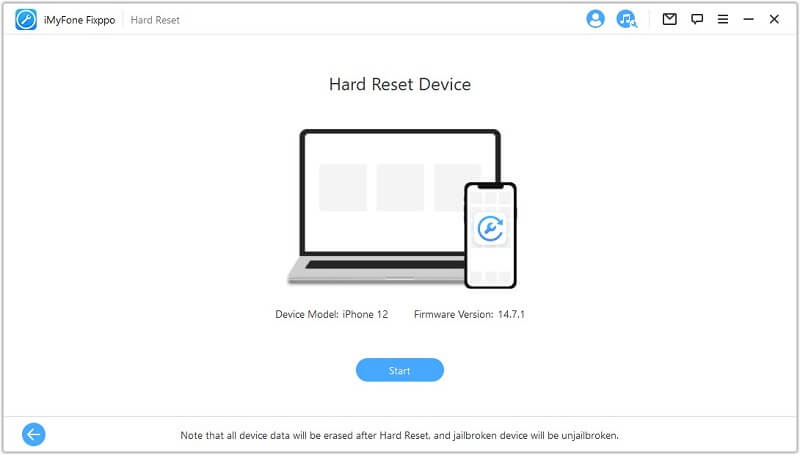 Step 5.Keep waiting till it success.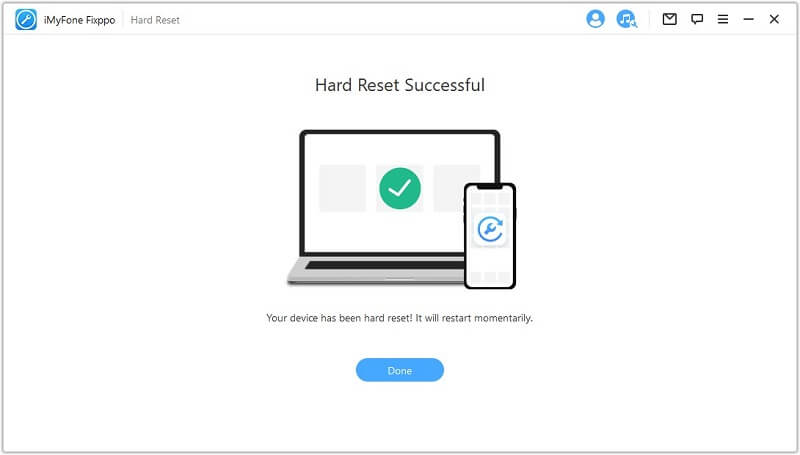 To Conclude
It's unsurprising that some software updates—especially huge ones like iOS 16—cause more problems than a machine can handle. If you're experiencing severe errors, you must immediately take action and downgrade to a previous operating system version. The purpose of this guide is to help our readers back after the final version was released. Have a look at the guide and get back to your normal functioning.