We understand how annoying it's to see the newest iOS update not working as how you expected. Experiencing bugs and glitches rather than enjoying new features can be a little disheartening. Considering these facts, downgrading to the previous iOS version becomes essential. To do that, all you need is a highly reliable and easy to use iOS downgrade tool. In this article, we are aiming to equip you with the best iOS downgrade tool that you should know. It supports the latest iOS 14 downgrade to iOS 13. Scroll down to explore more about it.

iMyFone Fixppo: Best iOS Downgrade Tool (iOS 14 Supported)
When it comes to downgrading to the previous version due to any reason, iMyFone Fixppo iOS downgrade tool comes in handy and does the job perfectly. It is regarded as the most convenient iOS downgrade tool that can ease your burden of downgrading by a few clicks to achieve the task.
The best part about this iOS downgrade tool is that you don't need to jailbreak your iPhone and it will never result in losing any of your data. Besides downgrading the iOS version, it assists the users in fixing a lot of iOS problems effortlessly. It is the safest tool in the market and works equally well with Windows and Mac operating systems. Let us now move to the later sections to understand how this iOS downgrade tool works for downgrading the iOS including iOS 14. It has already been recommended by many famous media sites.
1. Downgrade iOS without Jailbreak
Before we learn about the process of iOS downgrade tool, you should have knowledge whether you can downgrade to any version you want or not.
Well! As per Apple's security standards, you are allowed to downgrade to only those iOS versions which are signed. Putting it in simple words, whenever you install new firmware on your device, iTunes get in contact with the Apple Server to acquire the authentication signature for the respective iOS version. If the sign is acquired, then iTunes further downgrades your device to that particular iOS version. On the other hand, when there is no signature, the iOS version is valueless and you can't downgrade to it.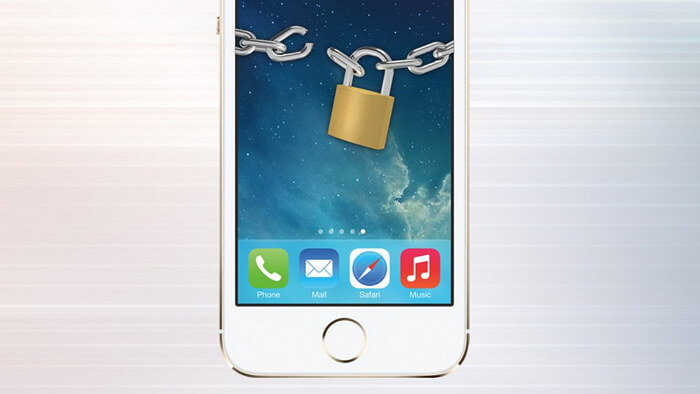 2. Step-by-step Tutorial on How to Downgrade iOS with iMyFone Fixppo
Step 1 – Begin with downloading this iOS downgrade tool on your respective computers. Install it and launch afterward. Post launching, you need to select 'Standard Mode' as using this mode, you'll not suffer any data loss.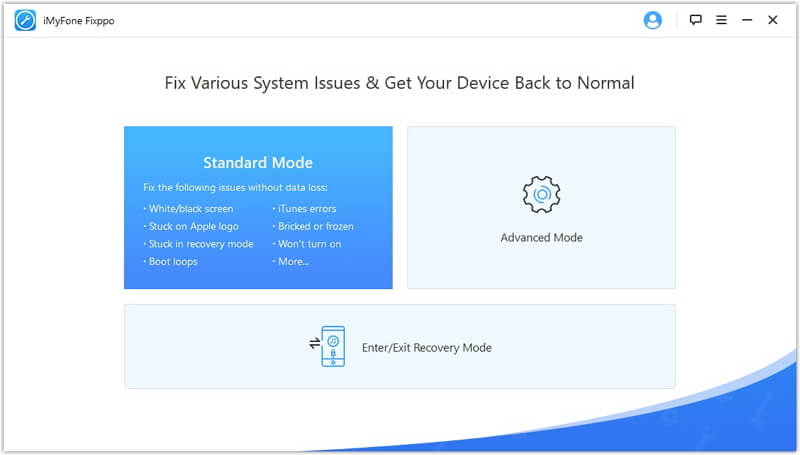 Step 2 – Now, take your original lightning cable and with the help of it, make a connection between your computer and the device. Hit on the 'Next' button.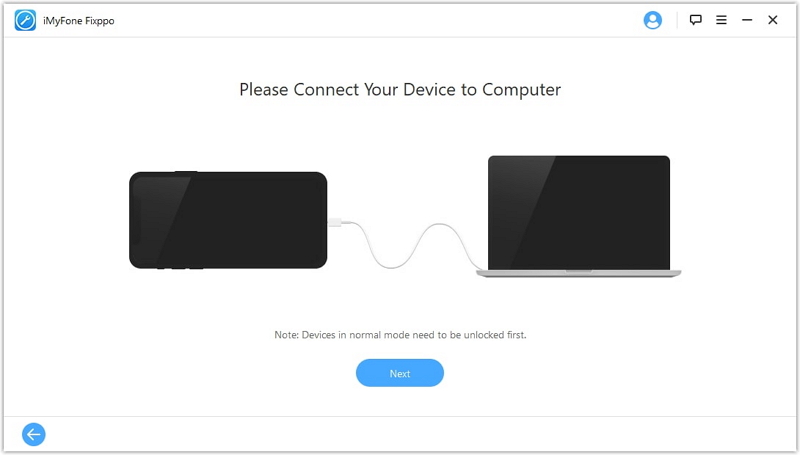 Step 3 – Fixppo will detect your device easily and then will provide you the available firmware versions. Here, you can downgrade your device to the desired iOS. Click on the drop-down button and then choose an older iOS version. Hit on 'Download' thereafter.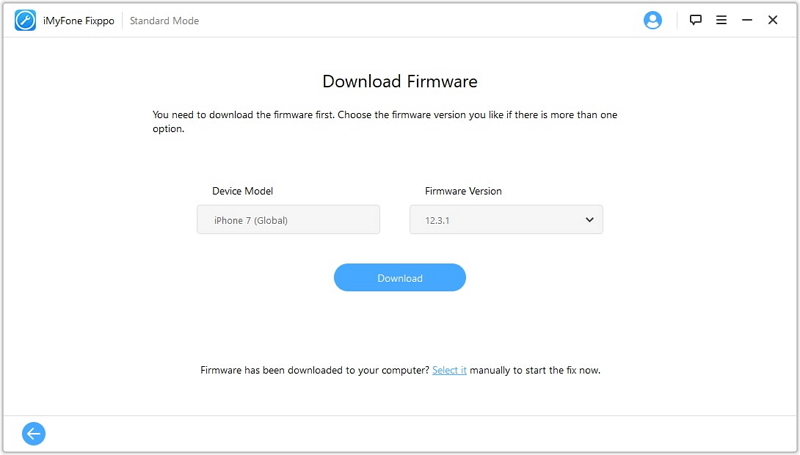 Step 4 – The program will now download the chosen firmware version and will verify it. You can now check the device and iOS firmware information. Later, click on the 'Start' button and the firmware will be installed on your device. Keep the device connected until the process gets over.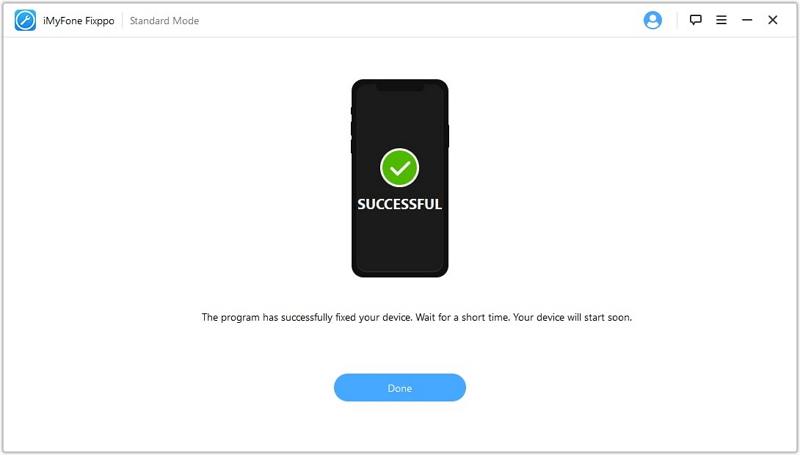 This was how to downgrade iOS using this iMyFone Fixppo iOS downgrade tool without jailbreaking and losing data.
3. Users' Review on This iOS Downgrade Tool
This iOS downgrade tool has been trusted by millions of users around the world and some of them share the feedback to us. Hope this can help you learn about it a little bit more.