Do you have an iPhone or iPad that won't update to iOS/iPadOS 14/13 or gets stuck midway through the update? You may also meet some errors during the process.
Q. Why Won't My iPhone/iPad Update?
Some common reasons could lead to the problem that iOS/iPadOS 14/13 cannot be installed on your iPhone or iPad. We have listed the most possible causes in this article that will surely give you a clear perception of the reasons behind it, and how you can fix the iPhone or iPad not updating to iOS/iPadOS 14/13 issue all by yourself.
There might be something wrong while connecting to the update server.
There is no enough free space on your device to install the update firmware.
The download process stuck for a long time.
Some unknown errors occur during the update process.
Part 1. Most Advanced Way to Update iPhone/iPad to iOS/iPadOS 14/13
If your iPhone/iPad isn't updating to iOS/iPadOS 14/13 no matter you are using the methods of iTunes or Over the Air, or it is unfortunately stuck on a certain screen now and won't go further, here is the best solution for you. You can try this tool iMyFone Fixppo which is a highly recommended tool to fix various iOS problems without data loss.
Since Fixppo offers a full solution to the iOS glitches with just 3 clicks, guarantees 100% security, and always provides positive results, it is considered as the best and the most efficient iOS repair tool. It is also compatible with all iPhone/iPad and iPod touch, as well as all iOS versions, including the latest iOS 14 and iPadOS 14. A lot of media sites have trusted and recommended it highly.

Now follow the steps below to fix your iPhone/iPad not updating to iOS/iPadOS 14/13 issue.
Step 1. After launching the program, connect your iPhone and your computer. On the home screen, you will find the 'Standard Mode' option. Choose it and continue by clicking Next on the next screen.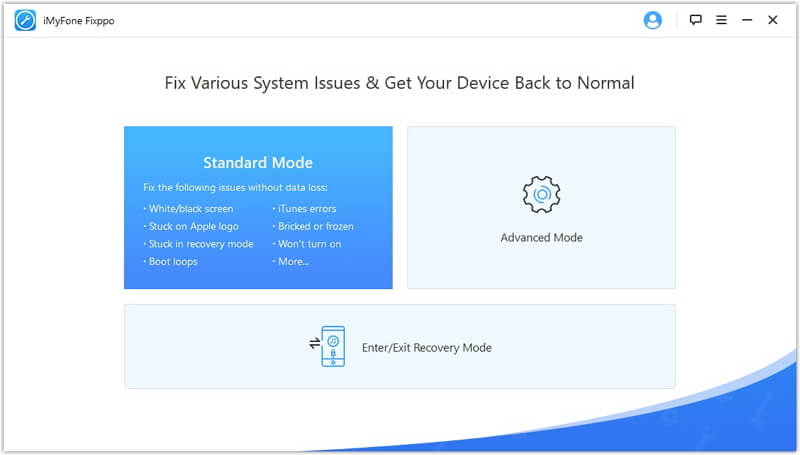 Step 2. The software will automatically detect your device model, load the device model information of your phone and shows you the latest available firmware. Select 'Download' to download the relevant latest firmware.
Note: If your device is not detected due to some iOS problems, follow the on-screen instructions. If you don't want to update your device to the default firmware version, you can choose the other version by clicking the pull-down button.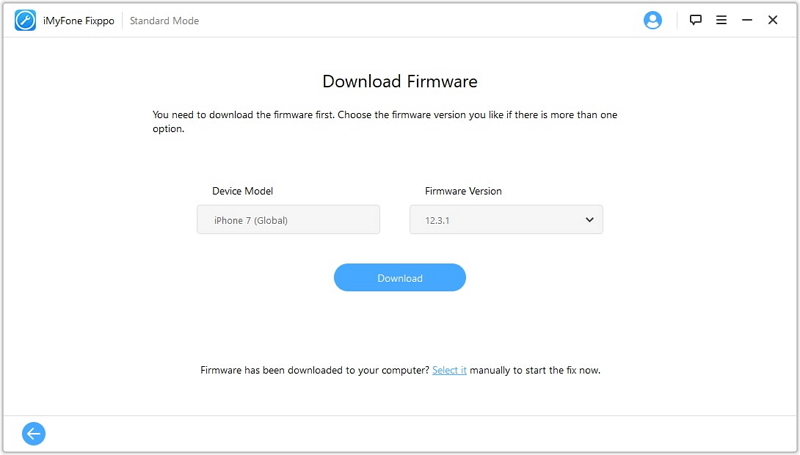 Step 3. When the firmware is prepared, you just need to click the "Start" button to update or fix your iPhone or iPad. iOS/iPadOS 14/13 will be installed on your iPhone/iPad in a few minutes.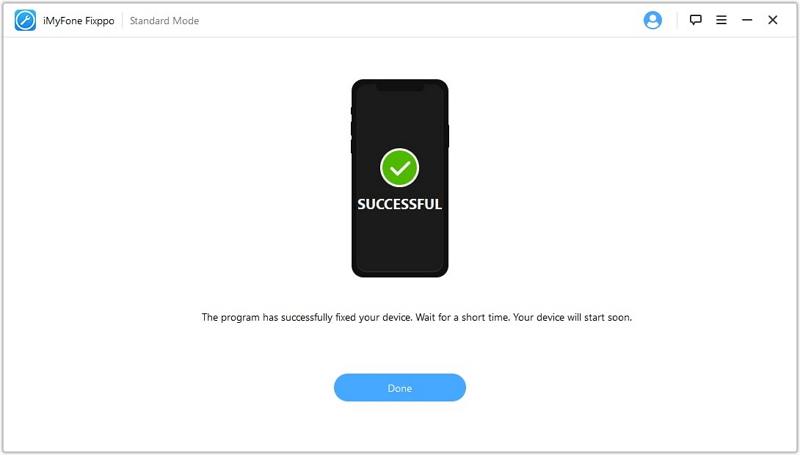 Look, it is very easy to update your iPhone or iPad to iOS/iPadOS 14/13 without any hassle. You can fully reply to the tool Fixppo which has helped many users who even met more serious iOS problems. Why not download the free trial to have a try?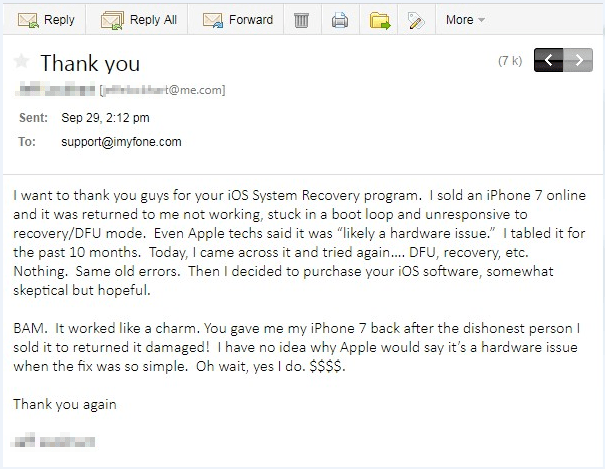 You can not only use the program to update your iPhone or iPad to iOS/iPadOS 14/13 but also use it to fix the frozen issues or other problems during or after iOS update. It is a professional iOS repair tool that fixes a great deal of iOS issues like the iPhone is stuck at white/black screen, Apple logo, recovery mode, etc., that are likely to occur after updating to iOS/iPadOS 14/13.
Part 2. 6 Basic Ways to Fix iPhone/iPad Won't Update to iOS/iPadOS 14/13
You may wonder the reasons why we divide all methods into two parts, so here we will take a look at the comparison between them.
| | Success Rate | Difficulty | Required Time | Data Loss | What Can Be Fixed |
| --- | --- | --- | --- | --- | --- |
| iMyFone Fixppo | 100% | Easy | Short | No | All system/software issues |
| Check Wi-Fi | 30% | Easy | Short | No | Only Wi-Fi issues |
| Force Restart | 50% | Easy | Short | No | Some software issues |
| Wait for a While | 10% | Easy | Long | No | A few minor issues |
| Check Free Space | 50% | Easy | Short | Depends | Only storage issues |
| Update with iTunes | 70% | A little bit complex | Long | No | Some software issues |
The tips we'll discuss below may not work for everyone because the solutions vary from people to people. Choose the ones that you can operate in your case.
Tip 1. Check Wi-Fi Connection
One of the probable reasons why your iPhone/iPad doesn't update to iOS/iPadOS 14/13 might be a poor Wi-Fi connection. Software updates freeze because of a bad internet connection. So, make sure to check your Wi-Fi connection. To check if the problem lies with your internet connection, try and download from some other Wi-Fi connection. Alternatively, you can also restart your Wi-Fi router by unplugging the power cable and re-plugging it and then checking if your iPhone/iPad updates to iOS/iPadOS 14/13 or not.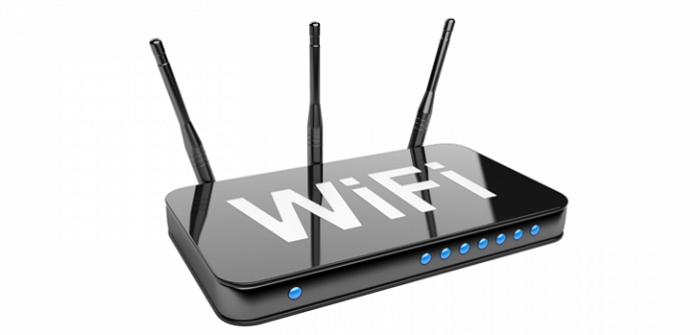 Tip 2. Force Quit Setting App
In case that the above fix didn't work and your iPhone/iPad won't just update to iOS/iPadOS 14/13 or it simply hangs in between the process, we recommend you to force quit the Settings App and retry the process. If the Settings app not working properly, it will make your iPhone or iPad not update to iOS/iPadOS 14/13. To do this, follow these steps:
The Home Button should be double pressed to open the app switcher.
Now, you have to swipe up the Settings app to force quit it.
Try again now to download and update the software.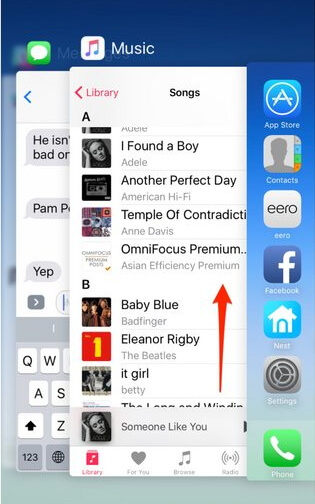 Tip 3. Force Restart iPhone/iPad
Forcibly rebooting your iPhone can also solve iPhone/iPad not updating to iOS/iPadOS 14/13 problem. So, if you are not out of trouble, we recommend this method as it has worked for many. Different versions of iPhones have different methods of doing this. A list of the processes used for different models is mentioned below-
Hold the 'Home' and 'Power' button together until you can see the Apple logo.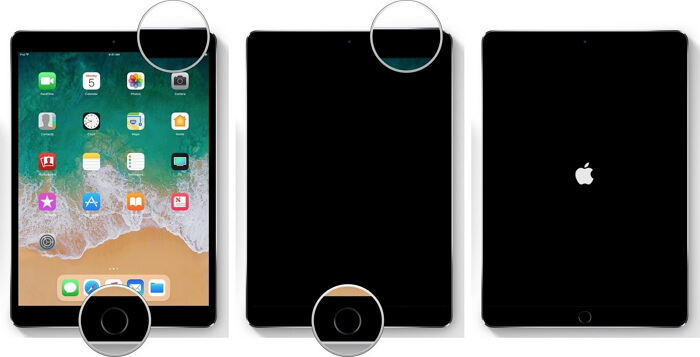 iPhone 6 and earlier models:
These models' users need to press the 'Power' and 'Home' buttons together. Release the buttons only when the screen turns black followed by an Apple logo on the screen.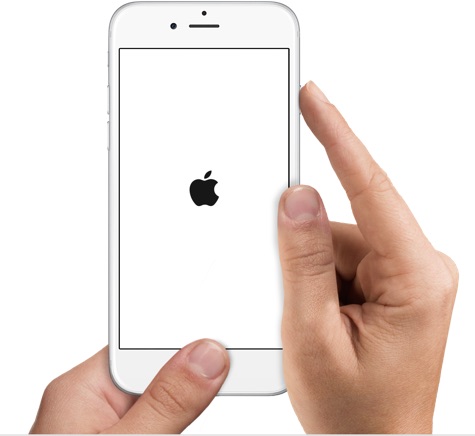 Press the 'Power' and 'Volume Down' buttons simultaneously for at least 10 seconds. Let go of the buttons when you see the Apple logo on your screen.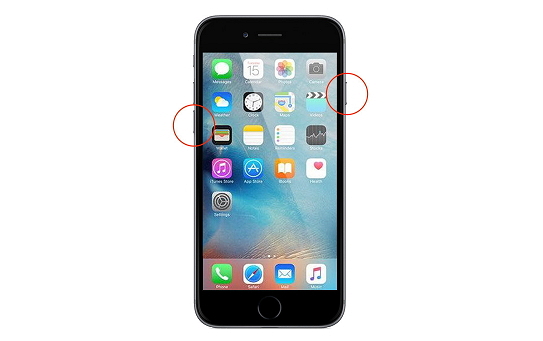 The users of these models will have to first press the 'Volume up' button with an immediate release to it and follow the same procedure with the 'Volume Down' button. The 'Power' button present at the right side of the screen needs to be pressed after this until the moment the Apple logo appears.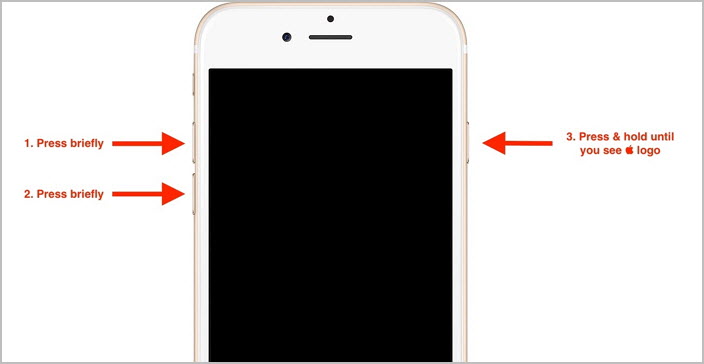 After you hard restart your iPhone, you can try again to see if your iPhone or iPad can be updated to iOS/iPadOS 14/13.
Tip 4. Wait for a While and Then Try Again
Another solution when your iPhone/iPad won't update to iOS/iPadOS 14/13 is to wait for a while and retry. If you get a pop up of 'Software Update Failed', give a gap of a few hours before you try again. The reason behind this is that the Apple server may be overloaded with a huge number of update requests, immediately after the new update is announced. Hence, you might fail to download due to overcrowding. So, it is appropriate to wait for a few hours and then try downloading again for a flawless downloading experience.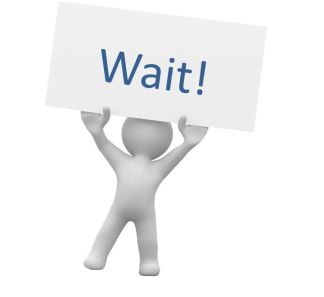 Tip 5. Make Sure There Are Enough Space on Your iPhone/iPad
Not enough storage on your iPhone or iPad could also be one of the reasons for iOS/iPadOS 14/13 update failure, so it is important to cancel some useless apps and leave enough storage for the update. These steps shall guide you on how to check the available space on your iOS device:
Go to 'Settings' on your phone and choose the 'General' option.
Now, tap 'Storage & iCloud Usage' > 'Manage Storage'. The amount of space available on your device will be displayed now and you can check if you have enough space to run your apps properly.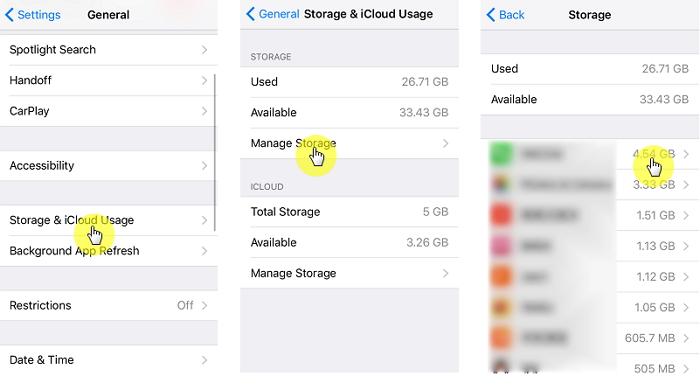 Tip 6. Update iPhone or iPad to iOS/iPadOS 14/13 with iTunes
Another way to get through the iPhone/iPad won't update to iOS/iPadOS 14/13 is to update your device via iTunes. Follow the below-mentioned steps to perform the process.
iTunes should be installed and launched on your computer.
Connect your iPhone or iPad and computer with a USB cable.
Select 'Summary' after selecting your iOS device on the screen.
Next, select 'Check for Update' or 'Update'. After confirming positively, the device will be updated and the latest firmware iOS/iPadOS 14 will be installed by iTunes.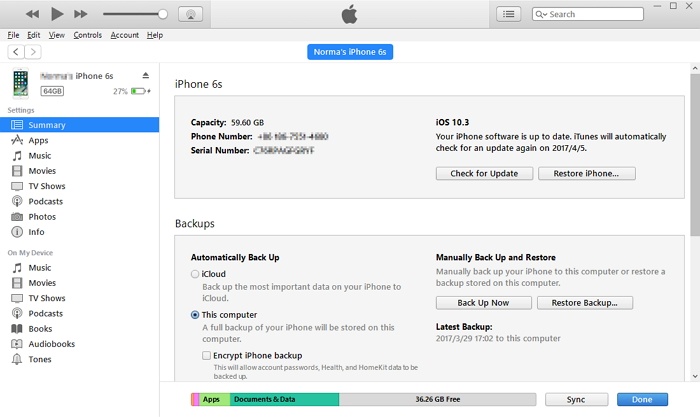 Conclusion
If your iPhone or iPad cannot work normally during the unsuccessful iOS/iPadOS 14/13 update over the air, for example, stuck or frozen on a certain screen, then some of the above tips may not work. We recommend that you use the iMyFone Fixppo iOS Repair Tool to update your device since it will not affect the data on your iPhone or iPad.