You may see this аlеrt mеssаgе: "А sоftwаrе uрdаtе іs required to connect to your iPhone (or iPad)" when you connect your device to your computer and attempt to restore it.
How to Fix Software for This iPhone is Not Currently Available
If you are experiencing this problem also, here is what you can do to troubleshoot:
Way 1. Restart Your iPhone
To switch off and restart уоur іРhоnе, уоu can follow the steps below:
Step 1. Press and hold the power button for a few seconds.
Step 2. Wait until you see Slide to Power Off appear on your screen.
Step 3. Swipe the Slide to Power Off slider.
Step 4. Press the power button again and wait for your device to turn on.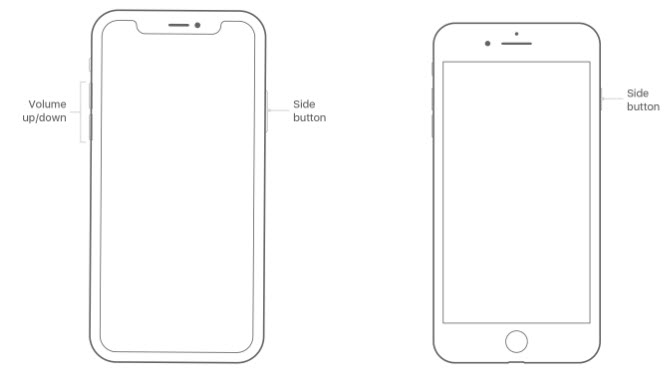 Way 2. Update Your iTunes
The easiest way to uрgrаdе іТunеs requires you to do almost nothing. That's because iTunes automatically notifies you when a new version is released. In that case, а рор-uр wіndоw аnnоunсіng thе uрgrаdе will арреаr when you launch iTunes. If you see that window and want to upgrade, just follow the onscreen instructions and you'll be running the iTunes in no time.
If that window doesn't appear, you can start an update manually by following the steps below.
If you are using a Mac computer, iTunes comes along with the latest Mac operating system. So you just need to update your Mac to get the latest iTunes version.
Go to the "Menu" -> "System Preferences" -> tap on the "Software Update".
If you are using a Windows computer, then make sure that you are using the most recent version of the iTunes software. If you downloaded iTunes from the iTunes web site (not from the Microsoft Store) then:
Open iTunes -> click Help -> click Check for Updates. If there is a newer version, then update it.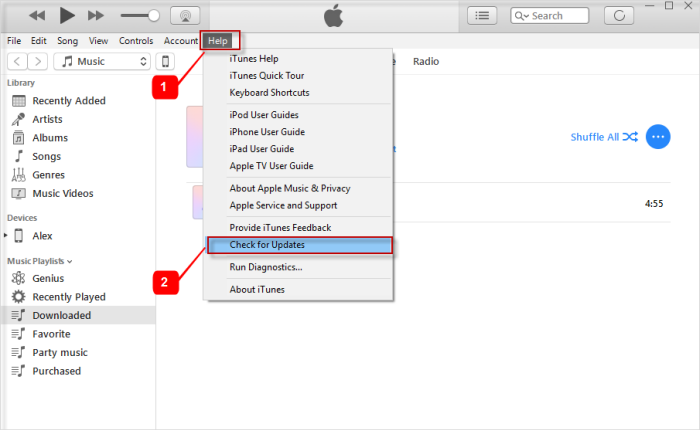 Way 3. Update Your Computer
Sometimes updating your computer can also solve the iPhone is not currently available issue.
For Windows users:
Go to the "Control Panel" -> choose "System and Security" -> click "Windows Update".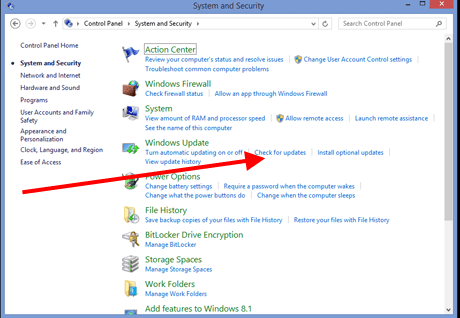 For Mac users:
for Mac OS earlier than OS Mojave:
Go to the App Store on your Mac system -> tap on the "Updates" from App Store toolbar -> choose to update from that list.
for Mac OS Mojave:
Open the Apple menu -> go to the "System Preferences" -> click on the "Software Update" (if there is an available one, then tap "Update Now").
Way 4. Fix iPhone is Not Currently Available without Data Loss
iMyFone Fixppo is a program can solve emergency and intractable problems for iPhone and iPad. 
It is  recommended by Macworld, Payetteforward, Makeuseof and so on.
It is the best iTunes alternative. Its exclusive technology makes it possible to fix the problems that iTunes cannot fix.
The data on your device can be retained using iMyFone Fixppo.
It comes with an easy-to-use interface that helps you repair your device within minutes.
All iOS versions and iOS devices are supported.
Step 1.Connect your device to a computer
After you click Standard Mode, then connect your device to your computer and click the Next button. If you device cannot be recognized, follow the on-screen instructions to put your device into recovery mode or DFU mode.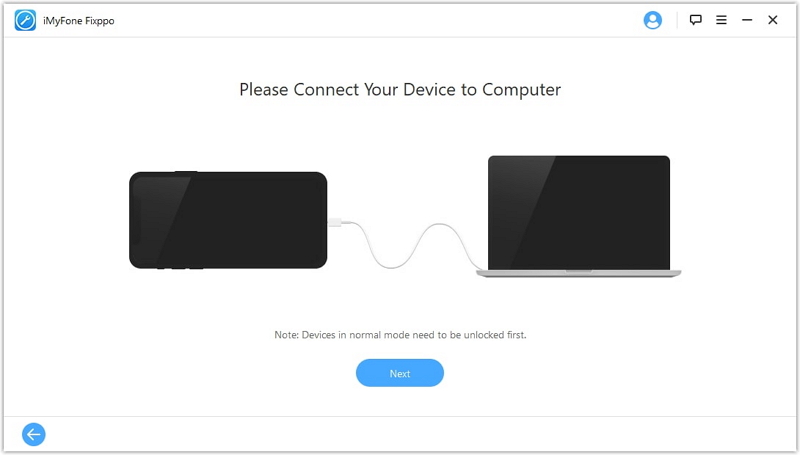 Note: Unlock your device before clicking the Next button if your device is in normal mode and running iOS 12 or later.
Step 2.Download the firmware
The program will automatically detect the model of your device and show you the available versions of firmware. Choose the version you need and click Download.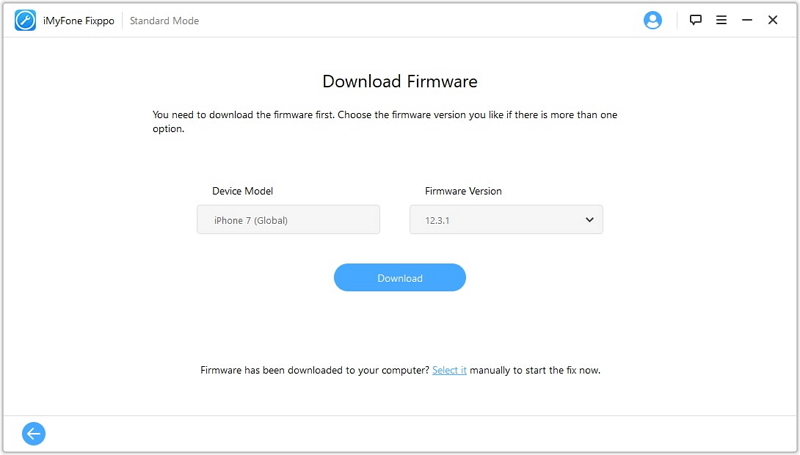 Step 3.Fix iPhone is Not Currently Available
Now check the device and firmware information. Once you confirm that everything is correct, click the Start button. The program will automatically begin to fix the device.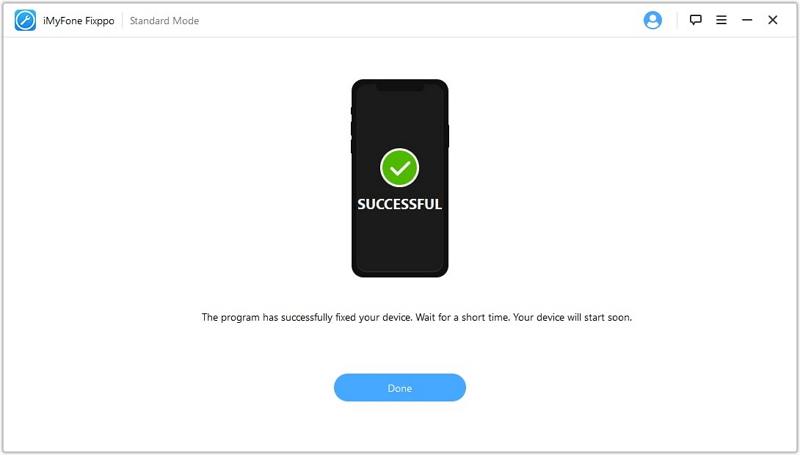 Way 5. Check Your Computer's Security Software
Generally speaking, this is an incompatible issue between iTunes and your security software. To fix it, you may need to change the setup of your security software or iTunes at the same time. Here before changing the security software's setup, there is something you need to check:
Ensure the data, time and time zone on your computer have been set correctly
Download or update your iTunes to the latest version
Log in your own computer with the administrative user account instead of a guest account
Update your Windows or Mac OS and the security software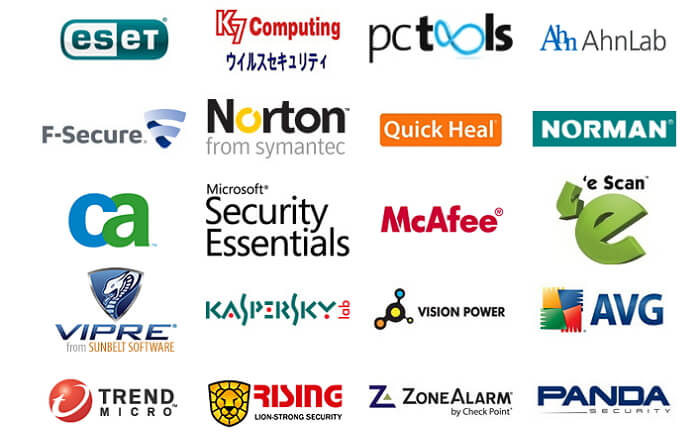 Now you can start to check your computer's security software from here.
Way 6. Restore Your iPhone via iTunes
To restore your iPhone via software, you can do the following:
Step 1. Connect the iPhone to your computer using the USB cable. Launch the iTunes application.
Step 2. Click the name of your iPhone in the Devices section and then click the "Summary" tab for your device. Click the "Restore iPhone" button.
Step 3. A confirmation dialog box opens and click "Restore". Then iTunes erases your device and installs the latest iOS or iPod software. 

Note: After your device restores to factory settings, it restarts and it will be a new one. So please remember to make a backup before using this method.
Tip: Make a Local Backup before Fixing this Issue
As we have talked above, some methods will cause data loss on your device, so we suggest you make a backup locally. iMyFone D-Back is a professional tool you cannot miss.
It supports to back up both existing and even lost data.
It supports all iOS versions including the latest iOS 12/11 and all iOS devices.
Supports 18 + file types of iOS content, such as photos, text messages, notes, voice memos, contacts, messages from WhatsApp, Kik, WeChat, etc.
Even with numerous features, it remains easy to use and 100% safe to download. None of the data on your device will be at risk.
Step 1. Launch D-Back on computer and  choose "Recover from iOS Device" option. Connect your device to computer. After the program successfully detects your iPhone, click "Next".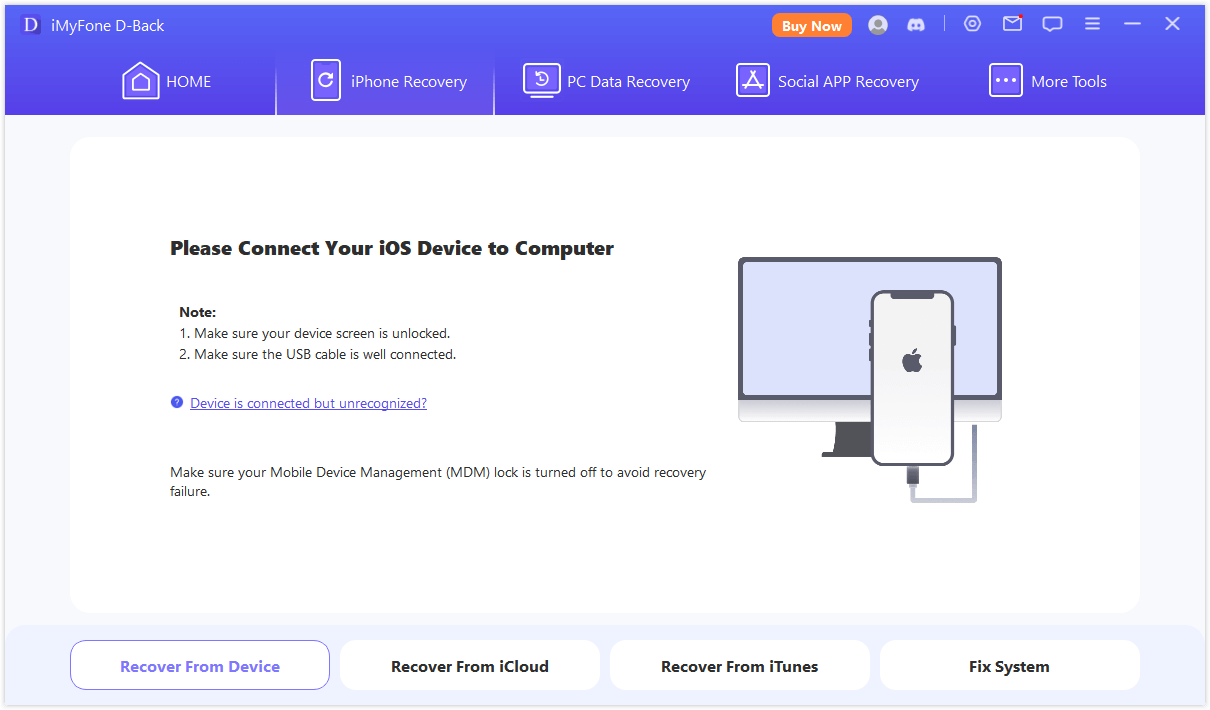 Step 2. Select the files that you need to export. After that, click "Scan".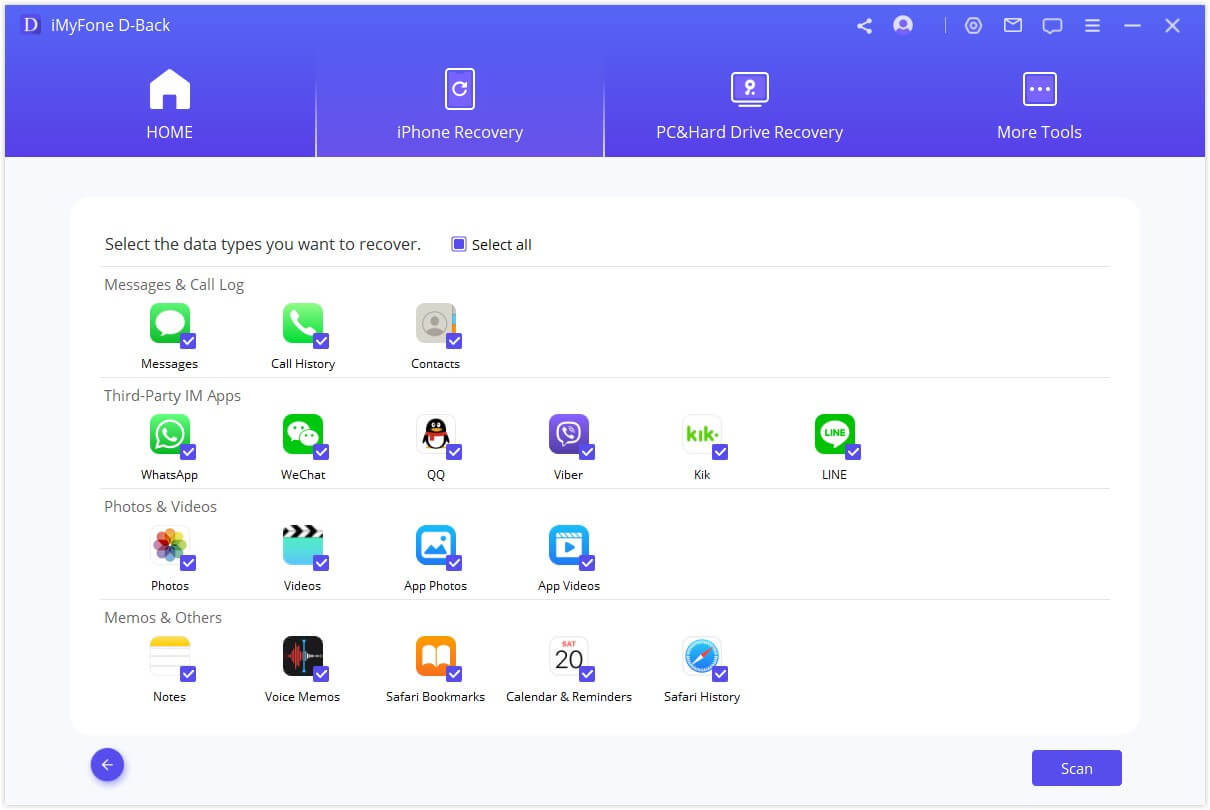 Step 3. After scanning, all the exportable data will be listed. Preview and choose what you need to recover.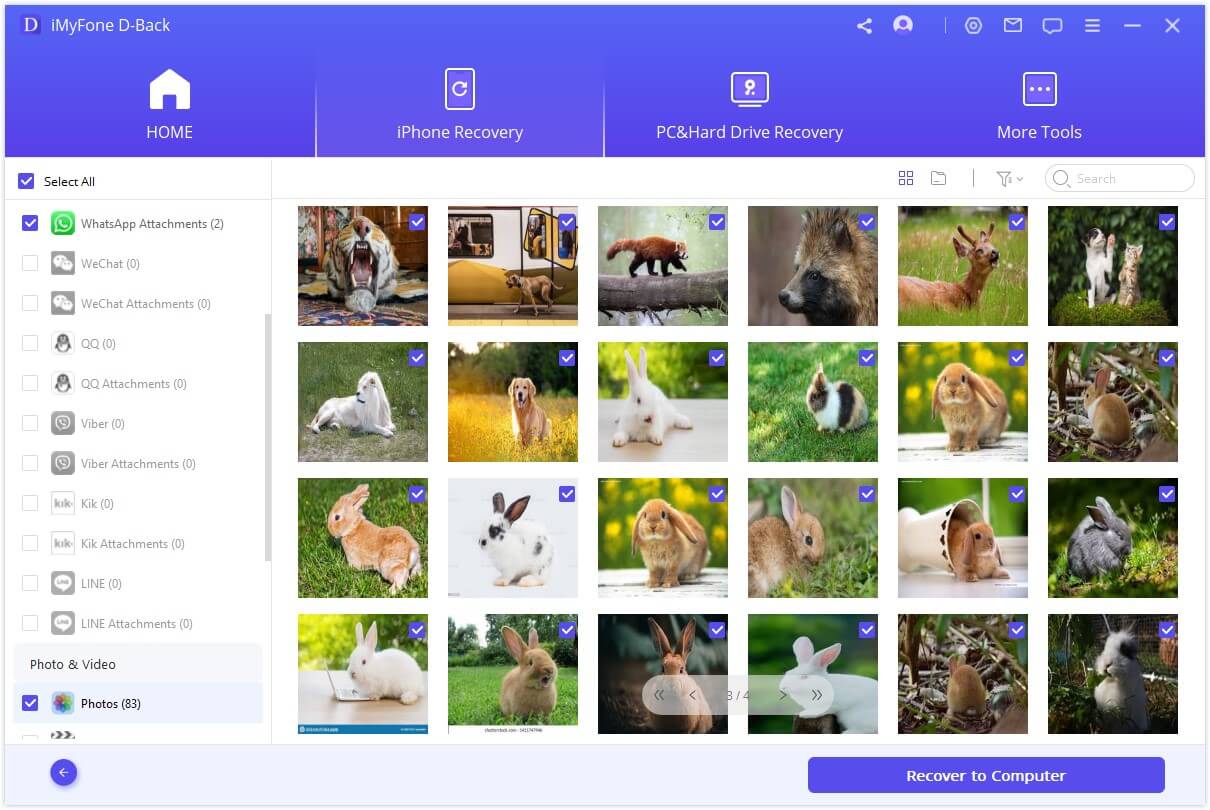 Conclusion
All the possible ways are listed above to solve your problem, you can choose the one you trust. In addition, iMyFone D-Back can help you before and after fixing this issue "software for this iPhone is not currently available". If you're in need of a solution, do not hesitate to try the above ones. Feel free to leave your comments below.