Looking for the easiest way to upgrade or install the firmware using an IPSW file without iTunes? Well, you've found the correct post. Today in this post we're introducing the most convenient way to restore iPhone with an IPSW file without using iTunes.
Before that here's a little basic knowledge about the IPSW file. IPSW is a standalone file format which is used to install the iOS firmware directly to iDevices such as iPad, iPhone, iPod touch. An IPSW file can easily be downloaded on your computer and later can be used to install the corresponding firmware (iOS 15 included) on your iPhone. Let's now discover the recommended tool to effectively install an IPSW file on iPhone without iTunes.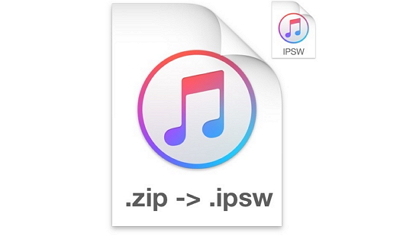 Part 1: A Tool to Install IPSW Files on iPhone without iTunes
When it comes to installing IPSW without iTunes, the most convenient way to do is via iMyFone Fixppo which is definitely the best tool to install IPSW files. Unlike iTunes, it does an excellent job to save your valuable data during the whole process (Your data storage in Fixppo is safe and it will not reveal your personal privacy.). Let's look at some wonderful features of iMyFone Fixppo.
You will be able to use this tool to installing iPSW file, wipe iPhone, fix iTunes error such as error code 4013, remove iPhone screen lock (fix disabled iPhone), black/white screen, and so on, without data loss.
It is very easy to use and you can efficiently install the IPSW file on your iPhone in just a few minutes.
Full compatibility: all iOS devices are supported including iPhone 11/12/13/14.
1.1. How to Download an IPSW File?
Before starting, you can download the IPSW files from ipsw.me. Go to the website and choose the device type that you want to install an IPSW file on. After that, you can enter your iPhone. Click "Find My Device", you will be able to browse the iPSW files for your device. Choose the firmware that is still in signing status. You can also download the firmware through the program iMyFone Fixppo itself, which will offer all the available firmware for you. That's much easier.

1.2. Tutorial on How to Install IPSW File Using iMyFone Fixppo
Step 1: Download the iMyFone Fixppo IPSW file installation tool. Run the program and make a connection between your iPhone and PC with a USB cable. Now, hit on "Standard Mode" to initiate the process.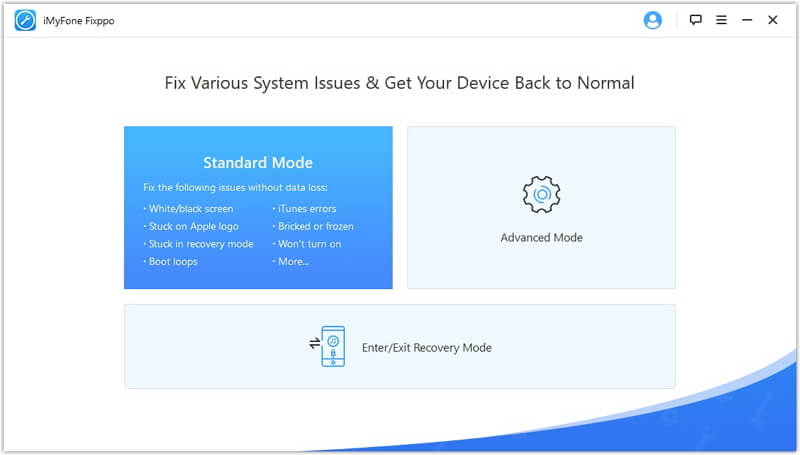 Step 2: After you connect your device to the computer, you can click the Next button. iMyFone Fixppo can recognize your device automatically if it is in normal mode. If not, put your iPhone in the DFU/Recovery mode with the help of the instructions provided on the interface of the software.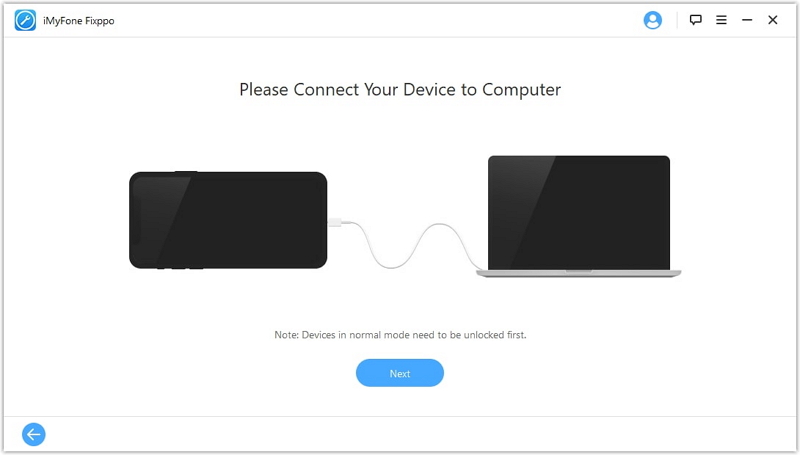 Step 3: Now, you will see the option "Select it". Just click it and choose the firmware that has been downloaded to your computer previously. If the firmware that the program offers is what you need, you can just choose it and then click "Download".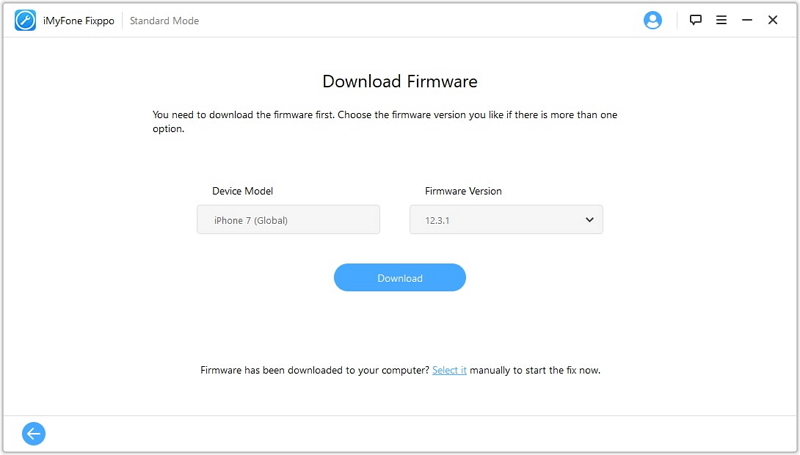 Step 4: After that, the program will soon initiate the installation of the IPSW file. Wait until the process completes. That's it, and you now have successfully installed IPSW file on your iPhone without iTunes. There will be no data loss on your iPhone.
Note: If you want to erase all the data on your iPhone or restore your iPhone to factory settings, remember to choose the Advanced Mode at the beginning.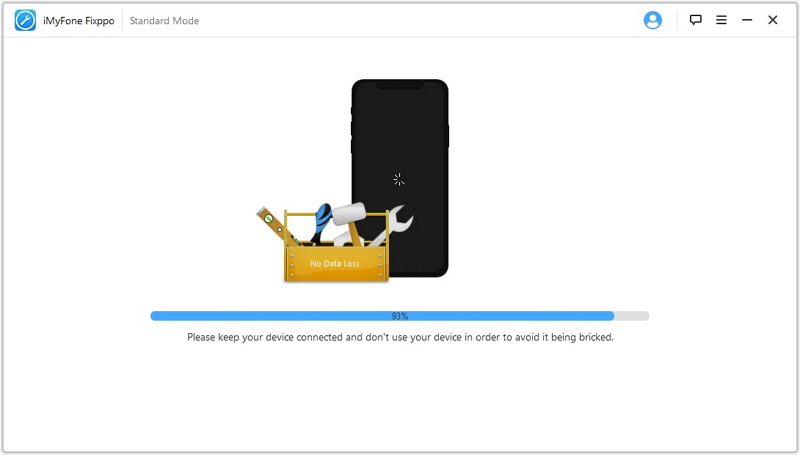 1.3. Why You Should Choose iMyFone Fixppo IPSW File Installation Tool
When it comes to installing IPSW File, it is usually because there are some problems with the firmware on your iPhone. iMyFone Fixppo as an excellent iOS repair tool will surely help you in this case. Therefore we highly recommend that you try this tool to install IPSW files without iTunes. You can totally rely on it since it is developed by iMyFone company of which the products have been recommended by many famous media sites such as Macworld, Cult of Mac, Payetteforward, Makeuseof, and so on. It also wins a lot of good feedbacks from users.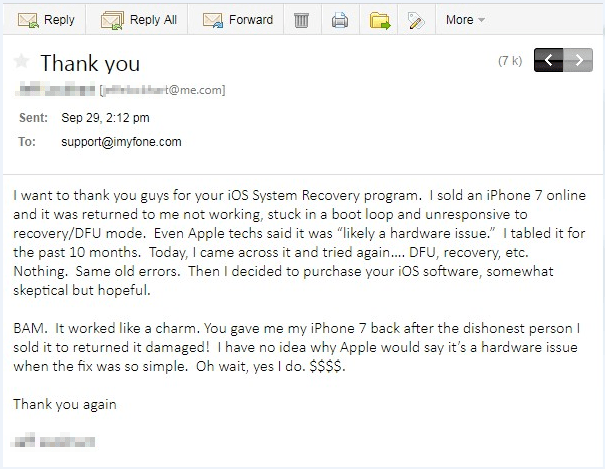 Comparison of iMyFone Fixppo & iTunes Restore
| Features | | iTunes Restore |
| --- | --- | --- |
| Save data on the device | | |
| Allow users to choose firmware versions | | |
| Fast and easy to use | Faster and easier | Sometimes takes a long time |
Part 2: A Free Tool to Backup iPhone before Installing IPSW File
Backing up your iOS device regularly has always been recommended, so that you will have your data safe and secured. Most people ignore this fact and then suffer from data loss afterward. Before you installing IPSW file, we still recommend that you backup your iPhone first in order to avoid any data loss. If you don't want to backup all the data on your device, we are introducing a complete and free backup solution to you which allows you to selectively backup your data. It is iMyFone iTransor iPhone backup tool (iOS 15 supported). It can perform a full or partial backup (depending on your needs) of your data on your iPhone without letting you spend a single penny. You can also use the program to selectively export or restore data from iTunes/iCloud backup.
Use iMyFone iTransor to Backup iPhone Selectively (Free Way)
Step 1: You need to download the iMyFone iTransor from its official website. Now install the software on your system and run it. Before you start the process, make sure to connect your iPhone with the computer via USB cable.
Step 2: When you have successfully made a connection with your iPhone and PC, three options on the left panel will appear. Choose the option "Acquire Backup from Device & iCloud" and then "Back Up Device".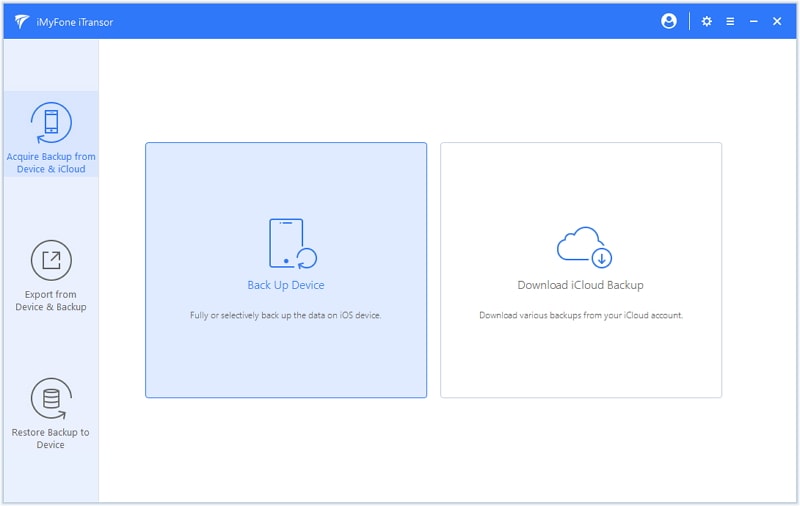 Step 3: From the next screen, choose how you want to back up your iPhone. If you choose backup partial data, then select the data types that you want to backup. More data types will be added in the next version. In addition, you can also choose a location to store your iPhone backup. After that, click "Back Up" option.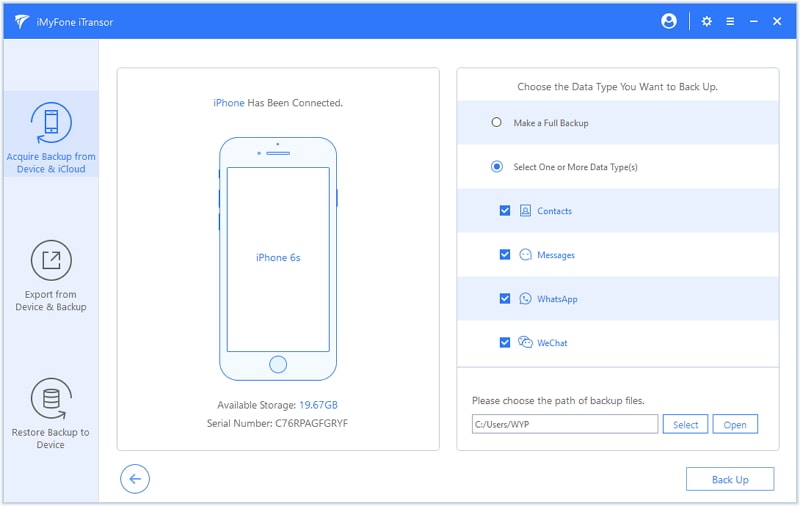 Wait for a few minutes, the messages will be backed up on your computer. You can now view, export, or restore the data in your backup.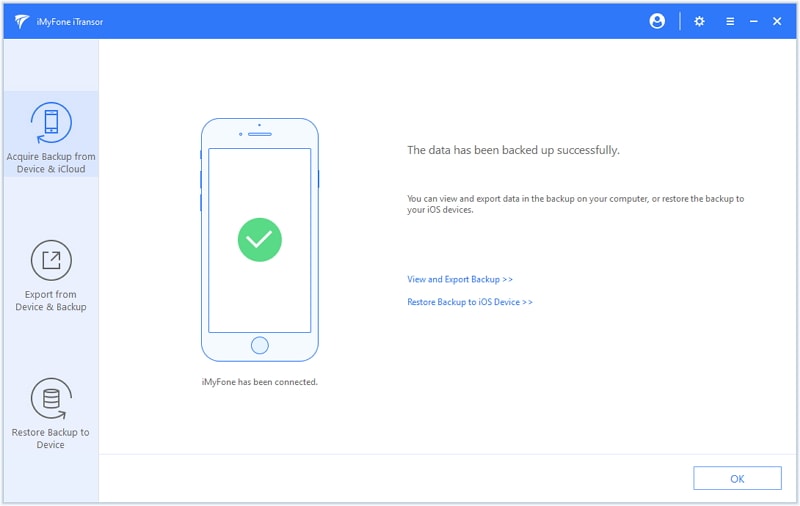 Conclusion
With the detailed tutorial on how to install an IPSW file on iPhone without iTunes, we do hope that you have successfully installed your IPSW file on your iPhone via iMyFone Fixppo which is a 100% safe and efficient IPSW restore tool. Besides, don't forget to backup your iPhone before installing the IPSW file.