If you have noticed vertical lines on your iPhone, you are not alone; many iPhone users across the globe have experienced this issue. When iPhone broken screen shows vertical lines, many iPhone users tend to panic. The good news, however, is that those vertical lines on the screen are a fixable issue no matter whether you use an iPhone 13/12 or iPhone 5 and therefore, you shouldn't get frustrated. The purpose of this article is to show you how to fix iPhone lines on-screen vertical white with simple steps.
Q 1. What Causes Vertical Lines on iPhone?
Here are the possible causes of vertical lines on your iPhone.
Bad connection: One of the most common causes of vertical lines on iPhone screen is a bad connection. In other words, vertical lines can emerge if the flex cables are poorly connected.
Static charge: Electro Static Discharge (ESD) can be another common aspect that causes vertical lines on iPhone screens.
Damaged IC: If the display IC of the screen is damaged, that can be another strong cause of vertical lines.
Q 2. Can I Fix Vertical Lines on iPhone without Tool?
There are many tips on how to fix vertical line on iPhone, including both tips on fixing iPhone vertical lines on screen without tools and with tools. From this point onwards, we explain to you. The methods we mention in this article will be applicable for all the iPhone models such as iPhone 14/14 Pro and so on.
Part 1. The Best Way - iPhone Vertical Lines on Screen Fix with Tool
In this section, we will emphasize how to fix vertical lines using a special software tool. We will use iMyFone Fixppo to accomplish this task. Here are the most notable features associated with this powerful recovery tool:
It doesn't alter any data exist on the device with the standard mode
It offers a 100% success rate of repairing iOS system issues
It is 100% safe to use
It is a convenient operation
It can fix various iOS-related issues with simple steps
It has been recommended by a lot of famous media sites.
Step 1: Put your device into DFU Mode. Press and hold both the Sleep/wake button and home button simultaneously for about 10 seconds. Release sleep/wake button and hold the home button for another 5 seconds.
Step 2: This tool will find the iOS firmware and click download when prompted to install it.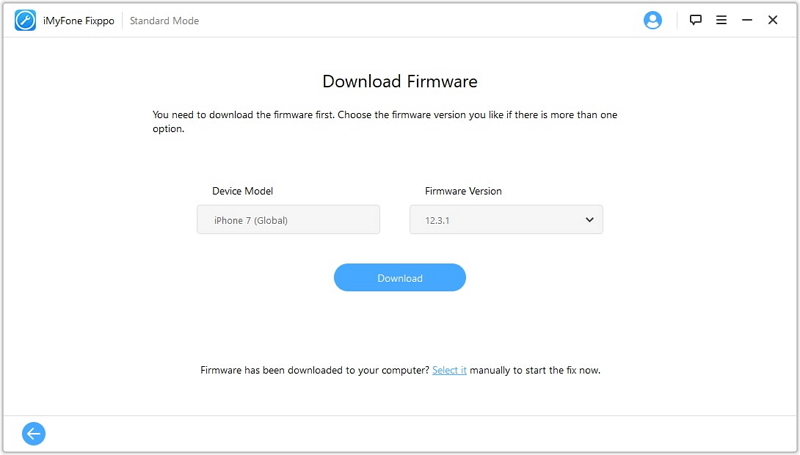 Step 3: Select "Start" to fix and that's it.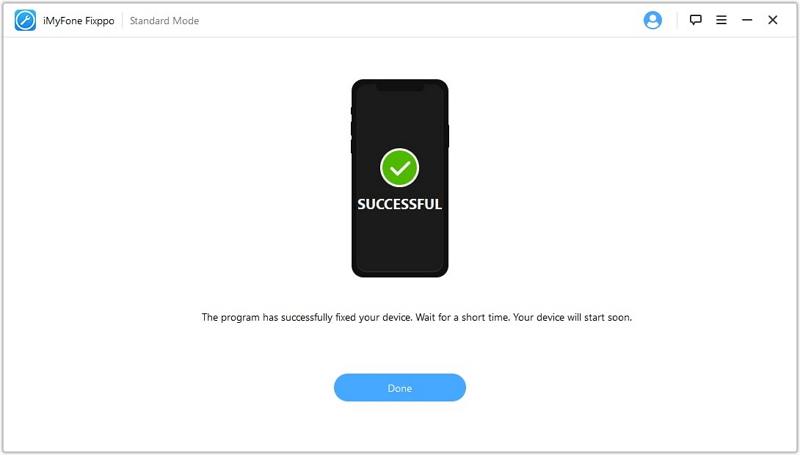 Many users have sent their feedback to us and you can check it before downloading.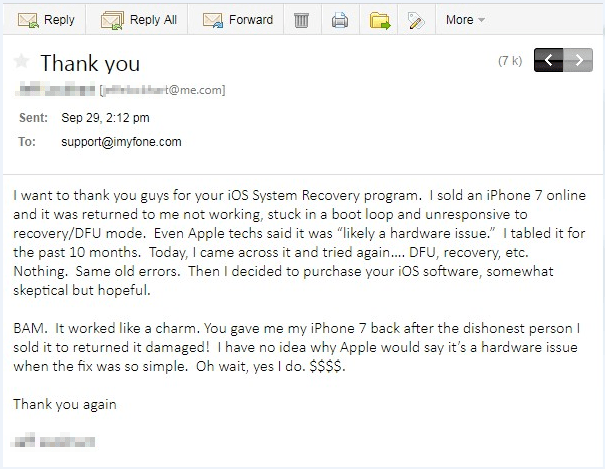 Note:
If this process doesn't help you, you will have to go to the advanced mode. However, Advance mode will erase existing data and you will not be able to recover them.
If iPhone vertical lines unresponsive issue persists, you may have to contact Apple Support.
Part 2. 3 Basic Ways - Fix Vertical Lines on iPhone without Tool
Let's take a look at how to fix vertical lines in iPhone without using a tool. As per this method, we will not use any advanced method; instead, we will try to fix the "iPhone broken screen shows vertical lines" issue with default options included in iOS devices.
1. Restart iPhone to Fix Vertical Line on Screen
Here's how to restart your iPhone and try to fix vertical lines on the screen.
For iPhone X or later (iPhone 13/12 included)
Press Side Button and volume (+ or -) button and hold them.
Once the slider appears, drag it and turn the iPhone.
Now, you should press and hold the Side Button once again to start your iPhone .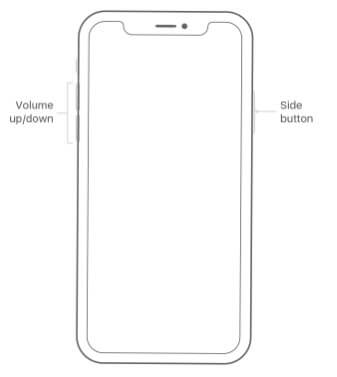 For iPhone 8 or Earlier
Press top (or side) button and hold it until the slider appears.
Simply drag this slider and turn the device off.
Now, you should press and hold the Top button (or the side button ) until the Apple logo appears.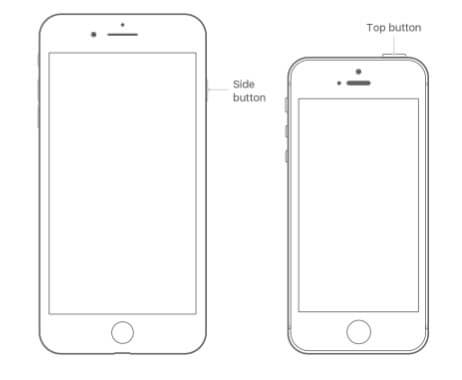 2. Reset iPhone to Fix Vertical Line on Screen
If restarting your Apple device doesn't fix iPhone vertical lines unresponsive, you should try resetting your device in order to fix it.
Go to "Settings" and tap "General" option.
Then select the "Reset" option.
Tap "Erase All Content and Settings".
If prompted, you should log into your Apple ID using the credentials.
Provide confirmation when prompted.
Wait patiently until the device gets erased.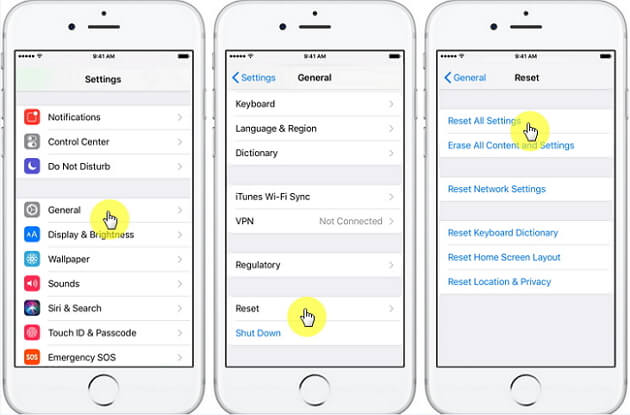 3. Restore Your iPhone to Fix Vertical Line on Screen
Now, let's learn how to fix vertical lines on iPhone without tool simply by restoring the device.
Start by opening iTunes on a computer.
Connect your iOS device to the computer (a Mac or a PC to do this) using the original cable.
If prompted, you should follow the onscreen steps by providing the passcode.
Select the iOS device as it appears on iTunes.
You will find the summary panel and click on "Restore" option.
When prompted, you should confirm the restoration process.
Now, your device will be erased through iTunes and the latest iOS version will be installed.
The device will function like a new one and configure the way you want.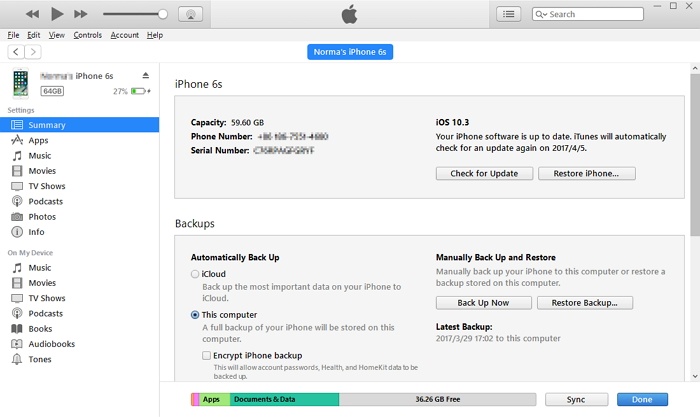 Tip. Back up iDevice before Fixing iPhone Lines on Screen Vertical White and Unresponsive
When you try to fix your device (particularly in advance mode and perform a factory reset), your data will lose. Therefore, it is always better to backup your important data before trying to fix vertical lines on your iPhone. iMyFone iTransor is a handy tool that can backup your iPhone easily and safely. Here are the main features of this software.
Back up and restore different types of files separately.
It doesn't overwrite existing backups.
Supports more than 20 data types.
Compatible with all the iOS versions and devices including the latest iOS 16 and iPhone 14/13.
Selectively or Fully Back up Contacts/Messages/WhatsApp/WeChat from iPhone
Go to Acquire Backup from Device & iCloud and then click Back Up Device.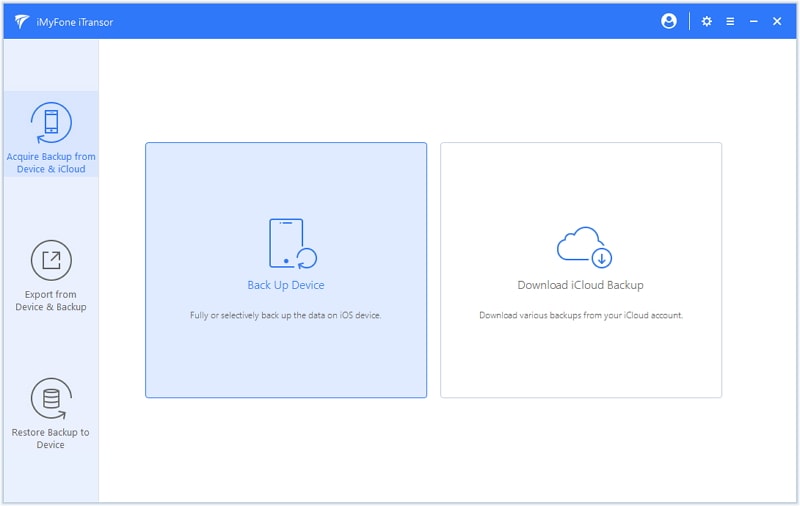 Choose the data type you need and go to Back Up option.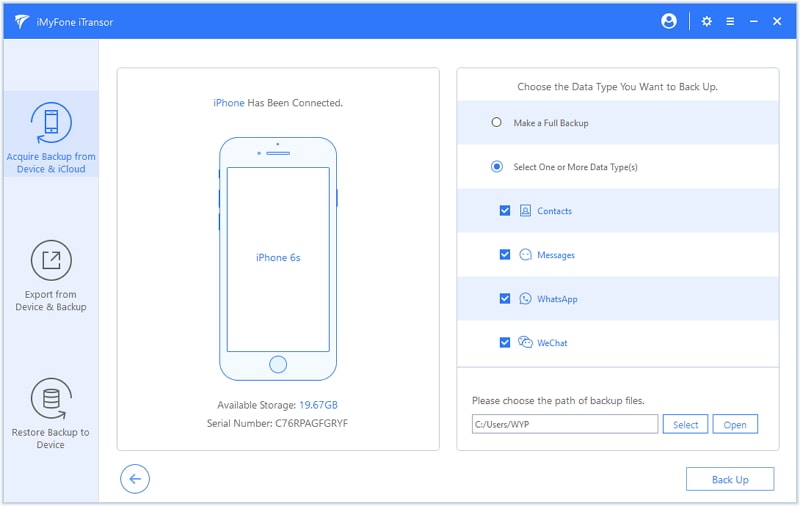 The selected data will be backed up from your device.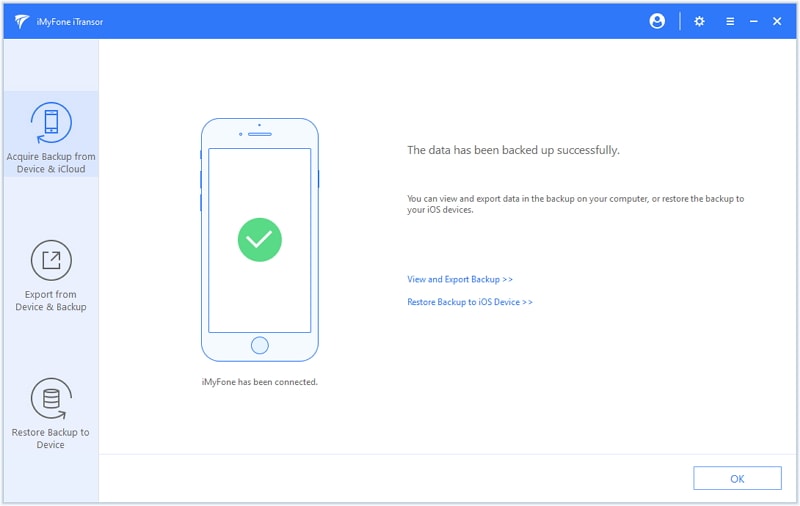 Using iMyFone iTransor, you also can restore files selectively or make a full backup and here is the guide.
Conclusion
We hope that the methods we mentioned in this article will assist you in overcoming vertical lines on your iPhone screen. Please let us know how it goes by sharing your thoughts with us and your comments will be helpful for other readers as well.