Is your iPhone stuck in recovery mode and you have tried all that you can to no avail? There are different approaches to fixing this problem; you can restore iPhone in recovery mode with iTunes, and you can as well choose to restore iPhone in recovery mode without iTunes. Whichever option you choose, make sure it is the best option that will work for you. Let's dive into it.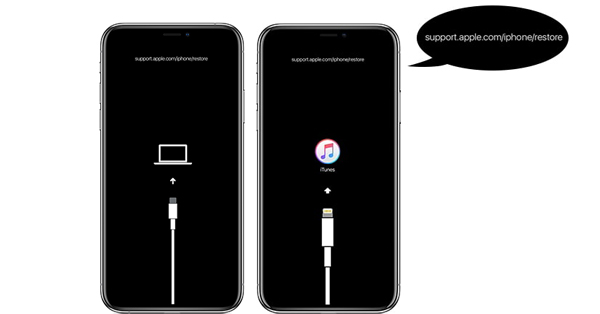 1. Restore iPhone Without iTunes in Recovery Mode Without Data Loss
You may have entered your iPhone into recovery mode and then try to exit the mode without success. Leaving your phone unusable is not an option, and this is why you have to get something that genuinely works such as using a reliable iPhone repair tool known as iMyFone Fixppo. iMyFone Fixppo iOS System Recovery lets you restore your iPhone in recovery mode without iTunes. It is reliable and can fix the problem in a single click without data loss.
Fixppo has a high success rate. If you ever have to restore iPhone in recovery mode without iTunes, iMyFone Fixppo is your best bet. This tool delivers professional help without stepping out of your home, and it can fix a wide range of problems which include but are not limited to iPhone stuck in black scree, reboot loop, red screen, etc. And it supports all iOS versions devices, including the latest iOS 16 and iPhone 14.
Steps to fix iPhone in recovery mode without iTunes
There are lots of limitations with restoring an iPhone in recovery mode with iTunes, and one major disadvantage is losing all of your data on the phone if you do not have a backup. There is nothing better than having a program that can restore iPhone stuck in recovery without iTunes and still keeping the data on the iPhone intact.
Step 1. Download, Install and Launch iMyFone Fixppo on your computer. From the main interface, click on 'Standard Mode'.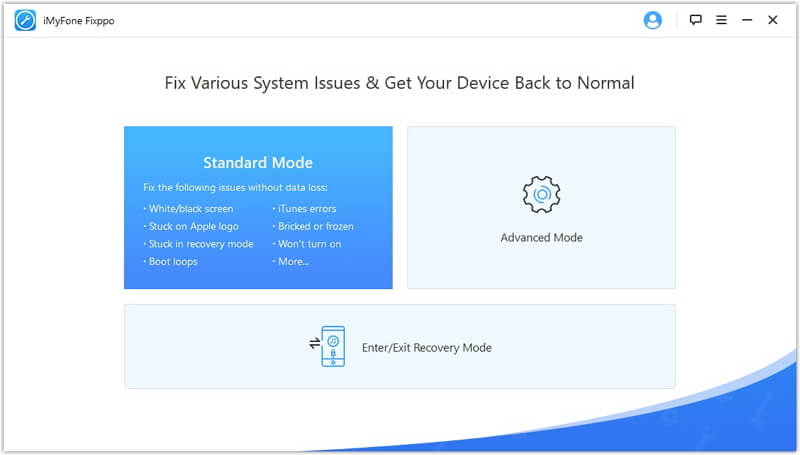 Step 2. Connect your iPhone and allow the software to detect your device. Once it detects your iPhone, click on "Start".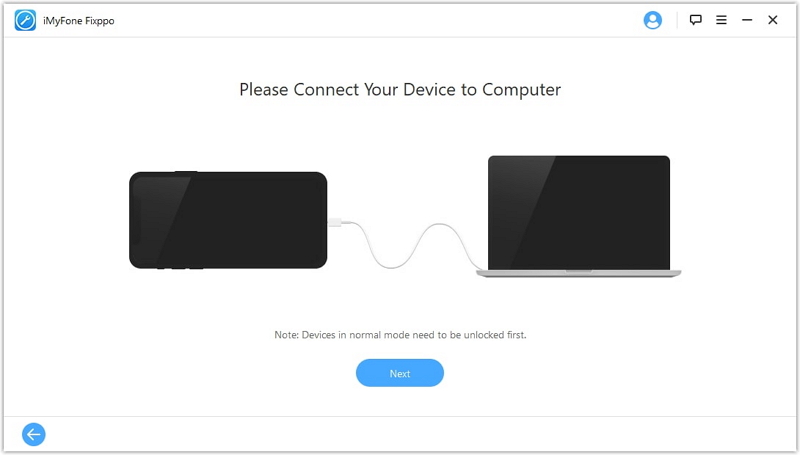 Step 3. You will find a list of firmware for your device. Download the latest one compatible with your iPhone.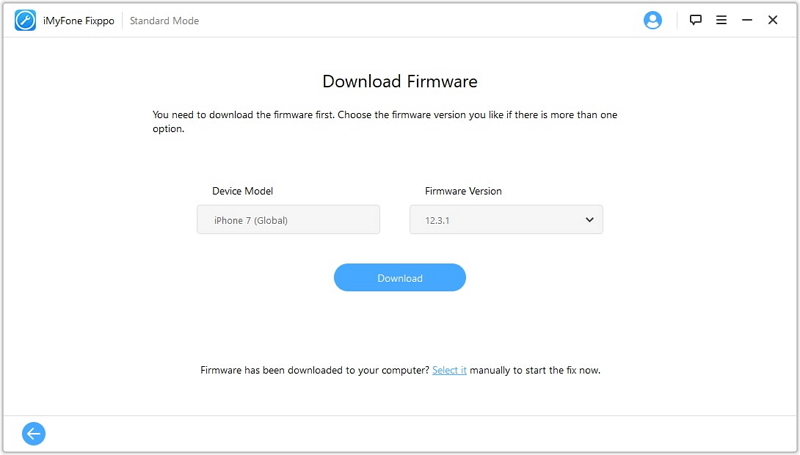 Step 4. Fixppo will start the process of repairing your iPhone after downloading the firmware. Within ten minutes the process should have been completed.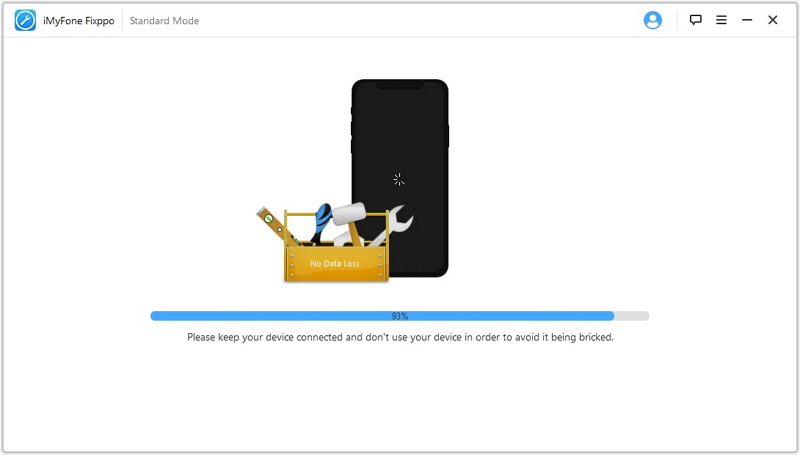 Once the program completes this process, your iPhone will be updated to the latest version of iOS. If you have jailbroken your iPhone in the past, it will be updated back to the version the iPhone was before it was jailbroken and you will have to jailbreak it again if at all you want to.
2. Restore iPhone in Recovery Mode with iTunes (Data Loss)
Apart from using a third-party program to bypass the limitations of restoring iPhone stuck in recovery mode with iTunes, you can actually choose to restore your iPhone in recovery mode with iTunes. If you are prepared to lose the data on the phone, this option is probably for you.
First off, make sure your version of iTunes is the updated one, and by following the steps below, you can complete the process.
Connect your USB cable to your computer.
Press the power button and hold until the power-off device slide interface shows up.
Slide to power off your iPhone.
Press and hold the iPhone's home button and then connect to the USB cable that you already connected to your computer. You will see the Apple Logo, and after some seconds, you will see the recovery logo.
Release the home button once your iPhone has entered recovery mode.
Go back to your iTunes where you will find a dialog box informing you that your iPhone is in recovery mode.
Click on "Restore" right from the dialog box, and your iPhone will be restored.

Now, the limitation of restoring iPhone in recovery mode with iTunes is that you may lose all the data on the iPhone. If you do not have a recently saved backup file of your iPhone, you will lose your data, but if you have a saved backup, you can easily restore your iPhone.
Conclusion
Restoring iPhone stuck in recovery mode can be really straightforward if you know exactly what you want. We have addressed how to restore iPhone in recovery mode with iTunes and how to restore iPhone without iTunes in recovery mode. We have also checked out the one with a limitation, and we have introduced a reliable program that you can use without losing data. iMyFone Fixppo really does make life easy for iOS users, and it is the most reliable way to restore iPhone in recovery without iTunes. Download the software today and fix any issues you may be facing with your iPhone or any other iOS devices.