Question
My iPhone detects no SIM card recently. I actually inserted a SIM. However, my iPhone shows No SIM Card installed. I re-inserted the SIM after a few seconds but my iPhone still says no SIM Card. I am really confused. Someone please help me fix this problem.
This question is asked by iPhone users across the world. iPhone not detecting SIM Card, a common problem troubles many Apple users. It occurs when an iPhone cannot recognize the SIM inserted in it and hence unable to connect to the cellular network, make or receive phone calls, and send messages. There is no need to worry if you also see such a message on your home screen indicating an error of SIM Card not detected on the iPhone, because it can be fixed by you at home.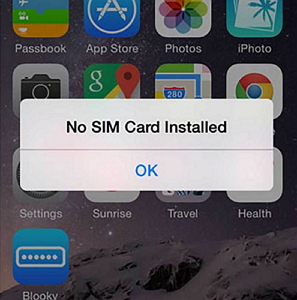 This article will help you understand the possible causes and solutions for the problem that iPhone shows no SIM Card is installed. It also highlights the points to be kept in mind if you experience such a problem of iPhone not reading SIM Card in the future.
Let's find out the ways to deal with the problem.
1. Turn on Airplane Mode and Turn It off
This is an easy and simple remedy. Visit Control Center and tap on Airplane icon. After about ten to fifteen seconds turn the mode off and see if the SIM Card is getting detected.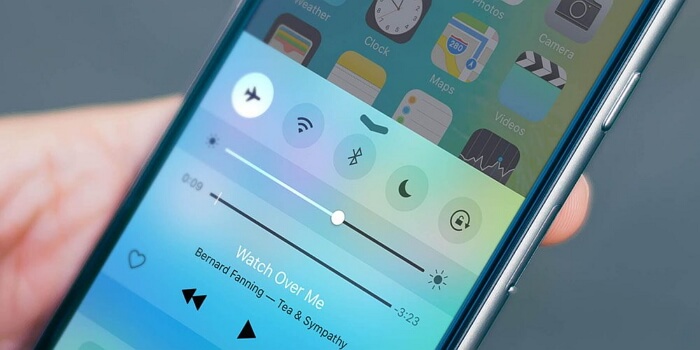 2. Clean the SIM Card Slot
The SIM Card tray slot must be kept clean and dust free at all times. The dust that gets accumulated  in the slot prevents the sensors from detecting the SIM.
Ensure this by first ejecting the SIM tray and then cleaning the slot with an unused soft bristle toothbrush or with a paper clip. Now re-seat the SIM in the tray and place them back in the slot carefully.
3. Check the SIM Tray
iPhone SIM Card tray can be ejected from the slot by using a simple paper clip. Insert the clip in the small hole on the tray and press lightly. The tray automatically pops-out. Now pull the tray out of the slot. Carefully examine that the tray is not disfigured or damaged. It must hold the SIM Card firmly. If the tray seems to be lost, i.e., it does not hold the SIM properly or does not fit in the slot exactly, contact your nearest Apple Store to fix it.
Please DO NOT use another device's tray in your iPhone. It could damage your SIM and iPhone permanently.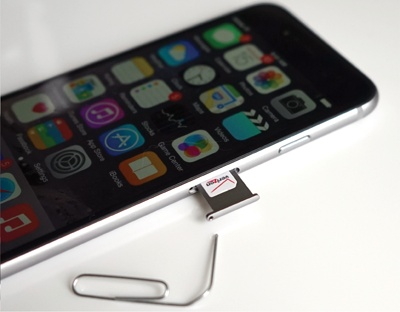 4. Test with Another SIM Card
Using a SIM Card, other than your original one, can be helpful to test if your original SIM is damaged. If your iPhone won't read SIM Card, just contact your Carrier's retail store and put in a request to issue another SIM Card or just replace the old one if another SIM card can be detected.
5. Update Carrier Settings
Another simple yet effective DIY technique to verify whether or not your carrier settings are updated. Just visit "Setting"=>"General"=>"About". Here you might get a prompt to update, do so by tapping on "OK". This ensures all changes made by your carrier company to enable your iPhone to connect to a network are installed in your device.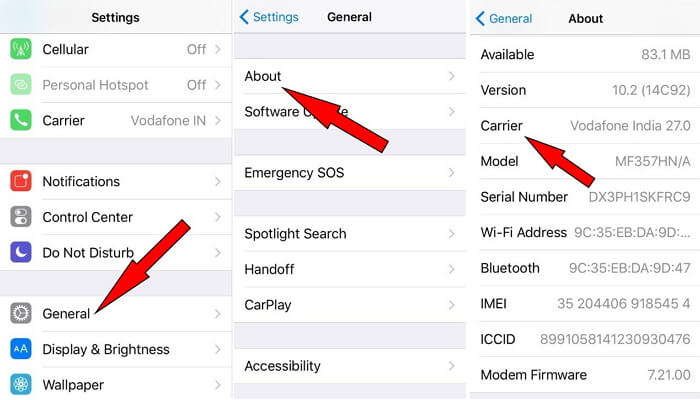 6. Update iOS to Latest (iOS 15/14 for Now)
It is advisable to always use your iPhone with the latest iOS version. You must regularly check to download updates in Settings and install them to ensure your iPhone is secure and free from any software malfunctions that could solve the problem of iPhone not reading SIM Card.
Refer to the picture below and follow the steps to update your iOS to the newest iOS 15/14.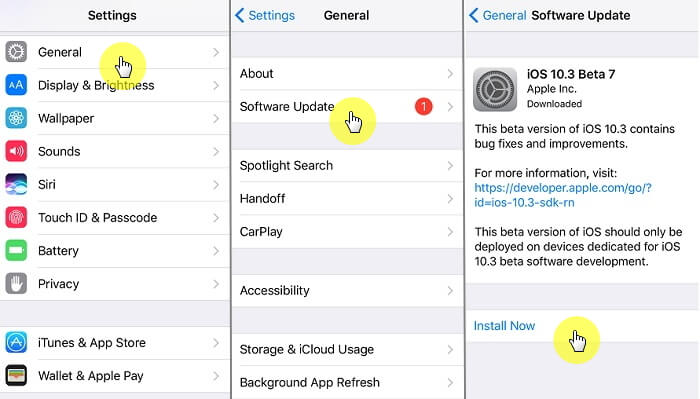 7. Restore iPhone to Factory Settings
If your iPhone does not recognize SIM Card even after you have followed all the tips given above, here's what you need to do next to solve the problem. Take a back-up of all your information and data stored on iPhone using iCloud or iTunes. Once this is done, visit "Settings" => "General" => "Reset" => "Erase All Content and Settings" to erase all data and contents from your device. This wipes off all information and settings from your iPhone and makes it as good as a new phone.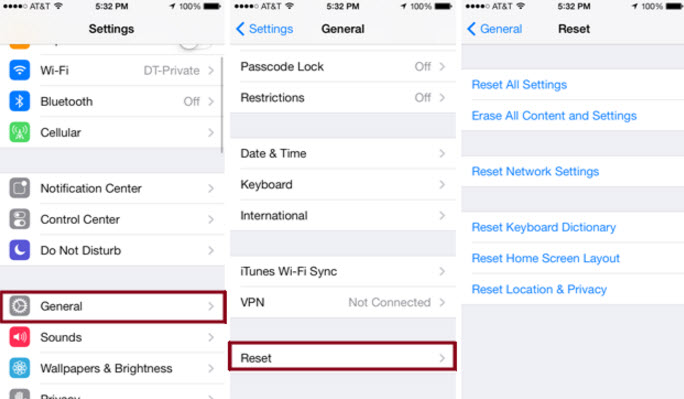 Note
Sometimes if you restore the whole iTunes or iCloud backup to your iPhone after fixing the problem, there may be the problem again. To avoid that, here we would like to introduce an efficient way to selectively restore the most important data from backup to your iPhone.
If you are now looking for options to selectively restore data from iTunes or iCloud backups, then you must consider using a third-party tool, iMyFone iTransor. It is developed by iMyFone team that has several products recommended by famous media sites like Macworld, Makeuseof, Cult of Mac and so on.
Users can selectively restore certain apps from previous iTunes or iCloud backups, such as contacts, messages, WhatsApp or WeChat.
This software can back up only contacts, messages, WhatsApp and WeChat For Free.
It helps to export 20+ types of useful data from your iPhone and iTunes/iCloud backup files.
iMyFone iTransor enables you to check and view iTunes backup without restoring it to your device and access iCloud data anywhere, anytime.
Works for almost all iPhone models and iOS versions, such as iPhone X/XS/XR/11/12 running iOS 12/13/14/15.
Don't keep waiting, download the iMyFone iTransor and restore the data you need from backup to your iPhone in case the issue iPhone not detecting SIM Card reoccur.
It can be very annoying when your iPhone says no SIM Card. But now this problem can be fixed by simply following the methods explained above. They have helped many and will surely help you too. Go ahead and try them now and see if these quick and easy tricks are useful for you.