Question
"Is it possible for me to read my text messages online? I lost my phone and there is a lot of important information in my messages that I did not save. Please help."
Most mobile service providers allow you to read text message online, but it might require legal proof and sometimes money. In fact, there are other ways you can view text messages online, even if they are deleted. Depending on the type of phone you're using, Android or iOS devices, you can use different ways.
Way 1: Read My Text Messages Online Via Google's Messages for Web
Many users may even not know the existence Messages for Web. This is an additional feature with Google's official app for texting – Messages. After you logging into the web client, you can easily read text messages online through a computer. The content is exactly the same as what's shown on your mobile device. You can even start private and group conversations with the web app itself but the carrier fees will apply. Detailed guide are showed below:
Step 1: Make sure you are using Google's Messages app and open it on your phone.
Step 2: Search Messages for Web online and enter this official website.
Step 3: Tap More on Messages app and select "Messages for Web".
Step 4: Scan the QR code and login. You can also select "Remember this device" to automatically sign in next time.
Requirements of this method:
You are using Google phone or at least Google texting app.
Your Android phone has a steady Wi-Fi or data connection.
A computer with internet connection to open the web client.
Android 5.0 or higher.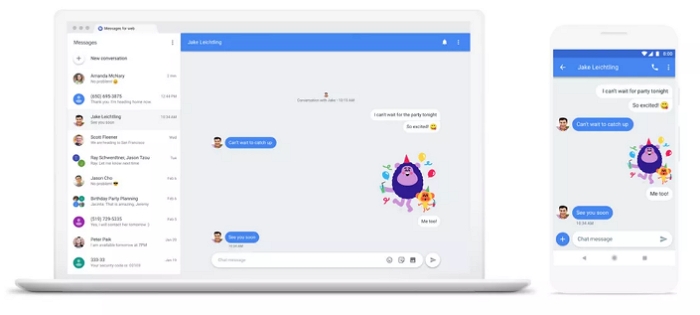 Way 2: Read My Messages using iCloud Sync Feature
Can I check my text messages online if I am using iPhone? Definitely yes. Apple's unique data syncing services iCloud now can store all your messages and make them accessible on all your devices. All you need is making sure you have turned on Messages in iCloud, and you will have the same view on another iPhone, iPad or even the Mac computer, as long as you are signed in with the same Apple ID. Here is what you need to do:
Step 1: Go to Settings on your iPhone.
Step 2: Tap Your name and then iCloud.
Step 3: Make sure the Messages option is on.
Step 4: On your iPad or Mac, sign in the same Apple ID and wait for the messages syncing.
Requirements of this method:
Sign in with same Apple ID.
There is enough storage for iCloud. If not, you will need to purchase more space.
A steady internet to sync and upload message history.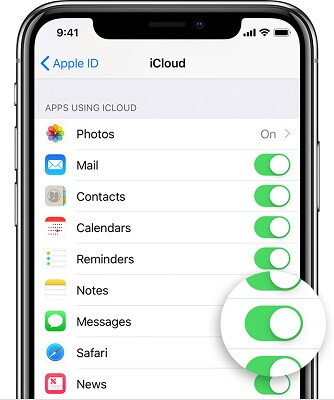 Way 3: Read My Deleted Text Messages with A 3rd-Party Software
In case, if you accidently deleted some text messages on your iPhone, or your device is dead for some reasons, there is still a way to look for. That is using 3rd-party software called iMyFone D-Back. With it, you will be read iPhone text messages online, including unread/new text messages as well as those you deleted already. iMyFone D-Back offers 3 options for you view text messages: directly scan the device, restore from iTunes backup or from iCloud backup.
When & why choose iMyFone D-Back to read my text messages?
It is extremely useful when you want to retrieve and read deleted messages, or when your iPhone doesn't work or even get lost.
The whole process won't require your device to connect to the network.
You can check the images, videos and other attachments included in messages history.
You can also read messages sent via social apps like WhatsApp, WeChat, Kik, Viber, etc.
Fully compatible with iOS 16 and former iOS versions.  
How to view text messages using iMyFone D-Back?
Step 1: Download and install the iMyFone D-Back on your computer. It's available on both Windows and Mac.
Step 2: Launch this software and connect your device with it. Click Next and select Recover from iOS Devices. If your iPhone is lost or not recognized, then you can directly select Recover from iTunes Backup or Recover from iCloud Backup, depending on your situation.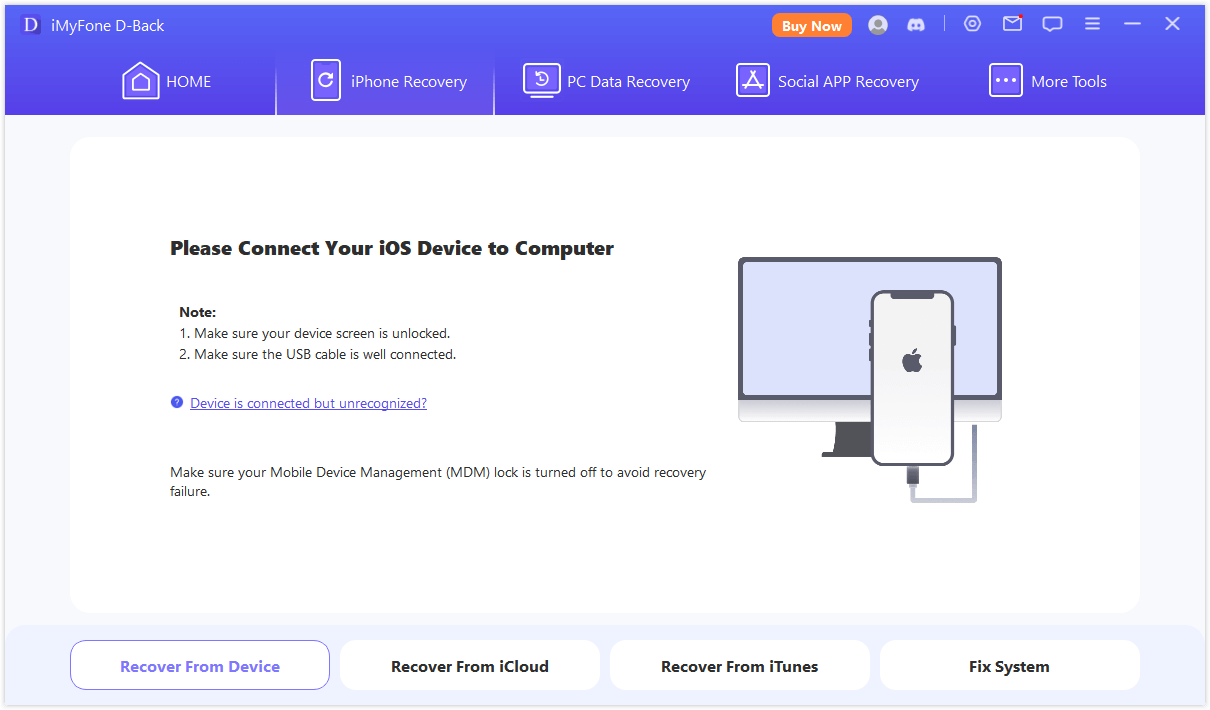 Step 3: Select Messages from the list and click the Scan. Wait for a while and you will be able to all your messages on the device. If you want to read deleted messages, please choose Show only the deleted files.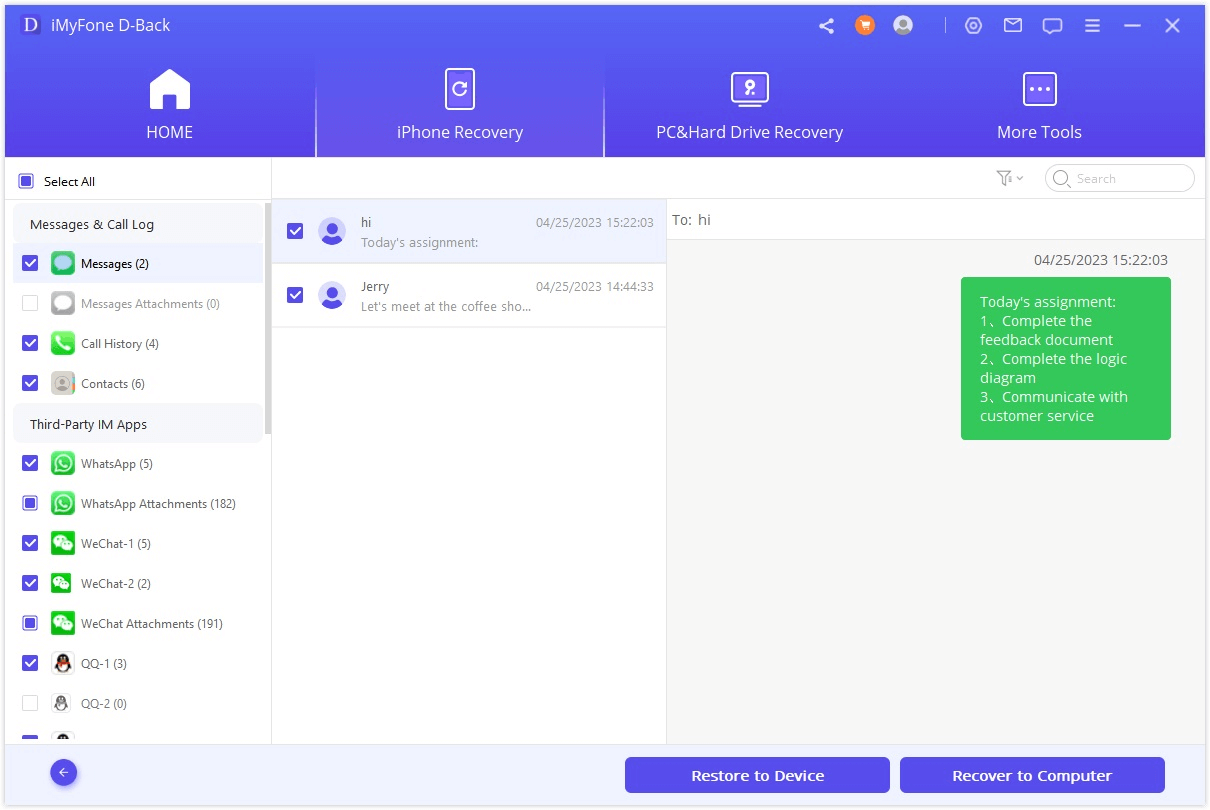 Tips
The steps for recovering from iTunes backup and iCloud backup are basically the same. If it's the former, you can select an iTunes backup file which includes the messages you want and extract the data. If it is the latter, you just need to provide the iCloud login details and the software will do the rest for you.
So, if you are asking, "how can I read my deleted text messages online?" iMyFone D-Back is your best bet. This software is highly valued by many, including MakeUseOf, Cnet, Engadget, etc, so you can choose it with peace of mind.

Way 4: Check My Text Messages Online by Contacting Network Provider
As stated earlier, it's workable to get your text messages through your mobile providers, but it might be hassle. You may not be able to get all the information you need. Some carriers will only let you see a log of messages like the date, phone number and time stamp of the messages, instead of the text content itself. You can go through the process if that is what you really want. In the following part, we will discuss how to ready text messages online with some mainstream network providers.
Verizon
Step 1: Sign into your Verizon account online.
Step 2: To the left side, you will see a link to view your usage - click on that link.
Step 3: You will be shown your unbilled calls and text details.
Step 4: If you have further details, you will have to contact Verizon directly. Still, bear in mind that the information they can give you is very limited.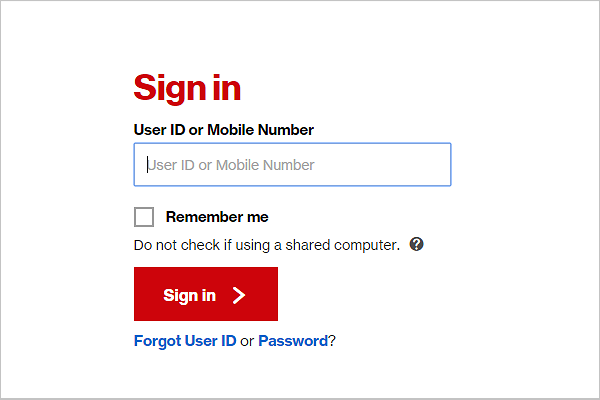 AT&T
Step 1: Log into My AT&T.
Step 2: Select My wireless > Check usage.
Step 3: Scroll down to select the line you wish to view.
Step 4: Choose Data, text & talk logs. And you will be able to access the related files.
T-Mobile
Step 1: Go to My T-Mobile and log in the account.
Step 2: Click Usage from the top menu.
Step 3: Select to print Messages. Click the line you want to view.
Step 4: Click on Download usage records and save the files to your computer.
Verizon
Step 1: Sign in to my Verizon from any web browser.
Step 2: Go to Account > Text online.
Step 3: Accept the Terms and Conditions and click on the desired conversations on the left to view messages.
Addition Tip: Can Someone Read My Text Messages from Their Phone?
Ever wondered if other people can read your text messages or how can you read someone's text messages online? You may be surprised to know it, but this can be easily done with some cell phone monitoring apps like FamiGuard Pro for Android and FamiGuard Pro for iOS.
This app can work in stealth mode after installing on your or other's cell phone, so that nobody will find its existence. All the sent, received or deleted text messages can be recorded and remotely checked from its online dashboard. To make it happen, it requires registering an account and downloading this app on the target device. Then set it up correctly. Afterwards, the text messages will be uploaded automatically.