Have you been completely thrown off track while watching a scene, craft, or your favorite person speak on the popular social video platform, YouTube? Yes! Ads are one of the most annoying interruptions. These distractions may sometimes be longer than the moment of pure genius or ecstasy you are trying to enjoy. 
Over the years, AdBlock has come to our aid. Apart from removing distractions, it reduces your battery usage by improving the speed at which the essential information is loaded. But due to some reasons, your AdBlock stopped working on YouTube. This article addresses handling this mishap.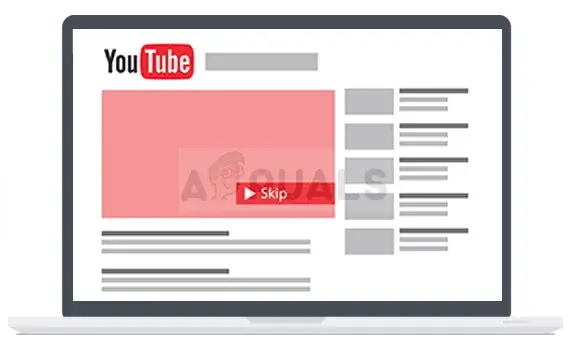 FAQs about AdBlock Does Not Work on YouTube
Here are two of the most asked questions about YouTube AdBlock, especially when AdBlock is not working on YouTube.
Q1. Why Is YouTube AdBlock Not Working?
There are many reasons YouTube AdBlock may not be working, but here are the two main causes.
The most common one is that the extension may not be properly enabled. It is mainly dependent on your ad settings and activated extensions. In some cases, AdBlock may be installed but not enabled.
Another reason is that your AdBlock might not be under maintenance. AdBlock extensions that are not under maintenance are outdated ones. And an old AdBlock is susceptible to malware.
Q2. What Kind of AdBlock Works on YouTube 2023?
ABP – AdBlock Plus is the kind of AdBlock that works on YouTube. It is a different product from AdBlock.
At the beginning of the year 2021, the AdBlock team joined forces with the ABP team. Also, AdBlock works on YouTube 2023 if you are using your mobile device. However, be sure you are using YouTube.com from a browser instead of the YouTube app.
There are also other Ad Blockers such as AdGuard, Adblock For Youtube, Luna and so on.
6 Tricks to Fix AdBlock Not Working on YouTube 2021
In this section, I will be showing you some tricks to fix your AdBlock if it is not working on YouTube.
If you have a Google account signed in to on your browser, try signing out first. It does help fix AdBlock not working on YouTube if the account has been improperly configured. If that does not work, you can apply any of the six other tricks I have explained below.
2.1 Turn Off and Reopen AdBlock Extension
If you are not sure your AdBlock extension has been tampered with, try turning it off and on. Depending on your browsers, you can follow these processes to do so.
For AdBlock Safari YouTube not working:
On the new page of your Safari screen, select the Menu button.
Click on Preferences, then scroll down where there you will find Extensions.
When you find Enable this extension, untick the box in front of it. This would have disabled your AdBlock extension.
Close your Safari browser and then open it again.
Follow the process stated above. Since the box next to Enable this extension will be empty, tick it by clicking on it. It will have your AdBlock extension reopened.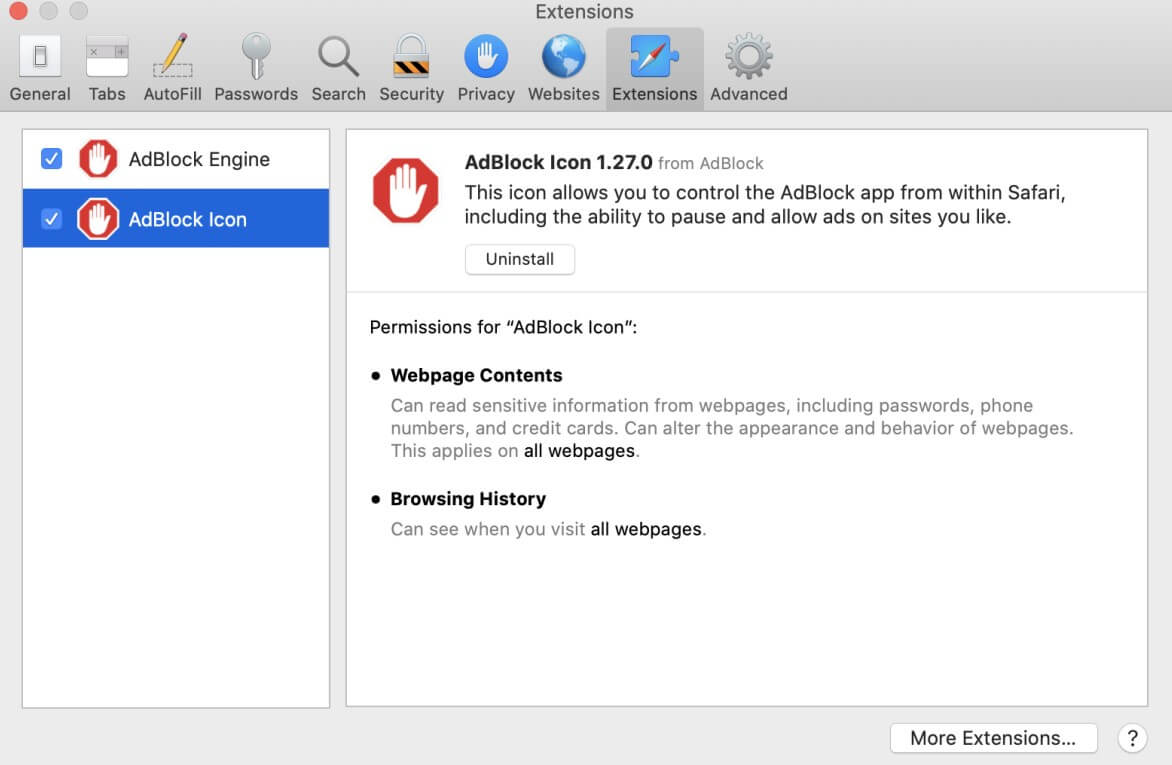 For YouTube AdBlock Chrome not working:
Click the three vertical dots on the top right corner of your Chrome window.
Among the list that will be displayed, hover your cursor on More tools.
The above (hovering) event will load a list that contains Extensions; select the Extension option.
Now that you are in the Extension tab, find AdBlock among the listed extensions.
Use the toggle at the bottom of AdBlock to turn it off.
Close the Chrome browser and repeat the process stated above to reopen the AdBlock extension.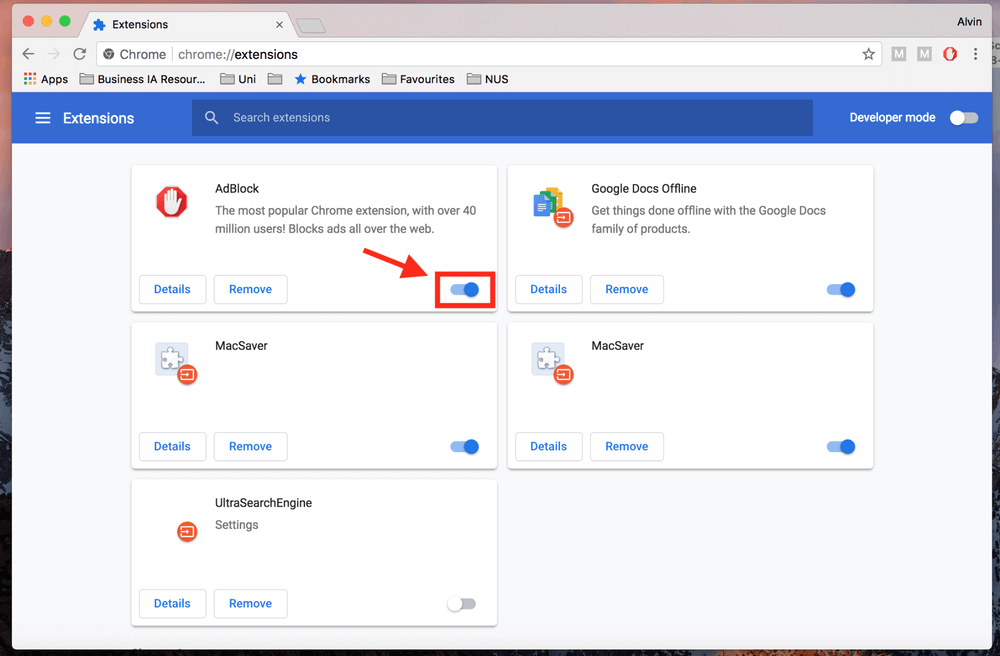 For Firefox AdBlock YouTube not working:
Click the three vertical hyphens or lines on the top right corner of your Firefox screen. 
Among the list that will be displayed, click on Add-ons and themes. You can also simultaneously press Ctrl+Shift+A keys to use the shortcut.
That would load the Firefox Extension tab, where you will find AdBlock Extension.
Use the toggle to turn off AdBlock.
Close Firefox and repeat the process stated above. Click the toggle to reopen your AdBlock extension.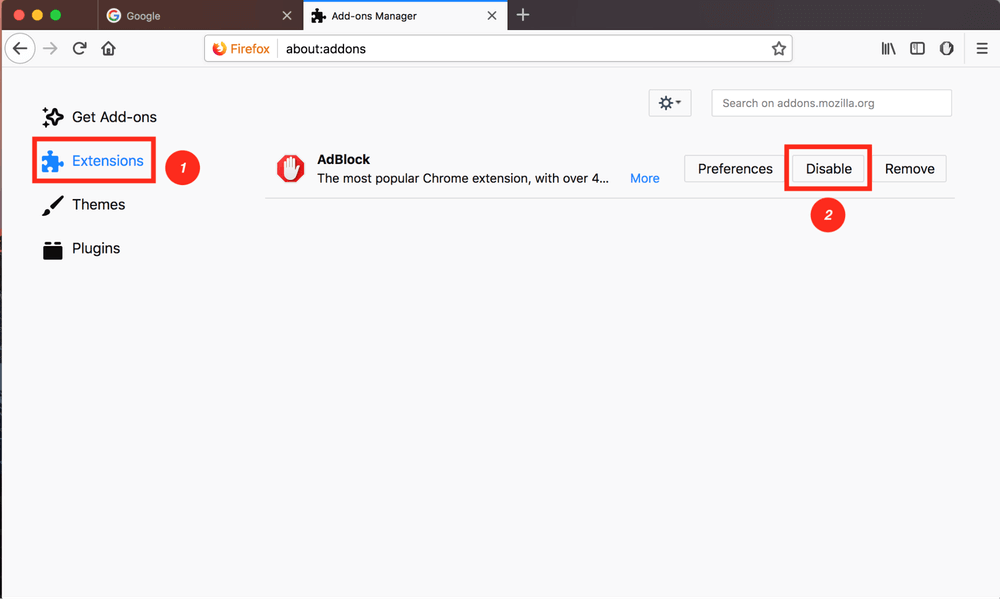 2.2 Update AdBlocker to the Latest Version
If it has been a while since you had the AdBlock extension installed, it is high time you updated it to the latest version. Here is how to go about the update:
Locate the AdBlock extension as explained in trick #2.1 above.
Once you find the AdBlock extension, click on the options button provided on it.
Among the options, there will be Uninstall or Remove. Click the available one.
Visit the Extension store of the browser.
Type in AdBlock to the search bar.
Hit the download button to Install or Add AdBlock to the browser.
Give it a moment to be ready. After which, you can start enjoying your AdBlocker again.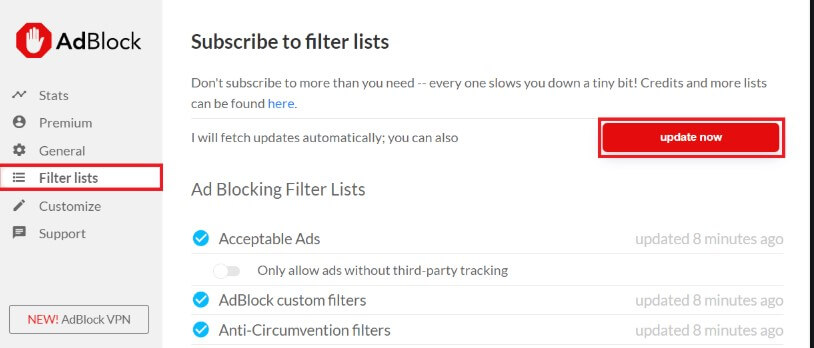 2.3 Use Another Ad Blocker
Some browsers like Opera and Opera GX are not blocking ads on YouTube. A easier way to fix Opera gx/Opera AdBlock not working YouTube is to just use another extension.
There are many other ad blockers with deferring designs, functionalities, and the presence or absence of a filter list. Visit your device app store to check out the best-rated ad blockers.
2.4 Sign out and Back to Your YouTube Account
In a situation where AdBlock stopped working on YouTube, it might just be time to reset the video streaming platform because of interfering cache.
While logged in to your YouTube account, click on your display picture to load your profile options.
Select Log Out among the displayed profile options. Ensure you delete saved cookies and cache on your browser.
When all the above is done, try login back into your account using the Login link on the YouTube.com page. Fill in your credentials and try a video to be sure the trick works.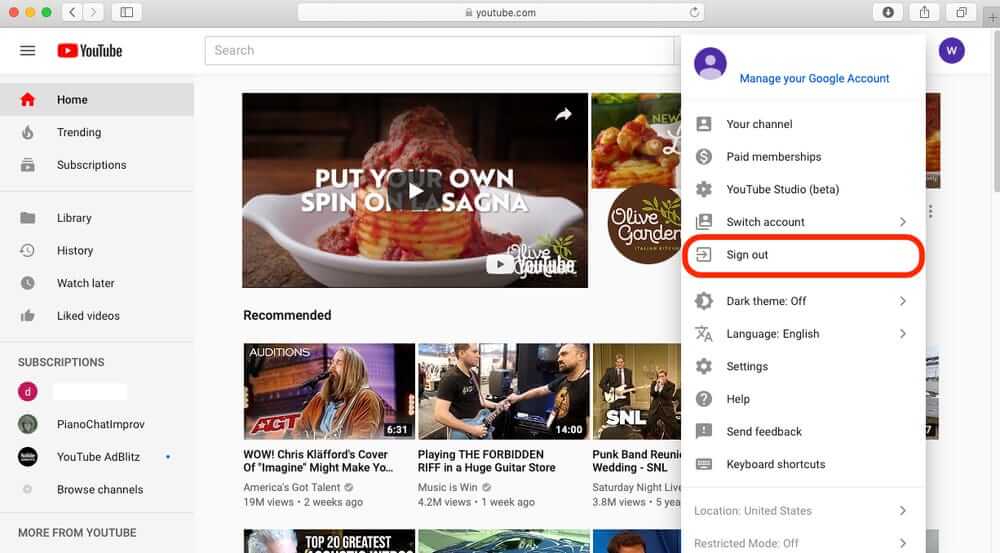 2.5 Update AdBlock Filter List
AdBlock uses a filter list to distinguish which apps and web pages will work. If AdBlock stopped working on YouTube, it might be because of the filter list.
Check for the AdBlock icon either on the toolbar or when you click the menu icon.
Once you find the AdBlock icon, click on it to open its settings tab.
Click on Add a new filter list
Fill in the URL link (YouTube.com) and name into the provided space.
Then, click on Add a filter list. This process must have YouTube on the list. Open YouTube.com to try out the new list.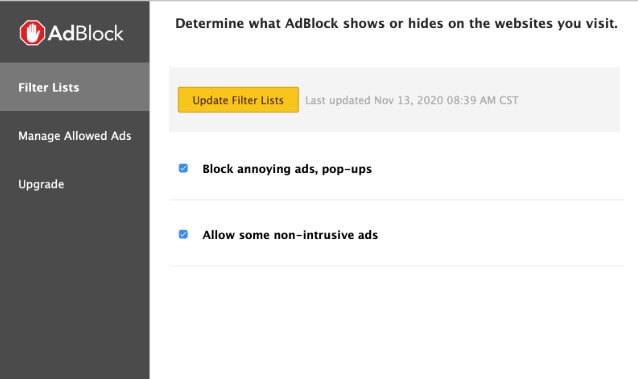 2.6 Try Clearing Your Cache and Cookies
Browser cache and cookies may be affecting AdBlock. Hence, clearing out these two may help solve AdBlock not working on YouTube. Here is how to perform the sixth trick:
Click the menu button on the top right corner of your taskbar.
Select history from the dropdown list
In the History menu, select Clear browsing history data (depending on what your browser says).
Another list will be prompted. Now ensure that cache and cookies are ticked for deletion.
Click OK or Clear data to complete the process.
Bonus Tips: Fix iOS Issues If YouTube not working on iPhone
If YouTube not working on your iPhone, there is probably system issues. iMyFone Fixppo will be a nice choice. It is an iOS recovery program that makes fixing your software issues very easy.
It is simple to use and the whole repairing process only takes a few minutes and a few uncomplicated steps.
Support all iOS versions and devices including iOS 16/15 and iPhone 14/13 models.
You can repair all iOS Issues without any data loss with a 100% success rate, such as iPhone stuck on power off screen, Clear browsing history data and so on.

Conclusion
AdBlock has become an essential tool to using the world's number video streaming platform - YouTube. It provides the uninterrupted experience we have come to enjoy.
But now and then, AdBlock is not working on YouTube. That is why we have put together the six tricks explained above were to help you overcome this obstacle.